15 Best Strawberry Recipes
By Amy Dong
Published Jun. 2, 2020
Updated Nov. 10, 2021
Early each summer, the strawberry fields come alive. Red, juicy, sweet strawberries are ripe and delicious. There's nothing better than armloads of freshly picked berries, besides using them in recipes all summer long. Here are 15 of our tried and true best strawberry recipes to try.
Best Strawberry Recipes to Try
Fresh Strawberry Pie Recipe: Of course, pie. This luscious strawberry pie has a wonderfully simple filling that lets your fresh berries shine. It is truly worthy of every bite.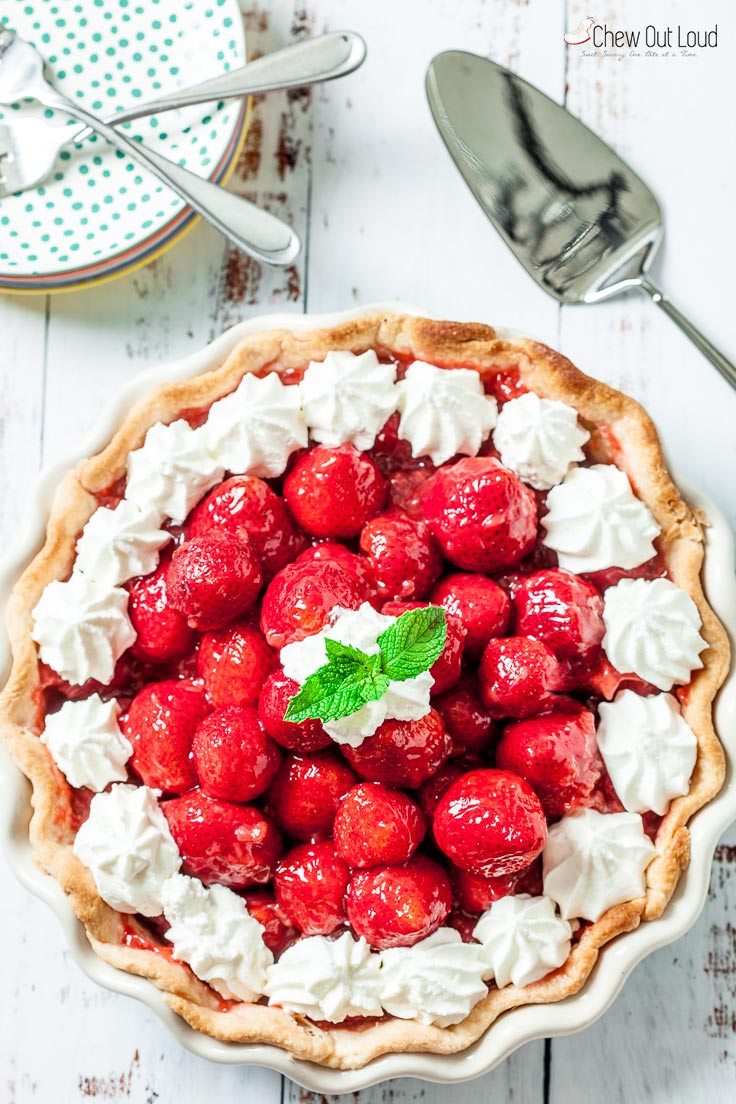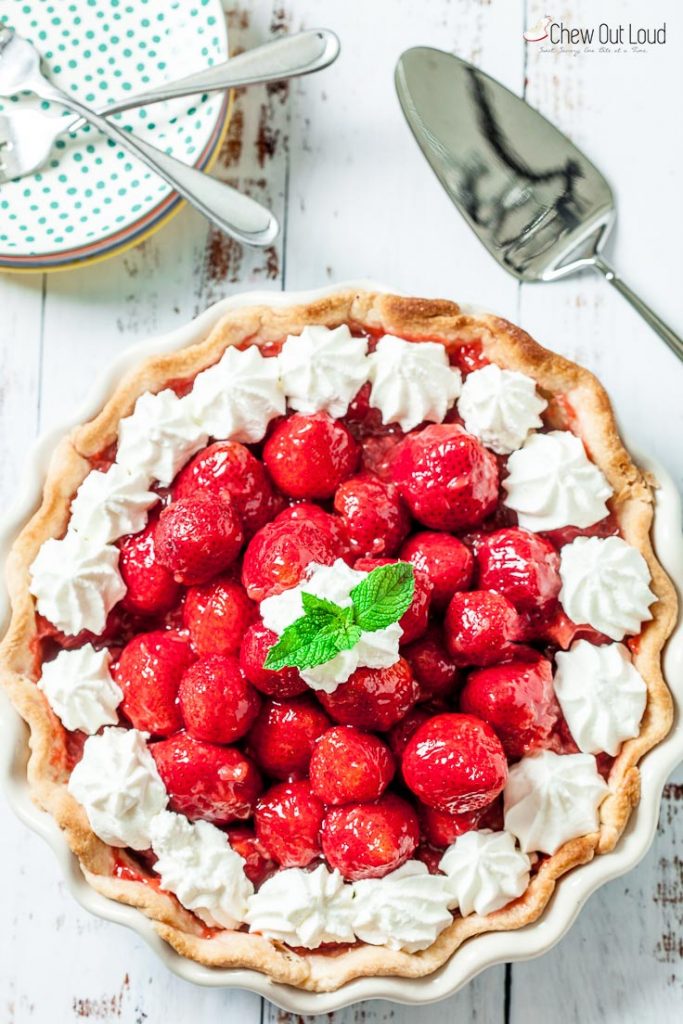 2. Strawberry Avocado Chicken Salad with Poppyseed Dressing: Not only does this summery salad boast juicy ripe strawberries, but it seamlessly jives with an easy poppyseed dressing. Plus avocado, which seals the deal.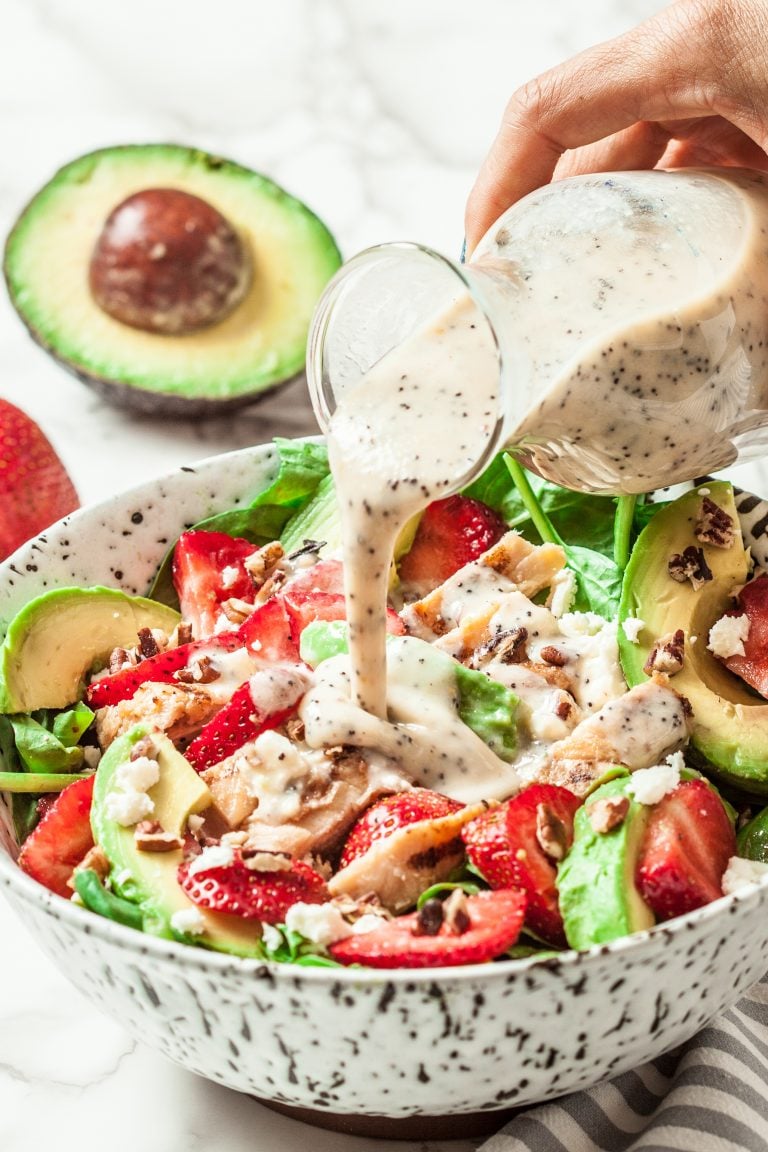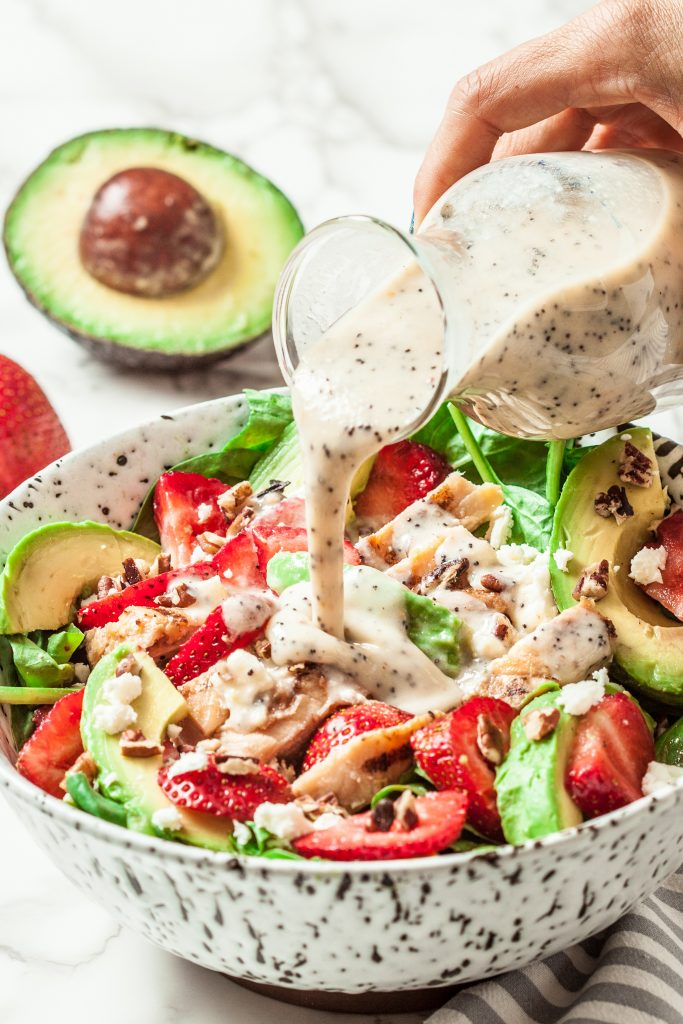 3. Strawberry Icebox Cake (No Bake!): This is a go-to summer picnic/party dessert that you'll bring out time and again. No cooking, baking, or anything involving heat. It's super simple, extremely fresh, and a total crowd pleaser.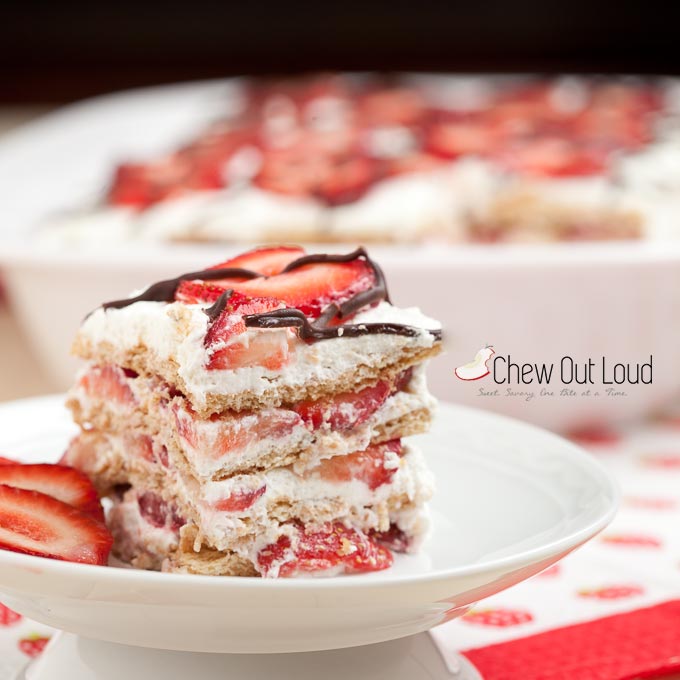 4. Strawberry Frosé (Frozen Rosé Slushy): Speaking of crowd pleasers, this strawberry frosé does just that. It's easy to whip up a batch of this refreshing drink in a blender and serve away.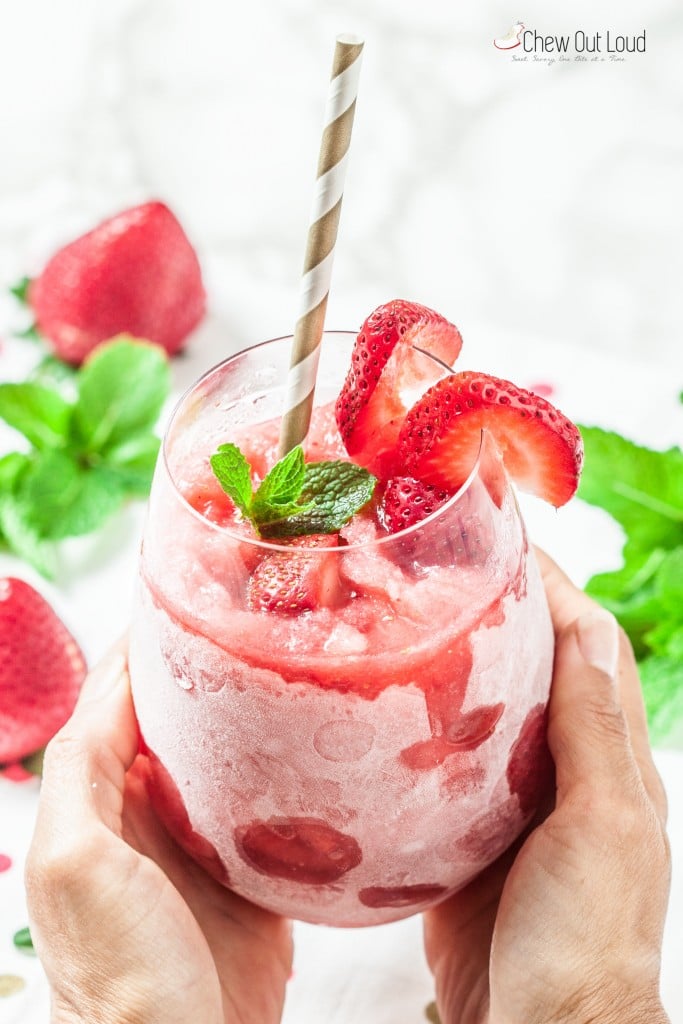 5. Strawberry Banana Bread: The first time I made this many, many years ago, the whole family was instantly hooked. It's still my very favorite strawberry banana bread ever.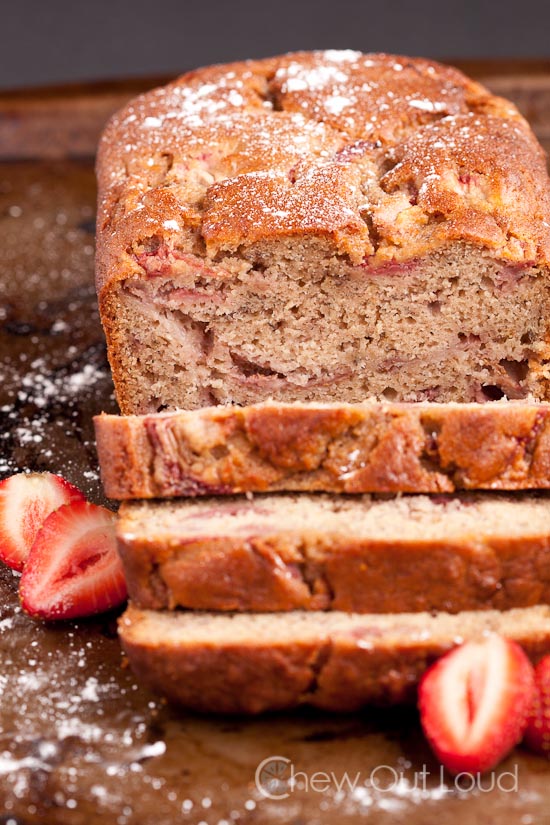 6. Strawberry Avocado Caprese Salad Recipe: Reminiscent of Caprese, you'll get a mouthwatering balsamic dressing with this recipe. It melds perfectly with the sweetness of ripe strawberries and the creaminess of avocado.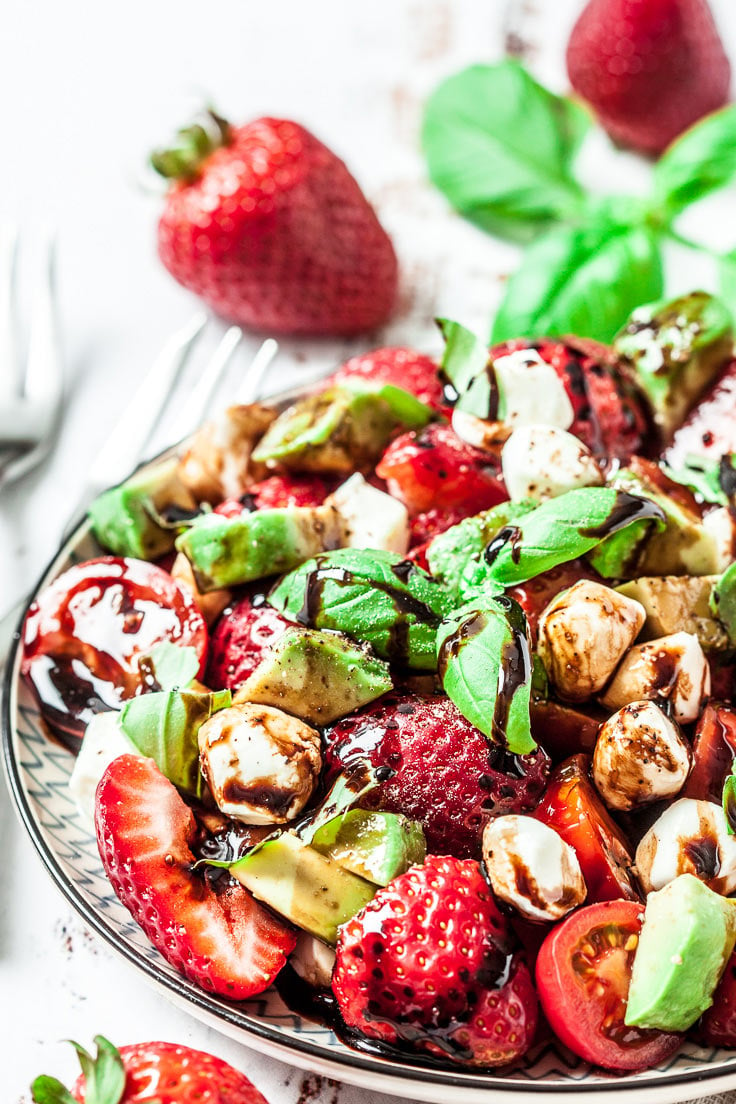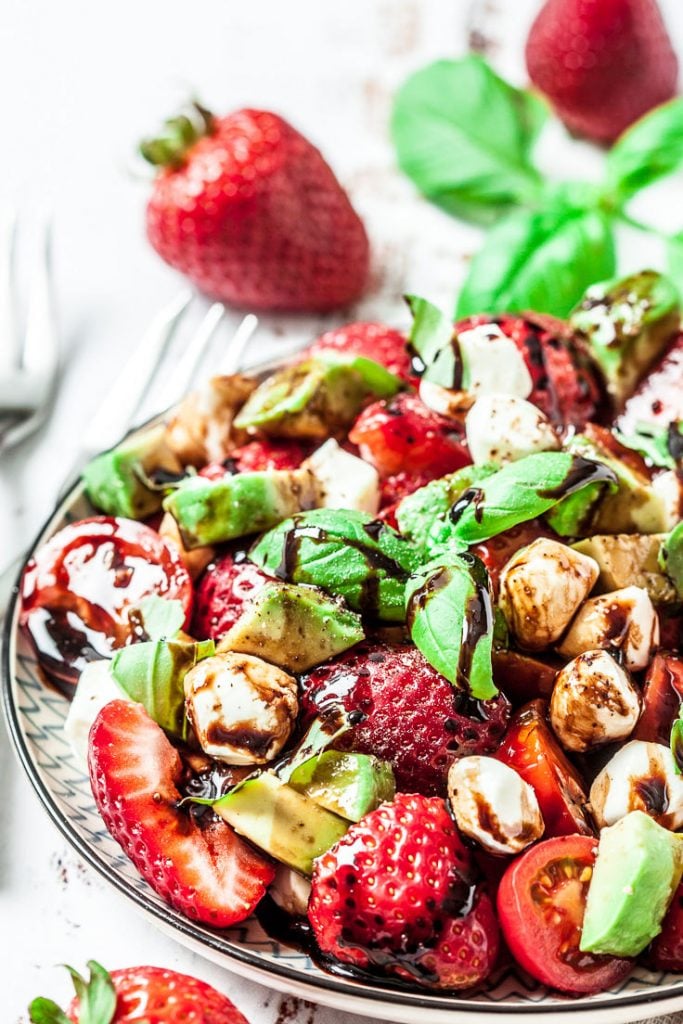 7. 4-Ingredient Strawberry Daiquiri Recipe: Who knew amazing strawberry daiquiri could happen with just 4 ingredients? This is a fail-proof summer bev that everyone loves.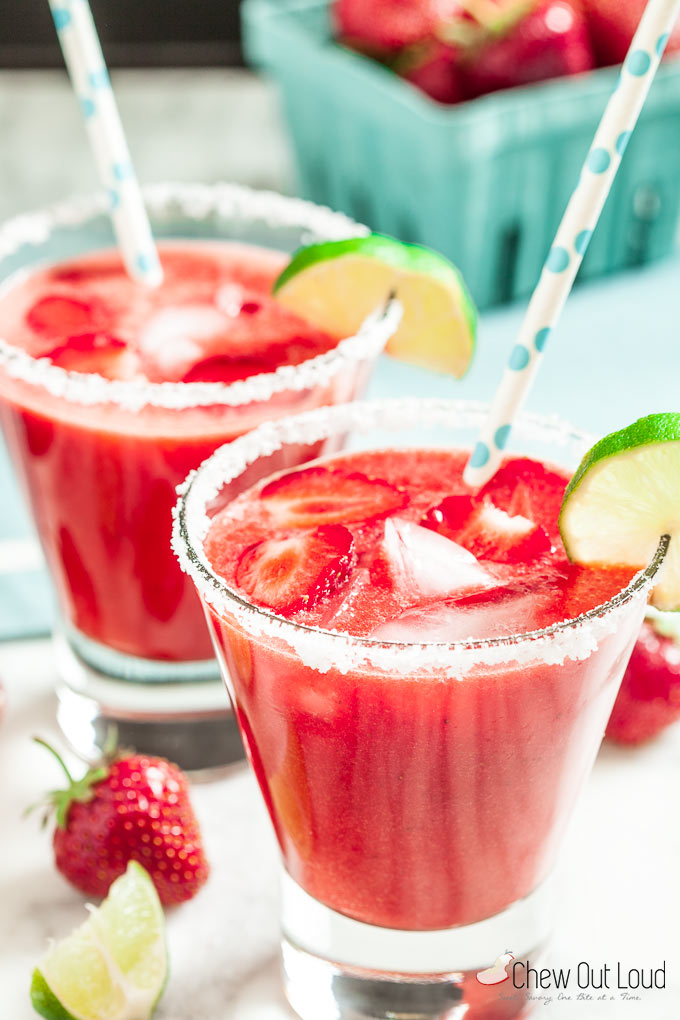 8. Fresh Strawberry Crumb Cake: This strawberry crumb cake is unbelievably easy and tastes so so good. It's extremely tender, moist, and strawberry-ish.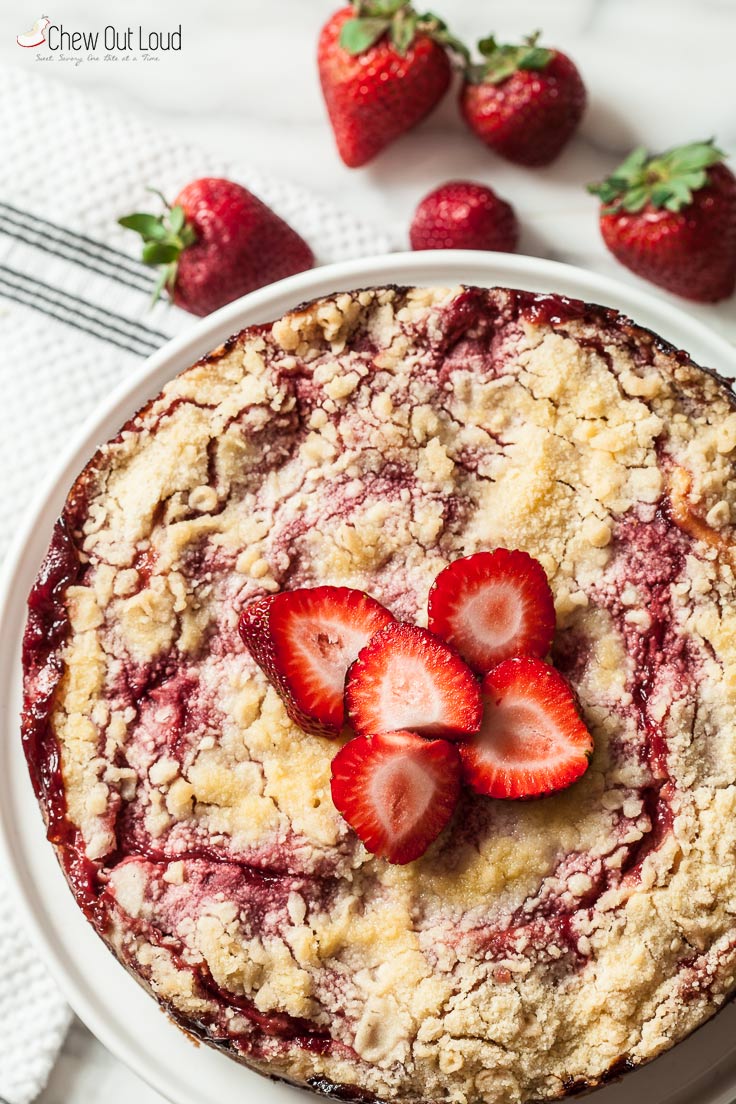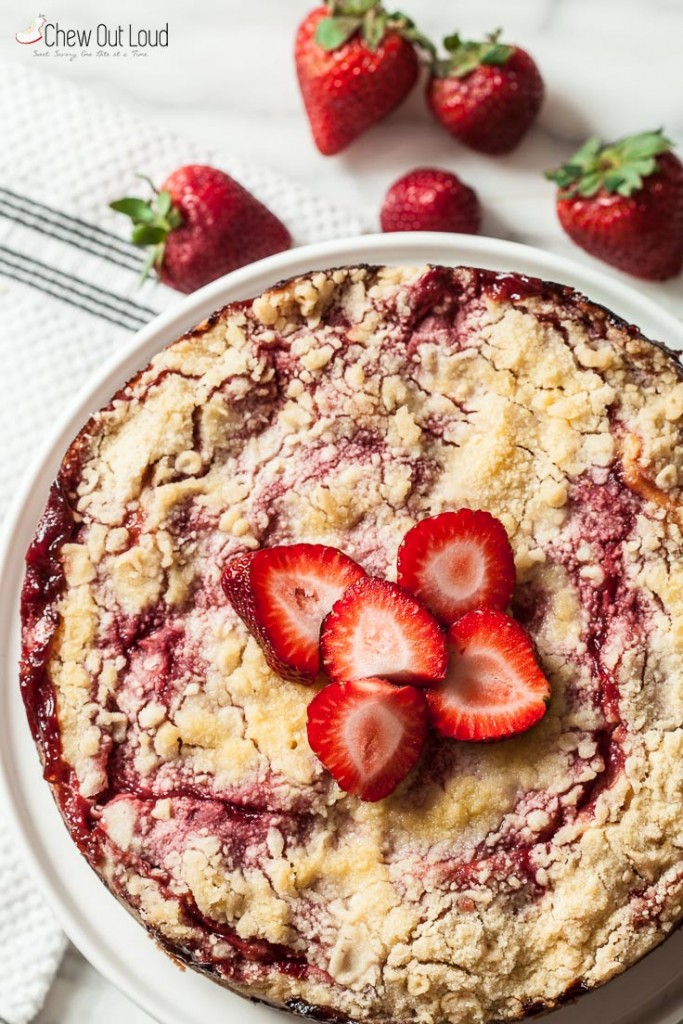 9. Strawberry Cheesecake French Toast Bake: We always put fresh strawberries over our French toast, and we adore strawberry cheesecake, so that's how this one came about. This remains one of my favorite French toast bakes; it's easy, delicious, and perfect for brunches.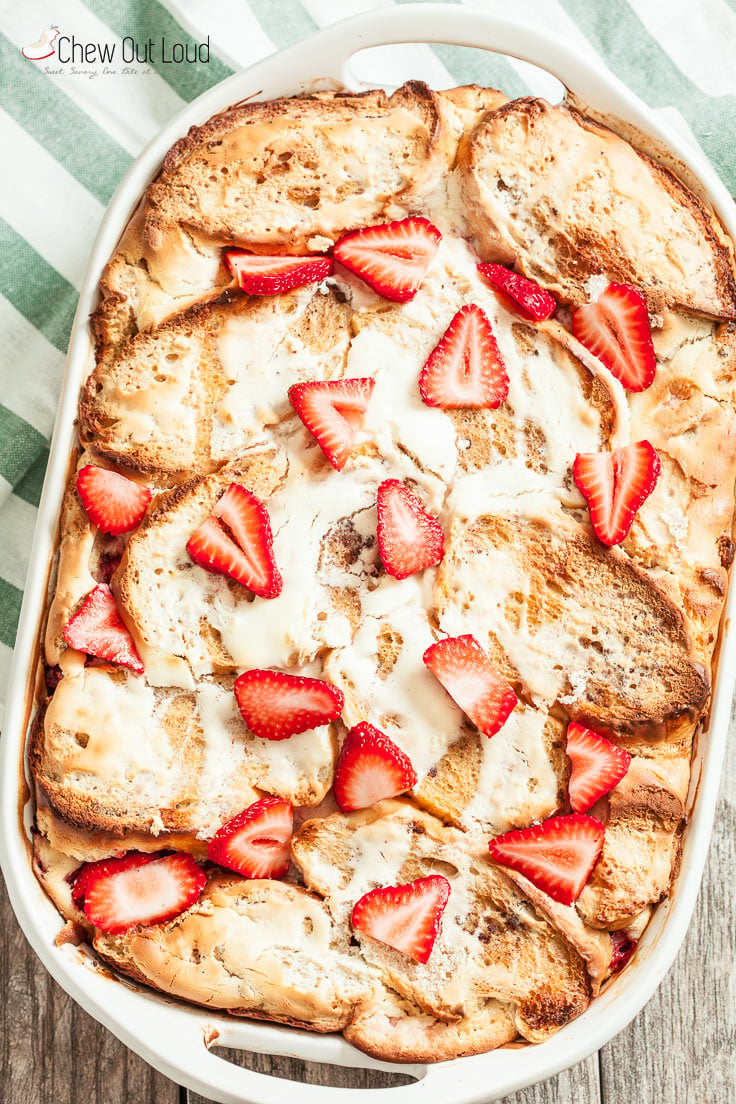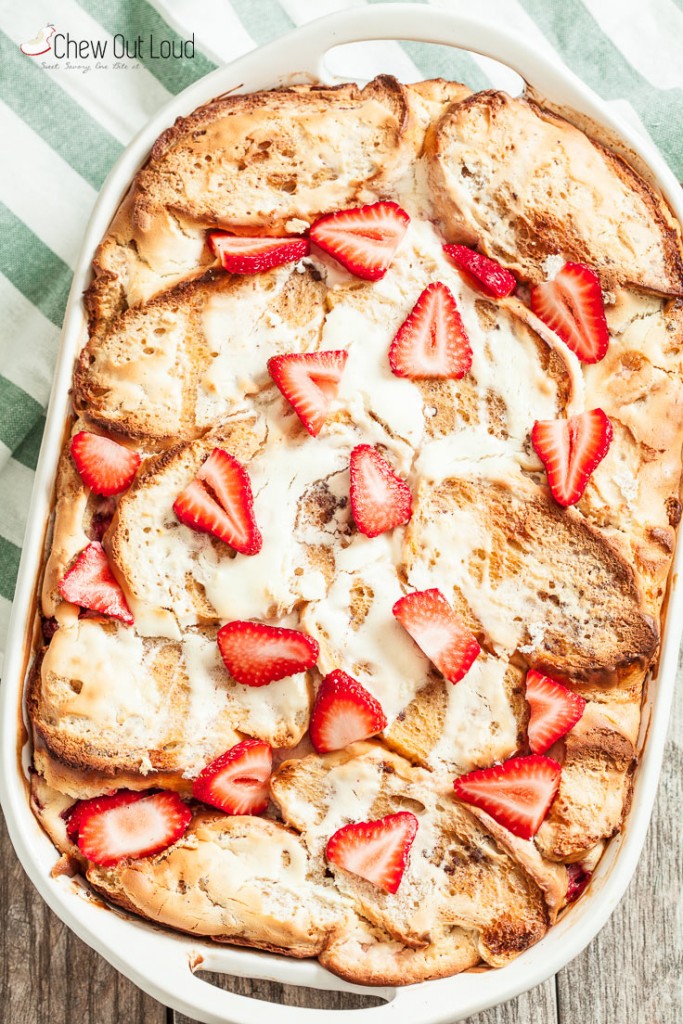 10. Strawberry Asparagus Farro Salad: This hearty and satisfying salad is studded with generous helpings of fresh berries and asparagus. Wholesome farro adds interest, while making it a healthy meal that tastes fabulous.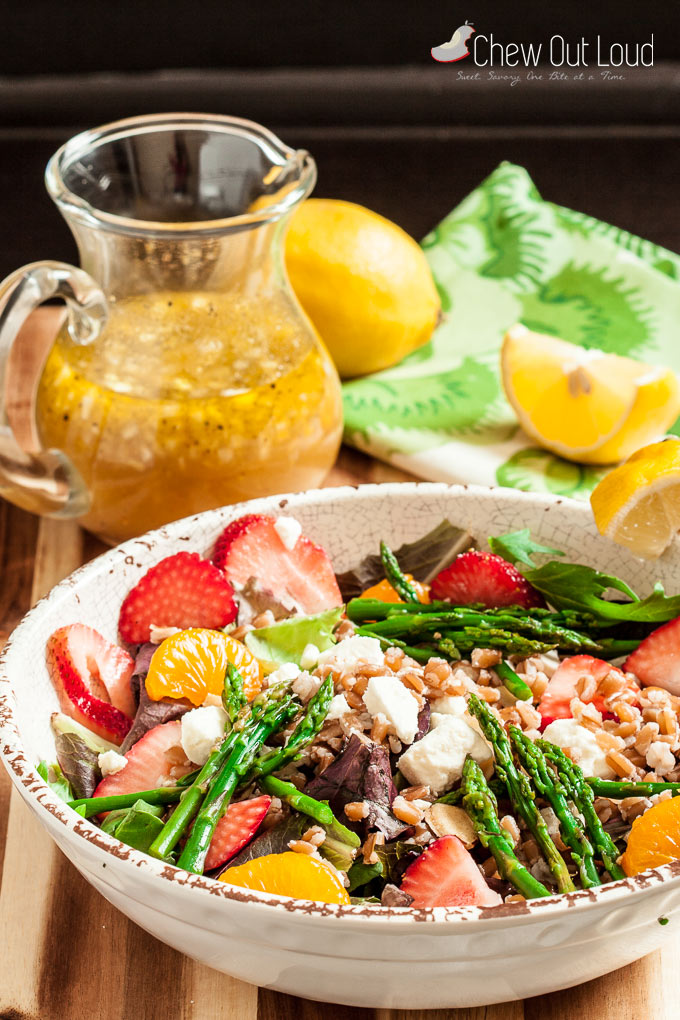 11. Strawberry Julius Recipe (4 ingredients): Here's one for all the kiddos and grown-ups alike. Let's just say I can't make these fast enough, with everyone snatching them up the minute the blender stops. Tastes just like the Strawberry Julius we remember from the mall.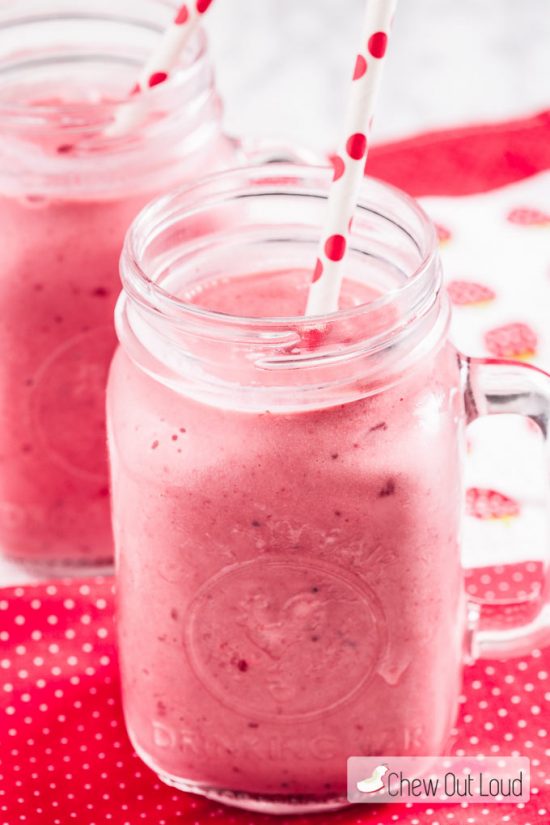 12. Strawberry Cheesecake Hand Pies (pop tarts): These are super cute and way better than any kind of boxed pop tarts. We've made them for breakfast and dessert, and they never last long. I mean, we're talking strawberry cheesecakes in a mini pie!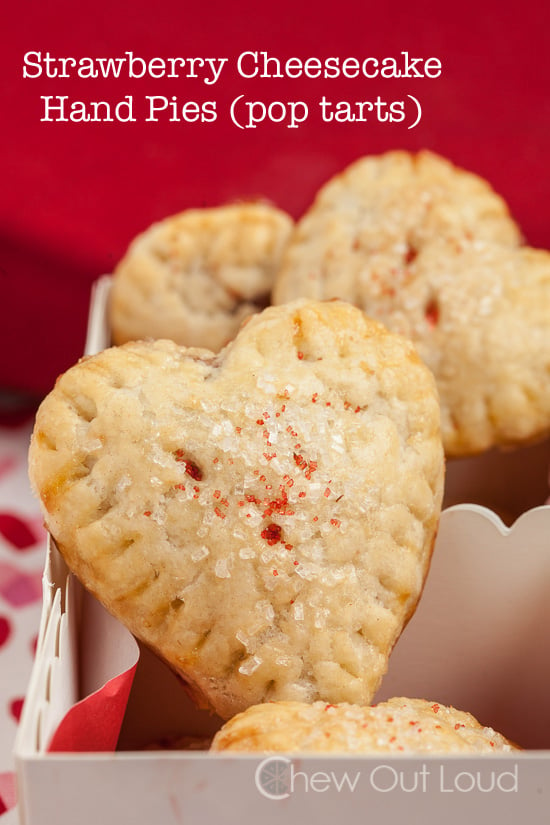 13. 5-Minute Strawberry Margaritas: Once you've had these, you'll be spoiled forever where strawberry margaritas are concerned. These are so good, so easy, and you can make them for all the summer parties.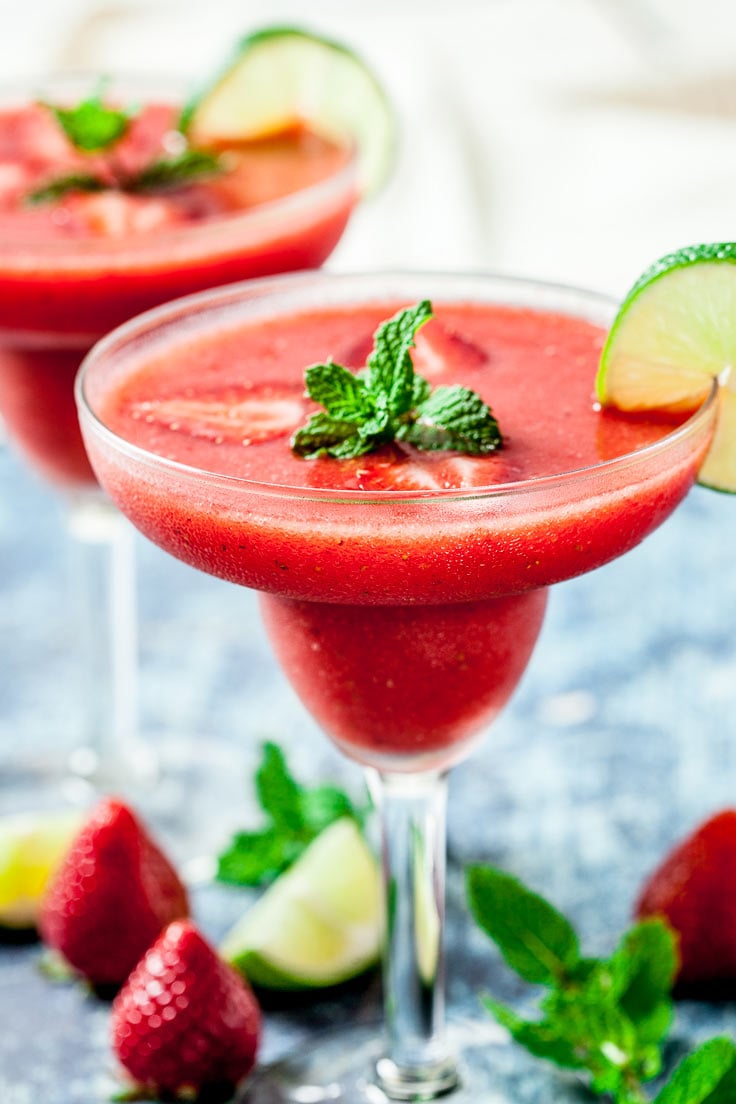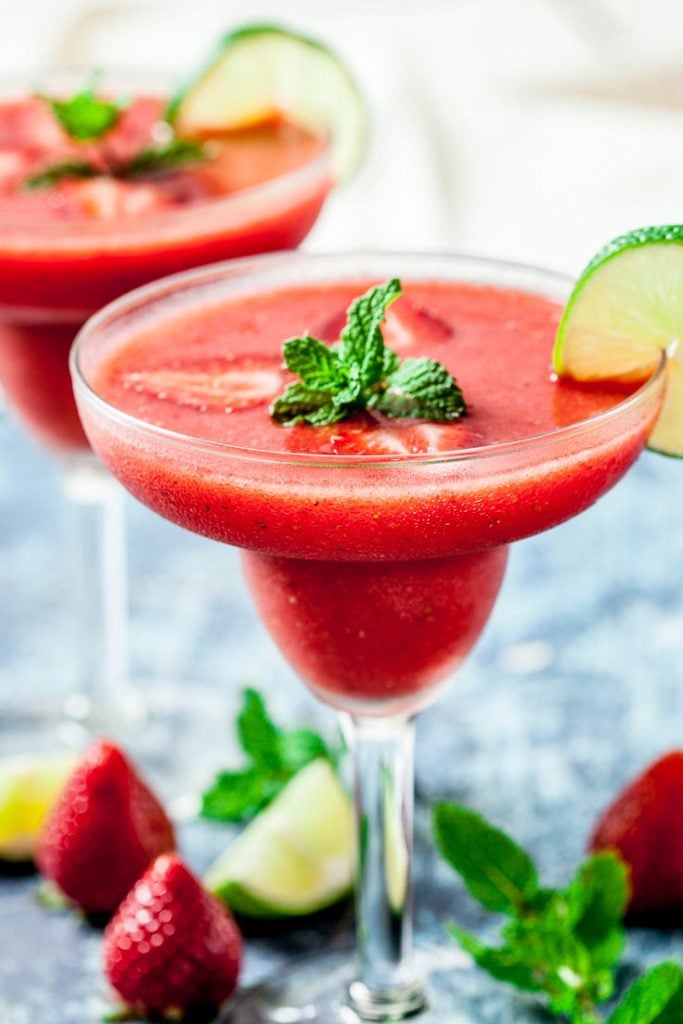 14. Strawberry Chocolate Baked Oatmeal: This one's always a hit at brunch gatherings. Who doesn't like strawberries and chocolate? Make that combo into a morning oat deal that nobody can resist.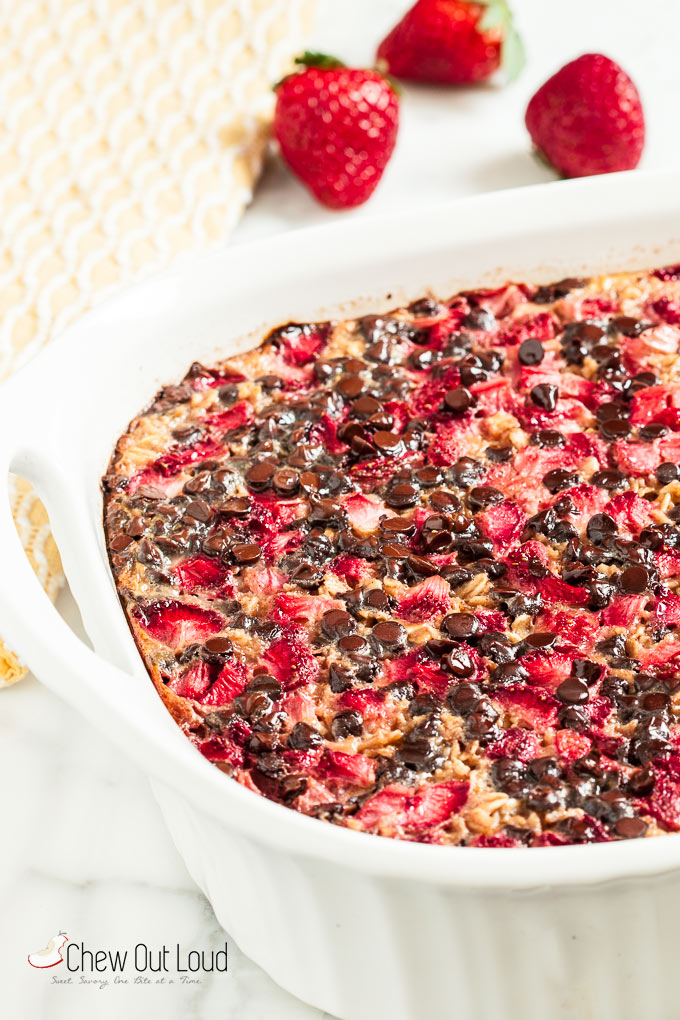 15. Fresh Strawberry Cupcakes with Whipped Cream Frosting: People have actually told me this is their all time favorite cupcake. These strawberry cupcakes are made extra tender due to bits of fresh berries in the batter. The whipped cream frosting is a go-to frosting you'll fall in love with, as it can be used on so many desserts.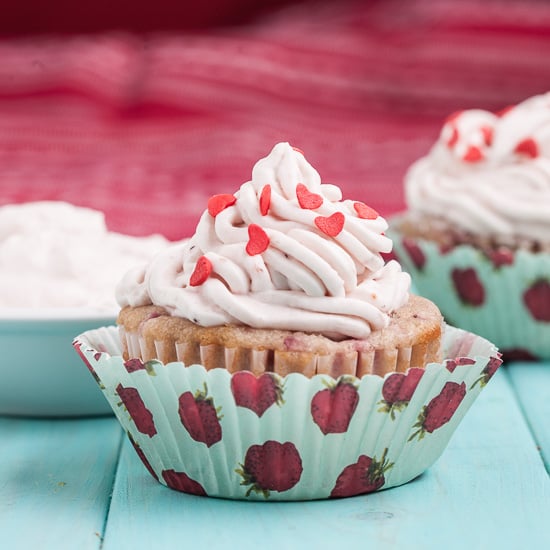 See the Strawberry Frosé in Action:
We hope you found a recipe you love in this strawberry roundup! Feel free to search in our recipes for more berry inspiration.
If you make any of the recipes, we'd LOVE to see what you made! Just tag us @chewoutloud on Instagram.