All About Cabbage (Green, Red, Napa)
By Amy Dong
Published Mar. 1, 2021
Updated Feb. 20, 2023
Cabbages are abundant in nutrients and easy to incorporate into recipes. Various types of cabbages provide flavor, color, and texture. Here are our favorite ways to use cabbages.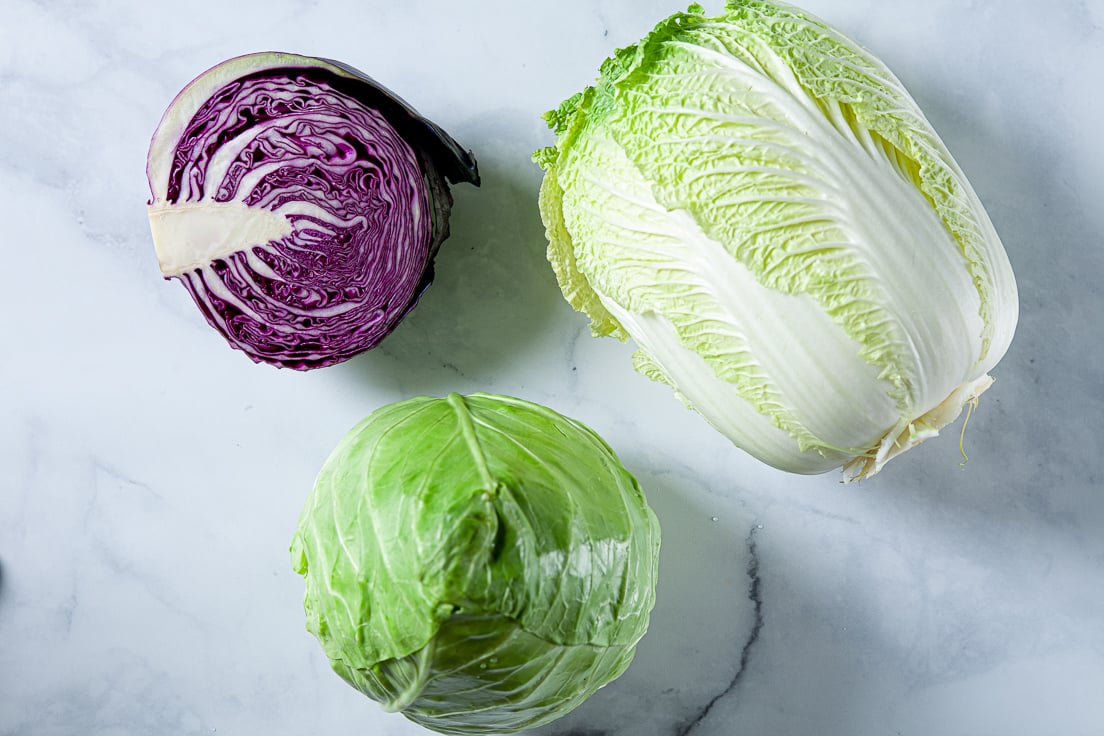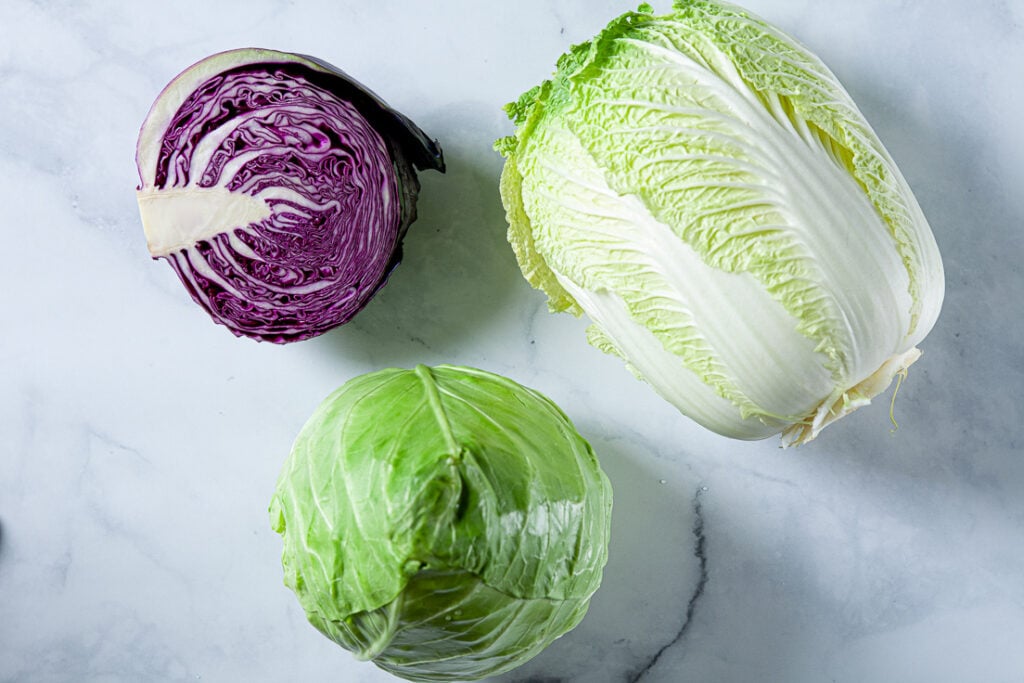 All About Cabbages: The Benefits
There's much more to the humble cabbage than meets the eye. Here are a some benefits of cabbage you may not have known:
Cabbages are loaded with phytonutrients, which are natural plant chemicals that gift eaters with cell protection.
Cabbages contain chemicals that help lower inflammation.
It's packed with nutrients like vitamin C, folate, potassium, and magnesium.
Cabbages are extremely versatile and can be enjoyed thinly sliced in raw salads, or sautéd with olive oil and garlic.
They keep extremely well for a surprisingly long time when stored correctly.
You already know this – cabbages are particularly affordable as far as fresh produce goes. It's one of the cheapest vegetables available.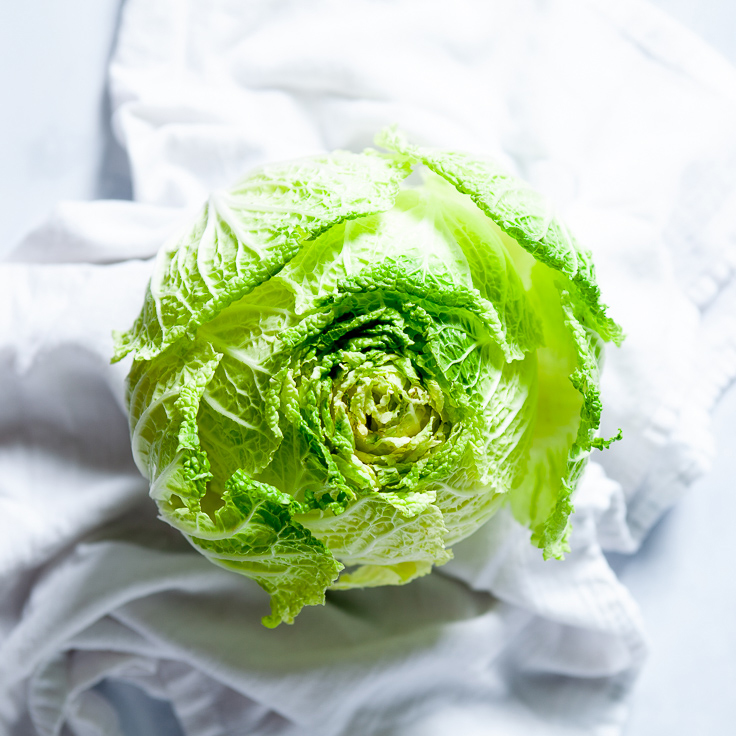 Common Types of Cabbage
Napa Cabbage: these are a favorite vegetable choice in Asian cooking. Napa cabbages are oval in shape and yellow-green in color. The wrinkly yellow leaves in the center are completely normal. Napa cabbages are fantastic when used in stir-fry, as becomes sweeter when cooked. Or, thinly slice them for the perfect texture in this Chicken Salad with Sesame Ginger Dressing.
Red Cabbage: those gorgeous heads of vibrant purple cabbages have a very similar flavor profile to green cabbages. They're a bit less tender than napa or green cabbages, but they gift you with an amazing crunch when thinly sliced for coleslaw or any salad. We love the color and crunch of red cabbage in our Asian Burgers and this Crunchy Thai Salad, featured below.
Green Cabbage: this kid needs no introduction, as it's our most common variety. Their raw leaves are known for a slightly peppery flavor when used in fresh salads. If you've never tried them sautéd, it's time. Green cabbage leaves take a delicious sweetness when cooked. Try this savory Corned Beef and Cabbage in the slow cooker.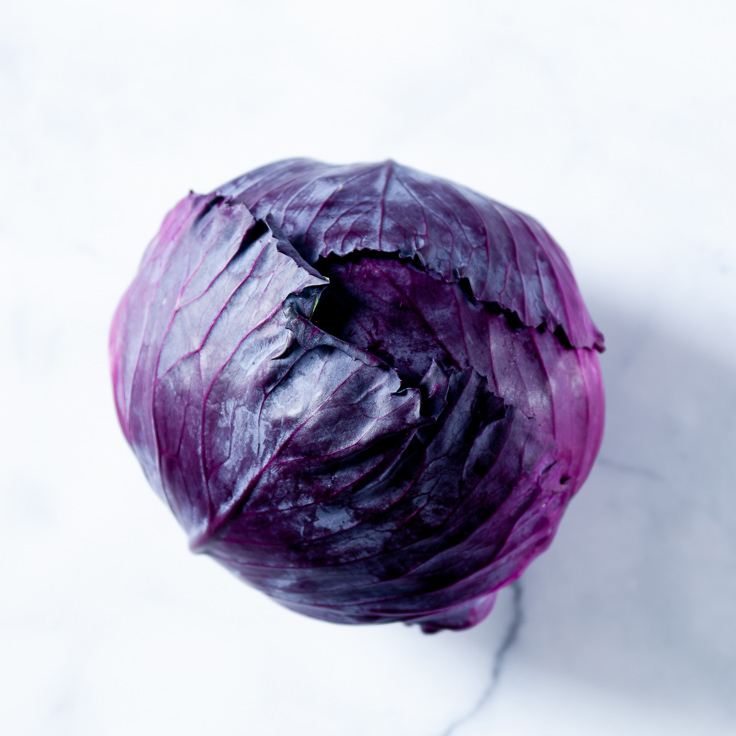 Buying Cabbage
For red and green cabbages, go for ones that feel heavy for its size. You want cabbages that are tight and compact. It's a good indicator of freshness and moisture content within the leaves. For all varieties of cabbage, look for crisp and healthy looking leaves. Deeper color is ideal.
Storing Fresh Cabbage
It's a little shocking how well cabbage can keep when stored correctly. Provided that you came home with a very fresh head of cabbage, it can last for many weeks without noticeable alteration to its appearance or flavor:
If there are any loose leaves threatening to fall apart, go ahead and remove them. This is more common with napa cabbages. Otherwise, do not remove any outer leaves.
Do not wash cabbages before storing. Wait until you're going to use them before washing.
Wrap loosely with plastic wrap and place in fridge.
Cabbages can last even longer if you place a clean, damp paper towel around its stem prior to placing in a loose plastic wrap in fridge.
If you accidentally forgot about the cabbage and outer leaves become a bit wilted, simply throw away outer leaves and use the healthy leaves within.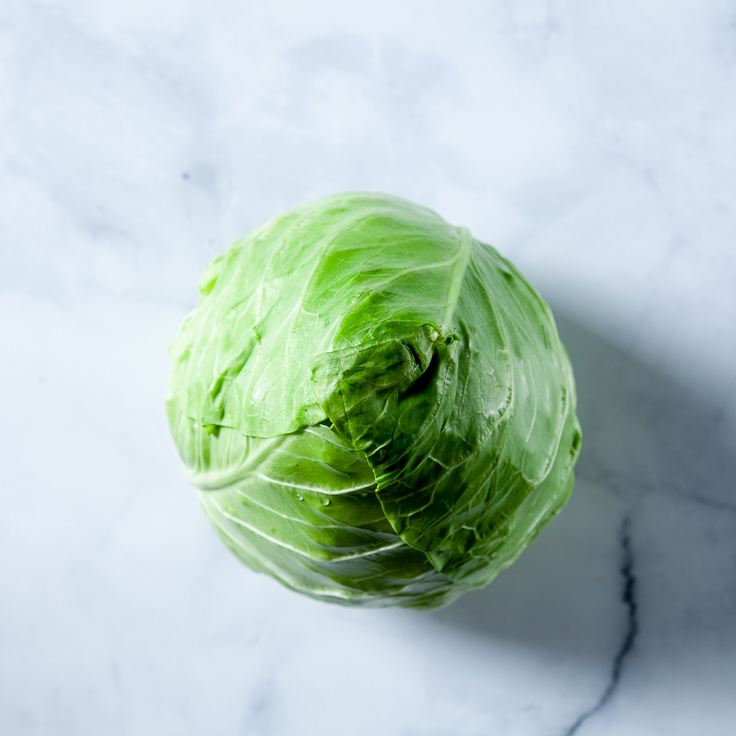 Storing sliced Cabbage
If you'd like to use half a head of cabbage, simply wrap the unused half tightly in plastic wrap and place in fridge. Plan on using it within the next week or two.
You can also store thinly sliced, unwashed cabbage leaves in a plastic baggie or container in fridge for up to a week. Wash just before use.
How to Use Cabbages in Recipes
Did you make this?
Please give us a rating and comment below. We love hearing from you!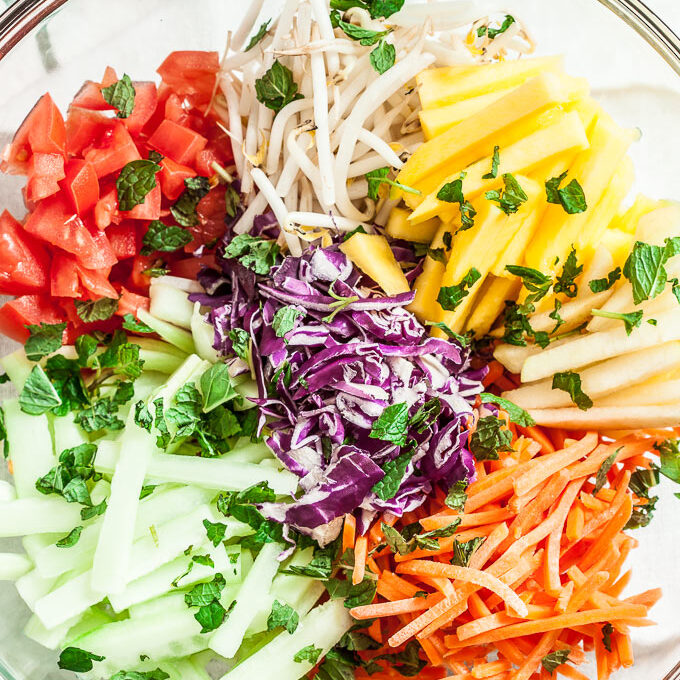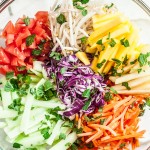 All About Cabbage: Crispy Thai Salad
This salad uses red cabbage and holds up to its name; it's full of crunchy goodies and tossed with the most amazing dressing…you'll keep coming back for more.
Ingredients
For the Salad:
1

large roma tomato

,

seeded and chopped

1

large apple

,

thinly sliced or julienned

1

large cucumber; peeled

,

seeded, and julienned

1

cup

carrots

,

peeled and julienned

1

ripe mango

,

julieneed

1

cup

bean sprouts

½

cup

red cabbage

,

shredded

½

cup

fresh mint

,

loosely packed

½

cup

fresh basil

,

loosely packed

1

cup

honey roasted peanuts or cashews
For the Dressing:
3

whole limes

,

juiced

¼

cup

freshly chopped cilantro

4

TB

tightly packed brown sugar

2

cloves

garlic

,

chopped

1

shallot

,

chopped

1

TB

freshly chopped ginger

1

TB

Sriracha

1

TB

Asian fish sauce
Instructions
Make the Dressing ahead of time: Add all dressing ingredients into a blender (or immersion hand blender) and blend until mixture is mostly liquid (small chunks are fine.) Cover and chill until ready to use.

In a large bowl, toss together all salad ingredients except for the nuts. Gently toss in desired amount of prepared dressing. Divide into individual plates and sprinkle nuts over the top. Enjoy immediately.
Notes
Don't skip the fish sauce, as it lends an amazing "umami" flavor to the dressing – it's not "fishy" tasting at all. Rather, it elevates flavor of the rest of the ingredients.
Dressing can be made 1-2 days ahead; I like making extra to use for future salads. It's naturally oil-free and fat-free.
If you enjoyed this recipe, please come back and give it a rating ♡
Nutrition (per serving)
Calories:
273
kcal
|
Carbohydrates:
27.2
g
|
Protein:
10.6
g
|
Fat:
17.6
g
|
Saturated Fat:
2.3
g
|
Sodium:
140.1
mg
|
Fiber:
4.2
g
|
Sugar:
6.6
g