Fast 'n easy burritos have come a long way, in my humble book. I recall a few crazy days in my childhood when my hard-working mom would hurriedly dish out quick bean and cheese burritos for our lunch. Then, in high school, there were those interesting burritos in the lunch line. And don't forget college days when frozen burritos could be considered a well-rounded meal. Nowadays, a burrito on-the-go means something completely different than what it meant back in the day.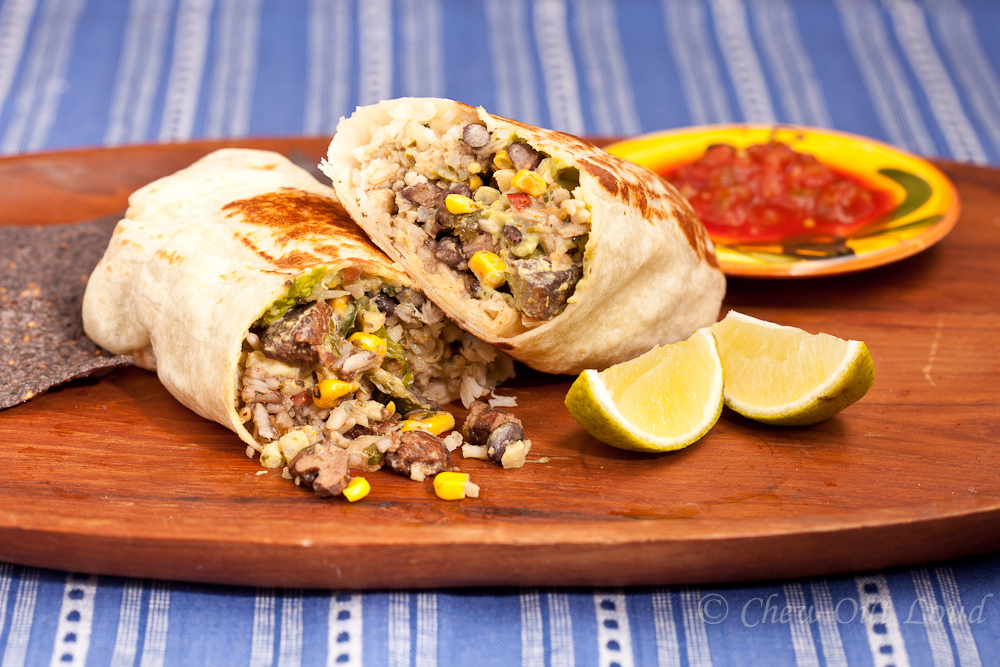 Today Hubby took one of our boys out for their usual father/son outing. After their fun adventure, they sweetly brought lunch home for me. This big Cantina Steak Burrito is what I pulled out of my bag. A far cry from the to-go burritos of my youth. I'm suddenly hungry.
It's been awhile since we've been to Taco Bell, and we don't do much fast food, but seriously? After sinking our teeth into this flavorful burrito, we'll go back for seconds. It's hefty enough to share if you're willing, and filled with fresh ingredients that you normally wouldn't expect on a drive-thru menu. I want to try to chicken version, which Chef Lorena shares her recipe for.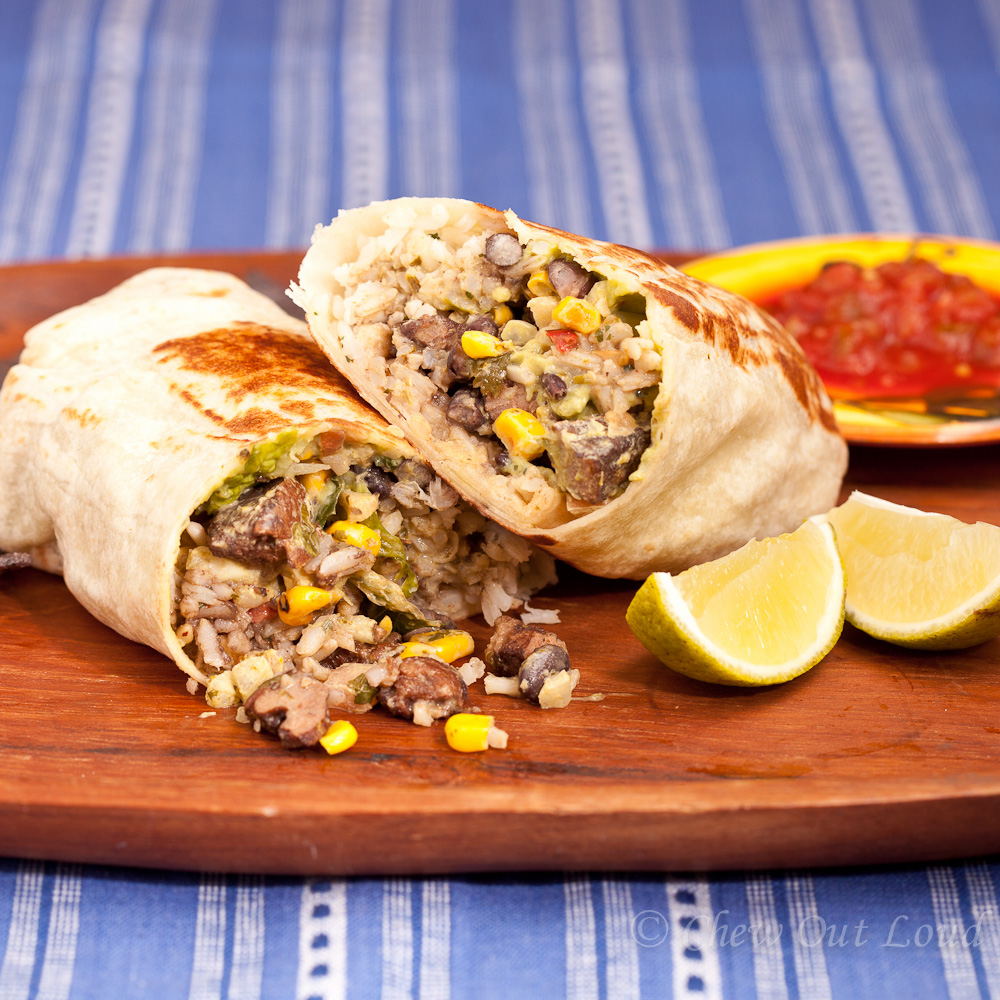 Did I say hefty? Savory pieces of steak, tender rice, black beans, roasted corn, guacamole, and creamy cilantro-lime sauce. Tucked snugly in a big, chewy, flour tortilla that's browned on the exterior.
When Hubby heard my "mmm," he wanted a bite of my lunch.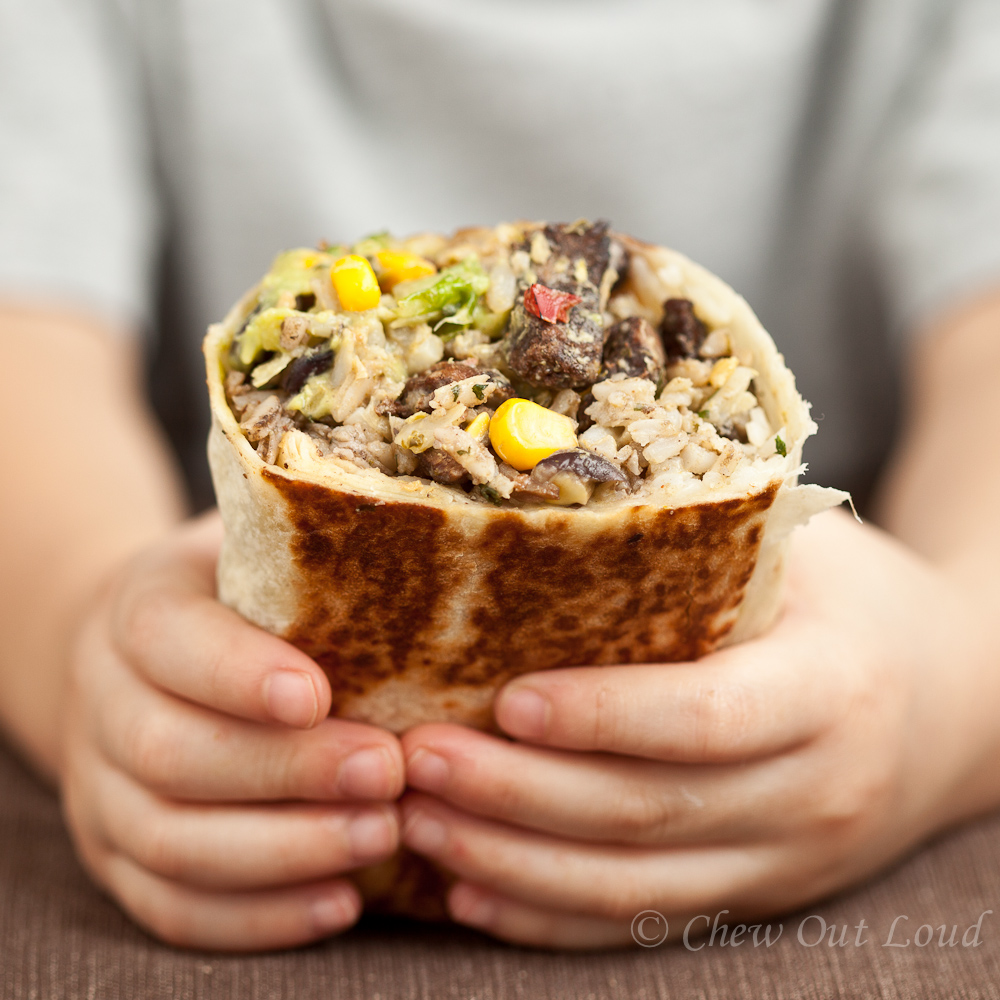 Huh. The little guy somehow got his hands on half of my food. But tomorrow's his birthday, so I'll be nice and share. Just this once 🙂
This post was sponsored by Taco Bell, but all opinions are entirely my own.
This post is sponsored by
Taco Bell.
See how great our steak is when you try the new Cantina Steak Burrito. Because when it comes to a great steak burrito, it's all about the steak.