Easy Apple Cake (One Bowl Technique)
By Amy Dong
Published Sep. 29, 2017
Updated Oct. 3, 2023
Easy One-Bowl Apple Cake Recipe comes together in a pinch. All natural, nothing artificial, and tastes incredible. Luscious Cream Cheese Frosting is optional (it's vegan without.) This cake is a keeper you'll want all year round.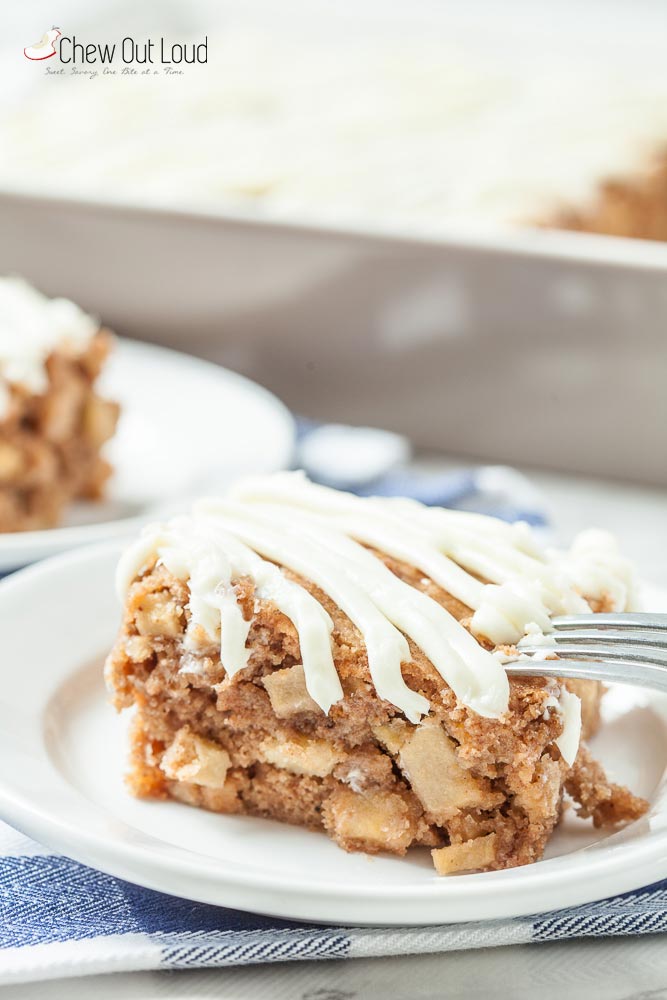 Easy Apple cake recipe
I mentioned we finally made it to our local family-owned apple orchard, right? I love, love that place. It's owned by the sweetest peeps who make their own apple cider, jams, bakery goodies, and even crisp hard cider. It's all part of the fall experience here in Minnesota.
A visit to the apple orchard always gives us inevitable apple-greed. I believe we came home with nearly 20 pounds of apples. That's not counting the 5 lbs we polished off on the way home. I wish I were exaggerating.
I'm not really complaining though. Because check out the Easy One-Bowl Apple Cake I'm about to reveal.
There are a few apple cakes we adore: this One-Bowl Apple Streusel Coffee Cake and this Apple Caramel Cinnamon Cake are two of my go-to favorites. But I cannot get myself to stop with the apple cakes; it's an autumn obsession.
So here we are. Introducing the easiest, fool-proof-est Easy One-Bowl Apple Cake you'll ever make/eat/repeat.
Watch us make this Apple Cake Recipe:
If you just watched that short video, then…right?!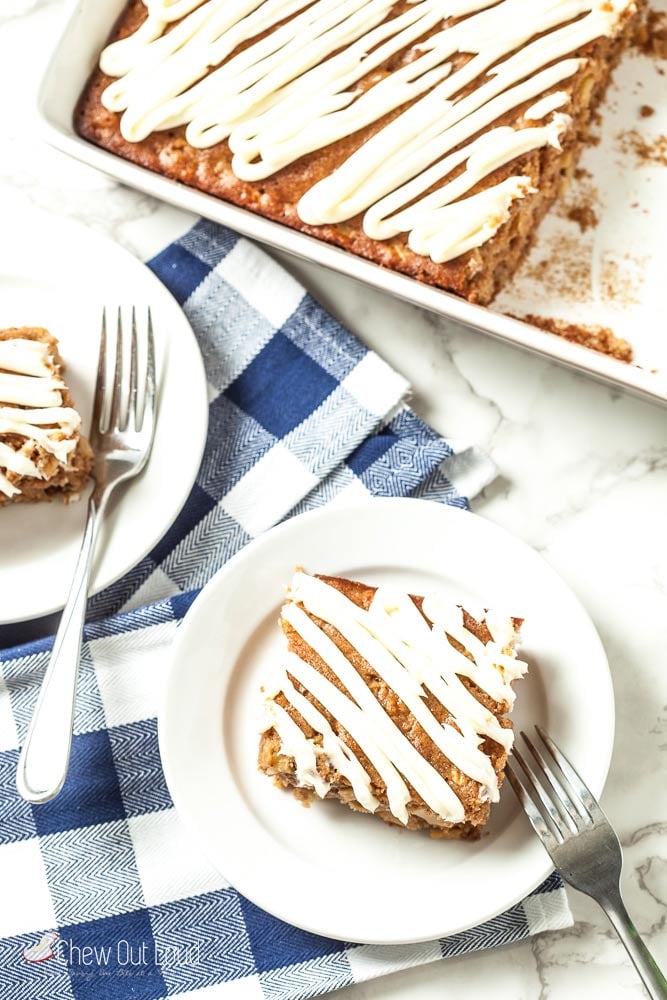 Apple cake with cream cheese frosting
This is the easiest, least messy version of apple cake you'll ever make. It's truthfully so moist, tender, and tasty that it doesn't have to have the luscious cream cheese drizzle. This cake is good enough to stand on its down. That being said…who doesn't want luscious cream cheese drizzle??
I routinely keep a Ziploc baggie of this easy, fool-proof cream cheese frosting in the fridge because this frosting is a social butterfly and makes friends with all the treats. It takes this already irresistible apple cake and takes it over the top.
I'll concede that sounds a little bit braggy. I'm trying to stay humble about this cake, but I'm maybe not quite succeeding. 😇
You just have to bake it up and see for yourself. Dessert or breakfast. You choose.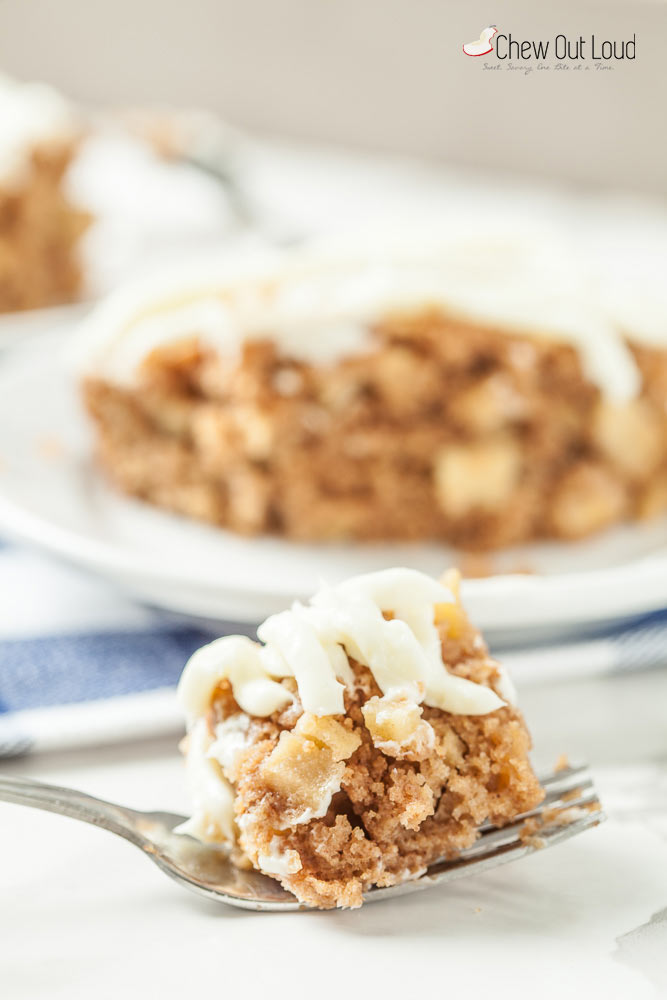 If you make this recipe or any others from our collection, don't forget to show it off on Instagram. Hashtag it #chewoutloud so we can see and share your creation!
Did you make this?
Please give us a rating and comment below. We love hearing from you!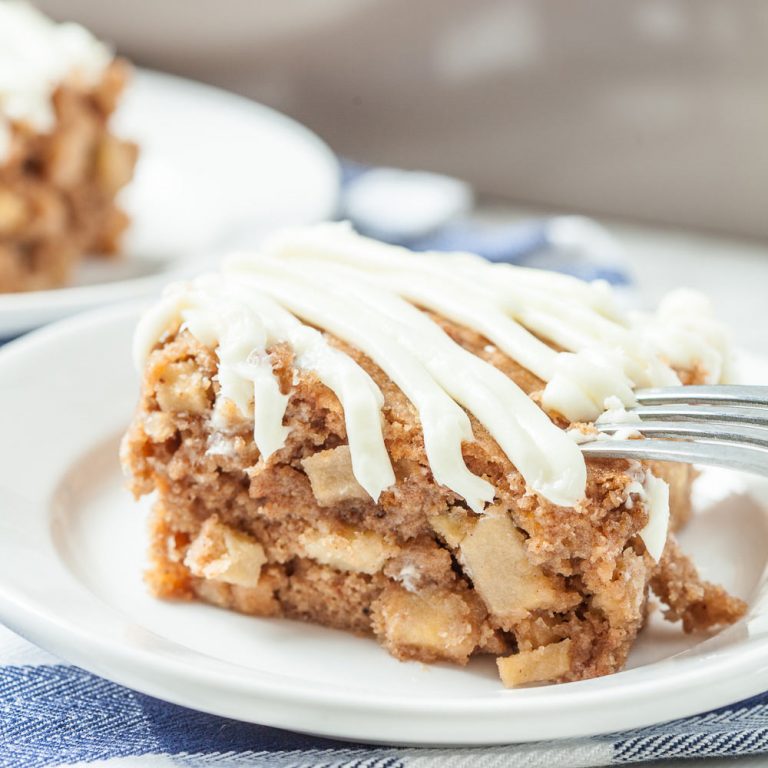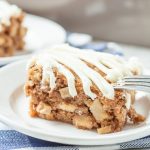 Easy One-Bowl Apple Cake
Easy One-Bowl Apple Cake comes together in a pinch. All natural, nothing artificial, and tastes incredible. Luscious Cream Cheese Frosting is optional. This cake is a keeper you'll want all year round.
Ingredients
Optional Cream Cheese Frosting:
Instructions
Prepare: Preheat oven to 350F, with rack on lower middle position. Grease a 9×13 baking dish and set aside.

Combine: In a large bowl, combine the oil, applesauce, vanilla, and eggs. Using a hand whisk, mix until well combined and smooth. Add the sugar and whisk until combined.

Fold: Gently add remaining ingredients and stir with wooden spatula (it's a thick batter) until just combined and no flour streaks remain. Do not over-mix. Use rubber spatula to gently fold in apples. Scrape batter evenly into your prepared baking dish, ensuring batter spreads evenly into the corners. Bake 35-45 min or until toothpick inserted in center comes out with few tender crumbs attached. Let cool to room temp.

Make Frosting: Meanwhile, make Cream Cheese Frosting (if using.) In a bowl, combine butter, cream cheese, and vanilla, beating until smooth. Add powder sugar and gently mix in until incorporated. Add a bit of milk as needed to reach desired consistency. Transfer to a Ziploc baggie, press air out, and seal. Snip off a bit of the corner and drizzle onto cooled apple cake.
Notes
*I use white whole wheat flour, which is milder than typical whole wheat. You can use half whole wheat + half white flour, or use entirely all-purpose flour.
Nutrition (per serving)
Calories:
379
kcal
|
Carbohydrates:
47.8
g
|
Protein:
4.6
g
|
Fat:
19.7
g
|
Saturated Fat:
8.4
g
|
Trans Fat:
0.2
g
|
Cholesterol:
52.8
mg
|
Sodium:
331.1
mg
|
Fiber:
2.7
g
|
Sugar:
29.3
g
Kitchen Stuff we Love:
Apple Addiction: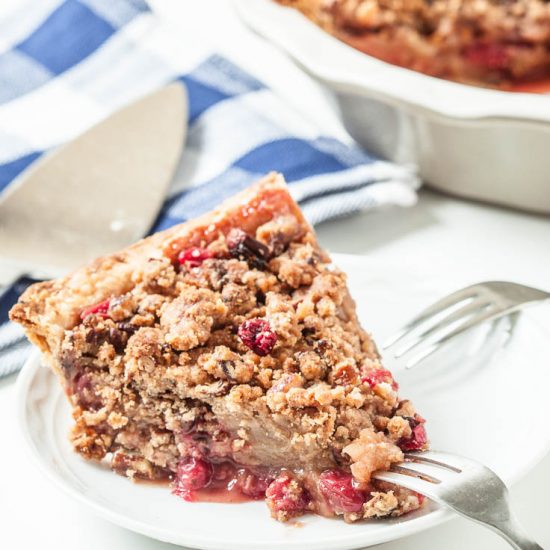 2. Saucy Maple Apple Pork Chops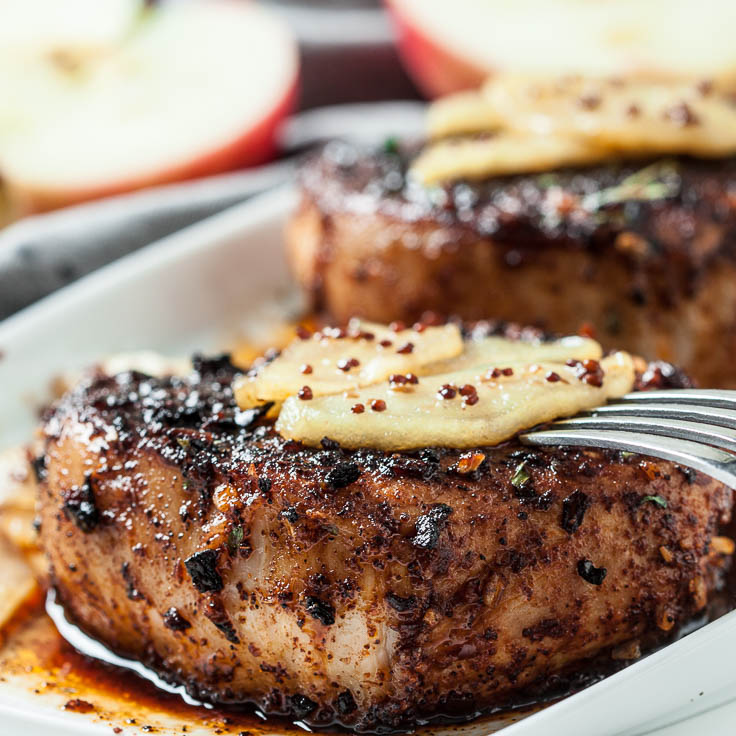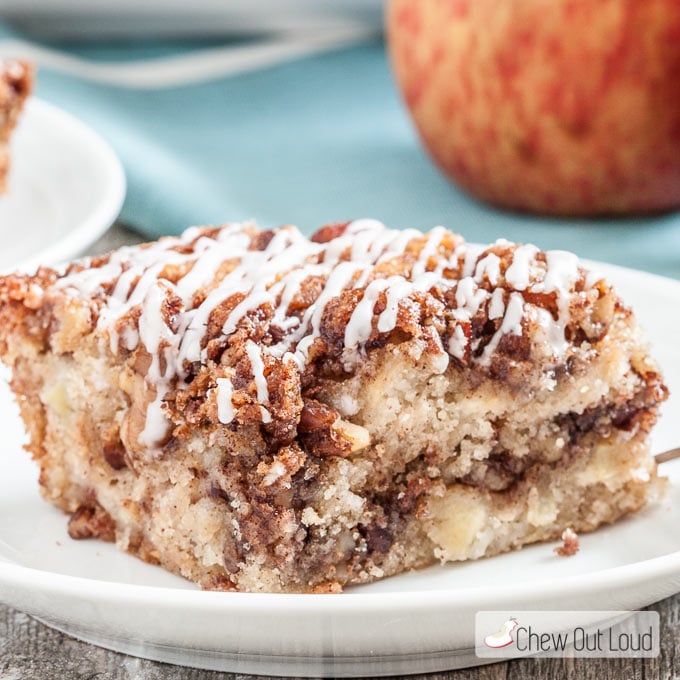 4. Upside Down Apple French Toast Bake (Make-ahead!)