Honey Glazed Salmon
By Amy Dong
Published Jul. 1, 2020
Updated Aug. 17, 2022
This Honey Glazed Salmon is zesty, sweet, savory, and full of flavor in every bite. Such an easy, delicious way to enjoy healthy salmon. Plus, tips on how to buy salmon.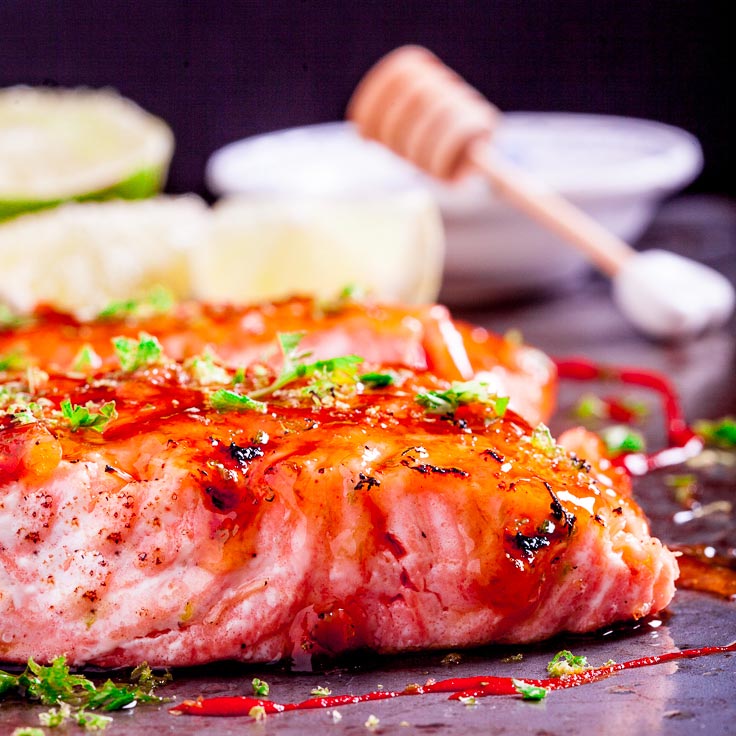 Honey Glazed Salmon
This honey glazed salmon is one of those healthy, fast, and mouthwatering dishes you can count on when you want a healthy, nutritious, and delicious dish that's done in 30 minutes.
This easy salmon recipe involves simple ingredients that are easily accessible, and perhaps are already in your pantry. Honey glazed salmon is so flavorful, your family will devour it.
First off, start with the best salmon fillet to ensure delicious results.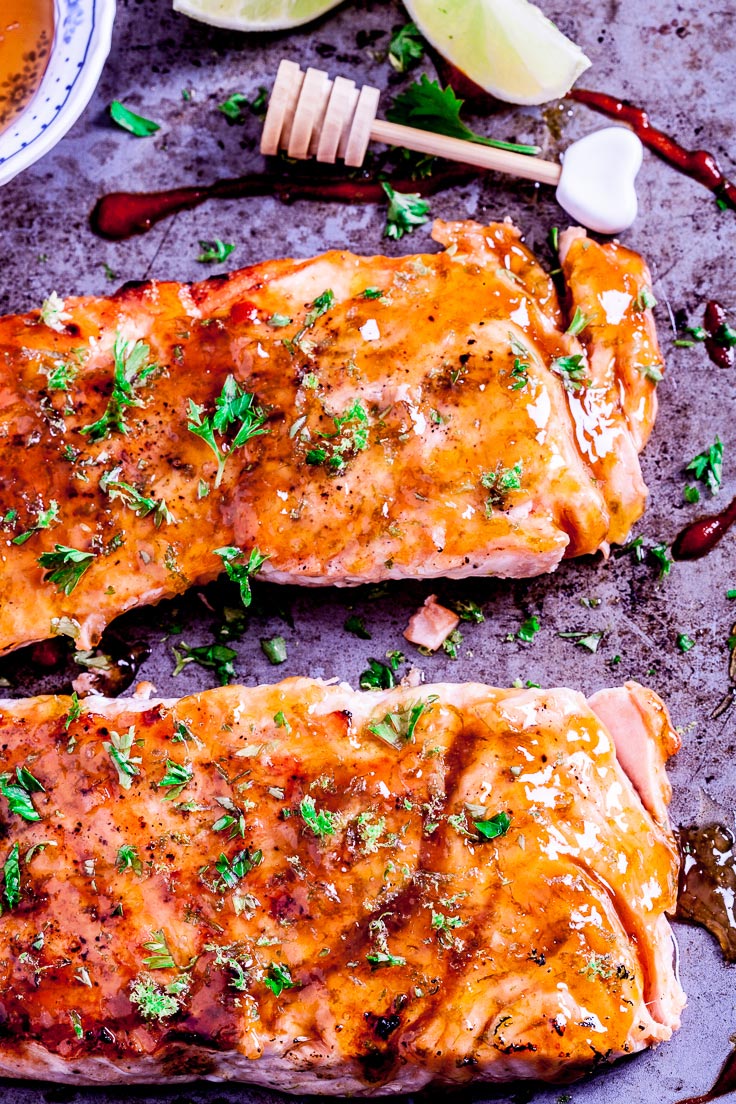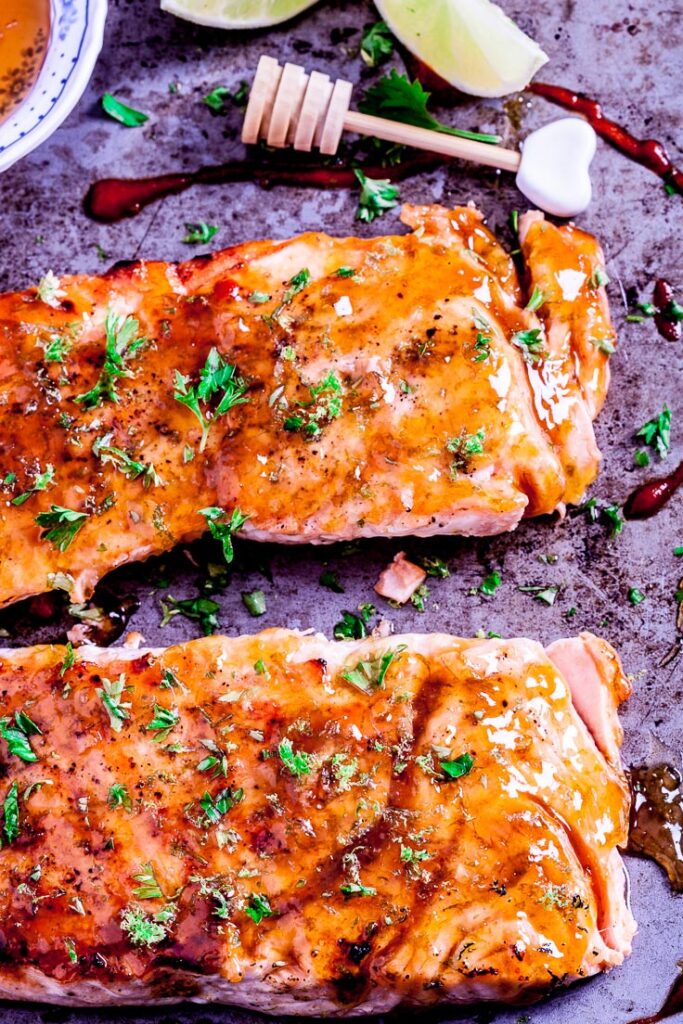 Buying Salmon
Salmon is typically readily available in various forms, including fresh, frozen, farmed, and wild. Although they all sport the Salmon name tag, various forms of salmon can differ quite a bit in terms of flavor and texture profiles.
Most notably, wild salmon tends to have more of a firm and dense texture than farm raised salmon. Wild salmon typically has a deep, vibrant pink hue that looks (and is) leaner than farmed varieties.
Farmed salmon is generally softer and fattier, which leads to a more tender and buttery texture. The soft pink color of farmed salmon contains more white stripes. Whether you opt for wild vs. farmed salmon is completely up to you; just keep in mind that there will be an obvious texture difference between the two choices.
Both fresh and frozen salmon are fantastic; don't be afraid to buy high quality frozen salmon fillets, as long as the fillets are individually vacuum sealed and flash frozen (label should indicate.) If you opt for fresh salmon from the seafood counter, be sure it doesn't have a strong fishy smell.
We recommend buying center-cut salmon fillets of similar thickness, allowing for more even cooking throughout. Whether it contains skin on bottom side doesn't matter; there is no need to skin it, as the skin will easily separate after cooking.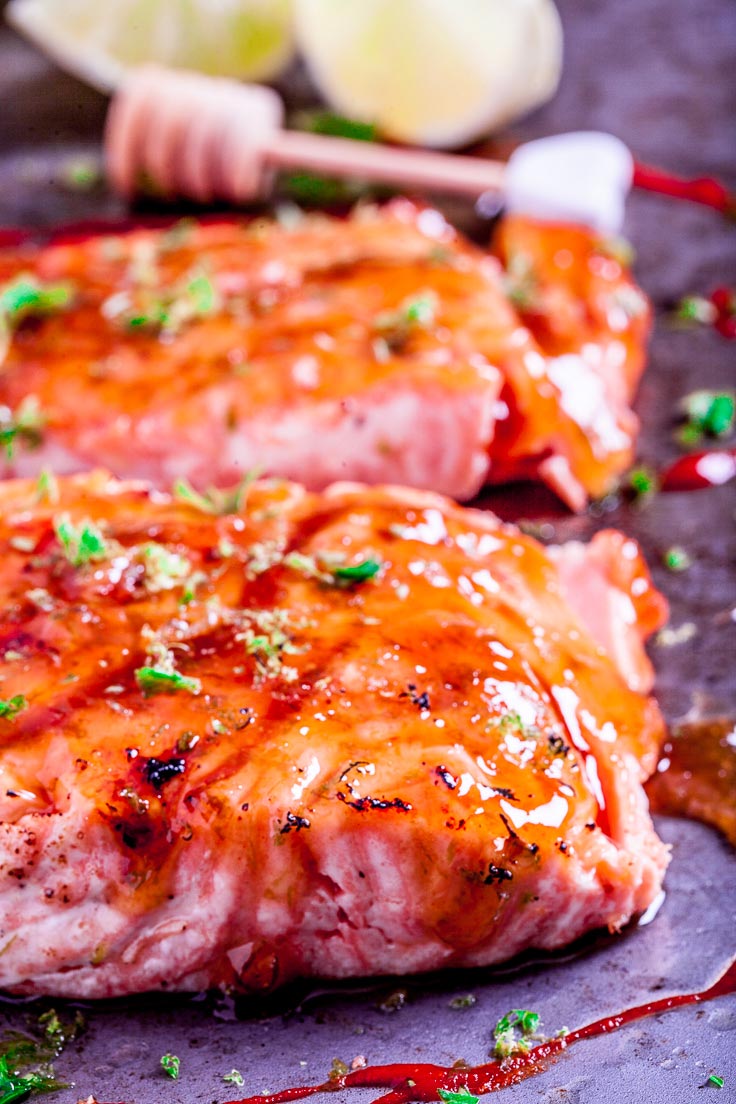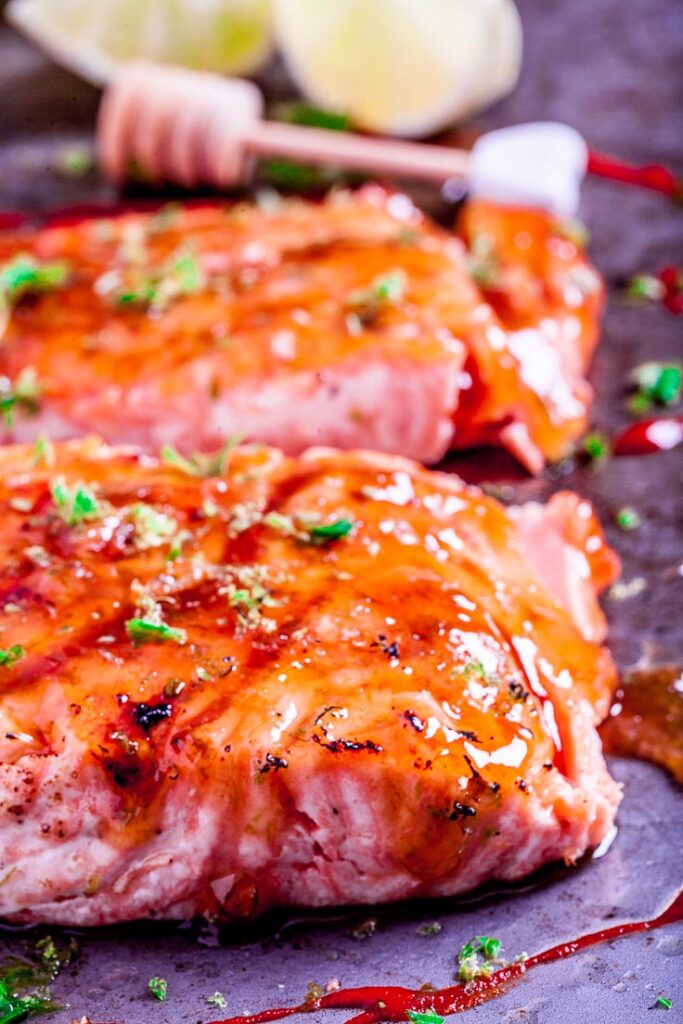 The Flavors
The lime zest and juice in the glaze provides a welcome and refreshing tang, balancing out the sweetness of honey. A bit of Sriracha amps up the flavor profile with a bit of kick. Feel free to kick it up even more, if you enjoy the heat. Tone it down if you prefer it milder.
Tip: be sure to thoroughly towel-dry the salmon before laying them on the grill. Otherwise, excess moisture will lead to steaming rather than grilling. Generously brush on the gorgeous glaze and let the magic happen.
We love a good sprinkle of cilantro on our Honey Lime Glazed Salmon. If cilantro doesn't float your boat, feel free to use thinly sliced green onions. Or parsley even. Or nada.
Here's to loving every bite of your Omega-3's.
Also Try LEMON GARLIC SWORDFISH (other firm white fish can be used):
Did you make this?
Please give us a rating and comment below. We love hearing from you!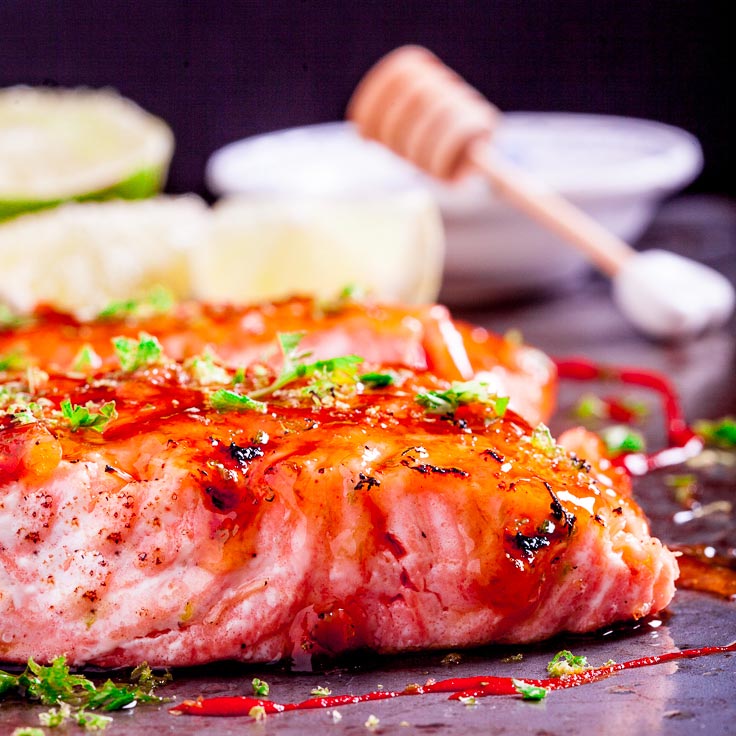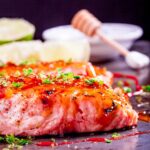 Honey Lime Glazed Salmon
This Honey Lime Glazed Salmon is tender, flaky, and full of flavor. The tanginess of fresh limes balances out the sweetness of honey. Takes just 30 minutes or less!
Ingredients
For the Salmon:
4

center cut salmon fillets

,

6-8 oz each, towel-dried to remove excess moisture

kosher salt and freshly ground black pepper

Optional: chopped cilantro or sliced green onions for garnish
Instructions
Make the Glaze: In a small heavy saucepan, whisk together all glaze ingredients until cornstarch is fully dissolved. It's important that no bits of gritty cornstarch is remaining, as even a tiny bit of undissolved cornstarch will result in a clumpy glaze. Turn heat on to medium high. Continue whisking and simmering until sauce is thickened, about 1 minute. Remove from heat and cover; keep warm.

Cook: Grease and heat outdoor grill or indoor cast iron grill pan, until oil is smoking. Sprinkle a light layer of kosher salt and black pepper on both sides of salmon fillets. Grill salmon about 2-3 min per side over medium-high heat, or just until cooked through; don't over cook. The key to tender salmon is removing it from heat as soon as it's barely cooked through, as it will continue to cook a bit after removing from heat. (Actual cook time depends on the temperature of your fish prior to cooking, temperature of grill, and thickness of fillets.)

Serve: Serve salmon immediately with warm honey-lime glaze. Garnish with chopped cilantro or green onions, if desired.
Notes
For more details on buying/cooking salmon, see original article.
If you enjoyed this recipe, please come back and give it a rating ♡
Nutrition (per serving)
Calories:
1516
kcal
|
Carbohydrates:
350.3
g
|
Protein:
39.2
g
|
Fat:
8
g
|
Saturated Fat:
1.4
g
|
Cholesterol:
86.9
mg
|
Sodium:
173.9
mg
|
Fiber:
1
g
|
Sugar:
348.2
g
Hooked on Fish:
Teriyaki Salmon. This is hands-down our favorite easy peasy salmon recipe ever.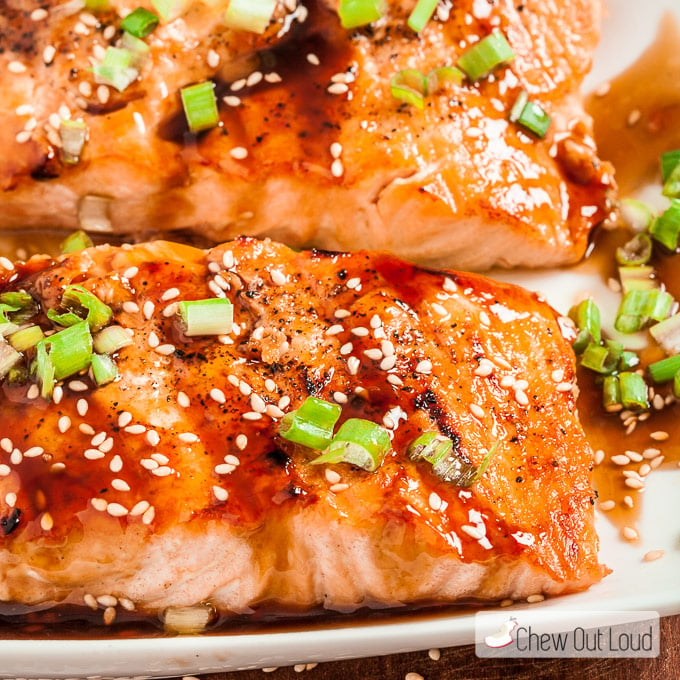 Curried Salmon Salad. Great by itself or in sandwiches. Croissants, ciabatta, and subs go perfectly with this salmon salad.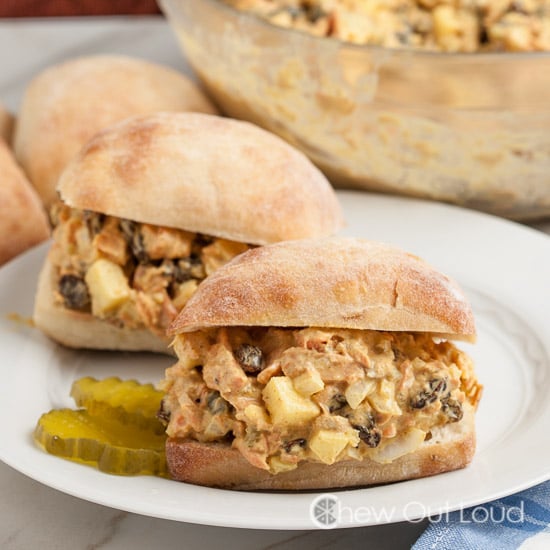 Mahi Mahi with Mango Avocado Salsa. Fresh, scrumptious, and healthy to boot. Someone, make me this for dinner every night, pleeeeaaase???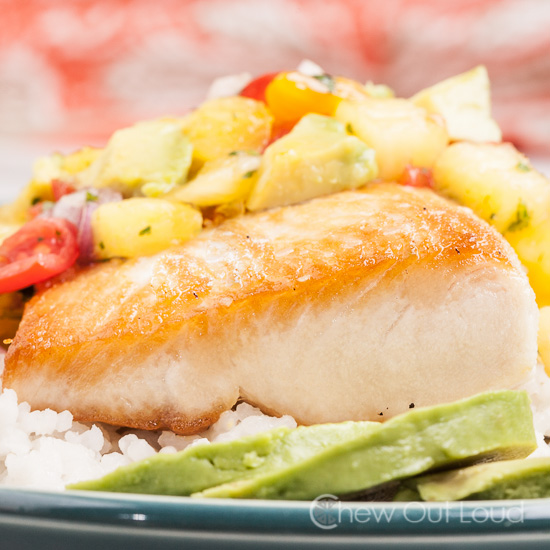 White Fish with Lemon Butter Sauce. Tender, flaky white fish with a refreshing lemon-butter sauce…so, so good.