Print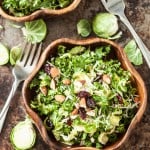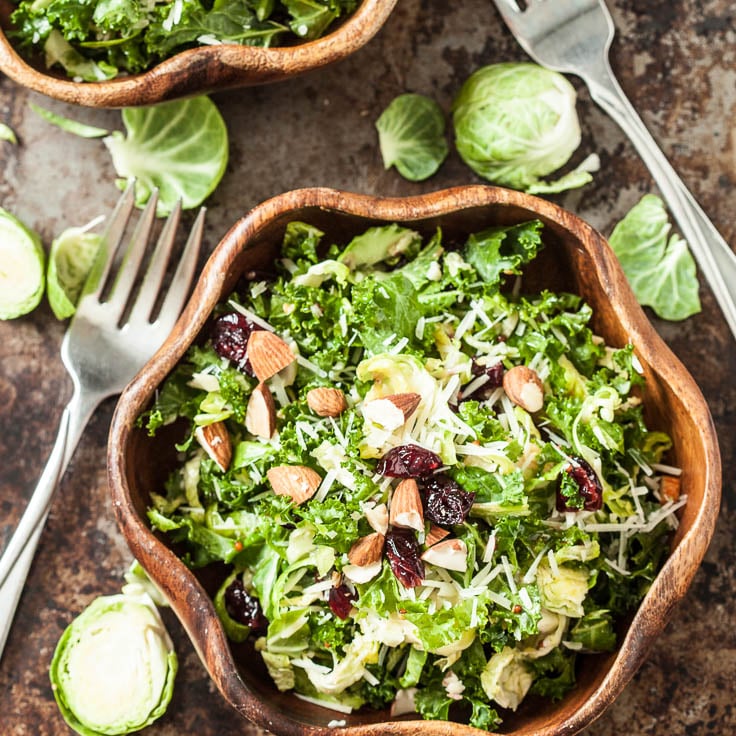 Kale, Brussels, and Cranberry Salad
Prep Time:

20 mins

Total Time:

20 mins
For the Dressing:

1/4 cup

freshly squeezed lemon juice

2

TB pure honey

2

TB whole grain mustard (with seeds in it)

2

TB onion, minced

1

garlic clove, grated

1/2 tsp

kosher salt

1/4 tsp

freshly ground black pepper

1/3 cup

extra virgin olive oil
For the Salad:

2 cups

chopped kale leaves, no stems

2 cups

thinly sliced brussels sprouts, no stems

1/2 cup

dried cranberries

1 cup

finely grated parmesan cheese

1 cup

roasted/salted almonds, roughly chopped
Make the Dressing ahead of time: Combine all dressing ingredients in a small bowl and whisk to combine well. Add additional salt and pepper, if needed. Cover and chill.
In a large salad bowl, combine the kale, brussels sprouts, cranberries, and parmesan cheese. Cover and chill until ready to serve (can be done several hours ahead of time.)
Up to an hour before serving, toss dressing with kale mixture until well combined. Cover and keep chilled or at room temp until serving. When ready to serve, give salad a toss again, and sprinkle with roasted almonds.