Boston Cream Pie Recipe
By Amy Dong
Published Mar. 12, 2015
Updated Oct. 3, 2023
Boston Cream Pie can often turn out dry in texture or bland in flavor. Not this Best Boston Cream Pie! This recipe boasts a custard that has flavor depth and a sponge cake that's moist and tender. The dark chocolate ganache is amazing.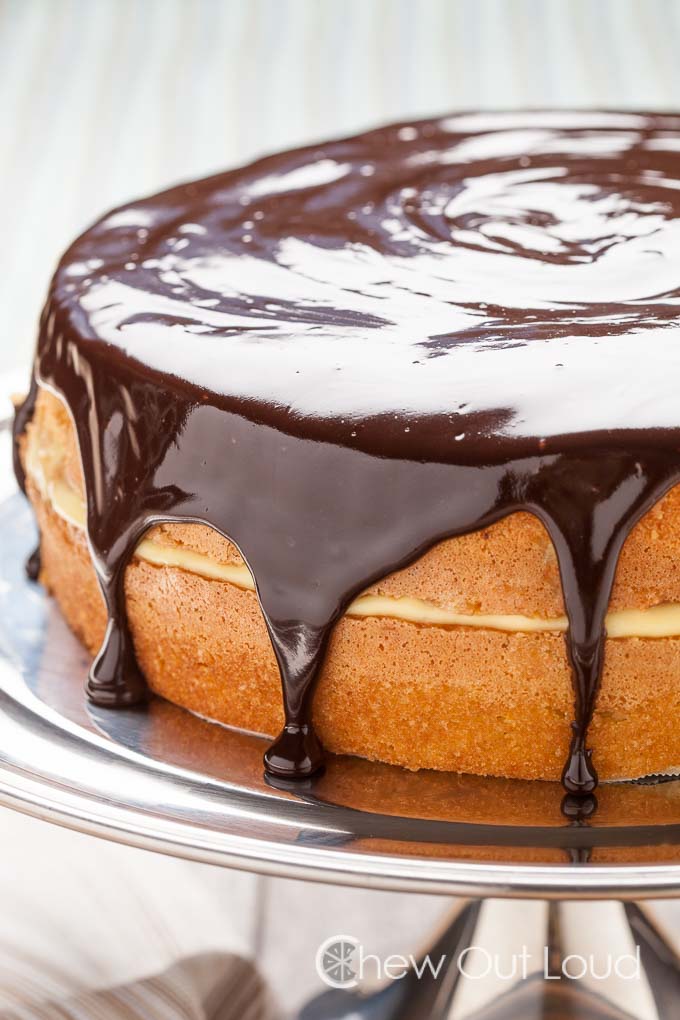 We're a Boston Cream Pie loving family.
Aside from the questionable word Pie in the title (alas, it's actually a cake) there's no question this is one of our favorite desserts in the universe.
I made this Wicked Good Boston Cream Pie, dubbed by Cook's Illustrated, for a dear friend's birthday. Everyone grabbed big slices and ate their plates clean. More than one of us was eyeing that last piece for seconds, but we did the right thing and gave it to the birthday girl.
I haven't stopped thinking about this cake since. Oh my goodness gracious me oh my.
Video: Watch Us Make This Recipe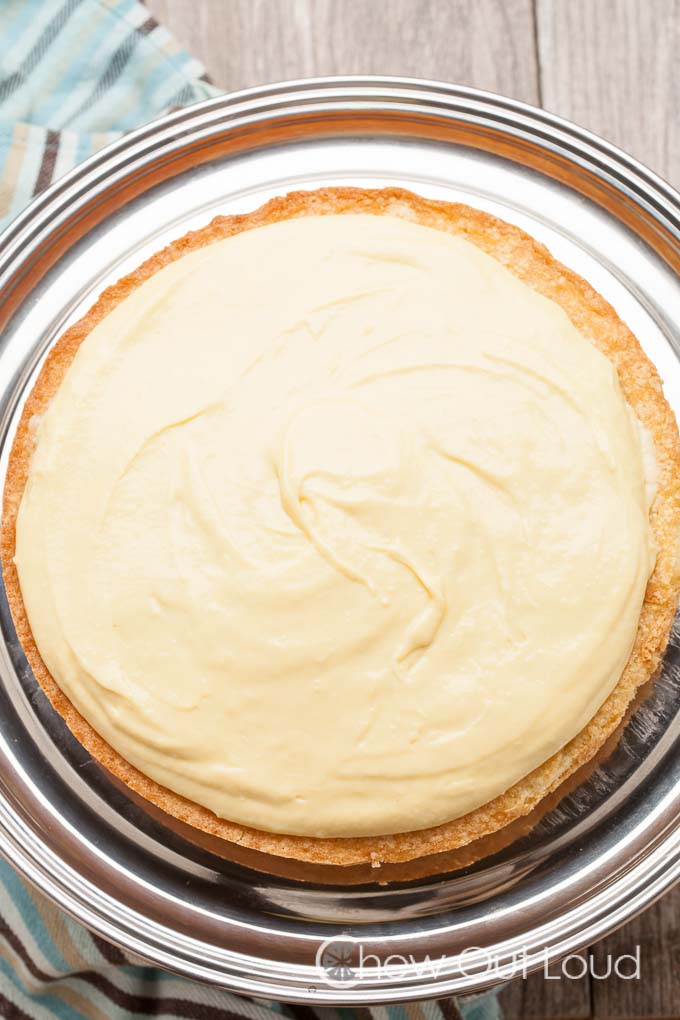 Just showing off the creamy custard spread on top of the first sponge cake layer above 🙂
Boston Cream Pie is 100% my jam, from top to bottom.
Every layer is ridiculously boss. Every. Yummy. Layer.
The custard alone is worthy of eating by the bowlful. Not spoonful. Bowl-full. It's rich, creamy, just the right amount of sweetness, and deeeeliciousssss…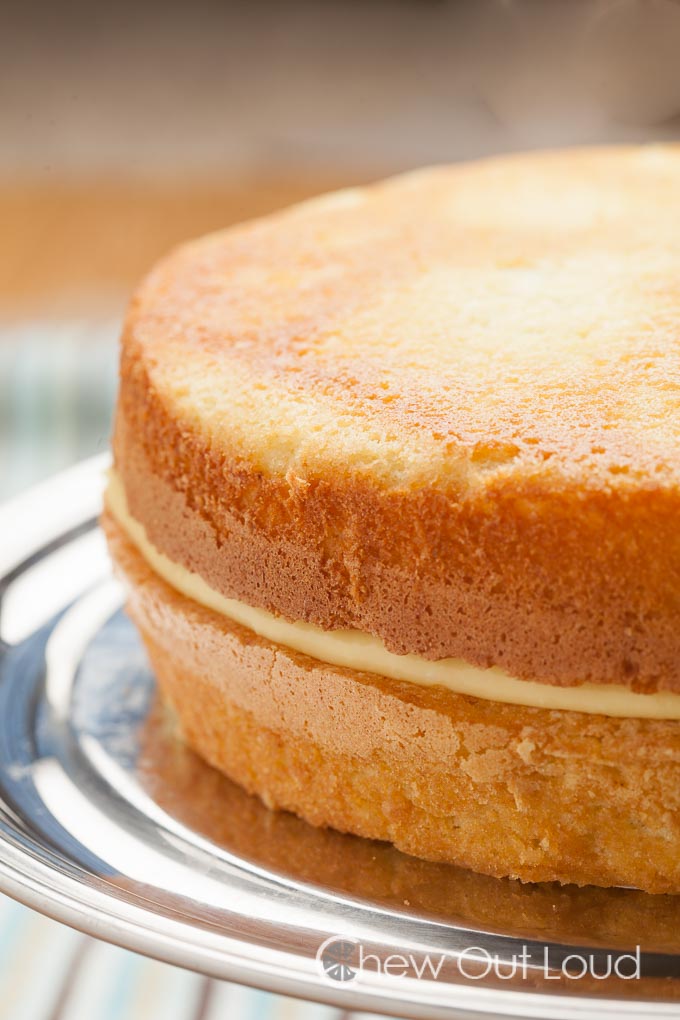 The sponge cake layers are surprisingly simple to make. The results are standout.
You'll want to just tear right into that uber soft, spongy, tender, moist round cake. Straight out of the cake pan.
But don't. Not yet. Your patience will be greatly rewarded.
Be cool, let it cool, and do the layers.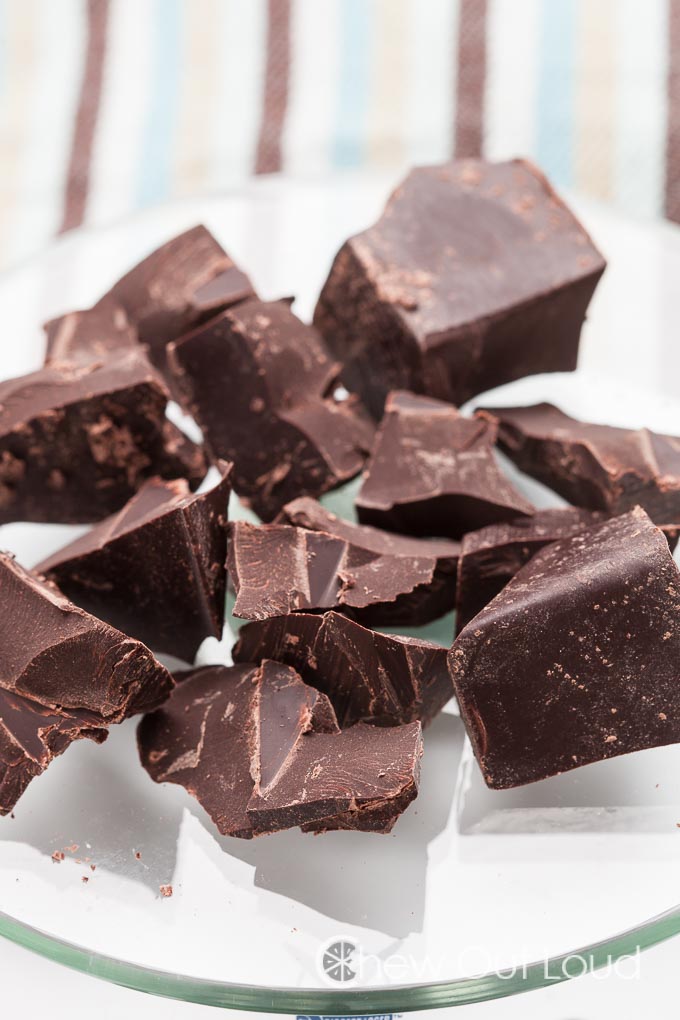 I did say every piece of this Boston Cream Pie would be insanity, right?
Absolutely use the best dark chocolate you can get for the ganache layer. Trust: you'll taste every bit of the quality that's put into it.
Your chosen chocolate is destined to become a thick, glorious, beaming crown over the dessert.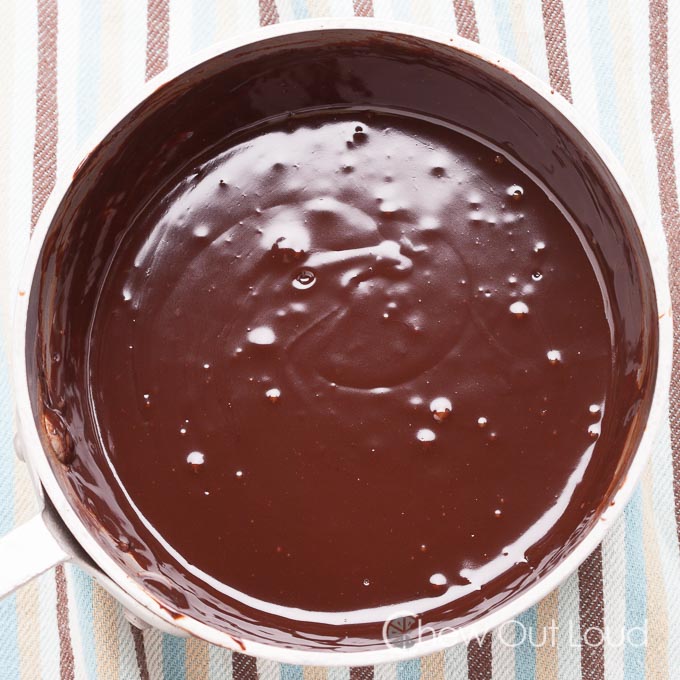 At this point, you'll be highly tempted to dip your finger or spoon or chopsticks into this melty goodness.
Been there, done that. Who can resist?
Once the ganache has thickened a bit, pour it onto your beautiful Boston Cream Pie and let 'er drip.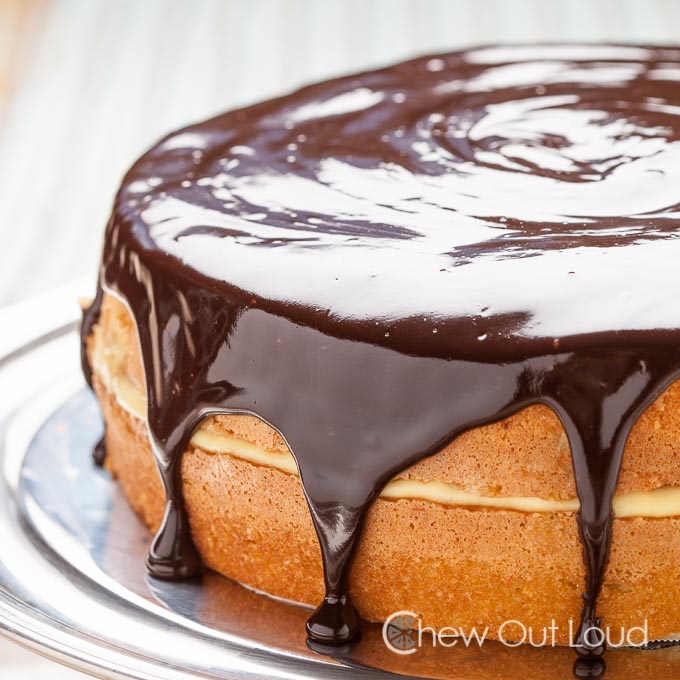 There really aren't words well enough to describe this exceptional cake.
Except maybe…wicked.
Enjoy!
Did you make this?
Please give us a rating and comment below. We love hearing from you!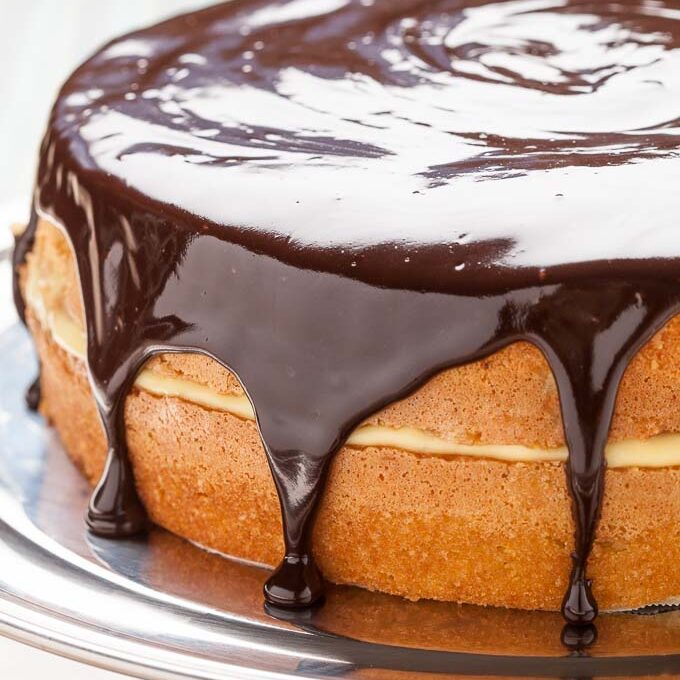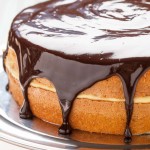 The Best Boston Cream Pie
This Boston Cream Pie is the best of the best. Each layer is delicious all on its own. The custard is rich, creamy, and smooth. The sponge cake layers are moist and tender. The ganache is amazing. It all comes together to form a ridiculous dessert you won't forget. Allow ample time for custard to chill and cake to cool before assembly.
Instructions
Custard
Heat half and half in a saucepan over medium heat until simmering. Meanwhile, whisk yolks, sugar, and salt in a bowl until smooth. Add flour to yolk mixture and whisk until combined. Remove half and half from heat and – whisking constantly – very slowly add 1/2 cup of half and half to the yolk mixture, to temper. Whisking constantly, return tempered yolk mixture to the remaining half and half in the saucepan.

Return saucepan to medium heat and cook, whisking constantly, until it thickens, 1 min. Reduce to med-low and keep simmering, whisking constantly for 8 minutes. It will slowly go from pale yellow to a deep yellow and become thicker. Increase heat to medium and cook, whisking vidorously, until bubbles burst on surface, 1-2 min. Remove from heat and whisk in butter and vanilla until melted. It should be pudding-like, thick, and smooth (not clumpy.) Cover and chill at least 2 hours or overnight.
Sponge Cake
Preheat oven to 325F with rack on middle position. Grease two 9-inch round cake pans and line with parchment over the grease. In a bowl, whisk flour, baking powder, and salt. In a saucepan, heat milk and butter over low heat until butter melts. Remove from heat, add vanilla, and cover to keep warm.

In a stand mixer fitted with whisk attachment, whip the eggs and sugar at high speed until light and airy, 5 min. Add hot milk mixture and whisk by hand until combined. Add dry ingredients and whisk just until incorporated; don't overmix.

Quickly divide batter evenly between the two prepared pans. Bake until tops are golden brown and toothpick inserted in center comes out with small tender crumbs attached, about 20-27 min.

Transfer cakes to wire rack and cool completely in pan at room temp. Run thin sharp knife around edge of pans and invert cakes onto rack. You might need to give the pans a good slap on the back. Slowly and gently peel off the parchment paper.

Place one round cake on a serving plate, top side up. Stir chilled custard briefly and spread onto cake evenly. Place second round cake, bottom side up, on top of the custard. Cover and chill while you make the ganache.
Ganache
In a small saucepan over medium heat, bring heavy cream and corn syrup to simmer. Remove from heat and add chocolate chunks. Whisk until smooth. Let stand, whisking occasionally, until slightly thickened, 5-10 min. Whisk again and pour onto top of cake, using rubber spatula to spread evenly and letting it drip slowly down the sides. Cover and chill cake at least 3 hours before slicing. A fully chilled cake will be easier to slice.
Nutrition (per serving)
Calories:
582
kcal
|
Carbohydrates:
70
g
|
Protein:
9
g
|
Fat:
30
g
|
Saturated Fat:
18
g
|
Polyunsaturated Fat:
2
g
|
Monounsaturated Fat:
9
g
|
Trans Fat:
0.5
g
|
Cholesterol:
223
mg
|
Sodium:
396
mg
|
Potassium:
226
mg
|
Fiber:
1
g
|
Sugar:
51
g
|
Vitamin A:
950
IU
|
Vitamin C:
1
mg
|
Calcium:
153
mg
|
Iron:
2
mg
Here are a few of my favorite standout desserts:
Double Chocolate Cake with Kahlua Whipped Cream and Strawberries. I can't wait to re-photograph this awesome cake. This was one of my very first recipes here, and it's still one of my favorites.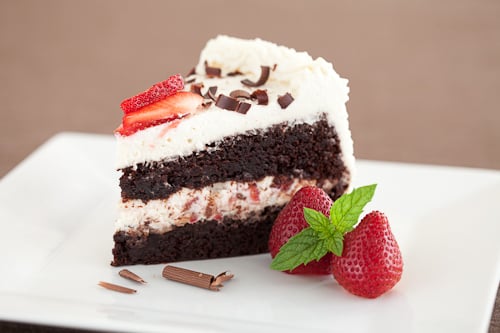 Best Ever Angel Food Cake. I can't help it, this really IS the best ever. Spongy, pillowy, soft, and everything a real angel food cake was meant to be.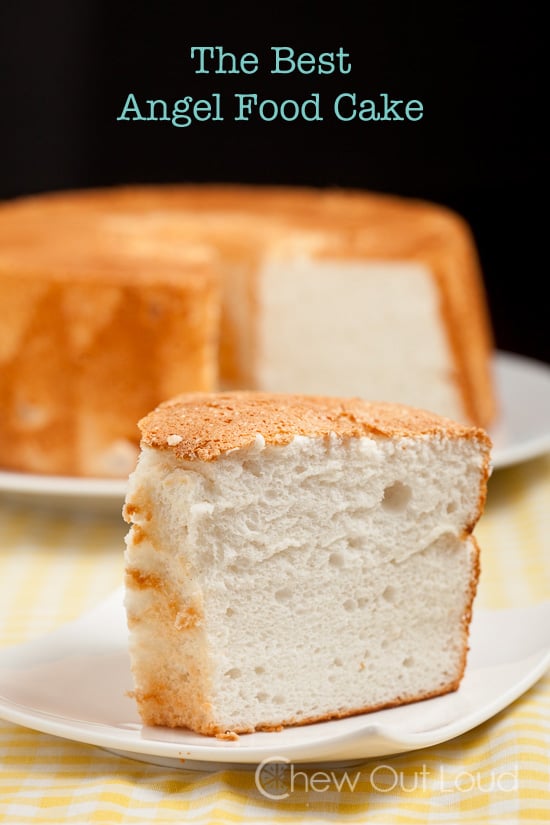 Banana Chiffon Cake. Airy, light, spongy, and absolutely marvelous. We adore this so much, we eat it for breakfast, snack, and dessert.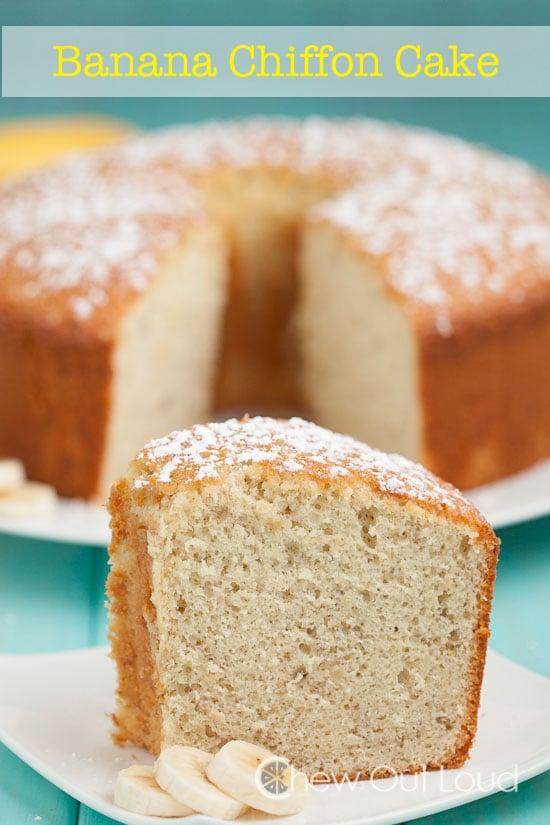 Triple Chocolate Mousse Cake (GF). I don't usually like mousse, but this one's in a league of its own. Treat your guests to this and they'll be in awe of you.