The Best Pumpkin Pie Recipe (Surprise Ingredient)
Your search for the Best Pumpkin Pie Recipe ends here. This is hands-down the best pumpkin pie recipe adapted from America's Test Kitchen. You have to taste it for yourself.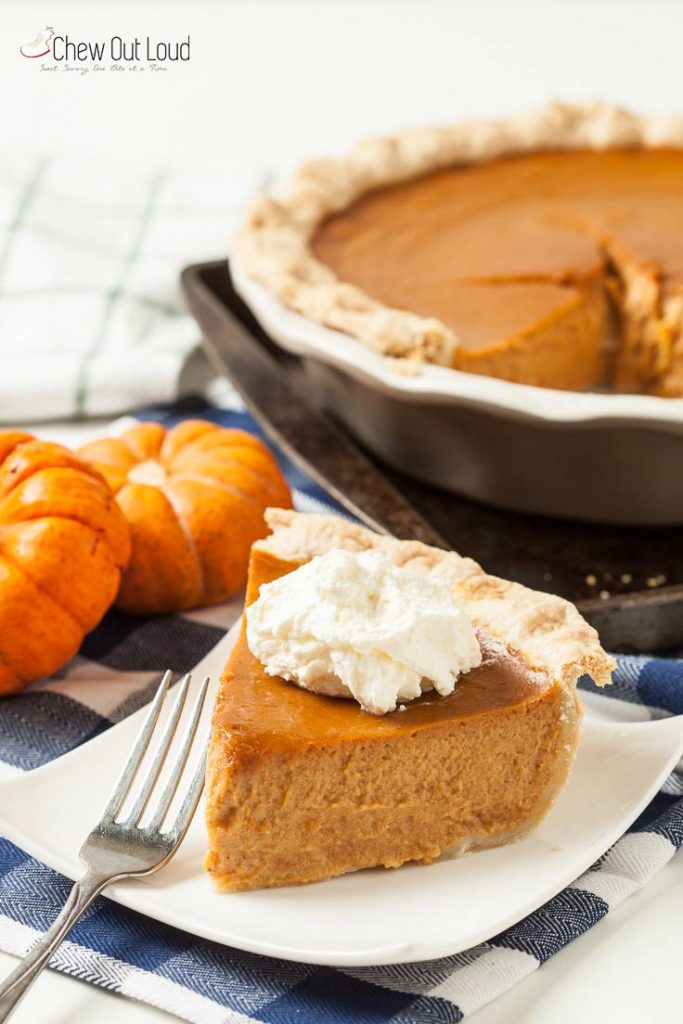 Pumpkin Pie
Happy Halloween, Friends.
So I promised we'd be back to all things pumpkin this week, and I'm here to deliver on that. Never break a promise 😉
We're doing it Go Big or Go Home style with today's recipe – we're Going Big, of course. You've already loved on these pumpkin snickerdoodles and pumpkin pie coffeecake (huzzah, pumpkin for breakfast!)
Today we're going back to the classics: pumpkin pie. Actually, the best pumpkin pie recipe that's been kitchen tested and re-tested.
Everyone's got a favorite pumpkin pie recipe. We've devoured our share of pumpkin pies, from restaurants to bakeries to homemade pies. We've baked more than our share of pies.
We're here to confirm that this mouthwatering version adapted from American's Test Kitchen is indeed the best pumpkin pie recipe ever…
Pumpkin Pie Surprise Ingredient
We start off with all the goodness of pure, whole ingredients like milk, cream, eggs, vanilla, and of course plenty of pumpkin.
As always, we're not shy with the autumn spices. Pour in the maple syrup and sprinkle on the cinnamon, nutmeg, and ginger. Guaranteed, your house will smell simply delicious.
The surprise ingredient here is the inclusion of canned sweet yams. For reals and really. It helps create a wonderfully balanced texture and flavor that can't be beat. You'll pretty much go half-half with the pumpkin and yams. The result is nothing short of marvelous.
The only thing is, as with most pies: you have to let it cool completely to fully set. Yes, that means people can't dig in when they see your perfect pumpkin pie coming out of the oven. Stand your ground and make them wait until your pie has fully cooled and set. Once it's at room temp, you can keep it chilled until ready to serve.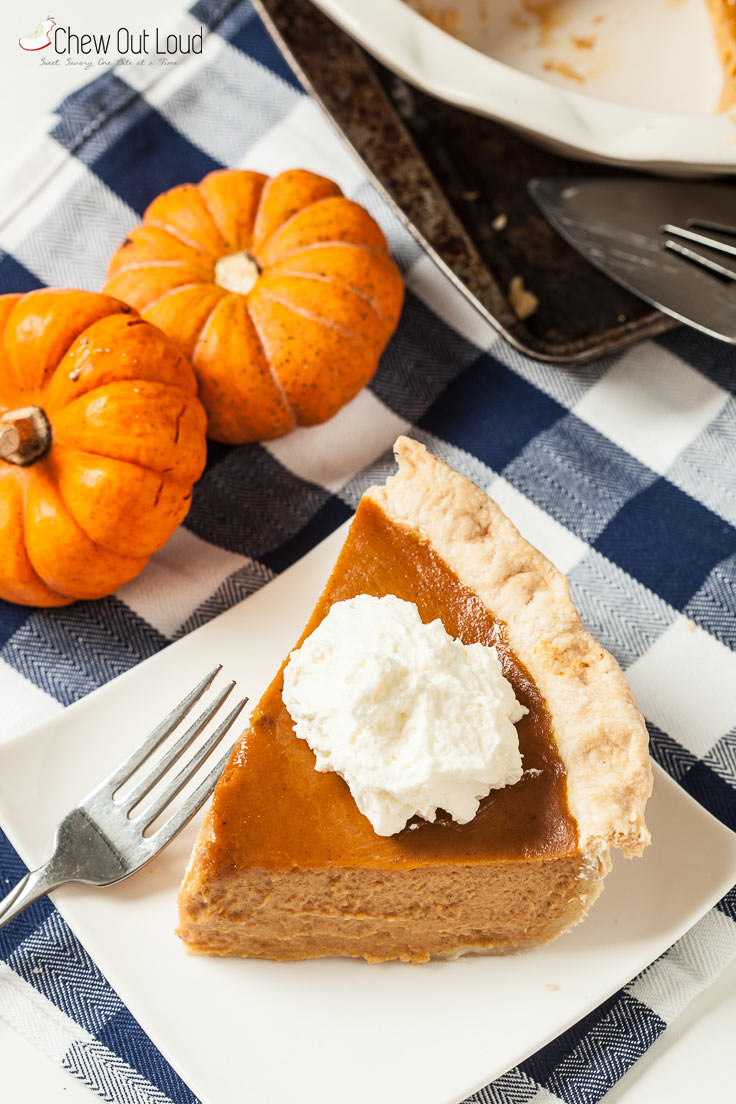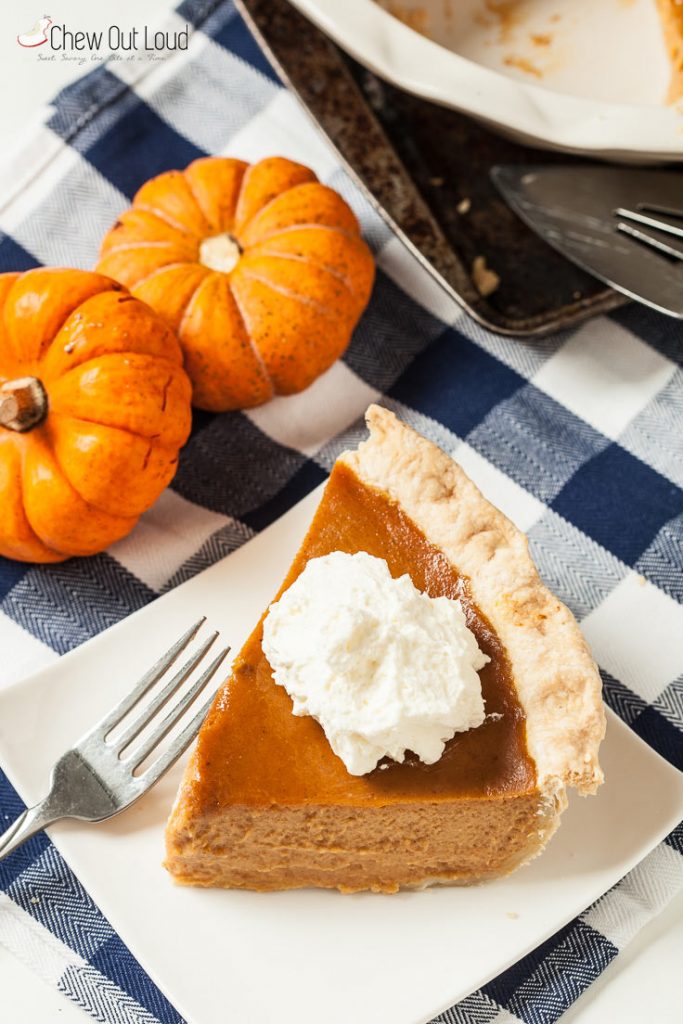 Why you'll love this pie
It's thick, velvety, rich, and smooth
It's loaded with plenty of fall spices so every bite is bursting with flavor
The yams provide a boost of flavor and texture that can't be beat
Only pure, whole ingredients go into this pie
You can make this perfect pumpkin pie ahead of time; just chill and serve
The flaky butter crust is incredible.
Here's to Going Big with a thick slice of luscious, smooth, velvety best pumpkin pie.
With flaky, tender, all-butter crust if you dare. Enjoy.
You'll Probably like this, too:
Did you make this?
Please give us a rating and comment below. We love hearing from you!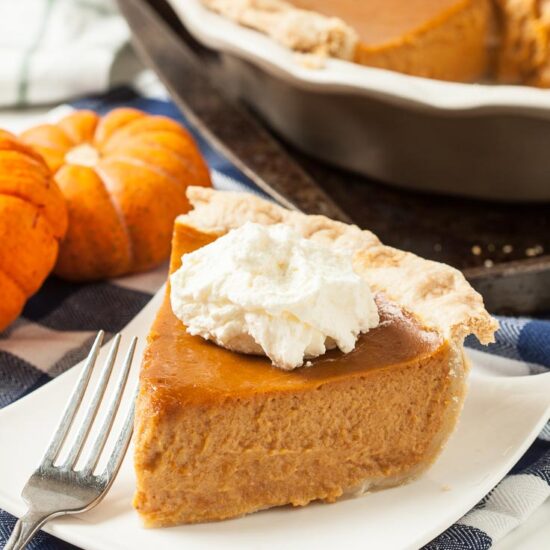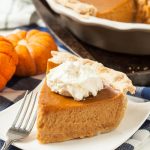 The Best Pumpkin Pie Recipe
Your search for the Best Pumpkin Pie Recipe ends here. This is hands-down the best pumpkin pie recipe adapted from America's Test Kitchen. You have to taste it for yourself.
Instructions
Preheat oven to 400° F. Adjust oven rack to lowest position, and place rimmed baking sheet on the rack.

In a large bowl, whisk cream, milk, eggs, yolks, and vanilla together; set aside.

In a large, heavy pan (not nonstick): combine pumpkin puree, yams, sugar, maple syrup, ginger, cinnamon, nutmeg, and salt. Bring to low boil over medium heat, 5-7 min. Continue simmering and stirring constantly while mashing yams against sides of pot with a fork until mixture is thick and smooth (10-15 min.)

Remove pan from heat. Whisk in cream mixture until fully incorporated and smooth without clumps.

Place prepared pie crust in a deep dish 9-inch pie plate. Flute edges as desired. Remove heated baking sheet from oven; carefully place pie on the preheated baking sheet. Pour the filling into the crust, and bake for 10 minutes at 400° F. Without taking the pie out of the oven, reduce the heat to 300° F, and continue baking until edges of pie are set (instant-read thermometer inserted in center registers 175° F), 45-55 minutes longer. The center may look firm but jiggle slightly; it will firm upon cooling. *Actual cook time depends on your specific oven.

Transfer to wire rack and cool to room temperature and not in the refrigerator to ensure that the filling sets, at least 3 hours depending on room temp. Cut into wedges and serve at room temperature or chilled with whipped cream.
Notes
As always, actual cook time depends on your oven.
Be sure to give this pie plenty of time to cool at moderate room temp or chill in fridge to allow it to fully set.
Nutrition (per serving)
Calories:
306
kcal
|
Carbohydrates:
40
g
|
Protein:
5
g
|
Fat:
15
g
|
Saturated Fat:
7
g
|
Polyunsaturated Fat:
1
g
|
Monounsaturated Fat:
5
g
|
Trans Fat:
0.01
g
|
Cholesterol:
71
mg
|
Sodium:
200
mg
|
Potassium:
488
mg
|
Fiber:
3
g
|
Sugar:
18
g
|
Vitamin A:
6327
IU
|
Vitamin C:
8
mg
|
Calcium:
74
mg
|
Iron:
1
mg
Kitchen Stuff We Love:
All the Pretty Pumpkins:
The BEST ever New York Style Pumpkin Cheesecake – they'll claim it's better than restaurants!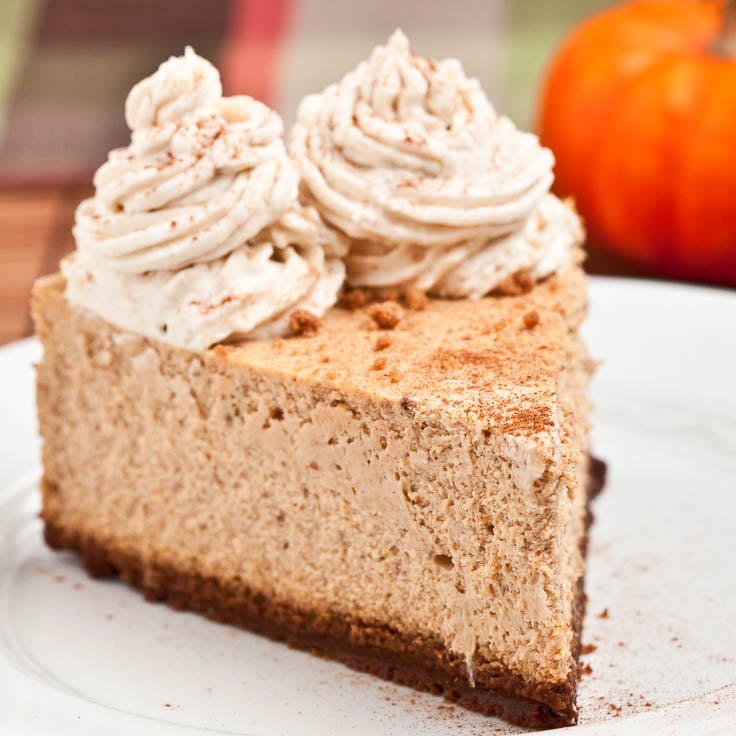 2. Pumpkin Pasties (Hand Pies) – these aren't just for Potter fans.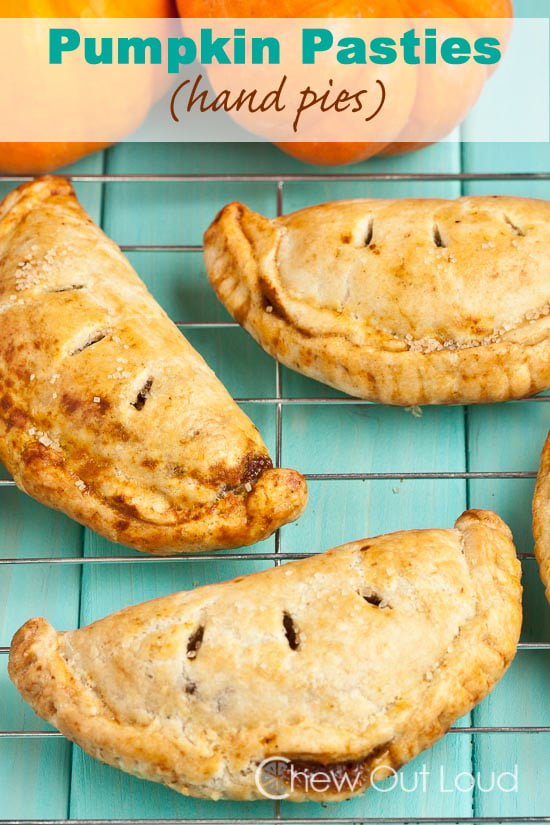 3. Autumn Pumpkin Cornbread – such a great twist on an old favorite.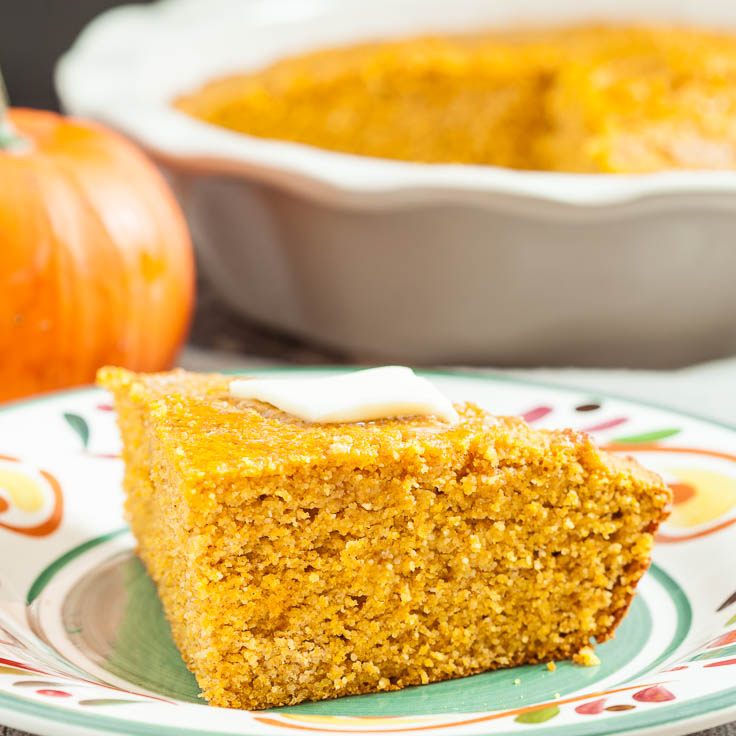 4. Pumpkin Spice Trifle – easy and feeds a huge crowd!