One Bowl Yum-Yum Cake (No oil or dairy!)
This Yum-Yum Cake recipe is amazingly delicious and moist, without the need for any oil or butter. It's a time-tested recipe that's been handed down through generations.

One Bowl Yum-Yum Cake Recipe
What is Yum-Yum Cake? Turns out, that's a rabbit-hole kind of question that has no clear cut answers and no two recipes are the same. Most recipes involve pineapples for a tropical vibe. Some recipes are heavy on icing and some start out with boxed cake mixes.
Our yum-yum cake uses crushed pineapple and its juices to provide an incredibly tender and moist texture. It's neither icing-laden nor does it involve a box cake mix. The best way to describe this cake: deliciously moist with a tropical flavor twist…so good on its own, there's no need for sugary icings/frostings at all.
For those that would like more deets on your eats, here's the lowdown:
Despite the fact that there's no oil/butter or dairy, this cake amazingly tender and moist
It's a one-bowl deal. No pile up of various mixing bowls here.
It tastes like tropical paradise. The flavors here can brighten even the cloudiest of days. You can further the brilliance by serving with fresh berries of your choice. We used a light, fluffy coconut whipped cream to top it off with.
It's an age-old recipe that's been handed down through the generations and is reliably delicious every single time.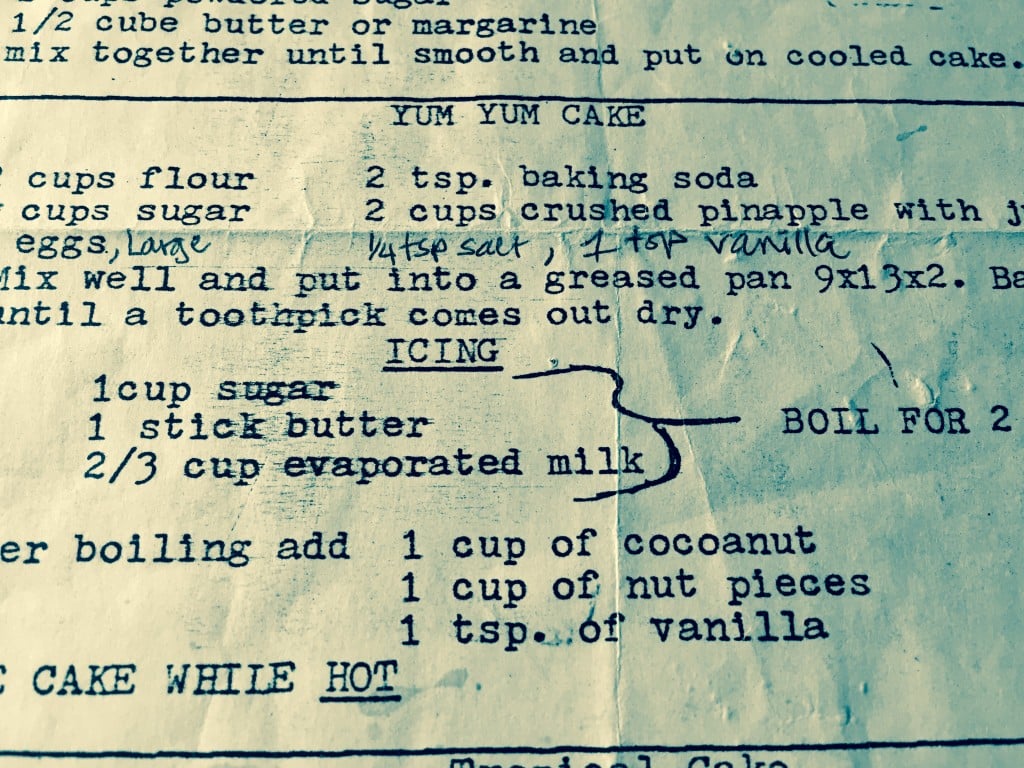 Here's the old paper recipe given to my mom decades ago, straight from an old school typewriter. It's a tattered piece that's been taped and re-taped because the recipe is too good to lose. (I realize some of you have never actually seen a typewriter; whether you're 5 or 95 or anywhere in between, you'll fall in love with this cake.)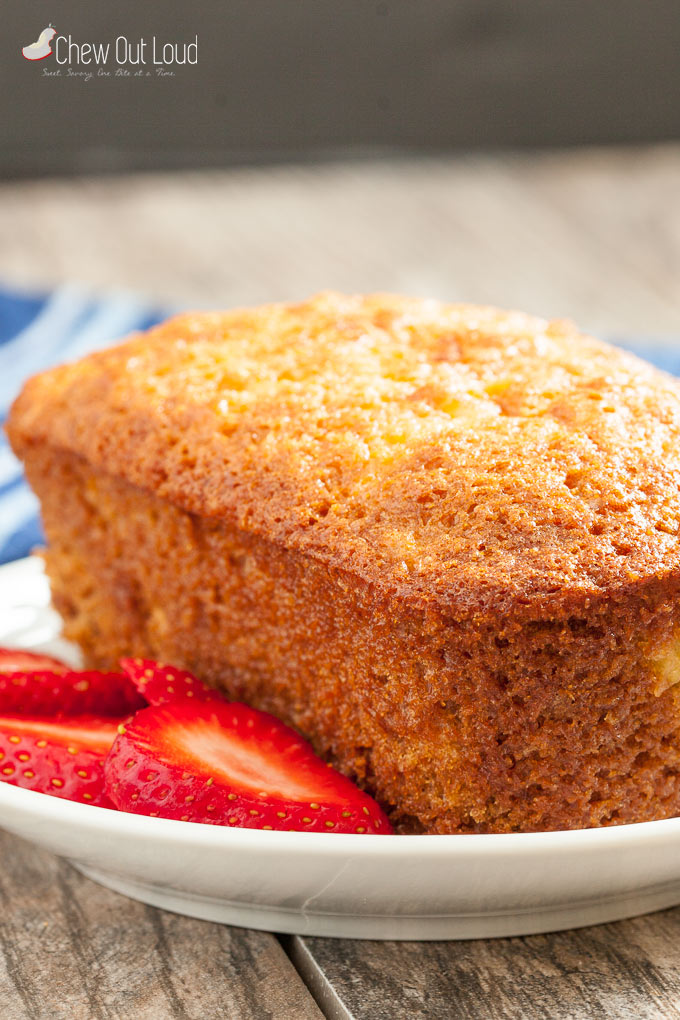 Baking with Kids in the Kitchen
If you have kids in the kitchen, this yum-yum cake is ideal for getting kids in on the baking action right alongside of you. If your kids are older, this one-bowl cake recipe is easy enough for them to try on their own. No electric mixer nor stand mixer is needed for this cake. And no worries about greasy messes, since this cake requires no greasy ingredients.
In fact, there are only 7 simple ingredients that go into this wondrous cake. Aside from the typical flour, sugar, and eggs, it's the can of crushed pineapple that gives this tropical tasting cake its superior moistness. Yes, crushed pineapple is the secret ingredient to this easy, oil-free, dairy-free cake.
Use a hand whisk to combine all ingredients in a bowl, dump it all into your chosen baking pan, and let the magic happen.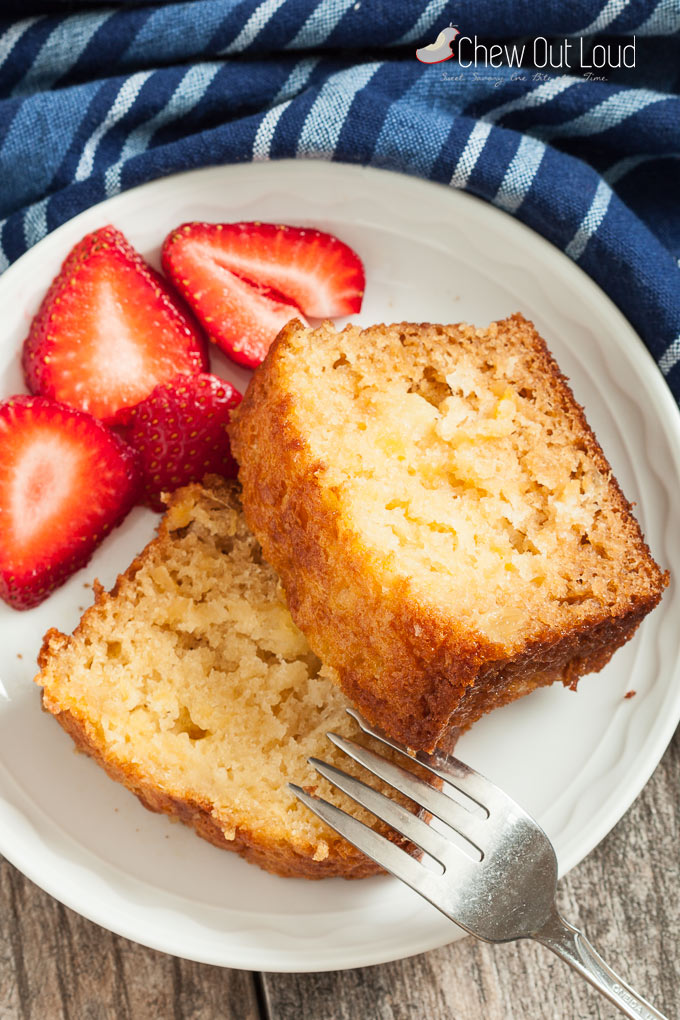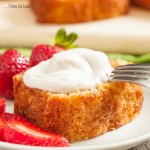 Yum-Yum Cake (No Oil or Butter!)
This Yum-Yum Cake recipe is amazingly delicious and moist, without the need for any oil or butter. It's a time-tested recipe that's been handed down through generations.
Instructions
Preheat oven to 350F, with rack on lower middle position. Grease a 9x13x2 pan.

In a large bowl, hand-whisk together the flour, baking soda, salt, and sugar until well combined. Add eggs, pineapple with juices, and vanilla extract. Hand-whisk just until incorporated; do not over-mix.

Use a rubber spatula to evenly distribute batter into the greased pan. Bake 25-30 minutes or just until a toothpick inserted in center comes out with a few crumbs attached; take care not to over bake. Let cool on a wire rack completely before serving. Cake keeps well wrapped airtight at moderate room temp. Can also be frozen airtight for up to several weeks.
Notes
We found this cake to be ultra moist and sweet enough as-is, without any need for icing or thick frosting. Instead, we opted to top it with a bit of coconut whipped cream, which is light and fluffy over this tropical style cake.
You can also use a loaf pan (as we did in these photos) in lieu of the 9×13. If using a 9×5 loaf pan, simply adjust bake time to about 50-60 minutes or just until toothpick inserted in center comes out with a few tender crumbs attached.
Nutrition
Calories:
250
kcal
|
Carbohydrates:
56.9
g
|
Protein:
3.7
g
|
Fat:
1
g
|
Saturated Fat:
0.3
g
|
Cholesterol:
31
mg
|
Sodium:
271.8
mg
|
Fiber:
0.8
g
|
Sugar:
40.8
g
Did you make this?
Leave a comment below and tag @chewoutloud on Instagram
Great Cakes to Make…
Best Carrot Cake with Cream Cheese Frosting – really and genuinely the best carrot cake we've ever had (and we've had a lot of carrot cakes.) It's so moist and flavorful that it doesn't need to be frosted…though the cream cheese frosting is outstanding.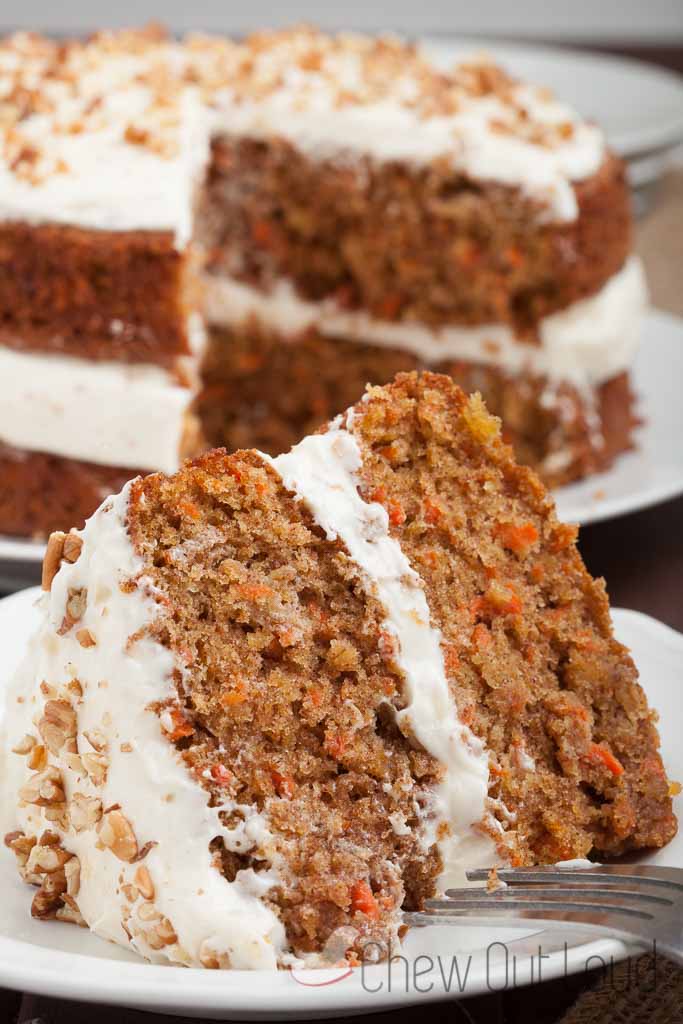 Lemon Olive Oil Cake– this luscious lemon cake is bright, sunny, and. bursting with flavor. You won't taste the olive oil, but you'll feel great about baking with it.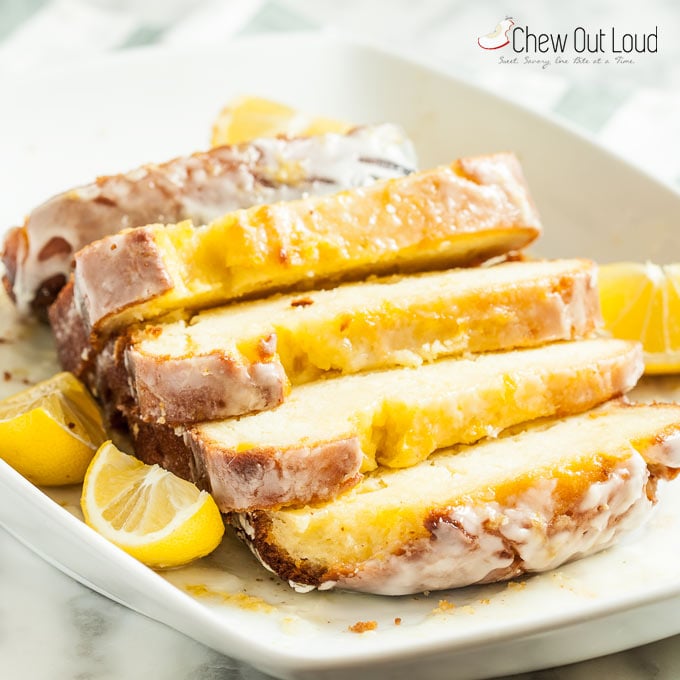 Yogurt Cranberry Poppyseed Cake – loaded with the goodness of yogurt and cranberries (and poppyseeds,) this cake boasts a tender crumb and fabulous flavors.