Snickerdoodle Muffins
If you're a snickerdoodle fan, you'll adore these Snickerdoodle Muffins. They're a wonderful breakfast/brunch item for any holiday gathering. Or just share them with your favorite people.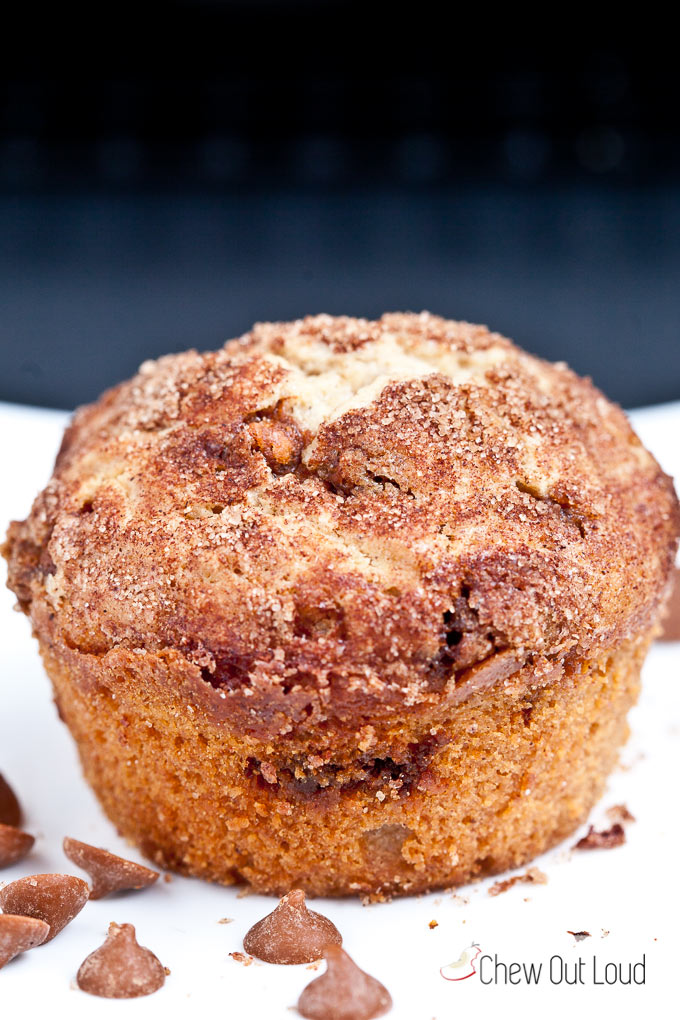 Just this year, I began stepping through the doors of Panera Bread on a regular basis. Not because I often get to sit with girlfriends over soup and salad; that's more of an occasional treat.
I've mainly been Panera-ing because I'm always on the lookout for awesome deals. The day I got an email stating that I somehow earned enough rewards for a whole month of free coffee was a happy one. 😀
Free, flavorful coffee = Hi. Be right over.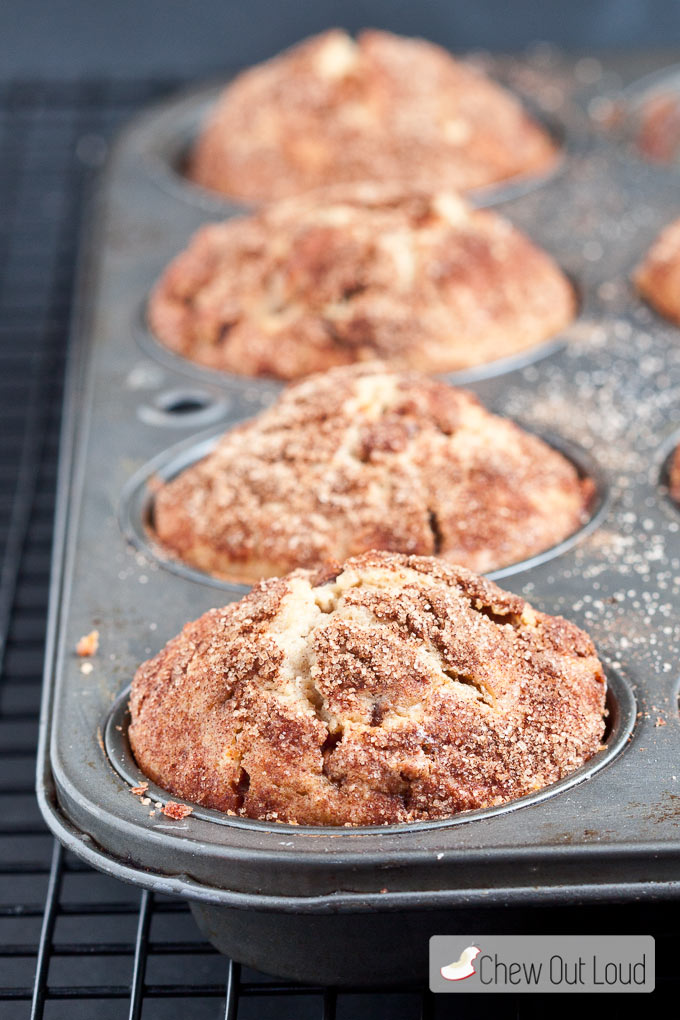 I'm not sure what Panera has to do with these Snickerdoodle Muffins, except that these muffins remind me of bakery style muffs. They're dense, moist, and yummy.
And a hot cup of coffee in the morning is sublime with these sweet muffins. Hot tea or cold milk…anything goes with these super delish muffins.
These Snickerdoodle Muffins are popular everywhere you take them, and they're especially beloved with breakfast and brunch spreads.
They're moist and tender on the inside and studded with cinnamon chips for cinna oomph. Then they're crowned with a crispy/crackly top that puts other muffin tops to shame.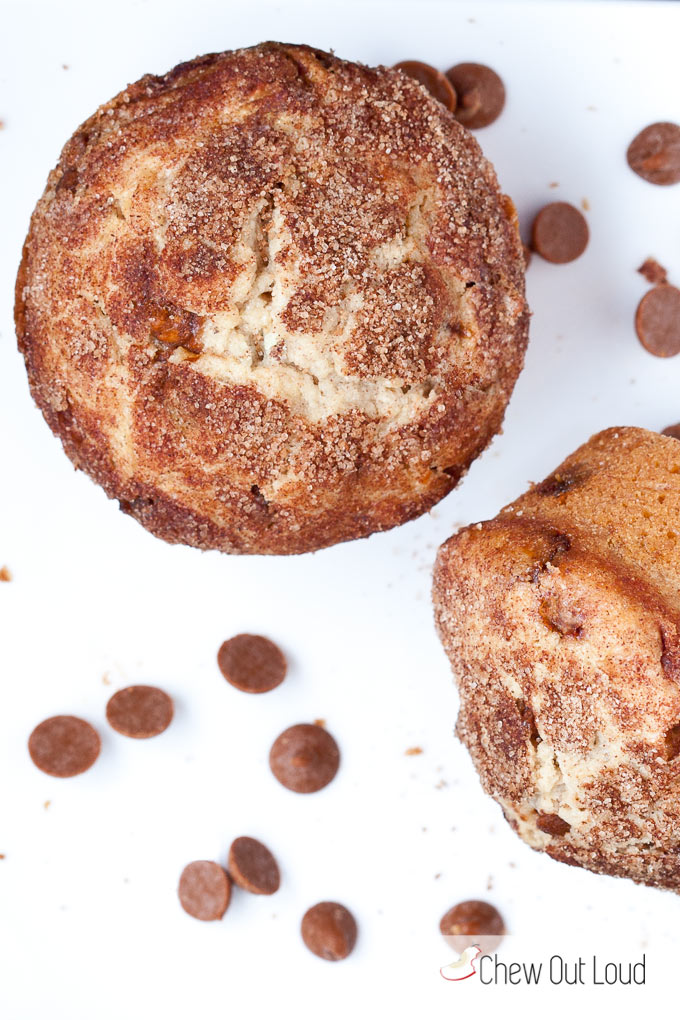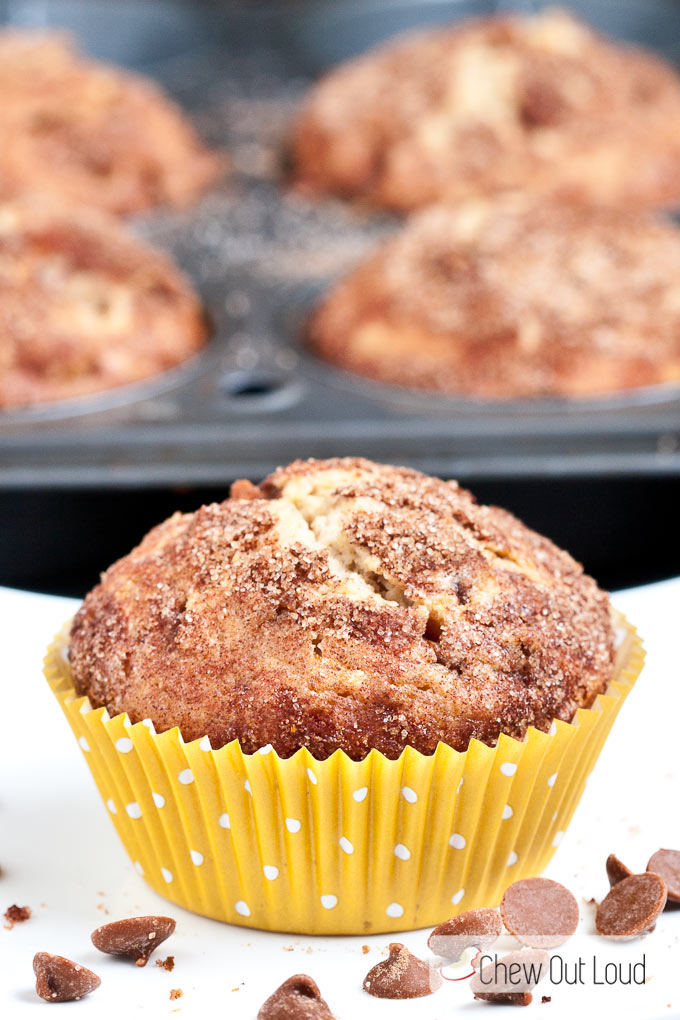 Here's to allthecoffee.
And muffin tops so good you could cry a little.
Enjoy.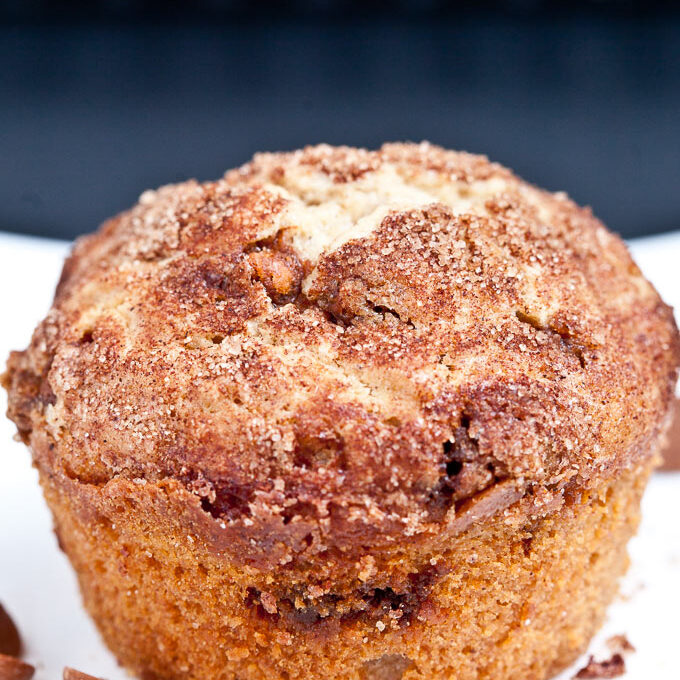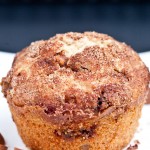 Snickerdoodle Muffins
Instructions
Preheat oven to 350F. Line a muffin pan with paper liners and set aside. In a small bowl, whisk together topping ingredients and set aside.

In a large bowl, whisk together the flour, baking powder, salt, and dry spices. Set aside.

In the bowl of a stand mixer, cream together the butter and sugar until light and fluffy, 2-3 min. Add eggs, and mix well. Add vanilla and yogurt, mixing to incorporated fully. Gradually add dry flour mixture into the batter, folding with rubber spatula until just combined, taking care not to over-mix. Gently stir cinnamon chips into the batter.

Evenly divide batter into muffin cups; cups should be about 3/4ths filled. Sprinkle muffins with cinnamon sugar topping.

Bake 19-20 minutes or until toothpick inserted in center comes out with a few tender crumbs attached (not fully dry.) Allow muffins to cool completely.
Notes
These muffins should be denser than typical muffins. They aren't meant to be airy or light. They're moist yet substantial, similar to bakery style muffins.
Did you make this?
Leave a comment below and tag @chewoutloud on Instagram
Source: Chew Out Loud
Gimme some Snickerdoodle love:
Chewy Snickerdoodle Bars. Easier than cookies and such a party pleaser.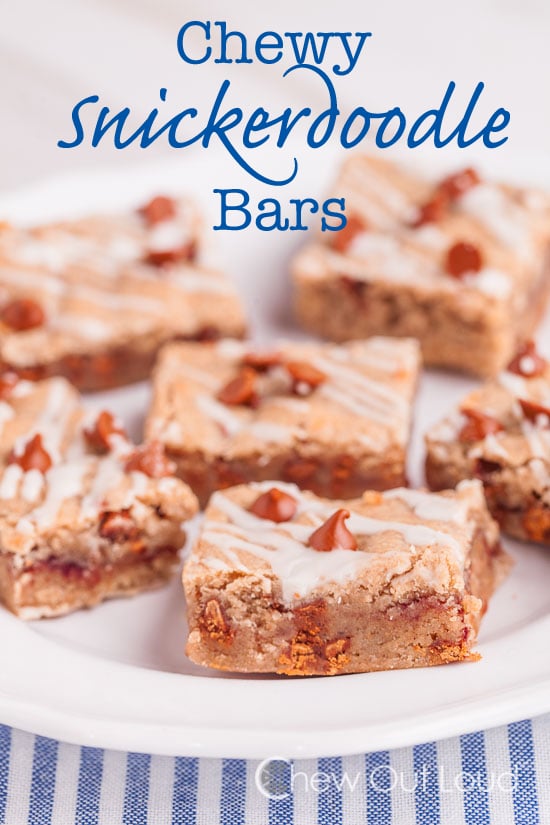 Chewy Pumpkin Snickerdoodles. Or PumpkinDoodles. They're always one of the first cookies to vanish.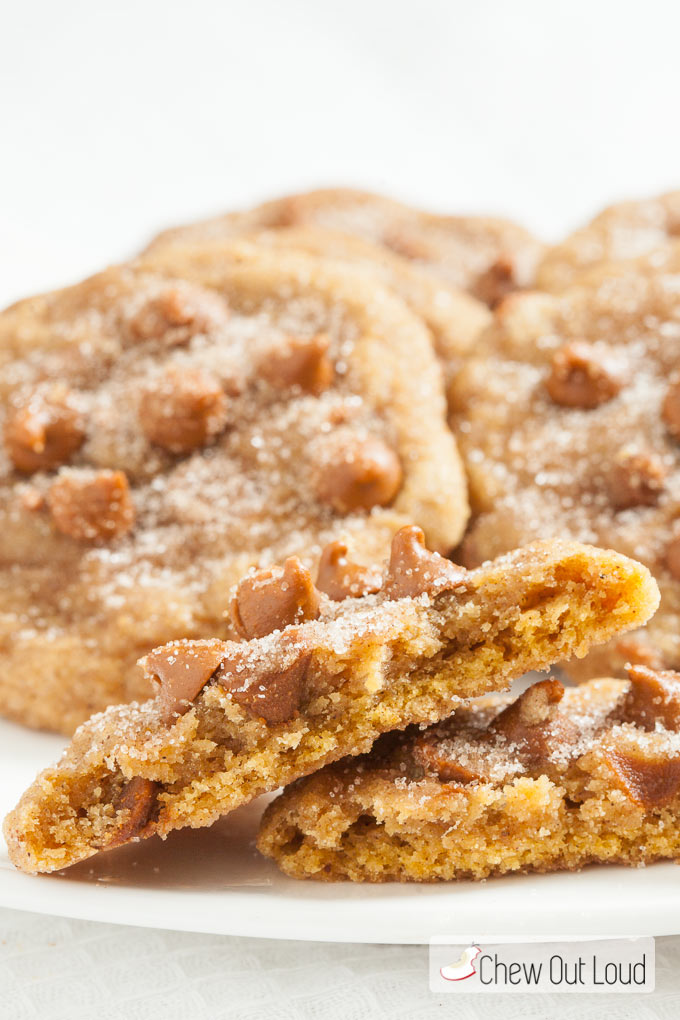 Snickerdoodle Ice Cream. Because ice-cream is a year round thing, including the holidays.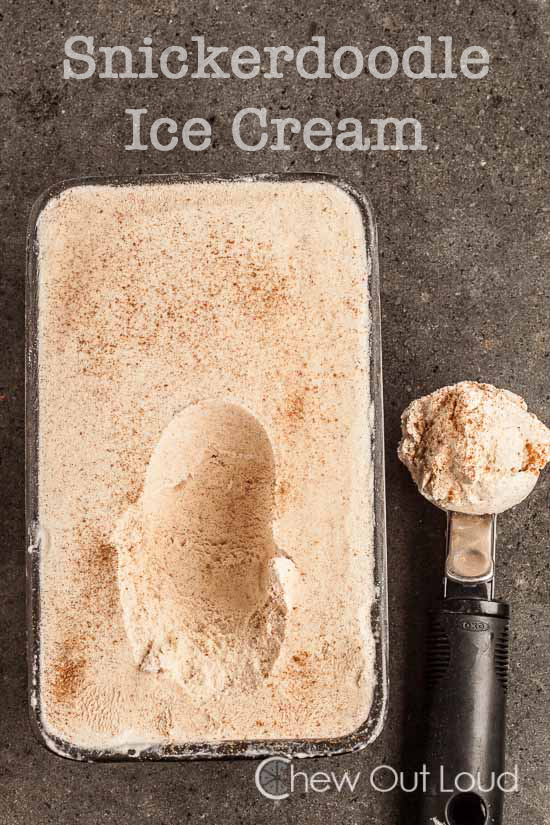 Soft Chewy Snickerdoodles. Classic, soft, slightly chewy, and totally addictive.