30-Minute Asian Orange Beef
By Amy Dong
Published Aug. 5, 2015
Updated Aug. 17, 2022
This 30-Minute Asian Orange Beef is tender enough for even little ones. It's a healthy, simple, and delicious meal the entire family will appreciate.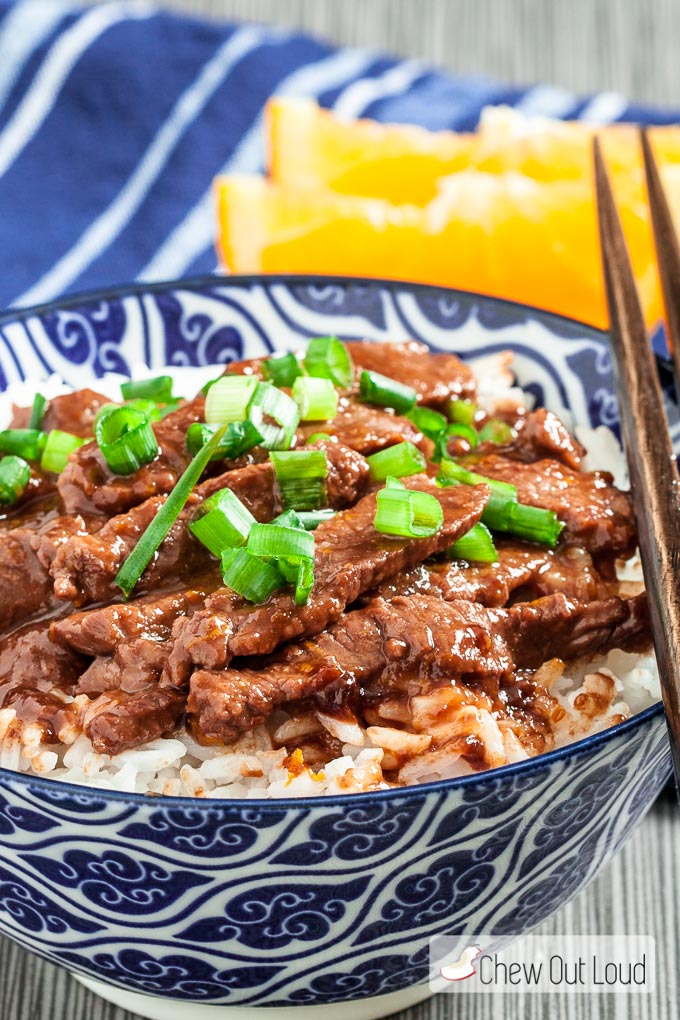 We don't typically eat a whole lot of beef. When The Littles were very little, beef was harder to chew than fish or chicken. The tots weren't exactly cutting their tiny teeth into ribeye steak.
Yet there are a handful of beef recipes that are just so ridiculously tender, anyone can enjoy them. And it takes only 30 little minutes to get this scrumptious Asian Orange Beef on the table.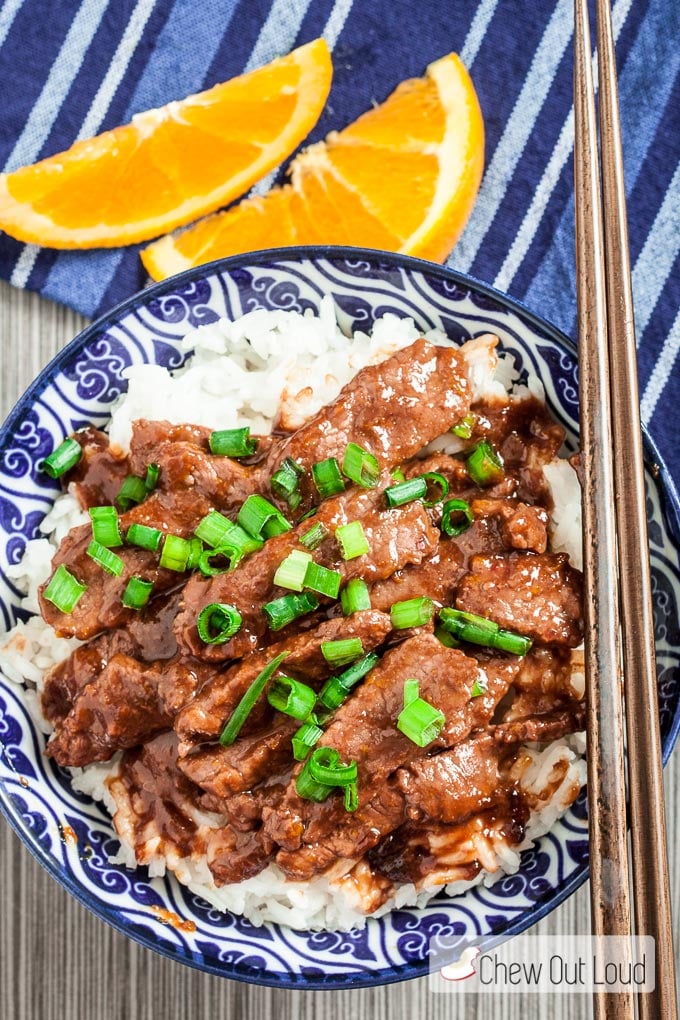 Right before I made this Orange Beef, I was in a bind. I'd just gotten home after a long day of running around every which way. The minute I set my bags down, I was greeted with a chorus. What're we having for dinner? And When's dinner? And I'm hungryyyy.
But wouldn't ya know it, I totally had forgotten about dinner. I had nothing prepped. Nada, zip, zilch. Yeah, that can happen to food bloggers.
I looked at my hungry lovelies. Hubby and bulldog included. I've got this. Right.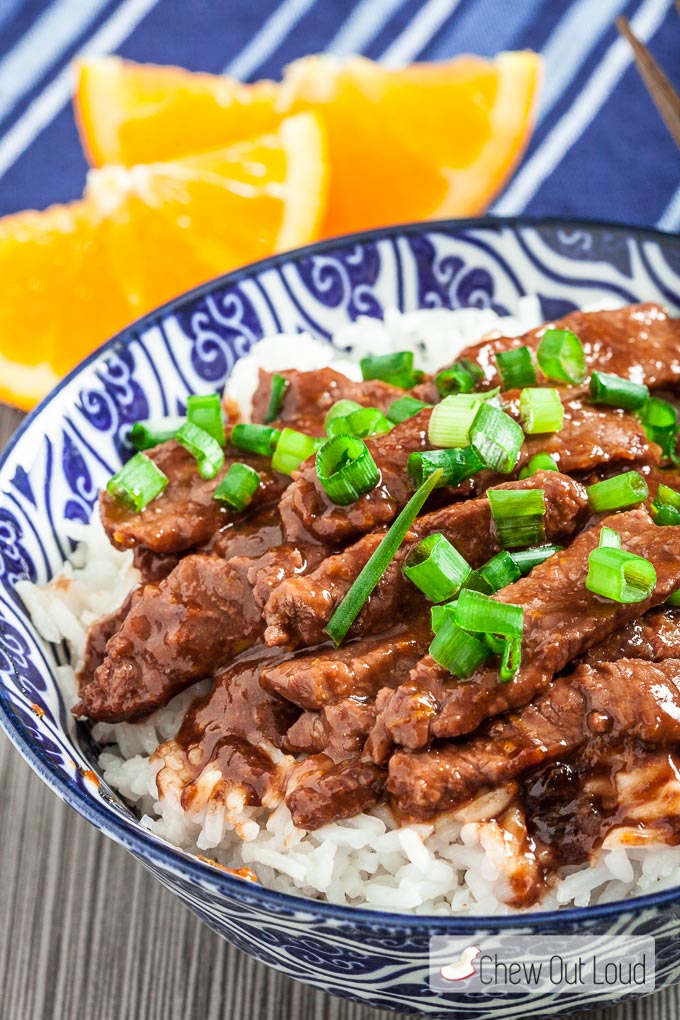 Thankfully, I had this 30-Minute Asian Orange Beef recipe (along with a mountain of other recipes) sitting on my cookbook stand. I'd planned to make it "one of these days." Uh, that would be today. Done deal.
And what a fantastic deal it was. The beef is superbly tender; having the right cut and slicing very thinly across the grain guarantees a moist and tender bite.
The flavors of orange and soy and simple spices marry wonderfully. Extra sauce over fluffy rice makes this dish the perfect simple meal that everyone can appreciate.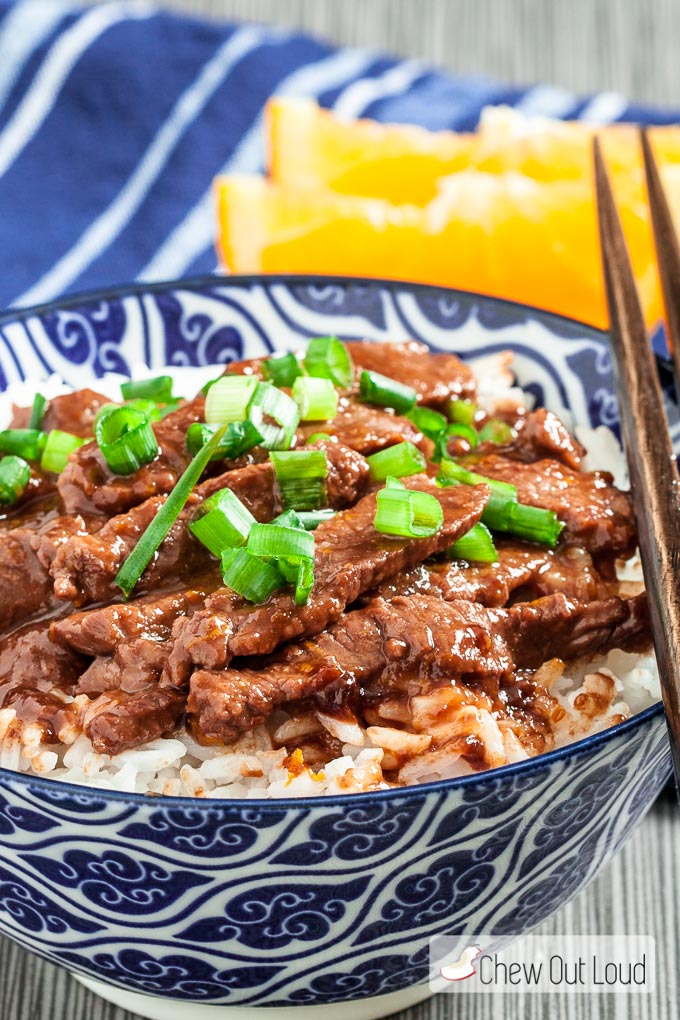 Here's to rescuing dinner on busy weeknights, and serving your lovelies "fast food" that's as healthy as it is delicious.
Infinitely better than takeout.
Enjoy.
Did you make this?
Please give us a rating and comment below. We love hearing from you!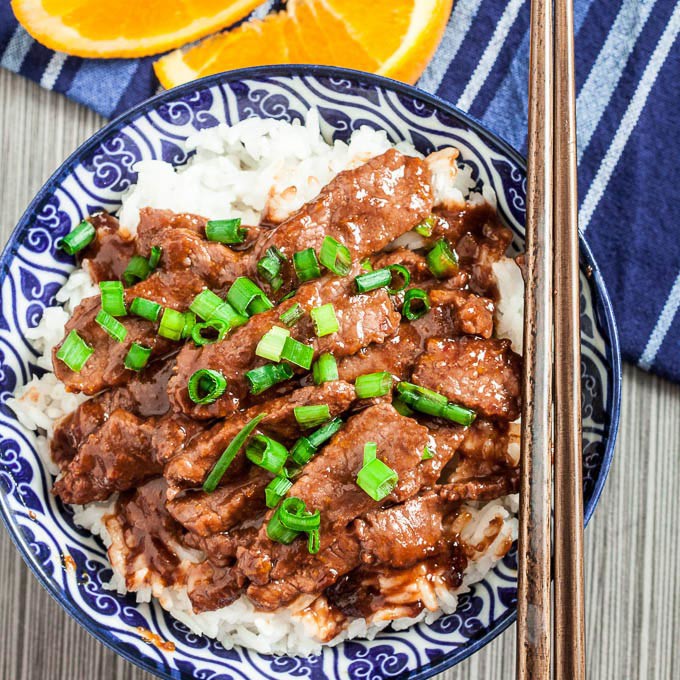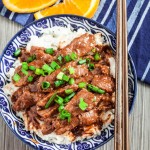 30-Minute Asian Orange Beef
This Asian Orange Beef easily comes together in just 30 minutes. It's a healthy, simple, and delicious meal the entire family will adore. Serve over fluffy cooked rice.
Instructions
In a bowl, whisk together the orange zest, orange juice, brown sugar, rice vinegar, soy sauce, Sriracha, ginger, garlic powder, and cornstarch. Whisk until cornstarch is fully dissolved, with no white lumps left.

In a large nonstick pan, heat oil over high heat until smoking. Add beef and kosher salt and cook, stirring to break up the meat. Cook and stir until beef is evenly browned and cooked through, 2 minutes. Transfer cooked beef to a bowl and cover to keep warm.

In now-empty pan, add the orange sauce mixture. Cook and stir over medium heat until thickened, 30 seconds. Return the cooked beef back to pan, along with any accumulated juices. Toss to coat beef. Serve immediately over cooked rice. Sprinkle with scallions for garnish.
Nutrition (per serving)
Calories:
326
kcal
|
Carbohydrates:
17
g
|
Protein:
38
g
|
Fat:
11
g
|
Saturated Fat:
4
g
|
Polyunsaturated Fat:
2
g
|
Monounsaturated Fat:
4
g
|
Trans Fat:
0.01
g
|
Cholesterol:
102
mg
|
Sodium:
1048
mg
|
Potassium:
664
mg
|
Fiber:
1
g
|
Sugar:
14
g
|
Vitamin A:
67
IU
|
Vitamin C:
4
mg
|
Calcium:
58
mg
|
Iron:
3
mg
Source: Chew Out Loud, adapted from America's Test Kitchen Family Cookbook
Here are a handful of our favorite simple Asian dishes:
Easy Asian Glazed Meatballs. So easy, so crowd-pleasing.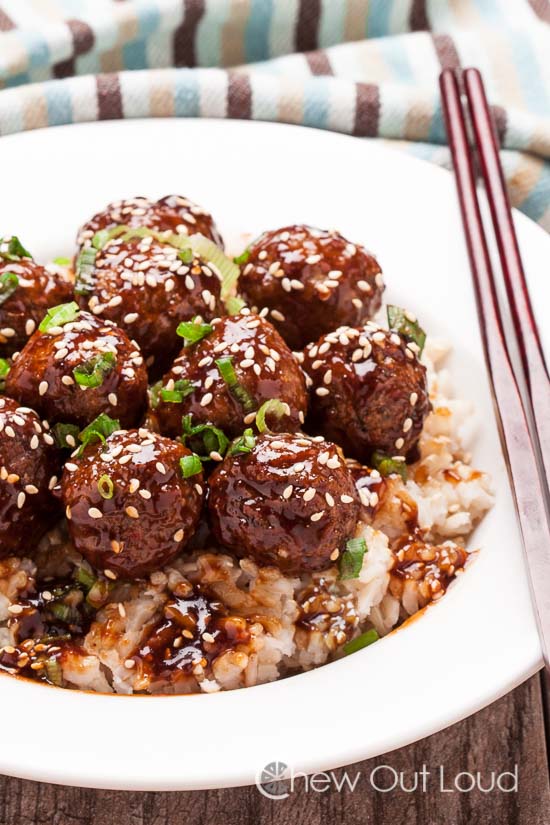 30-Minute Kung Pao Shrimp. Get all the flavor and tenderness in just 30 minutes. Way better than takeout.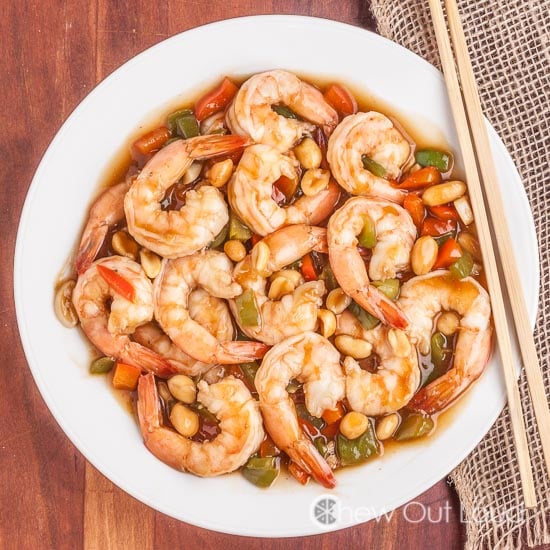 3. Asian Cold Sesame Noodles (nut free). Here's a nut-free version of the ever popular Asian Sesame Noodles.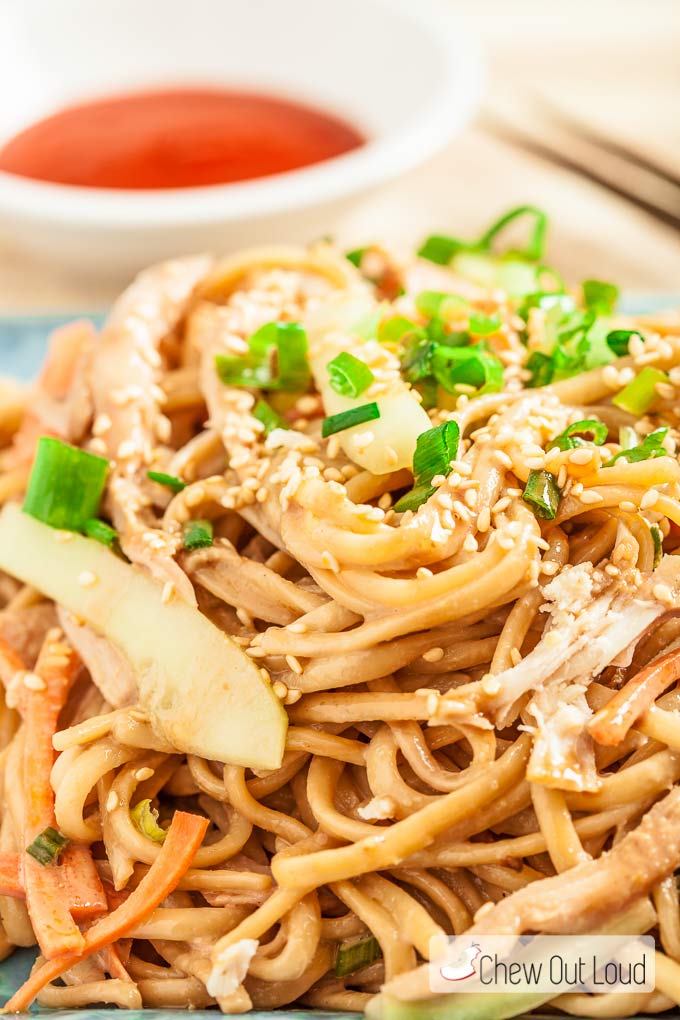 P.F. Chang's Mongolian Beef Copycat. This dish is ridiculously delish. Tender, full-flavored, and scrumptious over rice.