30-Minute Kung Pao Shrimp
This homemade version of Kung Pao Shrimp is nothing like greasy restaurant versions. This dish is intensely flavorful, well balanced, and healthy. It is chock full of succulent and tender shrimp, veggies, and an amazing sauce. The best part is that it's easily done in just 30 minutes.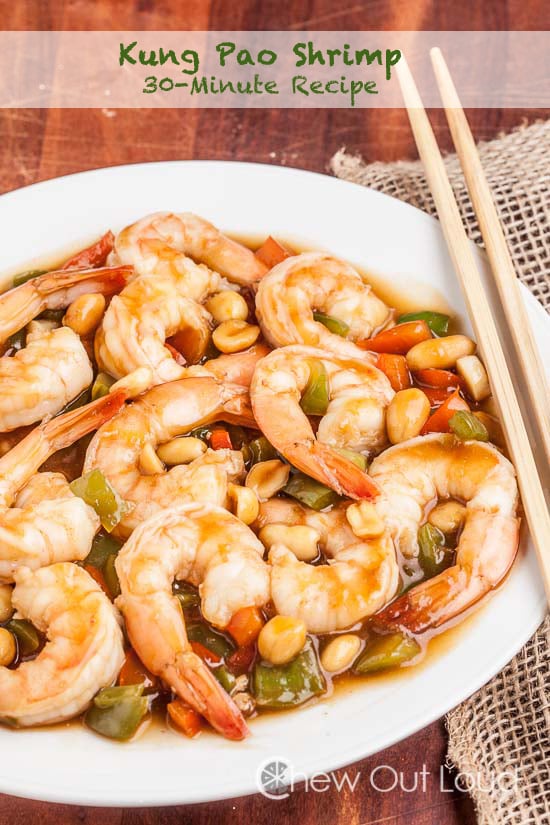 We're about to swim right into August. Anyone else feeling the summer crunch?
I know I railed against all the Back to School ads on the day I gave away this tantalizing summer recipe. Which, by the way, is so worth checking out if you haven't bookmarked it.
But then. It suddenly hit me. With all the ongoings we have planned for August, I actually have much less time than I thought I'd have to take care of all those school supplies I want to avoid. Huh. I just might be caught tossing purple folders and washable markers into my Target cart soon after all.
Shedding silent tears.
The happy part is I've been finding pockets of time here and there to do spontaneously fun things with The Littles, since there's only a month of freedom left. Spontaneous is so not my middle name. I've grown better at it out of necessity…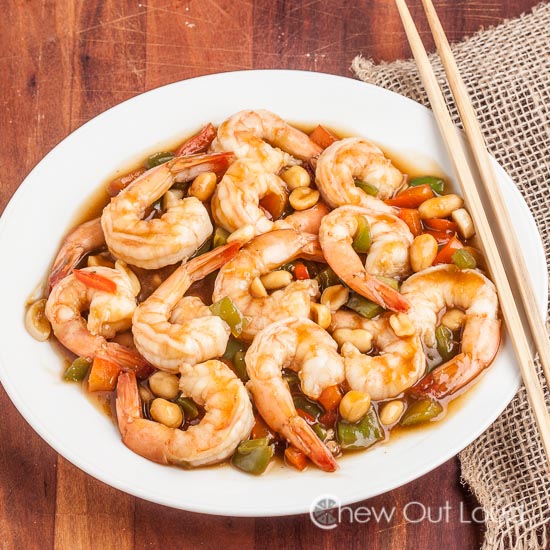 Some of you guys were born with an adventurous, spontaneous spirit. Others of you are natural planners and you've got most of your ducks in a row.
I've always been the latter. But life happens, things rarely go perfectly as planned, and interruptions crop up. With each year, I've gotten better at making room for interruptions. Flexibility isn't something I set out to learn, but I'm constantly learning it.
This summer, I've embraced a bit of spontaneity. I've been doing stuff like ditching the schedule to take the boys hiking. Jumping into canoes just because they were there. Detoured off for humungous ice cream cones, right before dinner time (a teensy crazy.) Agreed to run the marathon (fully crazy.)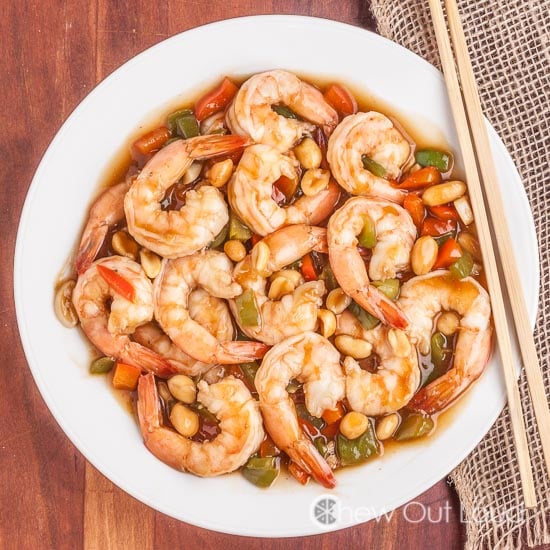 …aaand all this leads to our 30-minute Kung Pao Shrimp. It really does make sense, in my offbeat head. Because this Kung Pao Shrimp dish was the result of one of my spontaneous dinners. As in, it's 6pm and everyone's hungry and what am I gonna feed the fam?
If you have 30 minutes, that's all it takes to whip this dish up. It's way healthier than take-out, not greasy or oily, and has amazing flavor. The shrimp is savory, succulent, and slightly sweet with a bit of tang. It's got the feisty kick of a good Kung Pao Shrimp, and the sauce is a flavor bomb. Perfect over fluffy rice.
Here's to more time for doing adventure, and a little less time slaving in the kitchen. Enjoy!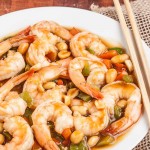 30-Minute Kung Pao Shrimp
Ingredients
1

cup

chicken broth

3

TB

Asian oyster sauce

2

tsp

Sriracha

2

tsp

cornstarch

2

TB

cooking oil

1

lb

extra large or jumbo shrimp

,

peeled and deveined

½

cup

dry roasted peanuts

1

red bell pepper

,

seeded and chopped

1

green bell pepper

,

seeded and chopped

3

garlic cloves

,

minced

1

TB

grated fresh ginger
Instructions
In a bowl, whisk together the broth, oyster sauce, Sriracha, and cornstarch. Heat 1 TB oil in large nonstick skillet over medium high heat just until smoking. Add shrimp and peanuts, and cook just until shrimp turn spotty colored, 1 min. Transfer to bowl and set aside.

Add remaining oil, bell peppers, garlic, and ginger. Stir and cook on medium 3 minutes. Stir in the broth mixture and bring to boil.

Add shrimp and peanuts and simmer just until sauce thickens and shrimp are opaque, no more than 1 minute.

Serve over white rice.
Did you make this?
Leave a comment below and tag @chewoutloud on Instagram
Source: Chew Out Loud, adapted from The Best Simple Recipes Cookbook
Don't leave out this delicious Chinese Chicken Salad this summer… it's a tasty keeper!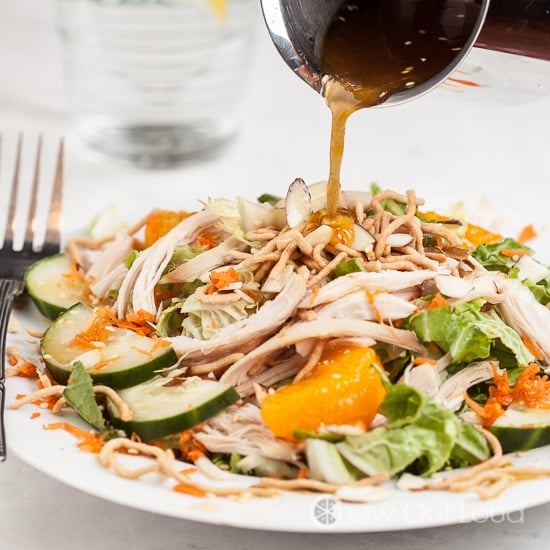 This Asian Orange Chicken is 100% flavorFULL and sure to make your peeps super happy… better than take-out.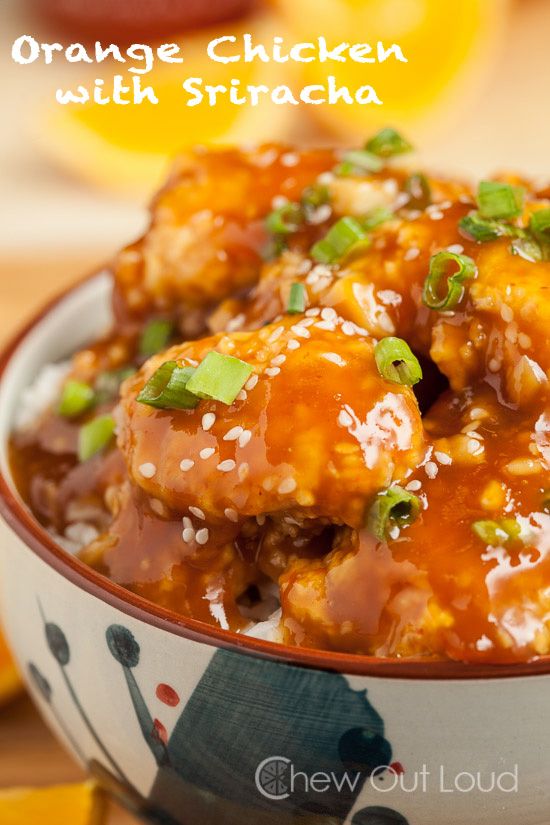 This Peanut Sesame Noodle dish is a must-try. Must. Try. Easy, cool, and fantastic summer dinner. You won't regret it.