Crispy Garlicky Croutons Recipe
Nothing beats the mouthwatering flavor of homemade croutons. If you've never made your own, try this easy recipe. You'll never want to buy them again.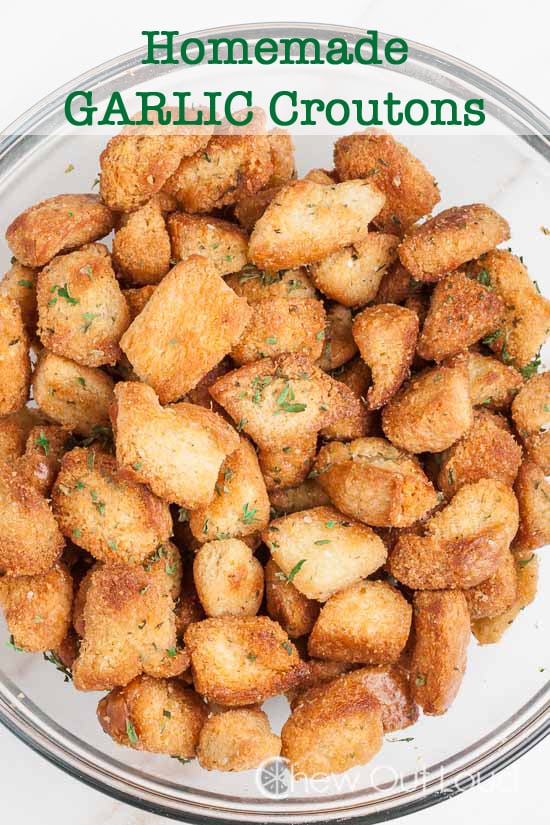 Yesterday I shared this scrumptious Creamy Caesar Salad recipe. Remember how luscious that eggless Caesar dressing was?
Store bought croutons just don't do a great Caesar salad justice.
In fact, store bought croutons are completely obsolete once you see how easy it is to make your own.
Homemade croutons are unparalleled in flavor, crunch, and simplicity…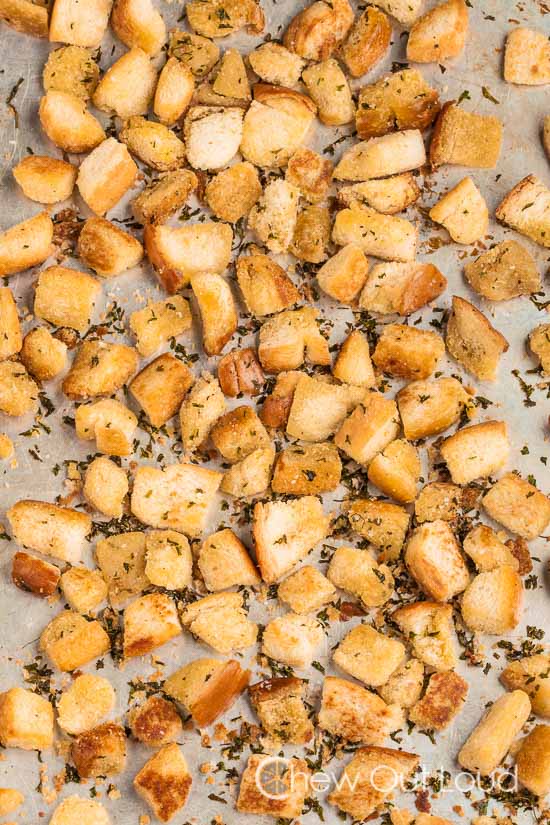 The fact that these homemade croutons are chock full of goodness, without any undesirable ingredients…it closes the deal.
This croutons recipe is sooo delicious, pretty much everyone in my house grabs them by the handful to "try" before tossing a couple more handfuls onto their crispy greens.
Your family and friends will be super wowed by your homemade croutons. And you won't need to tell them how easy it was.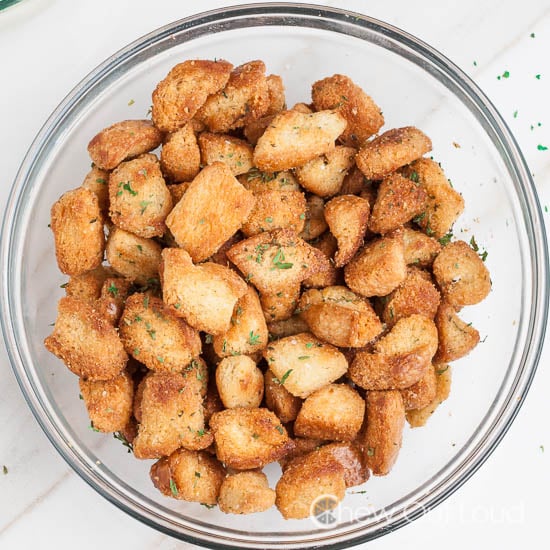 You can taste the difference immediately.
These crispy, garlicky croutons are not only terrifically crispy and full of flavor, they also keep beautifully in an airtight container at room temp.
I try to keep the pantry stocked with these croutons, but I tell ya, they magically disappear in a pinch every time.
Perfect for all your greens-topping, crunch-munching needs.
Enjoy!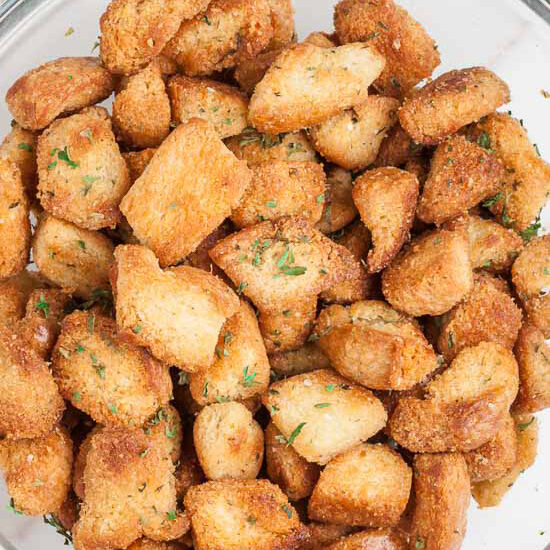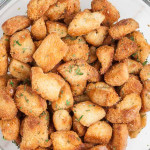 Crispy Garlicky Croutons Recipe
This is the perfect croutons recipe. Crispy, garlicky, and seasoned just the way you want it. No strange ingredients. These keep nicely in an airtight container at room temp.
Ingredients
⅓

cup

olive oil

4

cups

cubed French bread

,

at least a day old

3

cloves

garlic

,

minced

¼

cup

fresh parsley leaves

,

chopped

kosher salt and freshly ground black pepper
Instructions
Preheat oven to 400F, with rack on upper middle position. Line a large baking sheet with foil. Place cubed French bread on baking sheet in a single layer.

In a heavy skillet over medium heat, add oil and heat until it's hot. Add minced garlic and stir until lightly browned. Remove from heat and strain out the garlic, keeping just the oil.

Stir parsley, a sprinkle of kosher salt, and a few dashes of freshly ground black pepper into the hot oil. Stir to combine. Gently and slowly pour oil mixture onto the cubed bread on baking sheet, as evenly as possible. Toss gently until all the bread cubes are coated with oil mixture.

Rearrange bread cubes in a single layer and bake about 15 minutes, or until croutons are crispy and golden brown. Add more salt and pepper to taste, if needed.
Did you make this?
Leave a comment below and tag @chewoutloud on Instagram
Source: Chew Out Loud
Here's a salad or two that would love to be topped with above croutons!
The Best Creamy Caesar Salad. It's risky to call something the best, but in this case, you may agree. The dressing is amazing.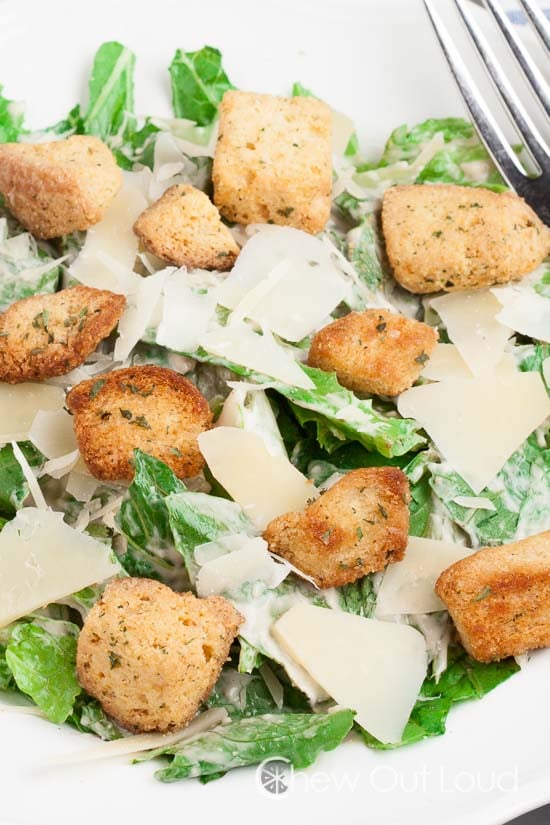 Honey Avocado Mango Salad. Light, delicious, and perfect for lunch!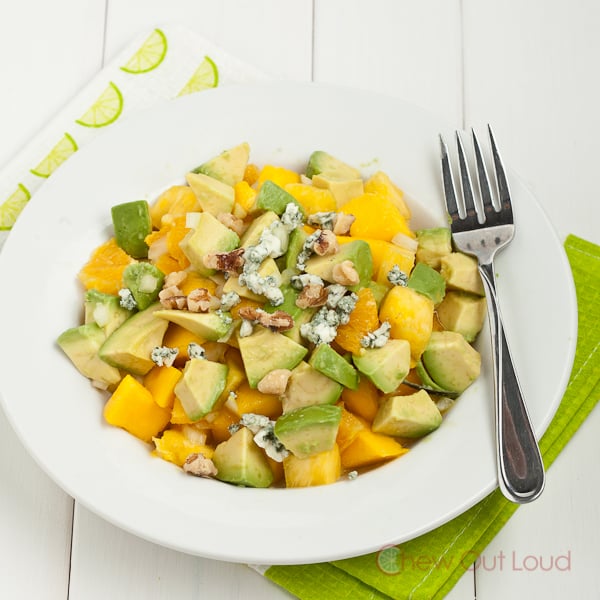 Ok, you might not pour croutons on this Mexican Taco Salad. But it's sooo good, it needs a spot here. This feeds a crowd and is crowd-pleasing.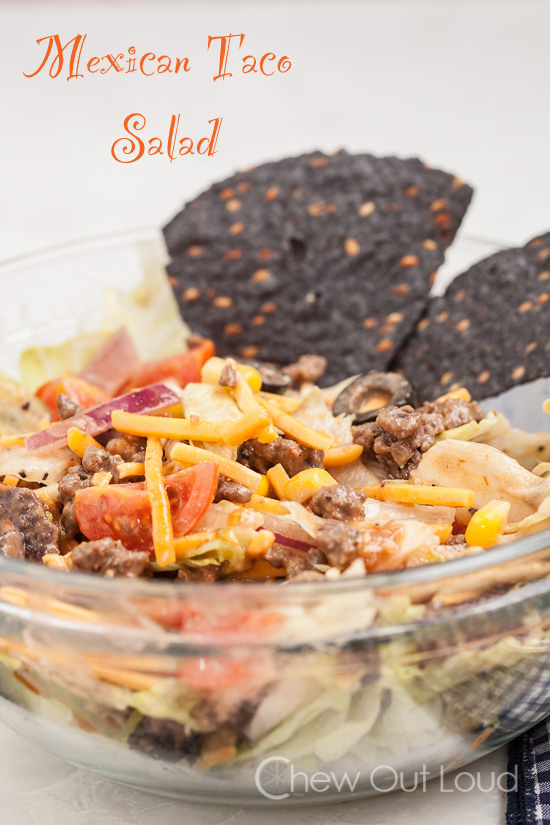 We'd love to have you follow us on Pinterest, where we pin the best finds!
Follow us on Facebook and Twitter for the newest recipes and giveaway prizes (enter our current $50 Target giveaway!!)
Hang with us on Instagram for behind-the-scenes shots of the food we make and lots of inspiration.