This Pear Cake is a simple and scrumptious way to make use of delicious pears. This pear cake is easy to make, loaded with whole grains, and refined-sugar free. Everyone adores this for breakfast, snack, or a healthyish dessert.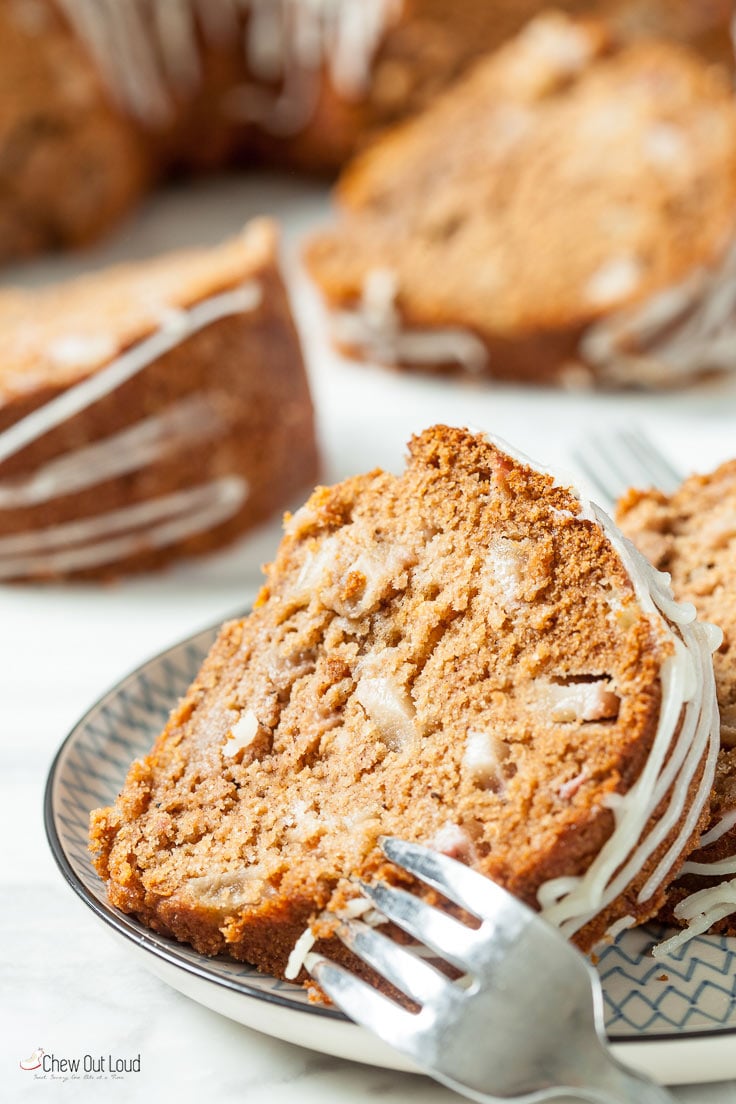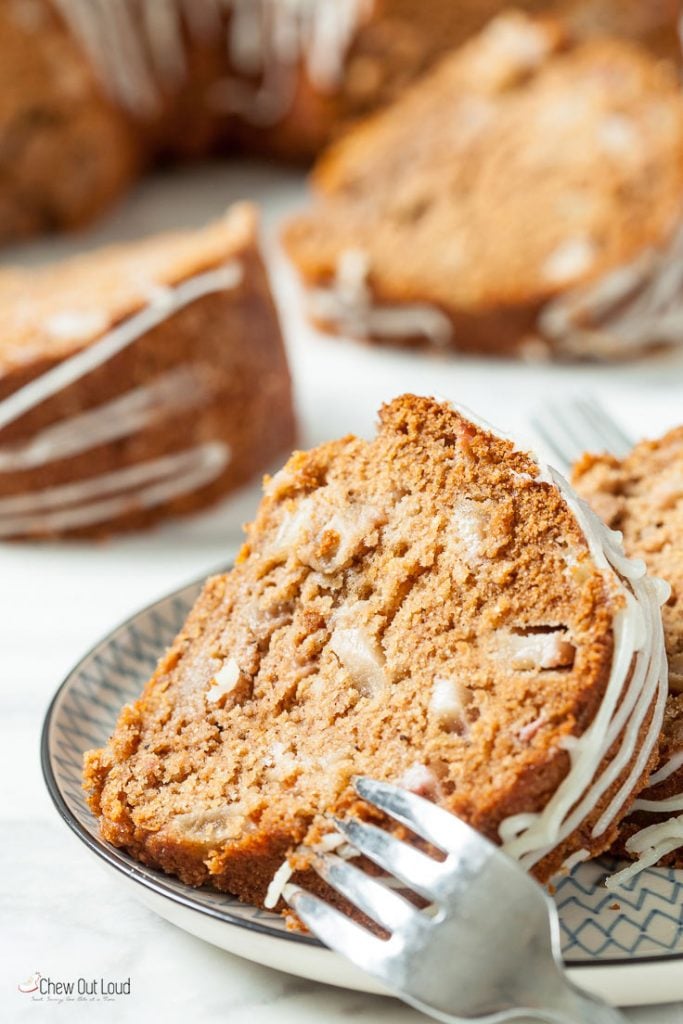 Before I massively rave over this Honey Pear Cake recipe, I have to brag a little bit about the cute honeycrisp apple tree I just bought.
I'm beyond excited about my new baby apple tree and cannot wait to watch it grow. I'm no gardener [my succulent died, no lie] but I'm blessed to have super geeky garden friends. They've assured me that we can expect to pluck some delicious honeycrisp apples off our tree in just one or two seasons. Of course, I've been kicking myself in the butt for not planting an apple tree years ago. In my defense, every year we kept thinking we were going to move. But hi, we're going on 10 years in the same place, so it's now or never.
Here's the deal: I love munching on fresh honeycrisp apples…but pears are my fave for baking. The humble pear is typically overlooked because there's something classically endearing about an easy one-bowl apple cake and amazing apple pie with flaky butter crust. There's definitely an important place for baked apple goodies.
However. If you haven't tried baking with pears, I encourage you not to wait a day longer. Pears bake up with a similar tender texture as apples do, but pears offer a wonderfully aromatic flavor that's unparalleled.
Over a decade ago, I started baking this moist Pear Bread. People kept asking for the recipe and they were all what? really? when they realized the bread was made with pears instead of apples. Thus started my pear cake crush.
Introducing this luscious Honey Pear Cake Recipe…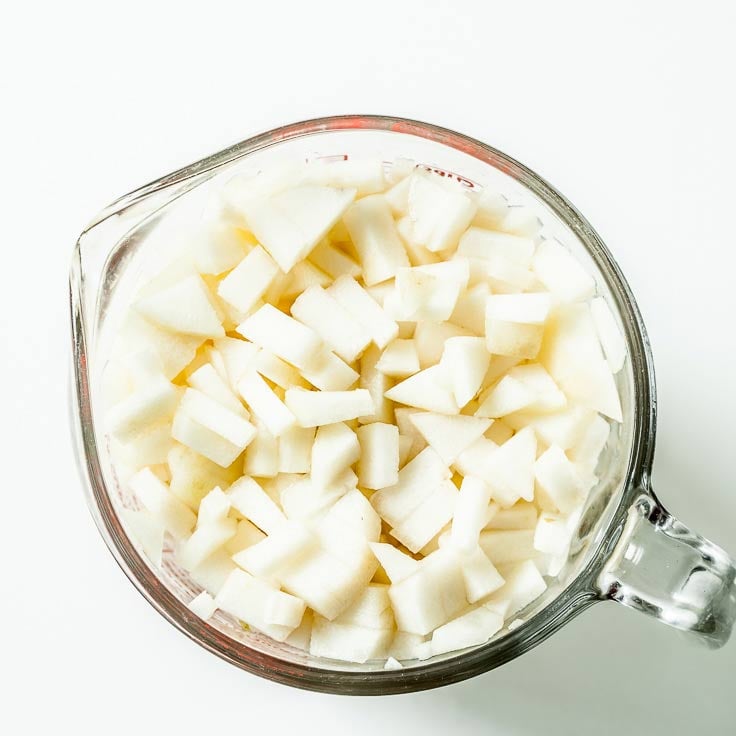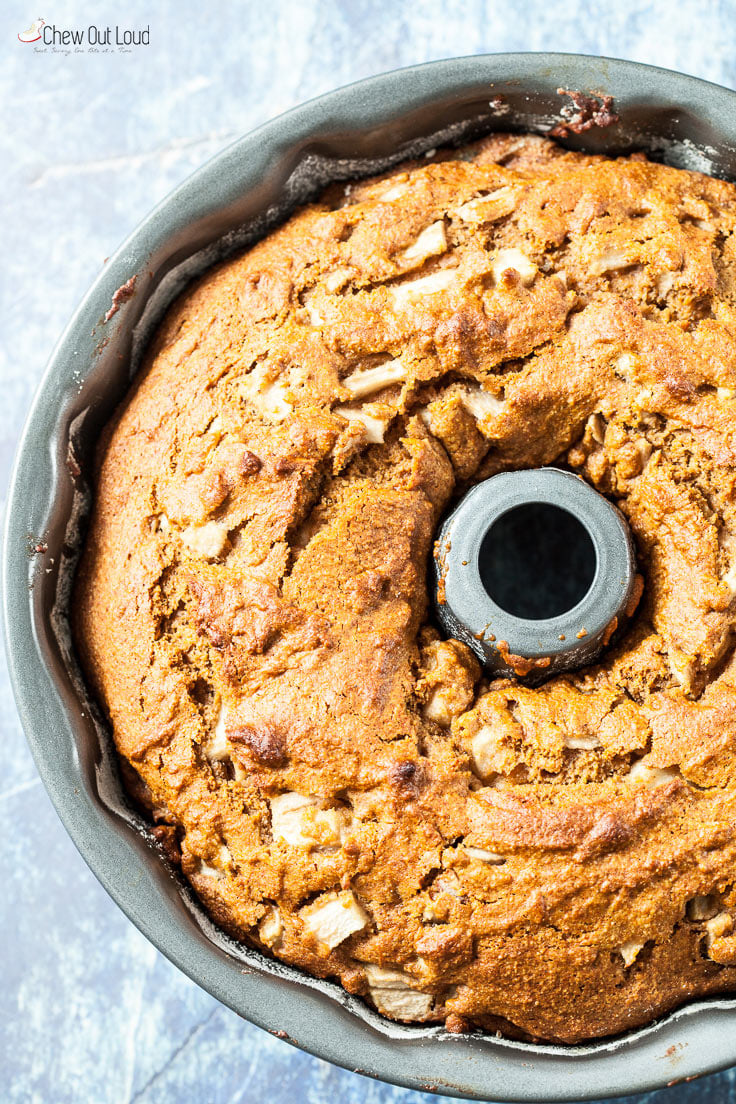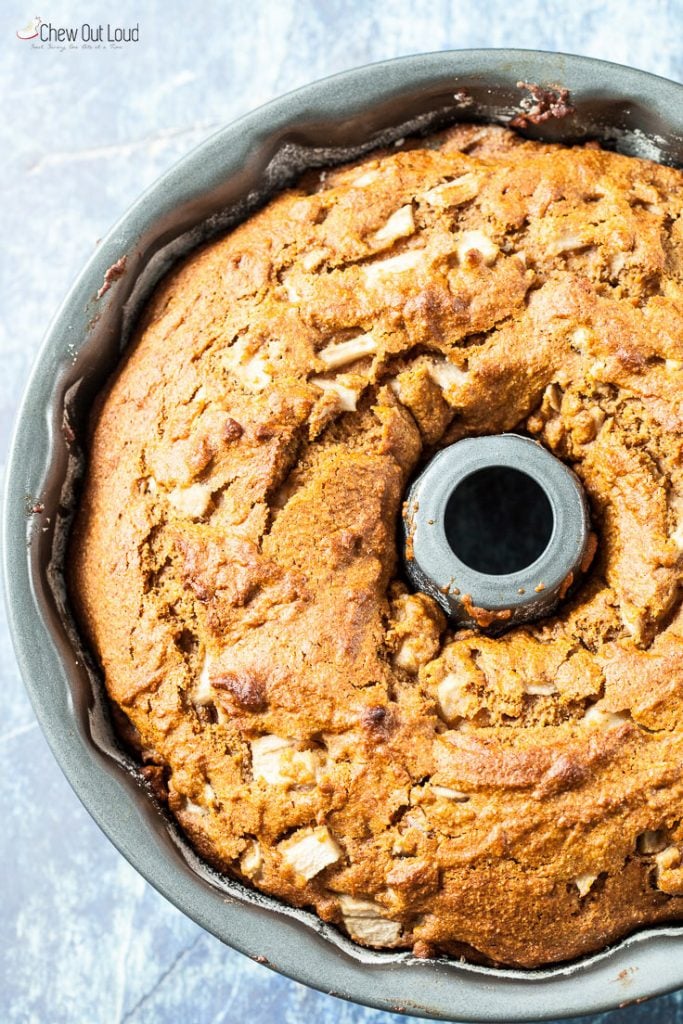 How to make a healthy pear cake:
It's incredibly simple to make a healthy pear cake recipe. You'll peel and dice the pears just as you would with apples. If you want to do this ahead of time, just sprinkle enough lemon juice to coat the pears so they retain their fresh color.
Use white whole wheat flour instead of white flour. White whole wheat is whole-grain goodness, but milder in taste than regular whole wheat. Replace any refined sugar with pure, raw honey. I have been loving the results of baking with honey these past few years. Honey and pears go hand in hand.
We also replace unhealthy fats with either coconut oil or olive oil. You can't taste the olive oil in cakes, and it provides a tender and moist crumb. I routinely alternate between either coconut or olive oil with great results.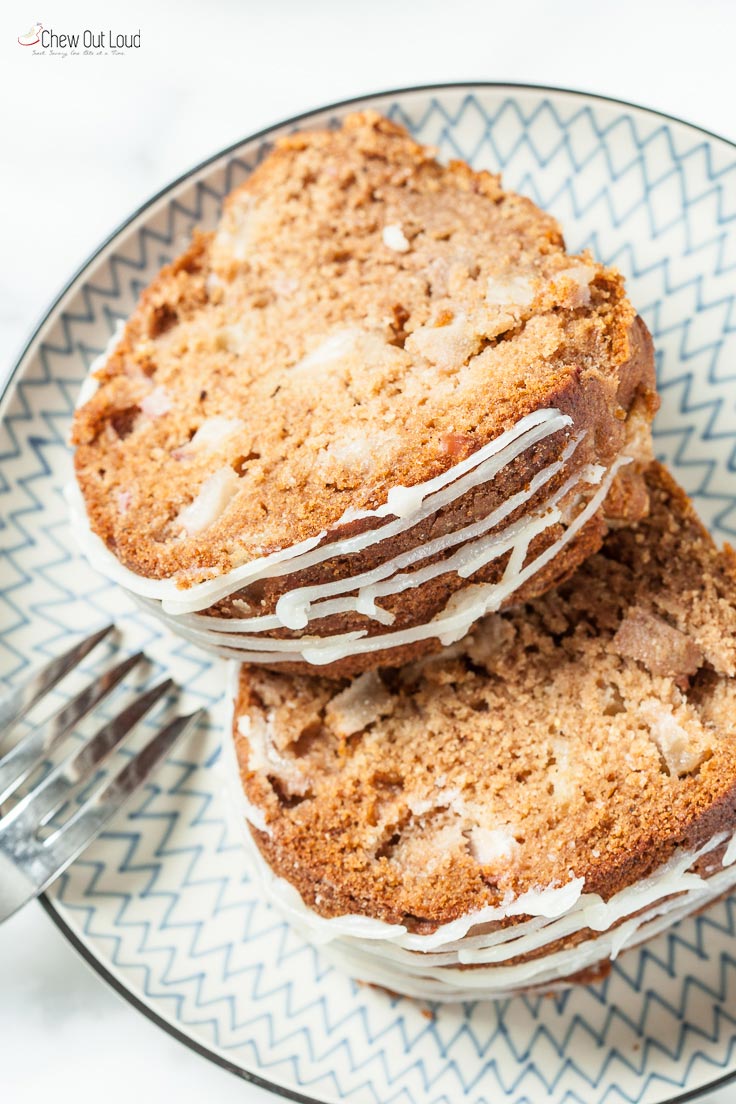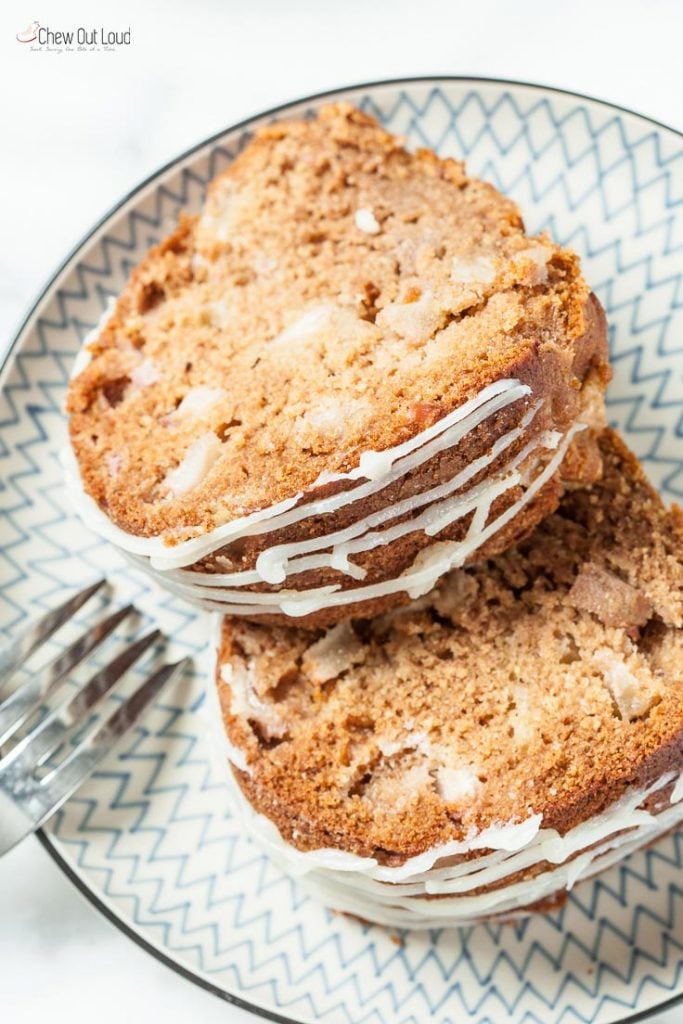 You'll adore this Honey Pear Cake because:
It's moist, tender, and luscious
It tastes amazing on its own; no icing needed unless you really want to 😉
There's no refined sugar
It's healthy enough for breakfast
It's yummy enough for dessert, especially if you top with a scoop of vanilla bean ice cream
Happy pearing.
We think you'll love this recipe also:
Print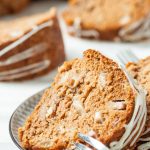 Honey Pear Cake Recipe (No Refined Sugar)
---
Description
This Pear Cake is a simple and scrumptious way to make use of delicious pears. This pear cake is easy to make, loaded with whole grains, and refined-sugar free. Everyone adores this for breakfast, snack, or a healthyish dessert.
---
4

large egg whites

1 cup

olive oil (I use extra virgin) plus extra for pan*

1 cup

pure honey

5 cups

freshly diced pears, peeled

3 cups

white whole wheat flour, plus extra for pan*

1/2 tsp

table salt

2 tsp

baking soda

2 tsp

ground cinnamon

1/2 tsp

ground ginger

1/4 tsp

ground nutmeg

1/4 tsp

ground cloves
Optional: Cream Cheese Frosting
---
Instructions
Preheat oven to 325F with rack on lower middle position. Generously grease a bundt pan, followed by a sprinkling of flour on bottom/sides of pan; tap out excess flour from pan and set aside.
In a medium bowl, beat egg whites until bubbly. Stir in the oil and honey until combined. Add pears, folding just enough to combine.
In a separate bowl, stir together the flour, salt, baking soda, cinnamon, ginger, nutmeg, and cloves. Fold flour mixture gently together with the egg mixture, just until incorporated (do not over-mix) Batter will be thick. Use rubber spatula to transfer batter into greased/floured bundt pan.
Bake 60-70 minutes or just until a toothpick inserted in center of cake comes out with a few tender crumbs attached. Let cool completely in pan on wire rack. Run thin knife around edges to loosen, if needed. Turn pan upside down on serving platter and give it a few firm pats to remove cake. Serve as is or frost as desired.
Notes
* If you can't find white whole wheat flour, you can sub with half wheat, half all purpose flours. Of course, you can use only all purpose flour, if desired.
* Coconut oil can be subbed for the olive oil
* I used this easy Cream Cheese Frosting to decorate, but this pear cake can easily stand on its own.
Category:

breakfast, dessert

Cuisine:

American
Kitchen Stuff We Love:
Get Peared Up: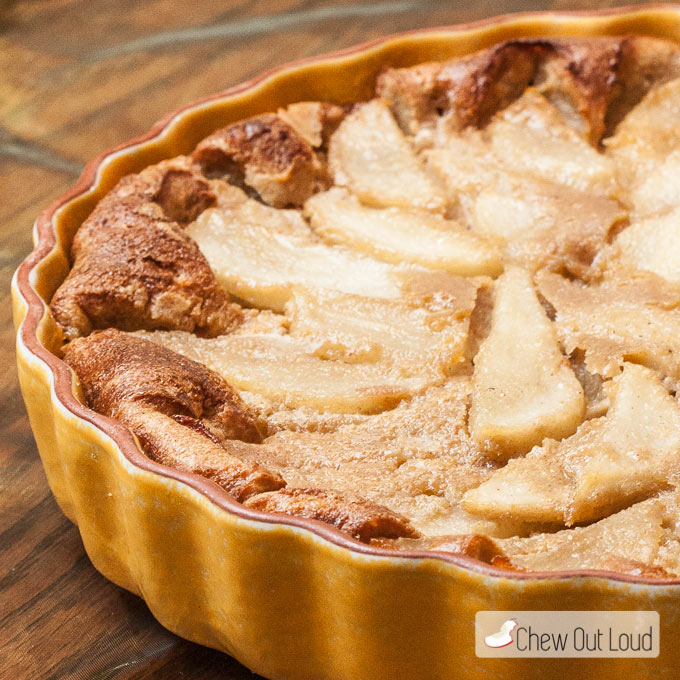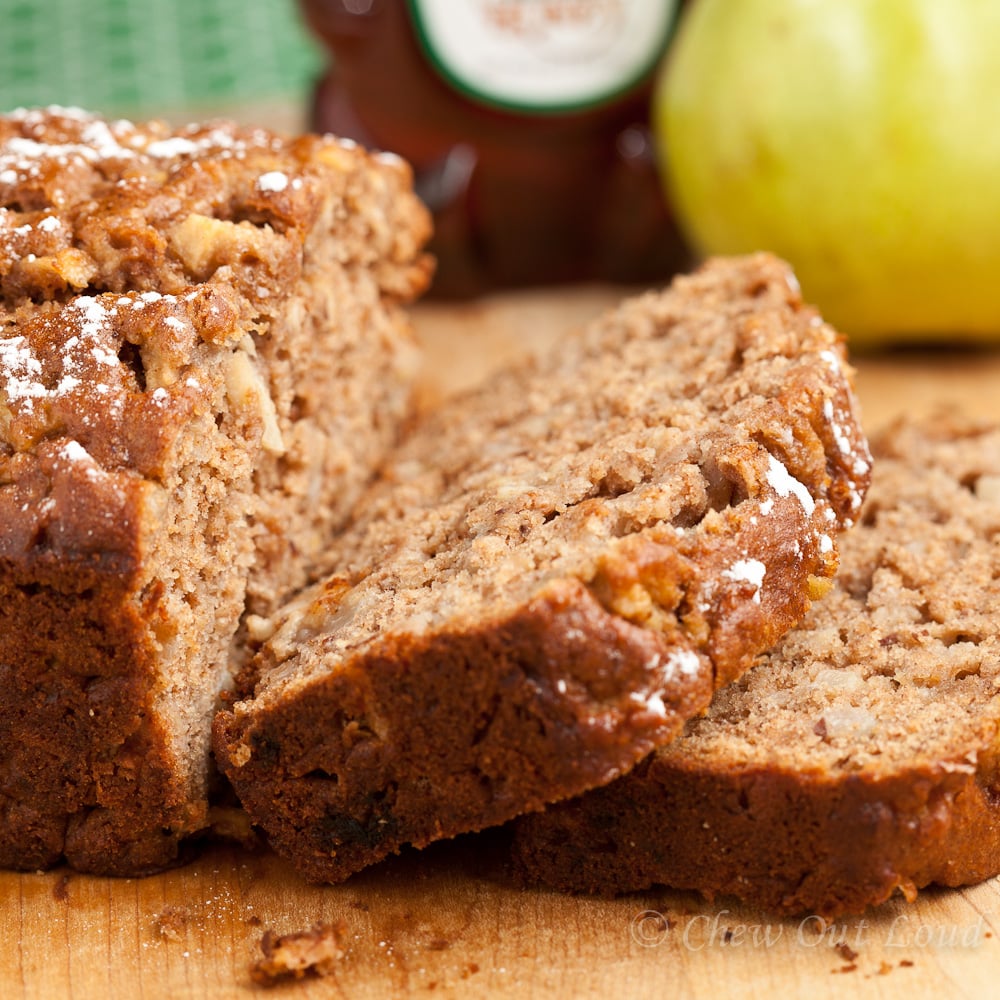 3. Easy Ginger Pear Sangria Recipe