Instant Pot Steel Cut Oatmeal takes only 4 minutes to pressure cook. Treat yourself to a hearty bowl of healthy and deliciously satisfying steel cut oats, without the fuss. Add your favorite toppings for the ultimate breakfast.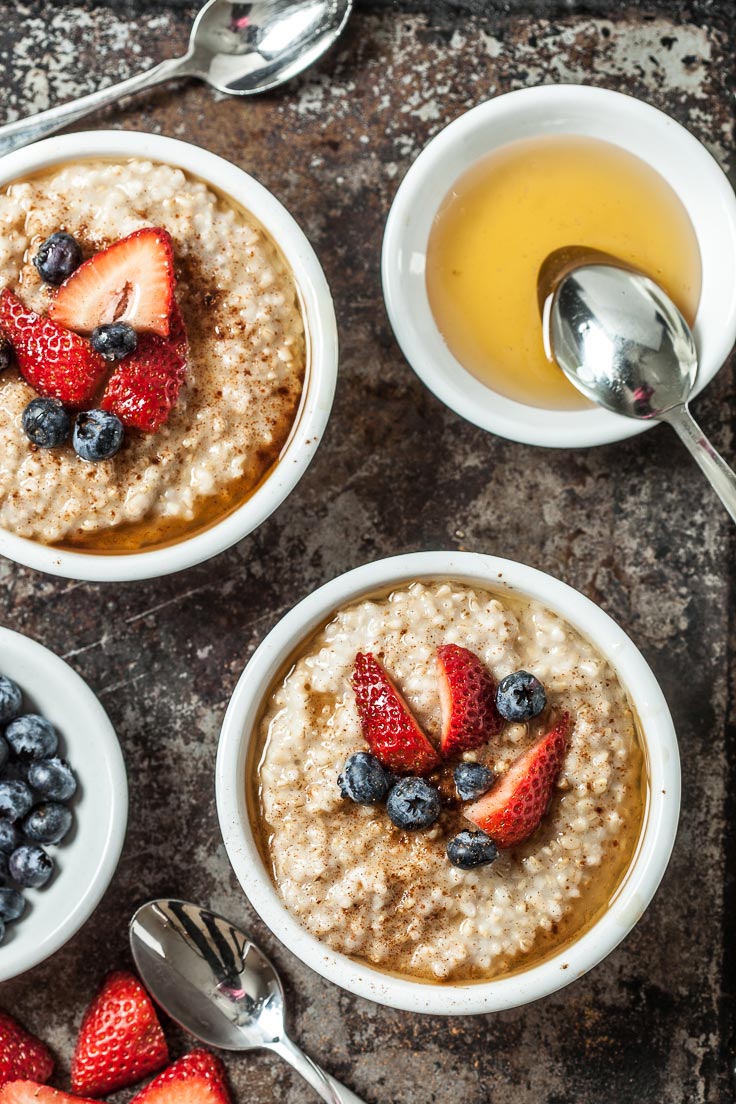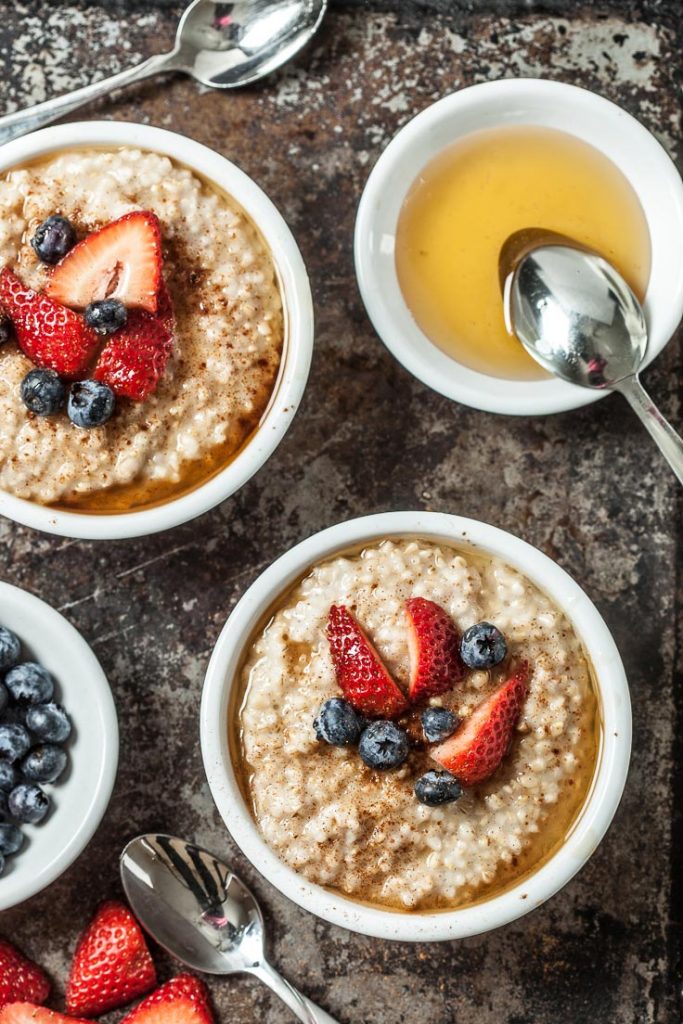 I'm just getting back into the groove of normal life, after a couple of exhausting yet exhilarating weeks in Europe.
I only say exhausting because the London marathon felt so much harder to me than my recent races, for whatever reason. Could be jet lag or too much traipsing all over England prior to race day. Or maybe I just forgot how much it literally hurts to race 26.2 miles. Who knows how one can possibly forget pain like that, but it's kinda like having babies. If we remembered, we'd never repeat it.
That said, I'm so not complaining about finally seeing London and Paris for the first time. It did not hurt to have Nutella crepes made fresh from no-nonsense street vendors. There's nothing painful about buttery, flaky, super-soft croissants made by French bakers first thing in the morning.
I did the cliché thing and fell in love with Paris. I even got all wanna-be and donned a Parisian floral scarf while carrying a baguette around.
I only missed 2 things from home: flip flops (apparently nobody in Paris shows their toes in spring) and my daily ritual of Instant Pot Steel Cut Oatmeal.
Despite the abundant pain au chocolat available at every corner, I occasionally longed for my morning hot bowl of hearty steel cut oatmeal topped with pure honey or maple syrup and juicy berries.
Ever since I discovered the fast and fail-proof schema of cooking steel cut oats in my Instant Pot, I've ditched all other methods to oatmeal.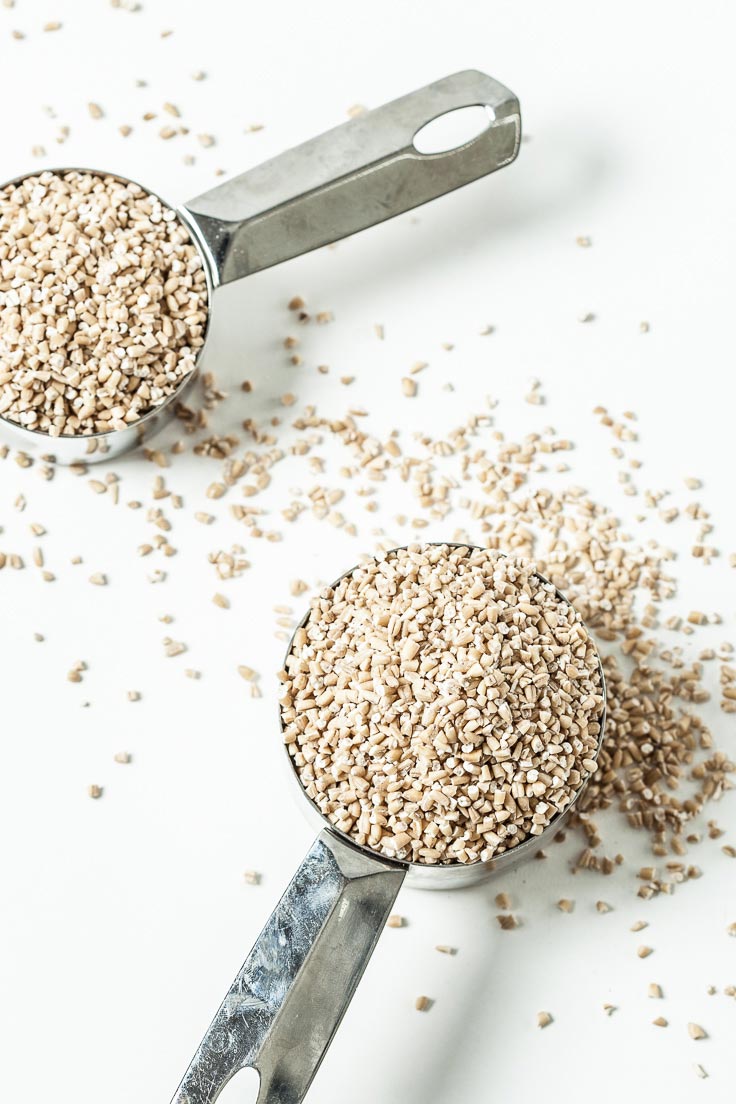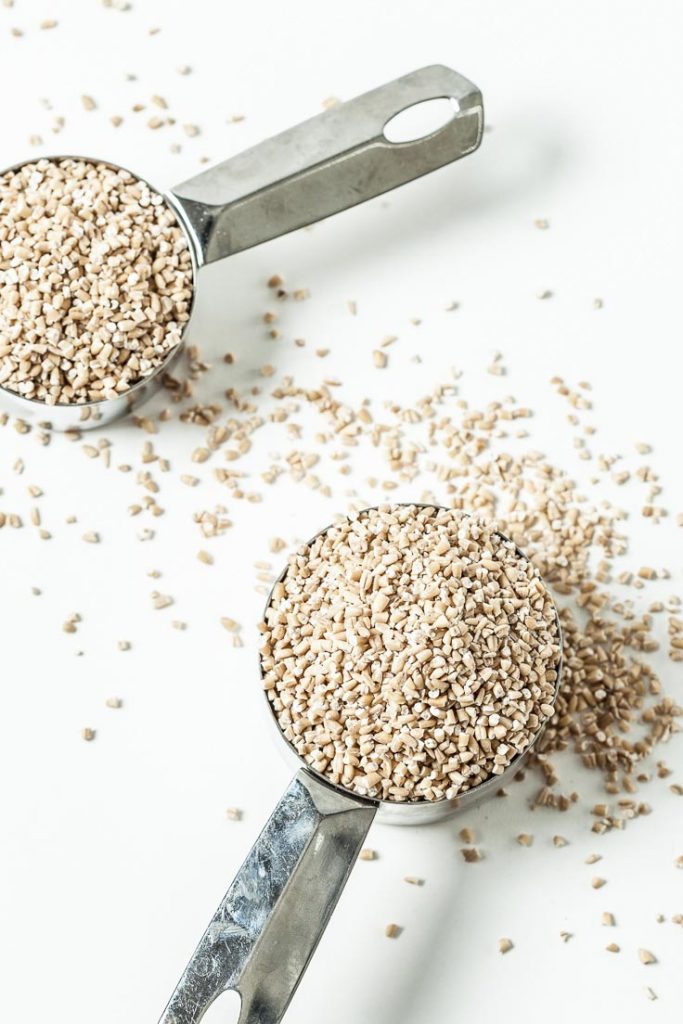 What Ingredients Are Needed for the Perfect Instant Pot Steel Cut Oatmeal?
It couldn't be easier. You only need 2 ingredients to get started:
steel cut oats (not the quick cooking kind)
water or milk (I prefer water, since milk can be added later if desired)
The trick to having perfectly cooked steel cut oatmeal is being sure you have the correct liquid to oats proportion. The 3:1 proportion is super easy to remember. You generally want 3 cups of liquid to 1 cup of steel cut oats when using your pressure cooker.
The below recipe includes vanilla extract, cinnamon, and a pinch of salt. Feel free to omit those if you want plain oatmeal as your starting point.
Once your oatmeal is cooked to perfection, you can take it from there – mix in any toppings you love. My personal favorites include raw honey, sometimes chopped apples, and always berries.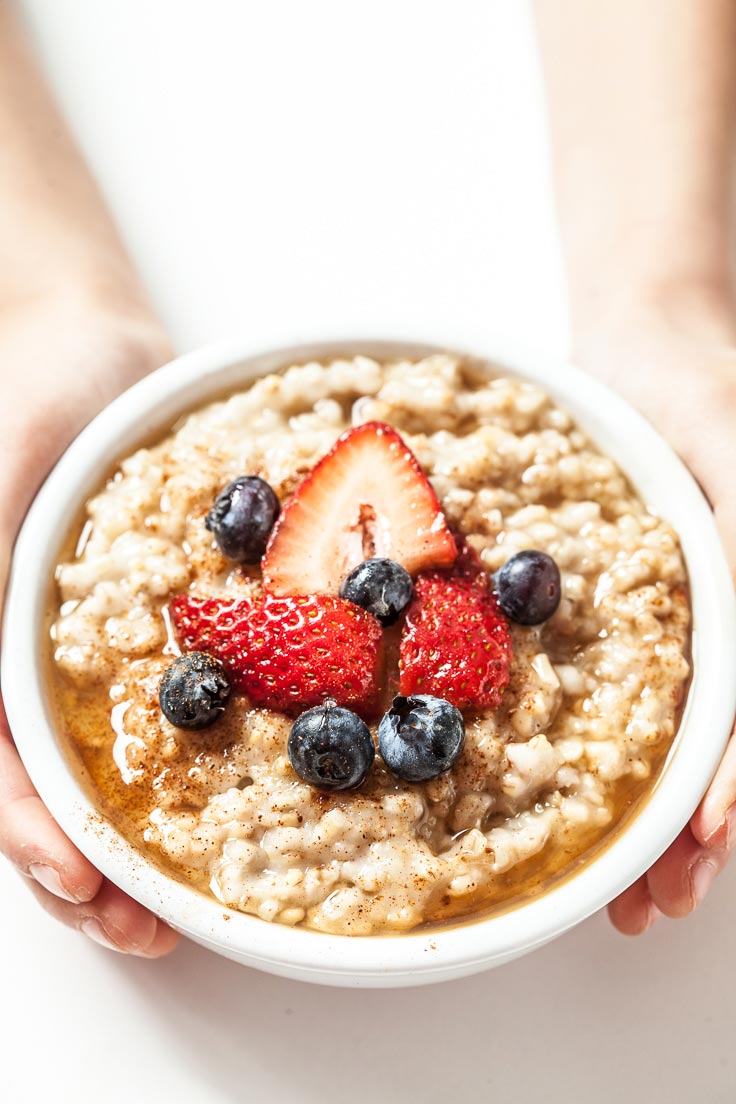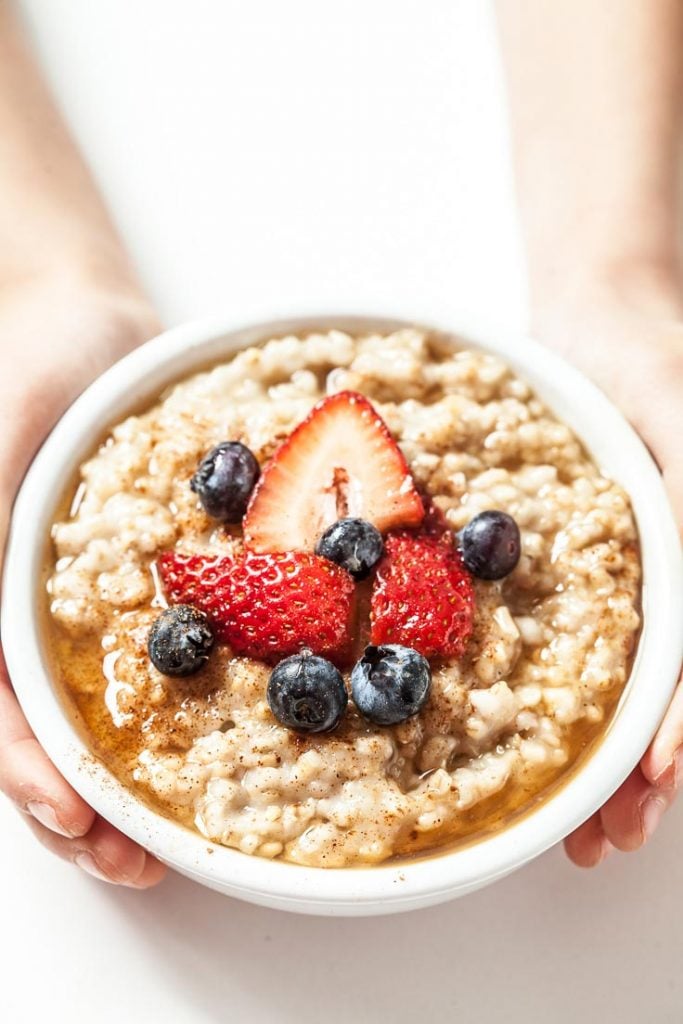 How can I adapt for slow cooker steel cut oats?
The slow cooker requires more liquid. You'll need 4 parts liquid to 1 part steel cut oats. Cook on Low setting for no longer than 6-7 hours.
If your slow cooker tends to run hot, you may need to cut the time down in order to prevent sticking/browning on the bottom of pot. It's even better if you're able to give it a quick stir during cooking. You can also stir in some milk once the oatmeal is done, to soften up the bottom and get your oatmeal to a creamy consistency.
You may also like this Cinnamon Baked Oatmeal:
Print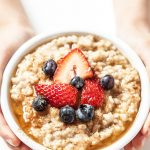 Instant Pot Steel Cut Oatmeal
Author:

Prep Time:

2 min

Cook Time:

4 min

Total Time:

6 minutes

Yield:

4 cups

1

x

Category:

Breakfast

Method:

Instant Pot

Cuisine:

American
---
Description
Instant Pot Steel Cut Oatmeal takes only 4 minutes to pressure cook. Treat yourself to a hearty bowl of healthy and deliciously satisfying steel cut oats, without the fuss. Add your favorite toppings for the ultimate breakfast.
---
Scale
Ingredients
3 cups water*
1 cup regular steel cut oats (not quick cooking)
pinch of salt

1 tsp vanilla extract
1 tsp ground cinnamon
---
Instructions
Add all ingredients into Instant Pot. Set to Pressure Cook high, for 4 minutes. Allow pressure cooker to do its own natural release after cook time. Do not move lid or try to release pressure yourself, as the oats need the natural release time to cook properly. You don't have to remove lid immediately once natural pressure is done; if desired, you can leave the finished oatmeal alone for an hour or so.
Carefully remove the lid and stir. Add some milk of your choice, if desired, to your preferred consistency and stir well.
Serve warm steel cut oatmeal with your choice of honey, maple syrup, fruit, or nuts.
---
Notes
*You can use half water and half milk of your choice, if desired. However, we've found that simply mixing in the milk after the oatmeal is finished works even better.
Note: I've made big batches of steel cut oatmeal to last several days. Leftover oatmeal can keep well covered airtight in fridge for up to 3 days. When ready to re-heat, be prepared to stir in extra water/milk, as the leftover oatmeal will likely have thickened up.
Keywords: Instant Pot Steel Cut Oatmeal
Kitchen Stuff We Love:
More Oats, Please:
3-Ingredient Overnight Oats Recipe (No-Cook)

2. Baked Blueberry Oatmeal (GF)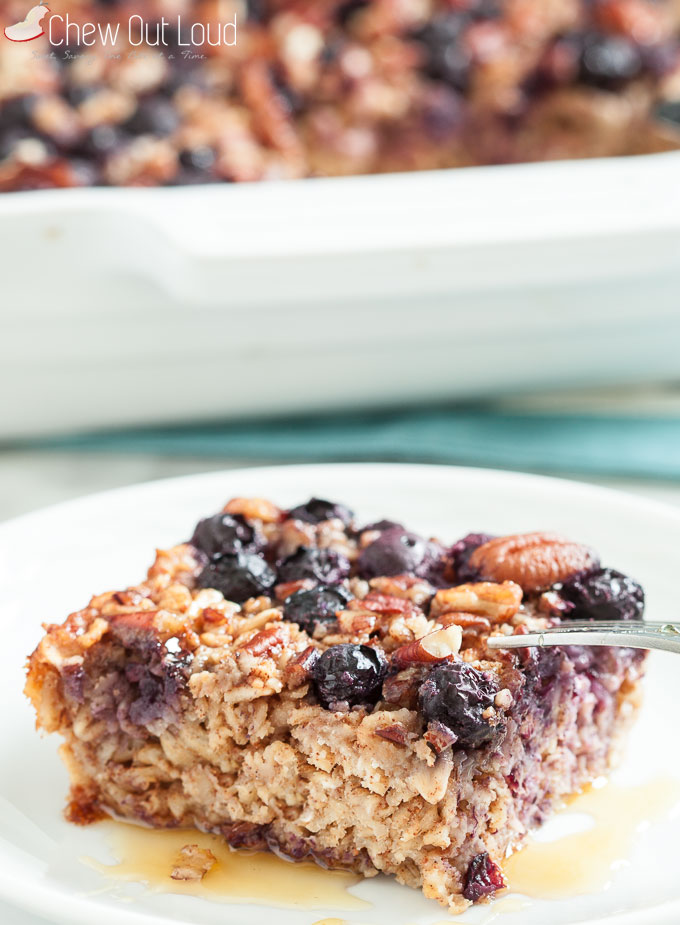 3. Chewy Apple Oatmeal Bars (Gluten-free, Dairy-free, Refined sugar-free)