Molten Chocolate Pudding Cake
By Amy Dong
Published Feb. 27, 2015
Updated Aug. 17, 2022
This one is for all the proud chocoholics in the world. Simply divine. This Molten Chocolate Pudding Cake is better than anything you can get from a restaurant…dreamy good.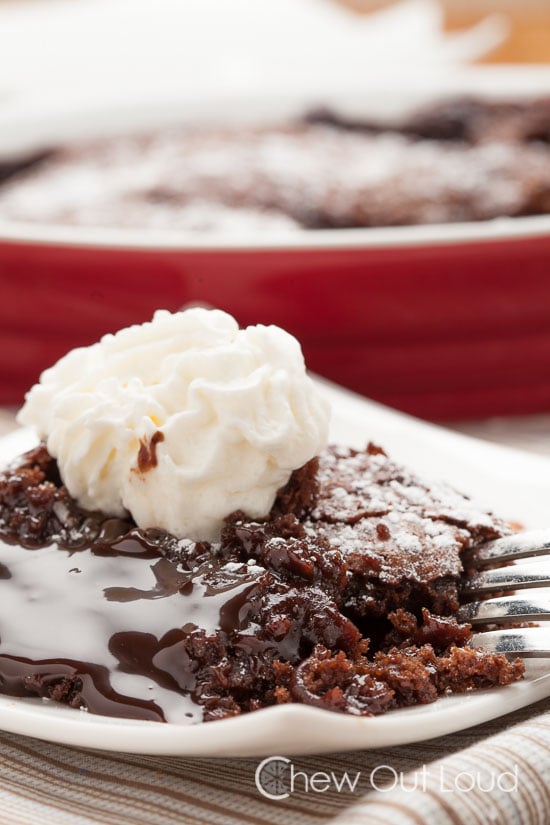 We've been ballooned.
There's this incredibly talented balloon guy at church.
This isn't quite coming out the way I planned in my head.
Restart. Hubby and I have had the privilege of taking this game-changing parenting class based on Love and Logic, which I hadn't heard of until now, despite my ginormous collection parenting books. (Yeah, did y'all know this parenting thing somehow didn't come with its own manual?)
While we're sipping coffee and learning how not to engage in power struggles with people half our size, The Littles are partying it up…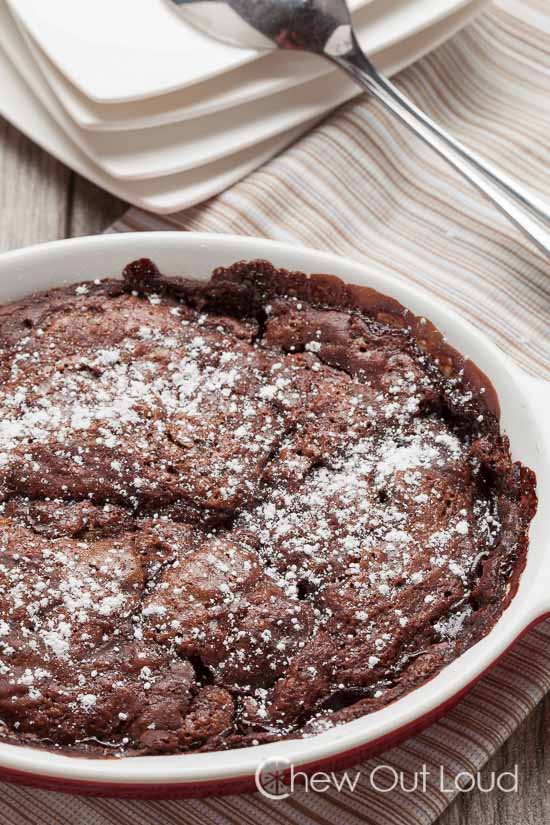 While we commiserate with other parents about sibling rivalry, our boys get to hang out with friends, eat snacks, and have their own totally skilled balloon artist.
Never mind that said balloon artist might be fifteen. He can create anything and everything out of balloons. It's way beyond doggies and kitties.
One of my guys requested a batch of blueberries (?!)… perfect little balloon blueberries he got, with stem dimples and all.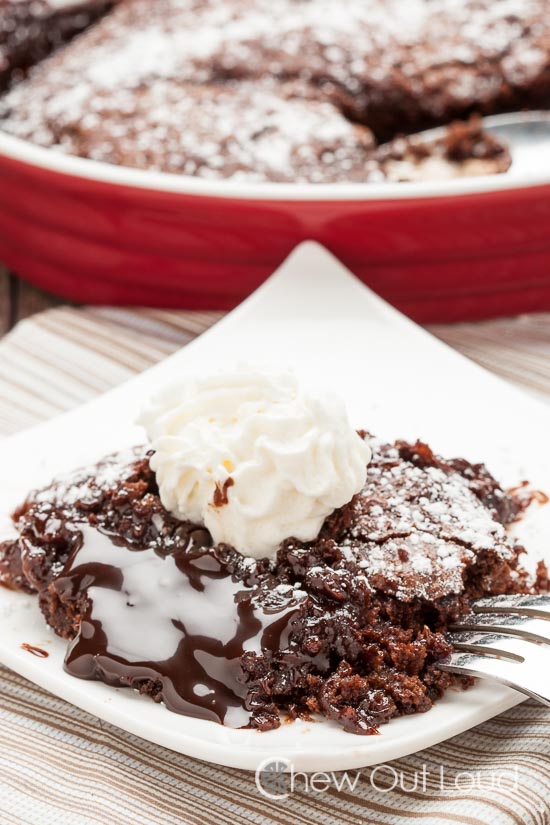 So we're housing all sorts of balloon thingymagigs in our home and car. Of course, there are balloon swords galore and plenty of "fun."
I'm like, please stop battling with those things. Mama said knock you out? No, I'm not the one that said that. Please knock nobody out.
Unless we're talking chocolate. Then and only then…'cause this is a knockout pudding cake.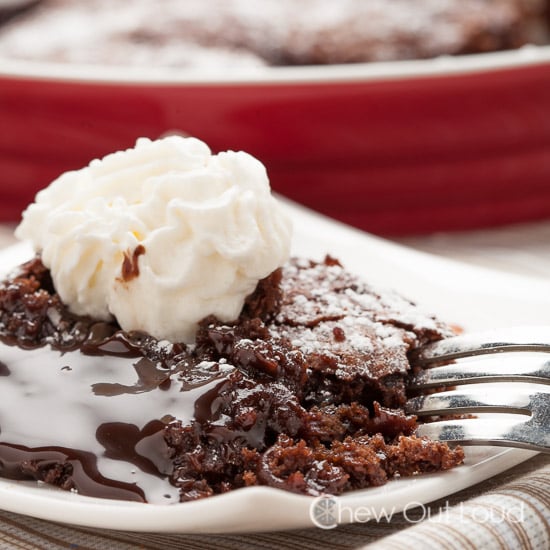 I don't think I've ever made anything this easy and decadent, from scratch. We're not talking cheaty pudding mix, Friends…
We're talking super easy, totally homemade hot and fudgy chocolate pudding cake with a molten lava center.
If you're a chocoholic like me and need to fill your chocolate quota, you came to the place. Get ready for thick, fudgy, ooey gooey chocolate paradise.
Did you make this?
Please give us a rating and comment below. We love hearing from you!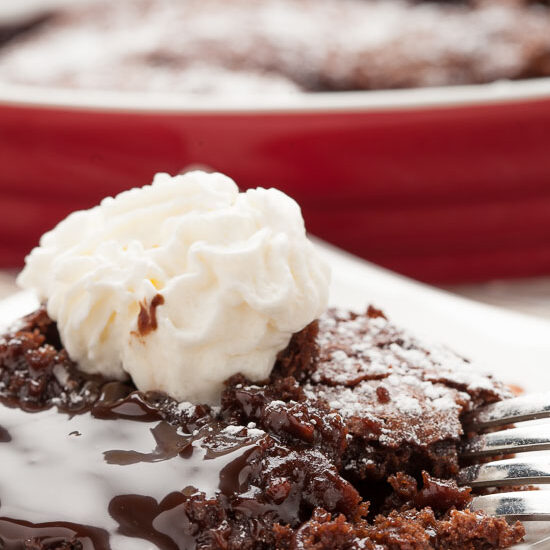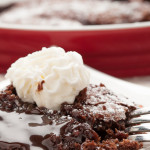 Molten Chocolate Pudding Cake
This Molten Chocolate Pudding Cake is a chocoholic's dream come true. It's fudgy, hot, ooey, gooey, and simply divine. It's so easy to make from scratch, nothing artificial. Just deliciousness.
Instructions
Preheat oven to 350F with rack on middle position.

In a bowl, combine 1/2 cup granulated sugar, flour, 1/4 cup cocoa, baking powder, and salt. Whisk to combine. Stir in milk, butter, and vanilla. Beat until smooth. Pour batter into ungreased 8 or 9 inch square baking pan.

In a bowl, stir together the remaining 1/4 cup granulated sugar, brown sugar, and remaining 1/4 cup cocoa. Sprinkle mixture even over the batter in pan. Pour the hot coffee over the top; do NOT stir.

Bake 35-40 minutes or until center is almost set. The top should have formed a nice top crust. However, a toothpick inserted in center should reveal a molten center. Remove from oven, let sit for 15 minutes, and serve warm. Serve with whipped cream or ice cream. Leftovers can be covered and reheated in microwave.
Nutrition (per serving)
Calories:
274
kcal
|
Carbohydrates:
48
g
|
Protein:
3
g
|
Fat:
9
g
|
Saturated Fat:
6
g
|
Polyunsaturated Fat:
0.4
g
|
Monounsaturated Fat:
2
g
|
Trans Fat:
0.3
g
|
Cholesterol:
22
mg
|
Sodium:
252
mg
|
Potassium:
162
mg
|
Fiber:
2
g
|
Sugar:
33
g
|
Vitamin A:
261
IU
|
Calcium:
102
mg
|
Iron:
2
mg
Source: Chew Out Loud, adapted from Hershey's Kitchens
Here are a few crazy amazing chocolate treats for you:
Chocolate Cognac Bundt Cake. All the flair and complexity in a simple bundt.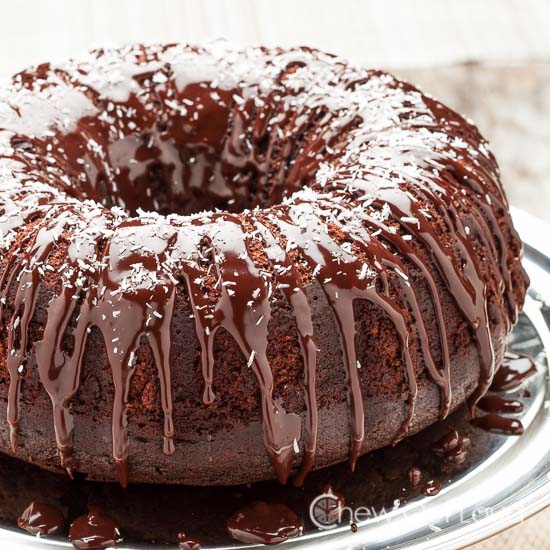 Easy Chocolate Kahlua Cake. One of my favorite tricks to pull out in chocolate emergencies.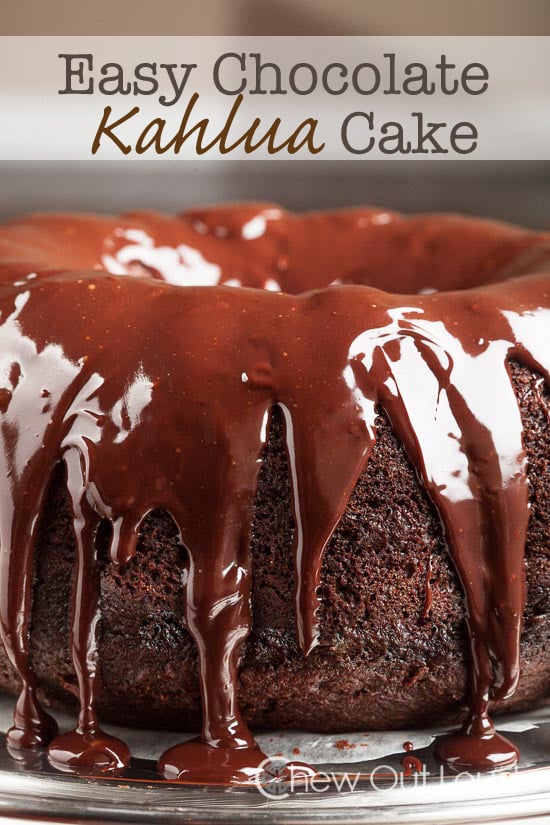 Chocolate Mocha Cream Pie. If you make this, you will never forget it. It's THAT good.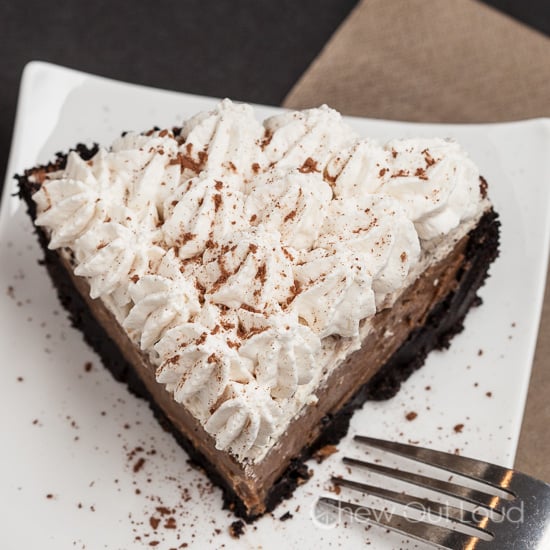 Triple Chocolate Mousse Cake. I don't like mousse anything, but this cake is a game changer. Make this for the next birthday gal/guy. You won't be sorry.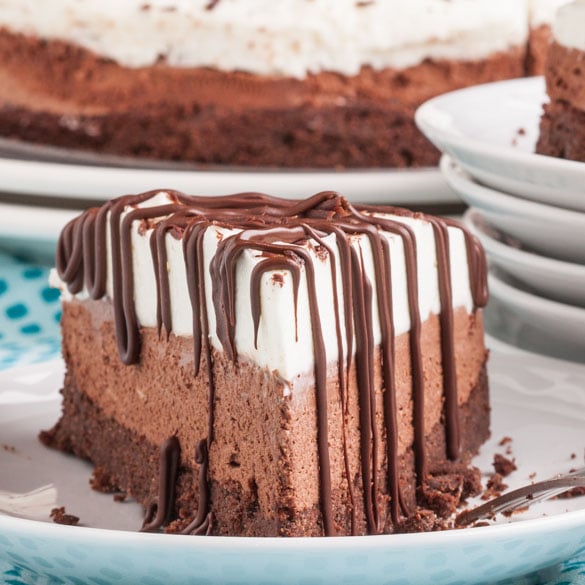 Like us on Facebook! Come join me there for the latest recipes and cooking tips to make your weeknights easier. Plus, get giveaway news! Here's our most current giveaway.