Chocolate Zucchini Cupcakes with Ganache Frosting
These Chocolate Zucchini Cupcakes are super moist, fluffy, and richly chocolatey. The velvety ganache frosting is heavenly, while zucchini lends moisture and some veggie power!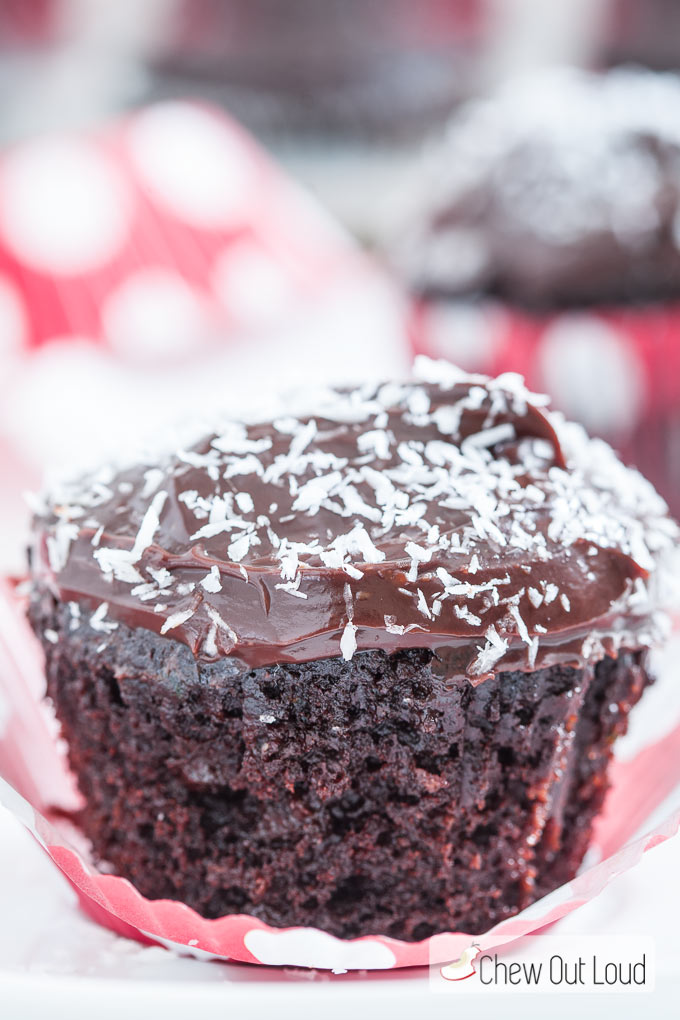 Just this week some mama girlfriends and I got together over coffee and did a rare thing.
Obvi, we're not talking 'bout the coffee here. Because yeah, I only need coffee on days ending with "y."
No, the rare part about our mom-girl time was our topic of convo.
The topic? Creativity. You know. That thing nobody has time for in our Busy as Beavers culture…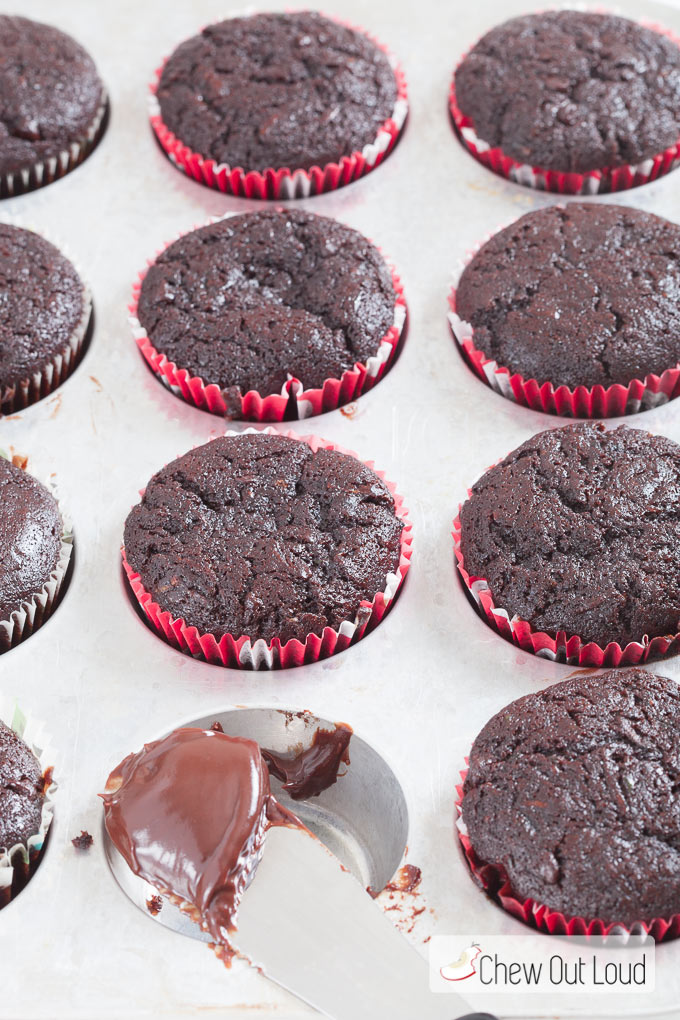 Our culture where being hyper busy – or at least appearing to be – is highly esteemed. Where one might suffer raised eyebrows if they don't work through lunch or stay past 5pm.
Which reminds me, I just met a gal who is new here from Italy, and her fam was shocked that people don't sit down together for lunch break.
Which then reminded me of my own teaching days, where my breaks consisted of being strapped to the Medela, grading papers, checking email, all while stuffing leftover Halloween candy in my mouth and calling it lunch.
So, Creativity. The pursuit of something energy-giving, relaxing, and dare we say it…fun?!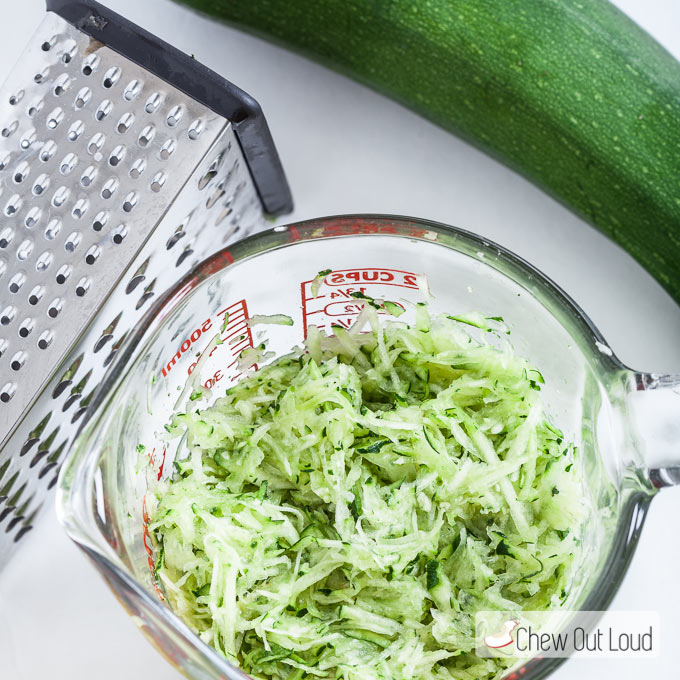 At first glance, I was like, ummm…I am no Martha. I don't sew, quilt, paint, sculpt, whatevs. I admire all y'all who do. But the one time I tried to knit a scarf, it ended up being a skinny sash. And my piano skills have plummeted from Chopin to Chopsticks. Moving on.
But then. If creativity is something that simply allows us to decompress, refill, and reboot…that I can do. Even with 3 fireball boys and a bulldog underfoot.
Outdoor running is my creative. Especially when it involves lake trails in autumn.
Baking and cooking are my creatives. Nothing fancy shmancy at all.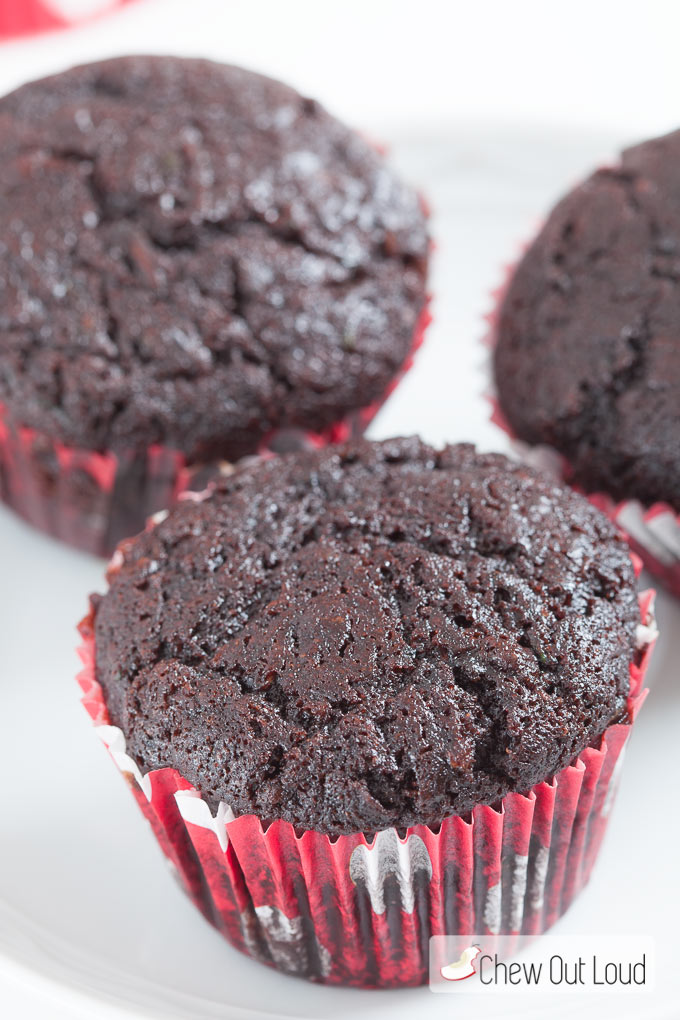 I know Orange-Infused Chocolate Ganache sounds a teeny shmancy.
But I promise that in my world, it's a very lazy fancy.
This luscious ganache frosting has only 3 ingredients. That's how lazy. But oh-sooooo-good.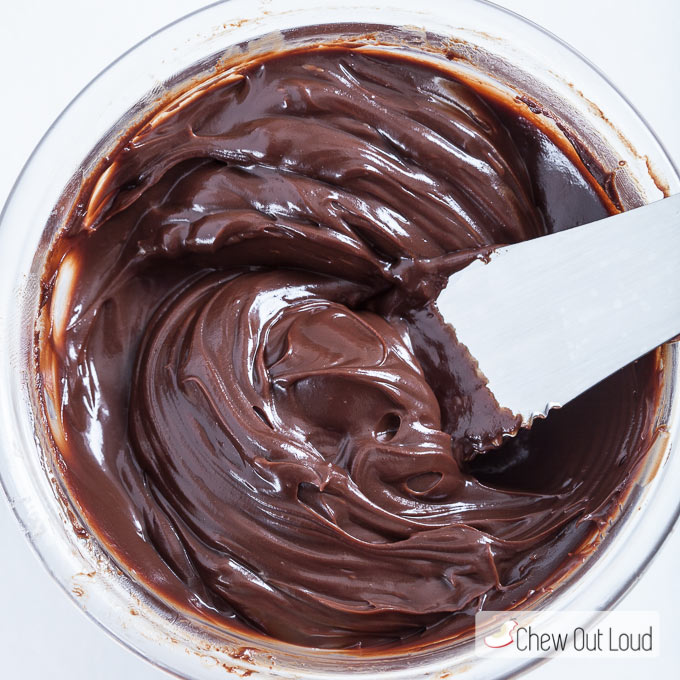 And these Chocolate Zucchini Cupcakes don't take much to pull off, either. Besides a bit of elbow grease in shredding the zucchini if you do it old school like me.
The zucchini lends a fantastic moistness to the chocolatey cupcakes, without letting anyone in on the secret.
Nobody even guessed there were greens in their chocolate.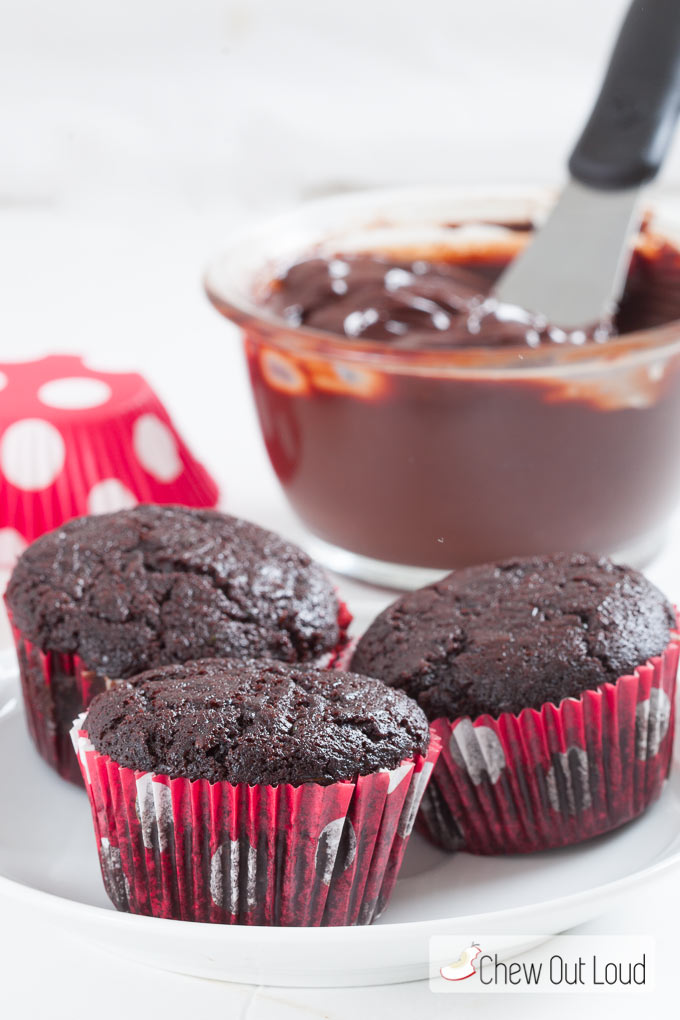 I simply sprinkled shredded coconut on top for looks. Because I'm lazy like that.
Shredded coconut sprinkled over the ganache looks pretty, gives fun texture, adds goodness, and requires very little effort. Just my style.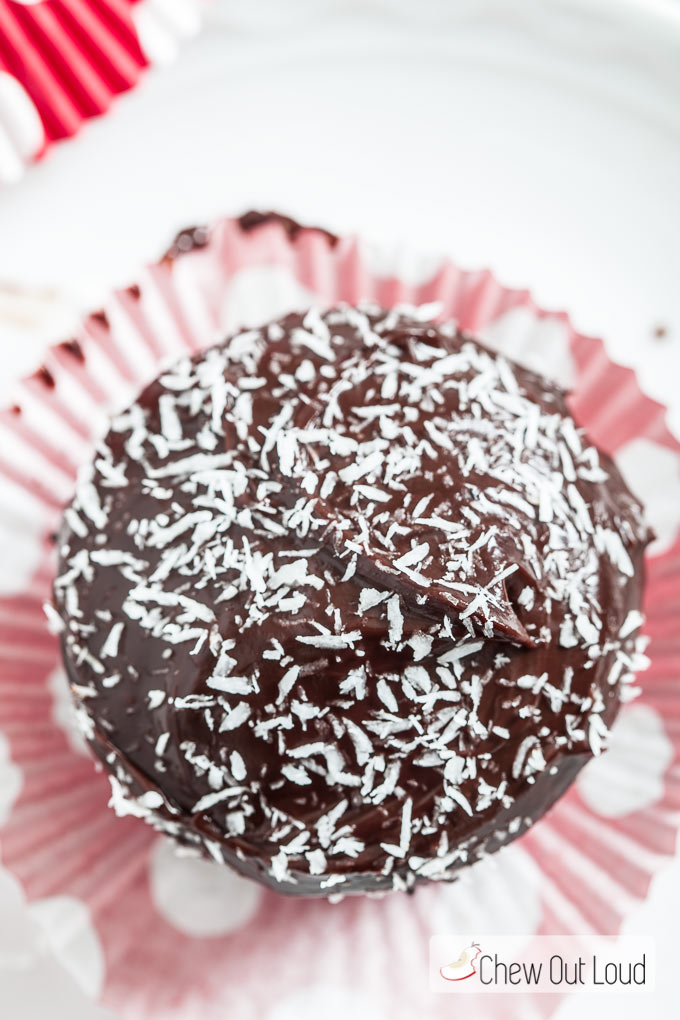 These Chocolate Zucchini Cupcakes are moist, tender, fluffy, and sink-your-teeth-in delicious. The cupcakes themselves are not overly sweet (just right!) and are a great canvas for any frosting of your dreams.
The deep chocolate flavor will make big chocoholics smile big smiles.
And nobody will guess that veggies were snuck in. But if you want to brag on your zucchini, go right ahead.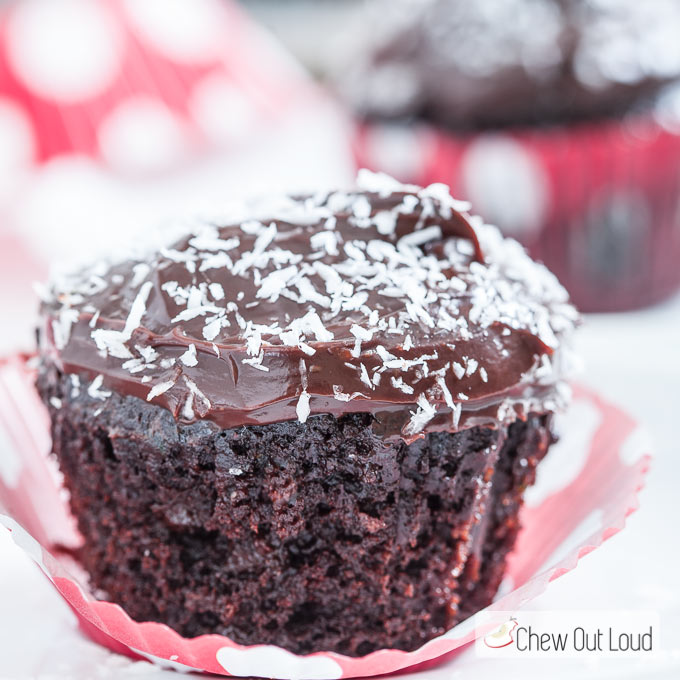 Here's to carving moments to pursue a little bit of creative, whatever that may be.
Enjoy.
Did you make this?
Please give us a rating and comment below. We love hearing from you!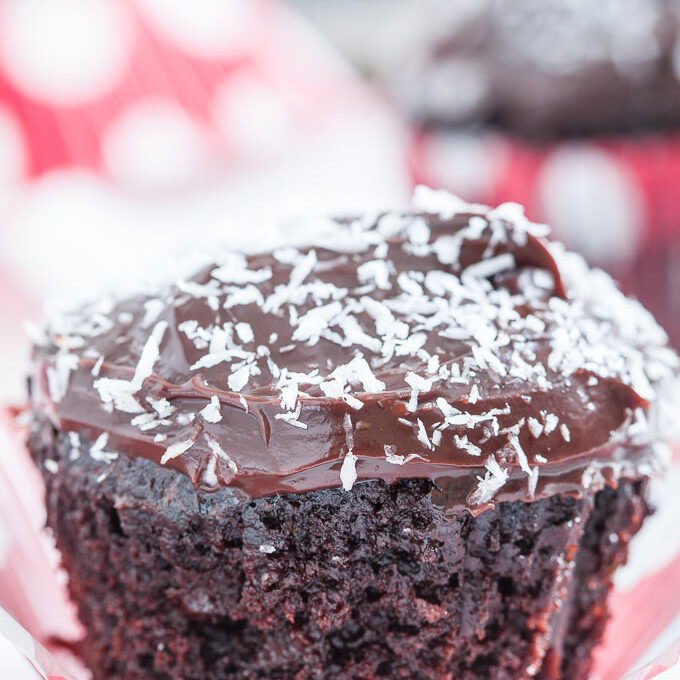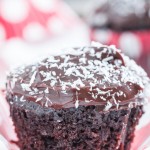 Chocolate Zucchini Cupcakes with Ganache Frosting
These Chocolate Zucchini Cupcakes are super moist, fluffy, and richly chocolatey. The velvety ganache frosting is heavenly, while zucchini lends moisture and some veggie power!
Ingredients
Orange-Ganache Frosting:
4 ½

oz

semi sweet chocolate morsels

½

cup

heavy cream

2

tsp

orange extract

Optional: shredded coconut

,

sweetened or unsweetened for garnish
Instructions
Preheat oven to 350F, with rack on lower middle position. Line or grease a standard muffin pan. Set aside.

In a bowl, whisk together the flour, sugar, cocoa powder, coffee granules, baking soda, baking powder, and salt. Whisk to combine well.

In a separate bowl, lightly beat the eggs. Add oil, zucchini, and mini chocolate chips. Stir to combine well.

Using a rubber spatula, gently fold together the flour mixture with the egg mixture. Fold gently just until no more dry streaks of flour remain; do not overmix. Bake 20-30 minutes or until a toothpick inserted in the center comes out with a few tender crumbs attached (be sure to test in a cake-only spot; cracked spots tend to be misleading, since melted chocolate chips sit in those cracks.) Cool cupcakes completely.

Meanwhile, make the Ganache: In a heavy saucepan, add chocolate morsels and heavy cream. Constantly stir on low heat until smooth and melted. Add orange extract and stir until combined. Remove from heat and let cool enough for ganache to thicken to a frost-able consistency. Frost as desired and sprinkle with shredded coconut.
Nutrition (per serving)
Calories:
447
kcal
|
Carbohydrates:
47
g
|
Protein:
5
g
|
Fat:
28
g
|
Saturated Fat:
10
g
|
Polyunsaturated Fat:
4
g
|
Monounsaturated Fat:
12
g
|
Trans Fat:
0.1
g
|
Cholesterol:
44
mg
|
Sodium:
177
mg
|
Potassium:
286
mg
|
Fiber:
4
g
|
Sugar:
33
g
|
Vitamin A:
237
IU
|
Vitamin C:
3
mg
|
Calcium:
47
mg
|
Iron:
3
mg
Source: Chew Out Loud
Here are a few of our favorite chocolatey creations:
Chocolate Beet Cake with Cream Cheese Frosting. Because this one goes down in the books for being possibly the best chocolate cake in the universe. You know we love secret veggies in all the cakes 😉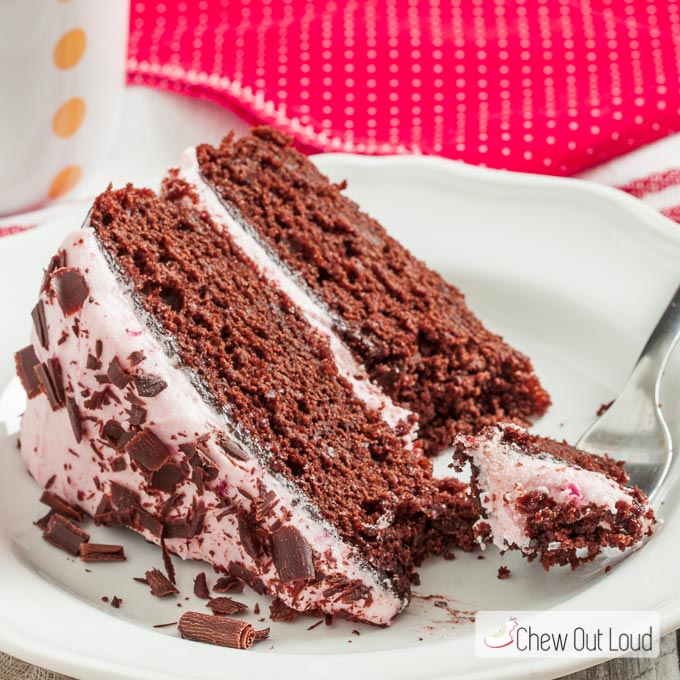 Molten Chocolate Pudding Cake. Simply irresistible. That's it.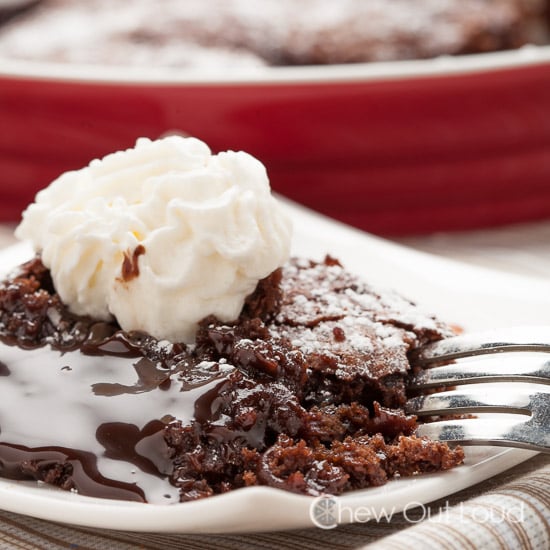 3. Easy Chocolate Kahlua Cake. We can all use an easy, fail proof, flavorful cake for all the parties.