Snickerdoodle Oreo Cookie Balls
By Amy Dong
Published Dec. 1, 2013
Updated Nov. 16, 2023
Every year, the holidays conjure up dreams of cinnamon, spice, and everything nice. Definitely cinnamon and sugar, at the very least.
Cinnamon and sugar in a cookie. Which translates into snickerdoodles. More on my favorite snickerdoodle cookies soon, so keep watching. Because it's a must-have that you'll love.
Right now? I'm serving up these superbly easy and way too addictive Snickerdoodle Oreo Cookie Balls.
Oreo Cookie Balls for the Holidays
It took me a full nanosecond to holler a resounding yes when I was asked to whip up some Oreo cookie balls for the holidays. Um, of course I will do that. Who doesn't love Oreo cookie balls?
It's the season for holiday parties galore (at work, schools, church, home…?) There is no shortage of opportunities to make and devour platefuls of festive, tasty treats like these.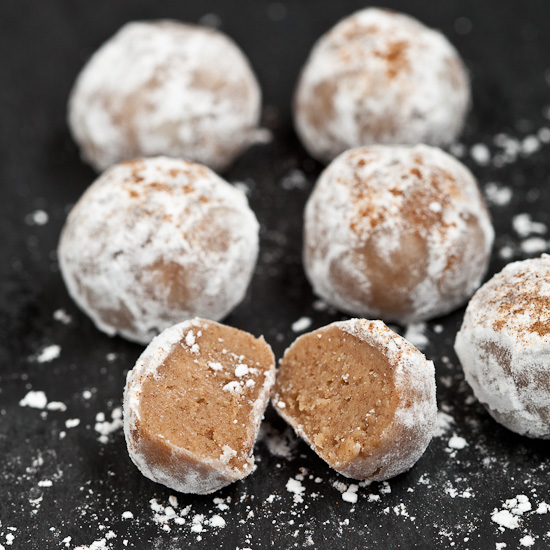 Oreo Cookie Balls, Snickerdoodle Style
This everyone's favorite time of year for making loads of various goodies. For myself, it's one of the ways I can share my heart with others.
The aroma and flavor of cinnamon sugar is what makes snickerdoodles so beloved. I decided to capture that snickerdoodle goodness in these Oreo Cookie Balls.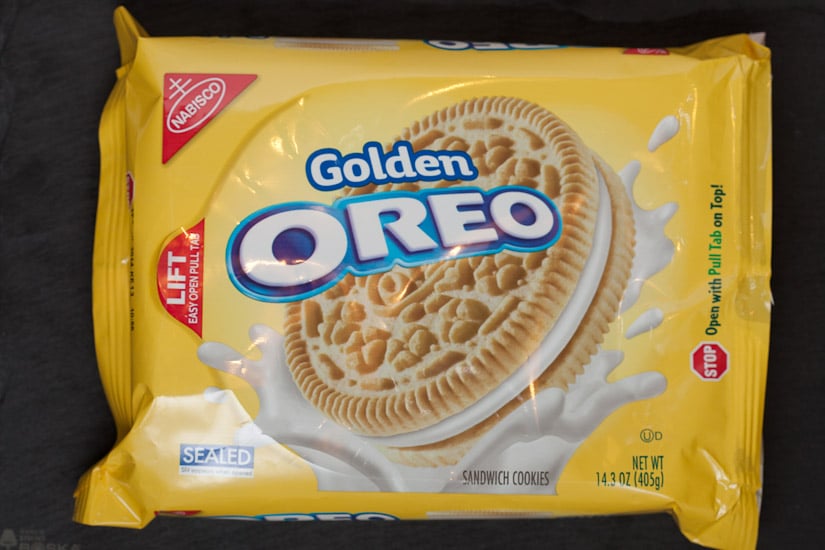 Use Golden Oreos for these Oreo Cookie Balls
I used Golden Oreos, which are kind of like a vanilla version of Oreos. They are totally amazing all by themselves. Golden Oreos usually get overlooked, but because I root for the underdogs, I discovered what we had been missing.
The ever-popular chocolate Oreos are forever in the Cookie Hall of Fame of course, but a stash of Golden Oreos are a serious contender. They are crunchy, creamy, sweet, and…dangerously addictive.
I did a batch of Snickerdoodle Oreo Cookie Balls with white chocolate coating, a batch with just powdered sugar coating.
For more snickerdoodle inspired treats try this snickerdoodle bread!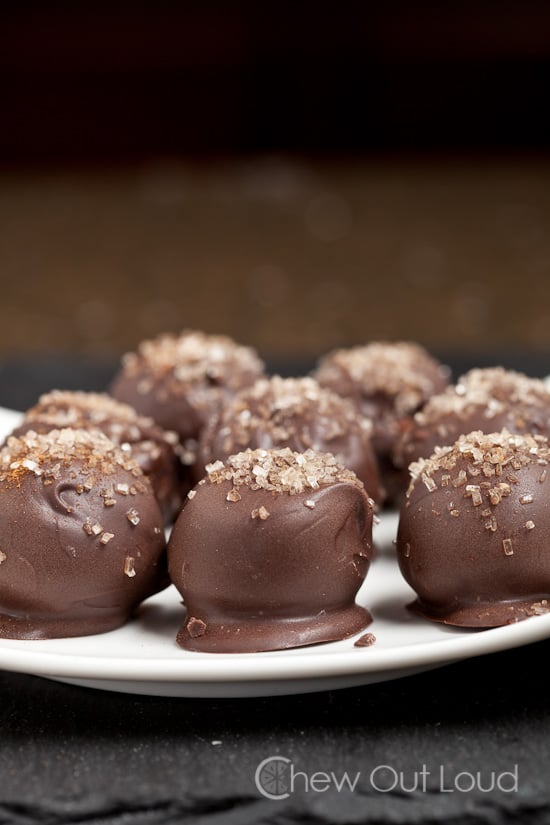 Oreo Cookie Balls Variations
I had to whip up a chocolate-coated batch, too. Dark chocolate, because it offsets the sweetness awaiting inside. I don't know if anyone's ever heard of snickerdoodles and chocolate together, but let me just say that these were delish! These were cinnamony-golden on the inside, dark chocolate coated, and sprinkled with more cinnamon sugar on top.
Untraditional, perhaps. But they were our favorite combination of all.
Just a few ingredients, a little ball-rolling fun, and lots of "mmmm's" to go around.
Enjoy!
Did you make this?
Please give us a rating and comment below. We love hearing from you!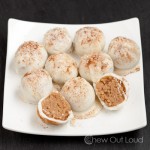 Snickerdoodle Oreo Cookie Balls
These Oreo cookie balls are rich, decadent, and yummy! Make them on the smaller side, as they really are quite rich. The hardest part is the chocolate-dipping, but once you get in a groove, it's easy. Best served slightly chilled. Be sure to share. Or not.
Ingredients
1

package

Golden Oreo Cookies

,

36 count

8

ounce

cream cheese block

,

regular, softened

12

ounce

white almond bark

,

chocolate almond bark, or Candy Melts (I used dark cocoa Candy Melts.)

2

tsp

cinnamon,

plus extra for garnish

coarse sugar for garnish
Instructions
In a food processor, blend all cookies to fine crumbs.

Add softened cream cheese to the cookie crumbs, and blend until incorporated.

Transfer to a bowl, cover, and chill in fridge for 30 minutes. Form dough into equal sized balls (smaller-sized ones recommended). Place cookie balls in freezer at least 15 minutes.

Meanwhile, melt your preferred almond bark/Candy Melts. It will help the dipping if you transfer the melted chocolate to a narrow, deeper container (rather than shallow one)

Remove just a small batch of the frozen cookie balls. One at a time, dip chilled Oreo balls in melted chocolate (I gently rolled with a fork and used the fork to lift it very carefully back out.)

Place on wax paper. Immediately sprinkle with a bit of cinnamon and coarse sugar for garnish, before the chocolate sets.

Continue working in small batches, until all cookie balls are coated and sprinkled! These keep very well when covered in fridge.
Notes
If you enjoyed this recipe, please come back and give it a rating =♡
Nutrition (per serving)
Calories:
88
kcal
|
Carbohydrates:
12
g
|
Protein:
1
g
|
Fat:
4
g
|
Saturated Fat:
2
g
|
Polyunsaturated Fat:
1
g
|
Monounsaturated Fat:
1
g
|
Cholesterol:
1
mg
|
Sodium:
69
mg
|
Potassium:
21
mg
|
Fiber:
0.2
g
|
Sugar:
9
g
|
Vitamin A:
3
IU
|
Vitamin C:
0.003
mg
|
Calcium:
19
mg
|
Iron:
0.2
mg