Sweet Cherry Pie Recipe
This amazing cherry pie recipe highlights sweet cherries for a blissfully yummy treat. Sweet cherry pie is a must-do before summer is over. It's fabulous for picnics and potlucks.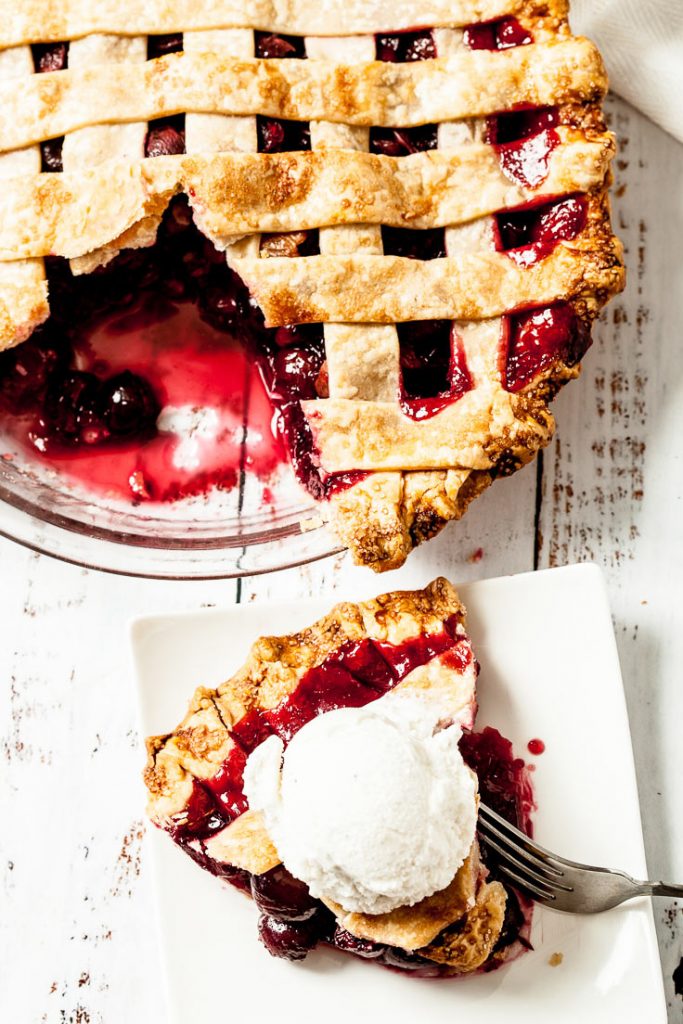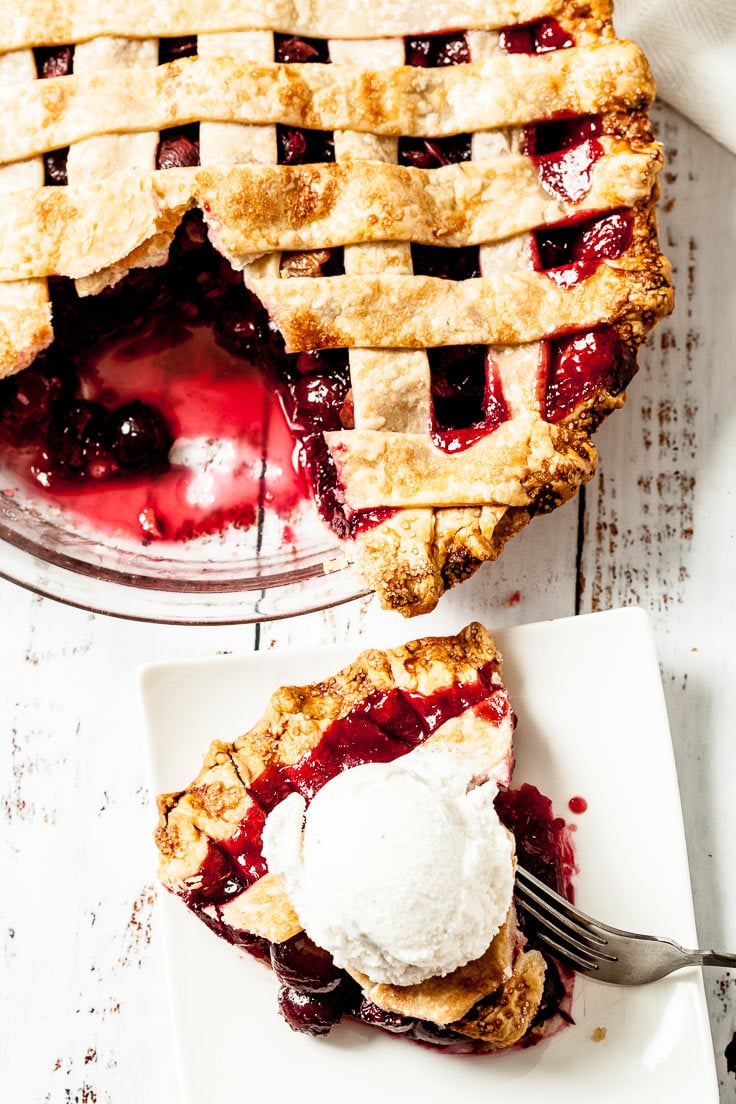 I don't think our family has ever been as cherry-obsessed as we've been this summer. We've been stuffing ourselves silly with all kinds of cherrylicious goodness.
I'm not sure if it's because the cherry orchards have been extra prolific this year, but it definitely seems like crisp sweet cherries have abounded all summer long everywhere we turn… from intensely dark Bing cherries to pink blush Ranier cherries, it's been a great season for these juicy little fruits.
Since we can only buy fresh cherries here in Minneapolis for about 2-3 months of the year, Hubby and I strongly agreed to procure as many pounds of cherries as we could while we could. No joke. Hubby brought Raniers to work and munched away in between meetings. The boys and I polished away bowl after bowl of sweet dark cherries.
We've been doing fresh cherries justice. But when I realized we got a bit too enthusiastic in our fruit hoarding, it was unquestionably time for cherry pie.
This, Friends, is an amazing sweet cherry pie. It sets up beautifully and tastes as good as it looks…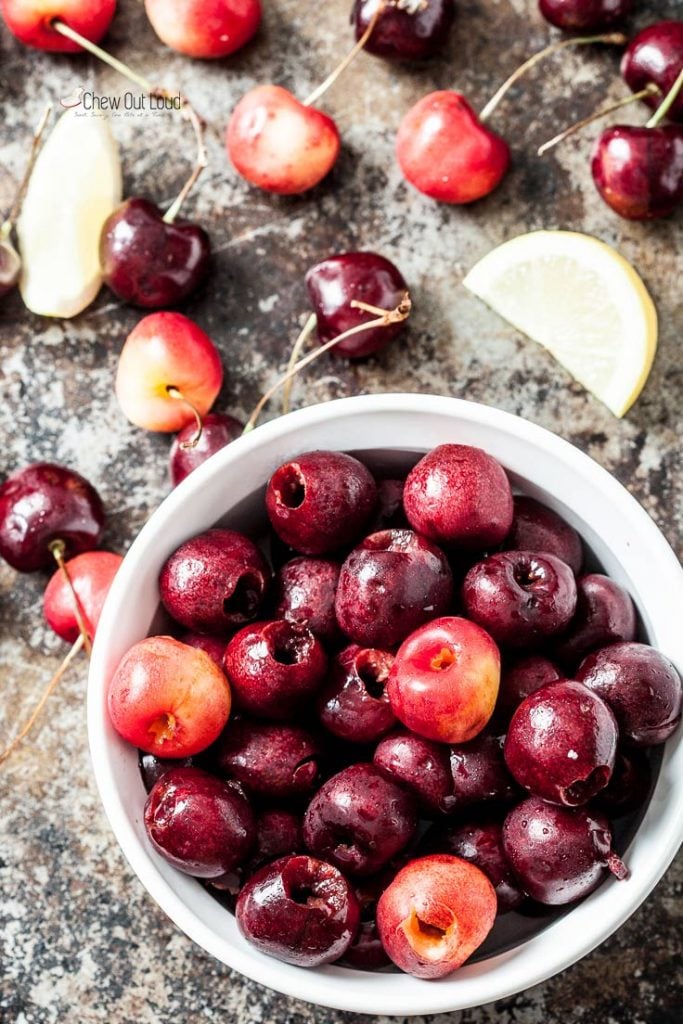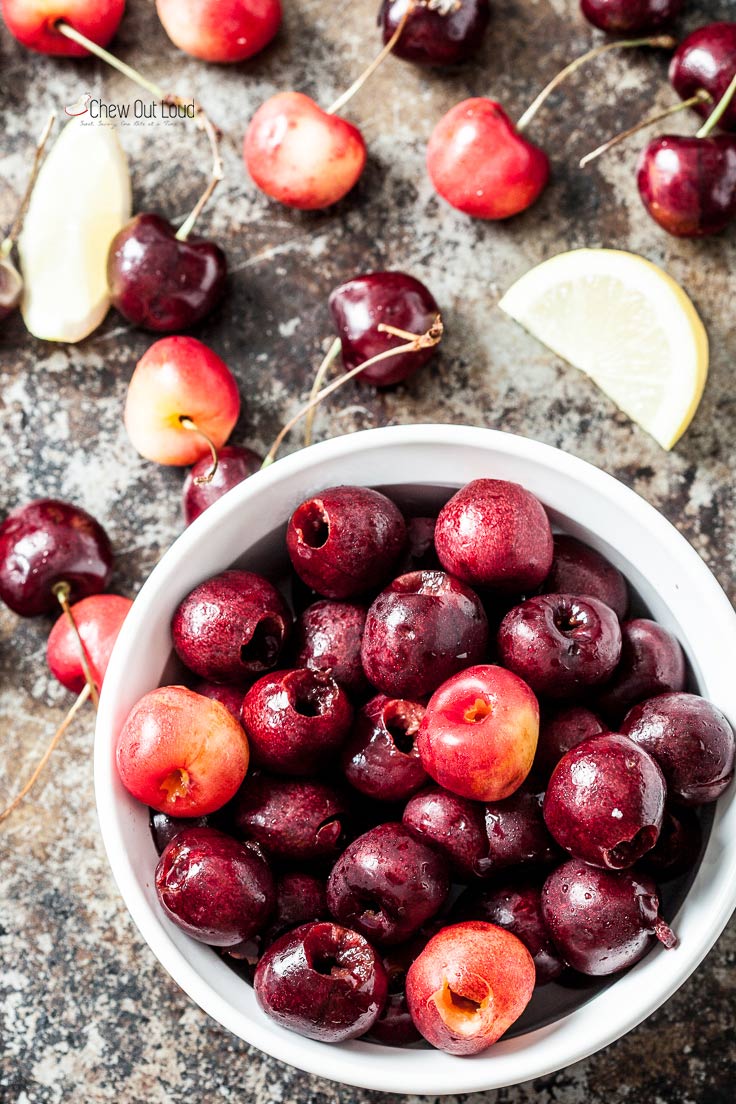 How to make amazing sweet cherry pie:
Start off with the best sweet cherries you can get a hold of. We used dark red Bing cherries with some Raniers thrown in for fun.
Because tooth-breaking seeds aren't awesome in a pie, we used this great cherry pitter to punch out all the seeds. It's super fun and way way better than trying to cut each cherry in half and pluck out the seed. If you ever make cherry pie, you'll want that trusty little tool.
The pitted cherries are cut in half and mixed with cornstarch, vanilla extract, and almond extract. Definitely give the almond extract a go, as the almond essence jives so well with sweet cherries. The filling is hugged by our favorite flaky, buttery crust and baked until the filling is bubbly. The filling sets up beautifully once the pie cools, so absolutely let it cool completely before digging in. I know. But do let it cool.
Speaking of homemade crust, it's really the best way to go. You can totally taste the difference between homemade and store bought crusts; your pie will be incredible with homemade crust. But as always, refrigerated pie dough from the store can be used in a pinch if necessary.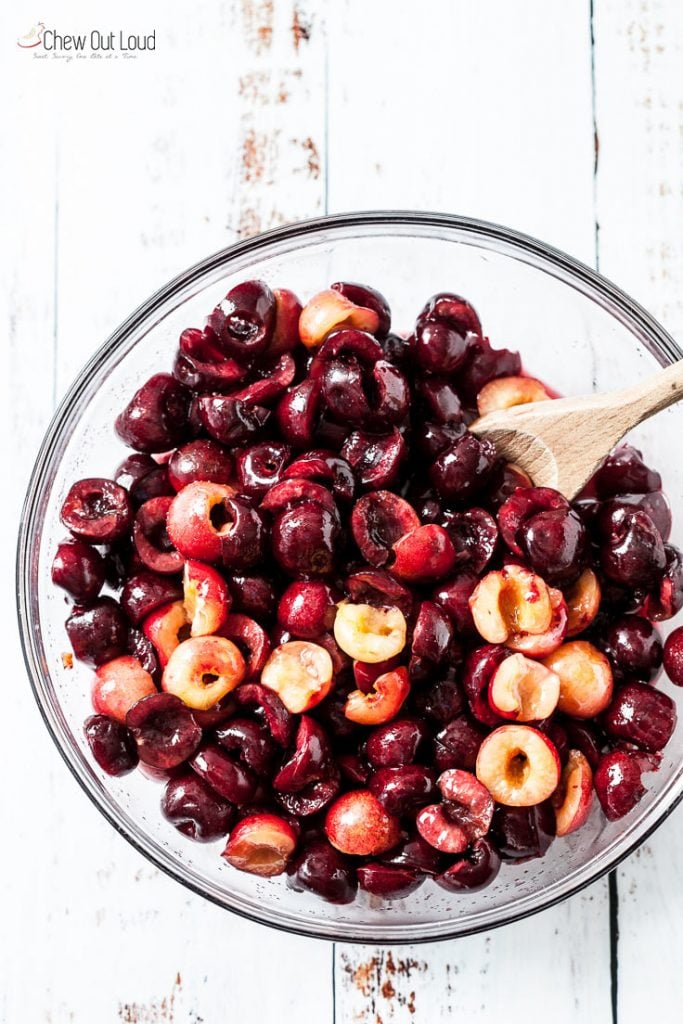 Why You'll Love this sweet cherry pie recipe:
The filling is really incredible and sets up beautifully
There's nothing better than homemade buttery-flaky crust
Extra scoops of vanilla bean ice cream are more than justified
This pie works perfectly for summer parties, picnics, and potlucks
It won't melt in the sun
Enjoy 🙂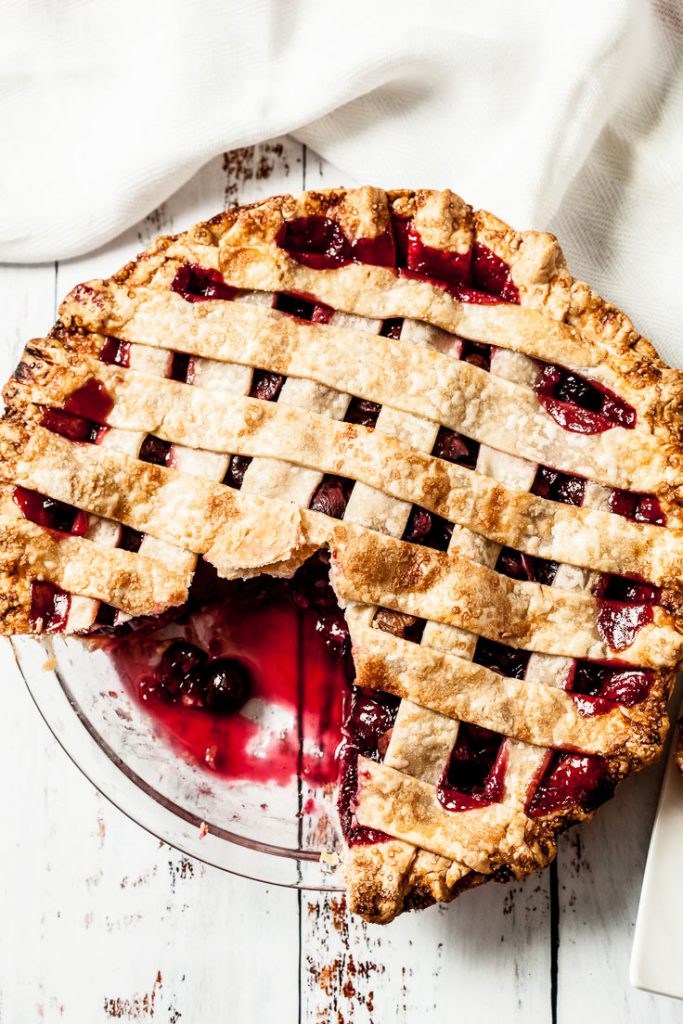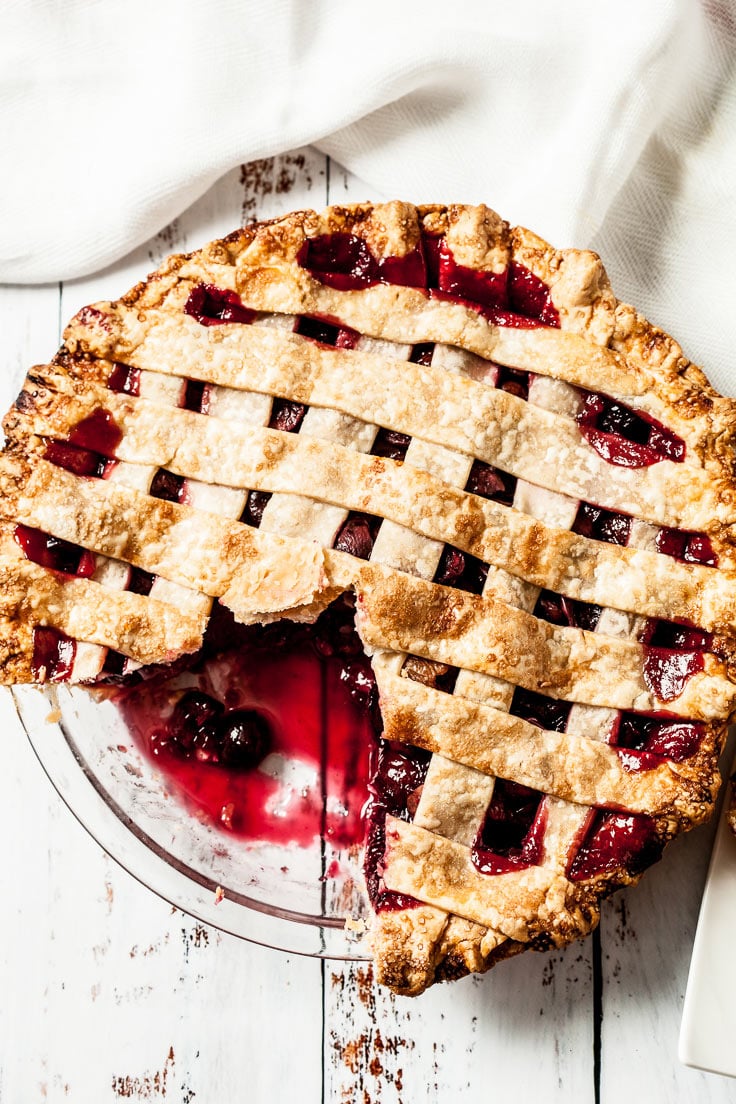 Here's another recipe you'll want to keep: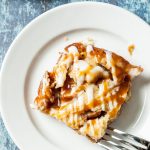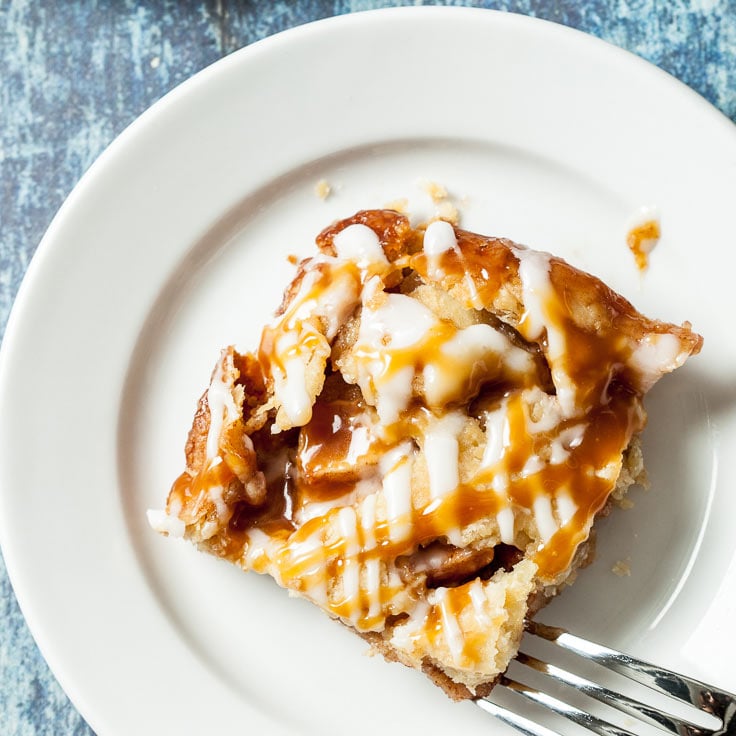 Sweet Cherry Pie Recipe
This amazing cherry pie recipe highlights sweet cherries for a blissfully yummy treat. Sweet cherry pie is a must-do before summer is over. It's fabulous for picnics and potlucks.
Instructions
Make all-butter double crust

according to this recipe

. Divide dough in two portions, with one half slightly larger than the other. Cover airtight, and chill until ready to use. Dough can be made 1-2 days in advance. (When ready to use, let it rest at room temp a bit to soften for rolling out)

Preheat oven to 425F with rack on lower middle position. In a bowl, whisk together the 1/2 cup sugar, lemon juice, cornstarch, and both extracts until well combined and smooth (be sure cornstarch is fully dissolved.) Gently stir in the cherries to coat well. Set aside.

Roll out the larger dough half to about 12 inches diameter. Press into a 9-inch glass pie pan. Roll out the smaller dough half similarly. Cut ten 3/4-inch wide strips out of it and set aside.

Use rubber spatula to scrape all filling mixture into the dough-lined pie pan, mounding it slightly at the center. Arrange cut dough strips over the filling to form lattice top. Trim excess edges as needed, but leave enough dough at edges to fold up and crimp/seal well.

Use pastry brush to evenly brush top crust with egg white; sprinkle evenly with coarse sugar. Place pie on a large rimmed baking sheet. Bake 15 minutes. Tent entire pie loosely with foil to prevent over-browning and drop temperature to 375F. Continue baking about 1 hour more, or until filling is bubbling and crust is golden brown. If needed, cover just the edges of crust and bake a bit longer for center to bubble up. Let pie cool completely at moderate room temp. Once it's set, slice and serve (vanilla bean ice cream highly recommended!)
Did you make this?
Leave a comment below and tag @chewoutloud on Instagram
Let's eat Pie: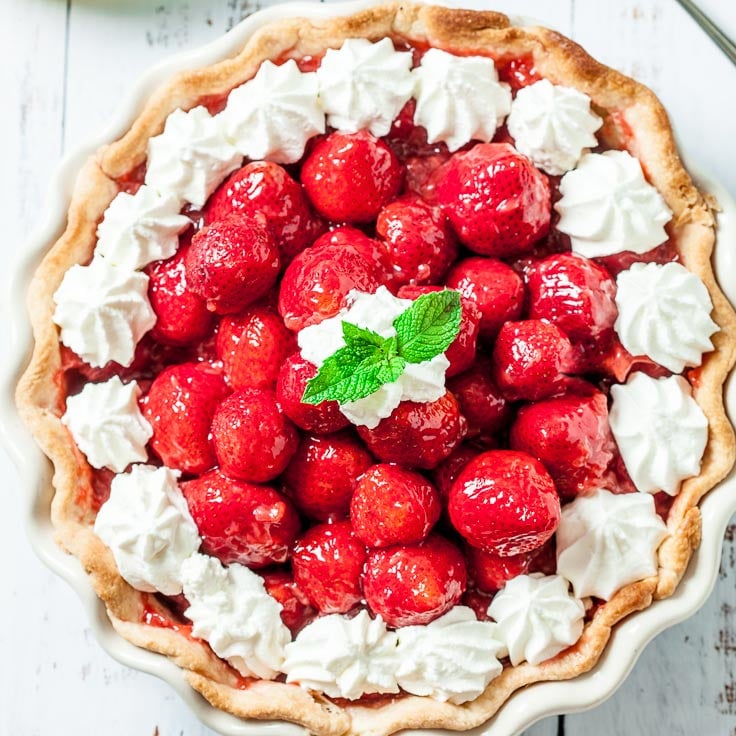 Fresh Peach Pie with Flaky Butter Crust