Best Banana Cream Pie Recipe
After numerous attempts, this recipe clearly emerged as our Best Banana Cream Pie winner. If you want a Banana Cream Pie with a velvety custard, is loaded with bananas, and has a flaky crust, this is it.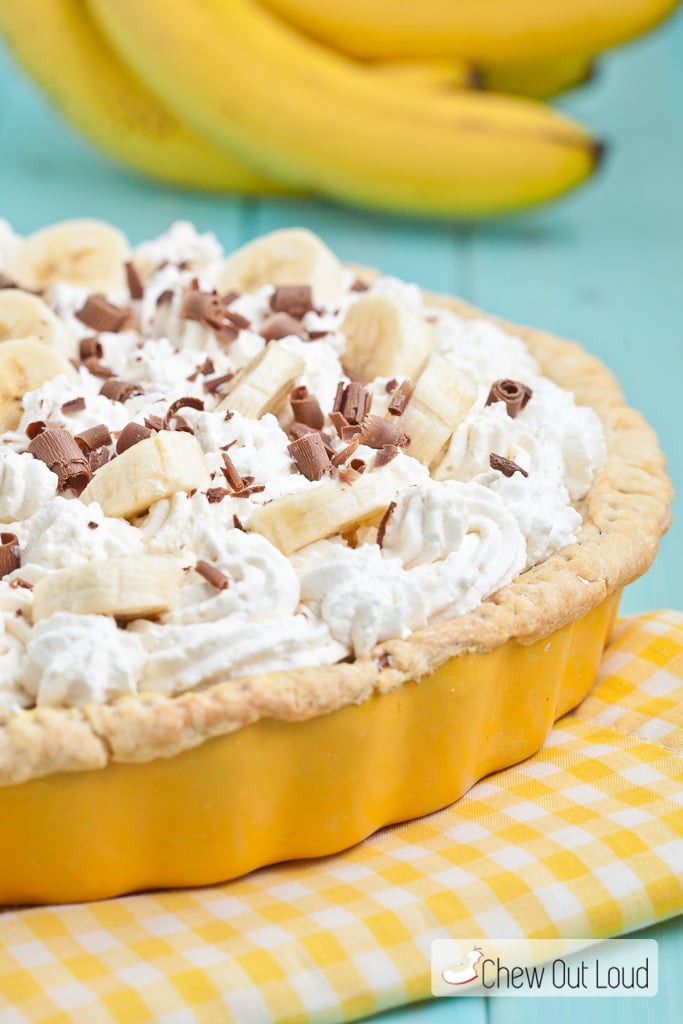 This recipe is long overdue. I just needed to breathe a bit after cranking out pies up to my cowlicks before finally finding the one. The one we all unanimously agreed was the best. I'll say this: a banana cream pie showdown is not boring. At. All.
For the past many years, I've tried to whip up the banana cream pie that would be reminiscent of Hubby's favorite childhood pie. He'd often get a hankering for the banana cream pie that Chef-Grandpa made on special occasions.
We're not talking pudding mix fillings and pre-packaged crusts.
This is the real deal…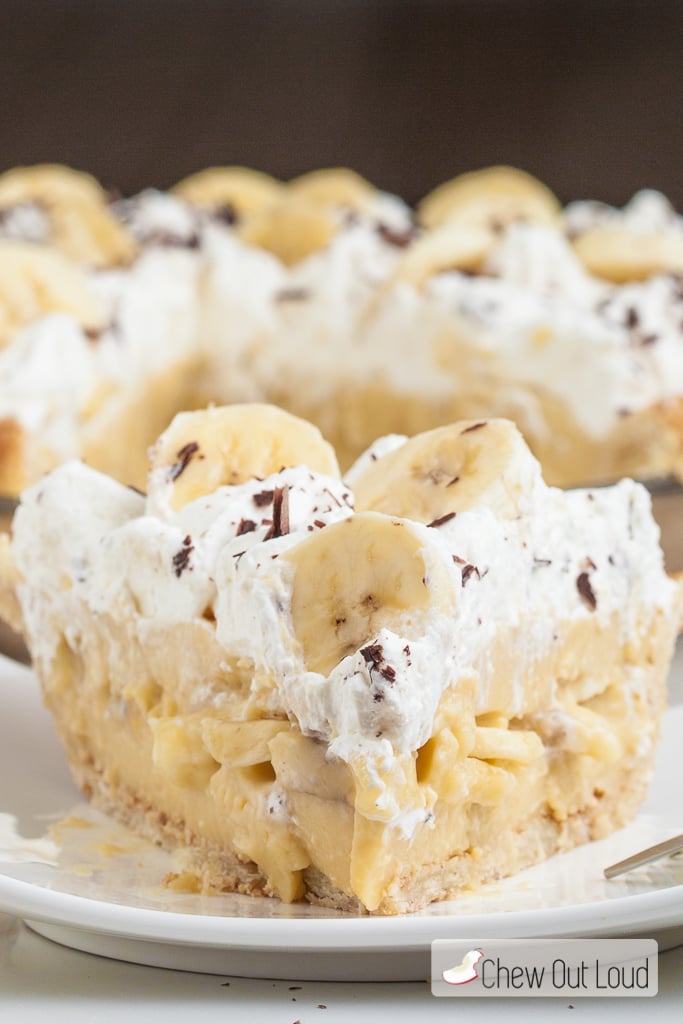 I tried recipes galore. I went the pudding mix filling route once; it wasn't horrible, but homemade is always noticeably better.
I tried a recipe from LA Times that promised to be similar to the one Chef-Grandpa used. And several others in between. All no-goes.
Needless to say, it celebration time when this Best Banana Cream Pie landed in our mouths. A little bit of glorious.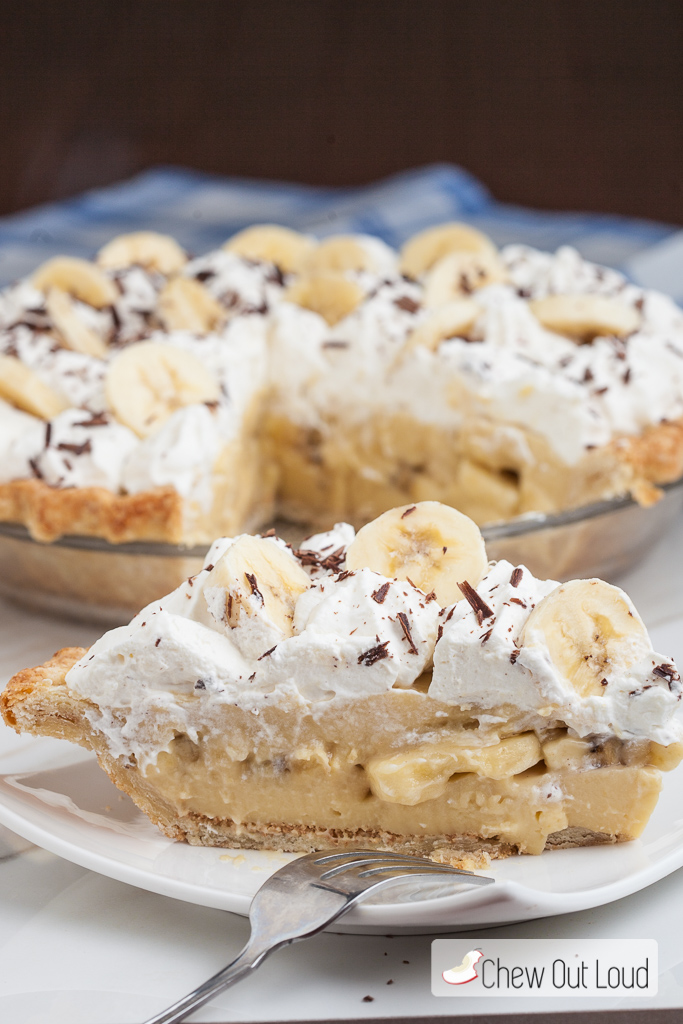 This banana cream pie is for purists. There's no drizzly ganache, caramel, or other add-ins.
This pie is all about the velvety, luscious cream custard and bananas. Pure, unadulterated banana yum.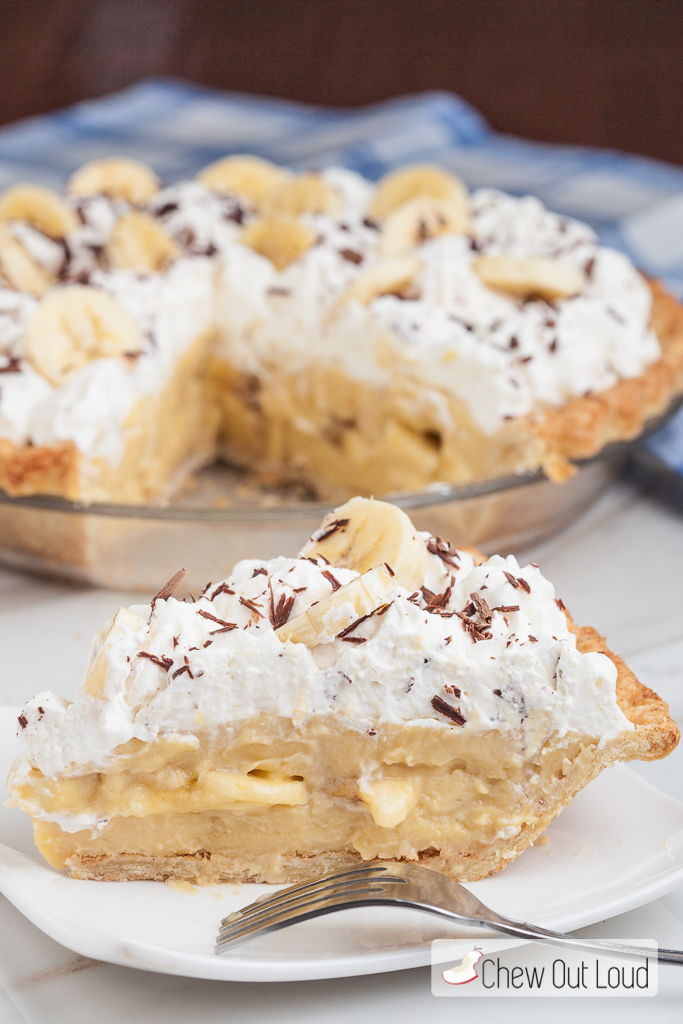 The best placement for the banana layer is in between two layers of custard.
It keeps the bananas from turning brown. That's a very good thing.
An all-butter pie crust is the best kind of crust for this amazing pie.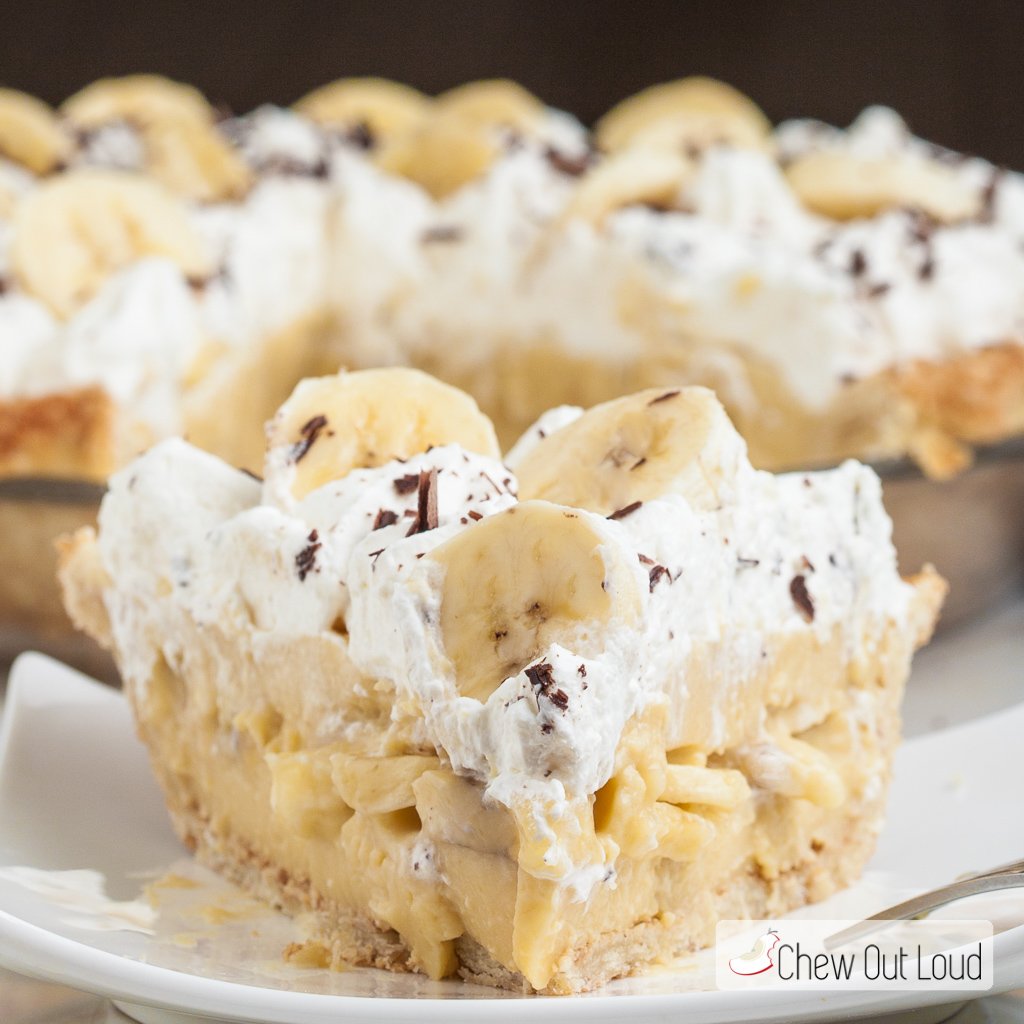 I'll stop talking so you can get baking.
Enjoy!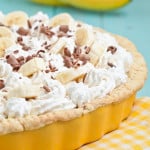 Best Banana Cream Pie Recipe
This Best Banana Cream Pie boasts a velvety, creamy, delicious custard that is loaded with bananas and only bananas. The all-butter crust is light and flaky and a perfect match for this pie. Give yourself enough time to pre-bake crust and let it cool before adding filling. The filling also needs time to chill.
Ingredients
For the Crust:
1 ¼

cups

all purpose flour

1

TB

granulated sugar

½

tsp

table salt

8

TB

cold butter

,

cubed and chilled

4-6

TB

ice water
For the Filling:
½

cup

plus 2 TB graulated sugar

¼

cup

+ 1 rounded TB cornstarch

⅛

tsp

table salt

½

cup

evaporated milk

5

large egg yolks

2

cups

whole milk

2

TB

unsalted butter

,

cut in half

2

tsp

pure vanilla extract

2

ripe but still firm bananas
Instructions
Make the Crust: In a food processor, blend flour, sugar, and salt together until combined, 5 seconds. Add cold butter and pulse about 10 times or until it resembles coarse crumbs. Transfer to a bowl. Sprinkle 4 TB ice water in, stir, and press dough together with a rubber spatula until dough comes together. If needed, add 1 TB ice water at a time until dough comes together. Turn dough onto plastic wrap, flatten into 4 inch disk, and wrap tightly. Chill 1 hour.

Let chilled dough sit at room temp for 10 minutes and preheat oven to 375F with rack on lower middle position. Roll dough into a 12 inch circle on a lightly floured surface. Loosely roll dough around rolling pin and gently unroll it onto a 9 inch pie plate, with excess draped over edges. Gently press dough into plate and tuck/crimp edges. Cover and place in freezer 30 minutes.

Line edges of cold crust with foil to prevent burning and fill inside of plate with pie weights (I use a bag of beans in oven-proof bag) Bake 25-30 minutes. Remove weights and foil. Continue baking until golden brown, about 10 minutes. Let cool completely.

Make the Filling: In a medium saucepan, whisk sugar, cornstarch, and salt. Whisk in evaporated milk, egg yolks, and milk until smooth. Bring to simmer, whisking constantly, until mixture thickens and becomes smooth, several minutes. Off heat, whisk in butter and vanilla extract. Let mixture cool to warm, stirring often with wooden spoon, 5 minutes. *Do not stir again after this.

Pour half of warm filling into cooled pie crust. Slice bananas and lay over filling. Spread rest of warm filling over bananas. Lay plastic wrap over surface of filling and chill until set, at least 4 hours to overnight.

Topping: In a stand mixer fitted with whisk attachment, whip the cold heavy cream, sugar, and vanilla on medium speed until foamy, 1 min. Increase to high speed and whip until stiff peaks form, 3-4 minutes. Spread or pipe whipped cream over chilled pie. Keep pie chilled until ready to serve.
Did you make this?
Leave a comment below and tag @chewoutloud on Instagram
Source: Chew Out Loud, adapted from Cooks Illustrated Cookbook
Pies, Pies, Pies! Here are our tried and true family+friend favorites:
Chocolate Mocha Cream Pie. This is a seriously silky, creamy, luscious pie. It's on my list of guest-pies; fabulous and easy enough to make for all my friends.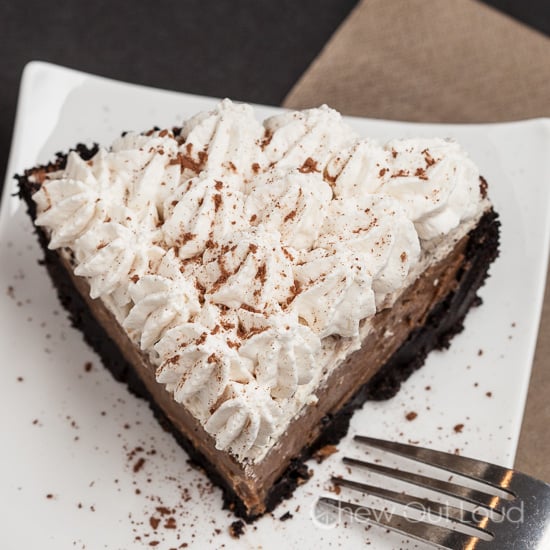 Best Apple Pie with Flaky Butter Crust. So darned good, I'd eat this all year round. My 12-year-old nephew decided to make this for his family. Guess what he's known for now?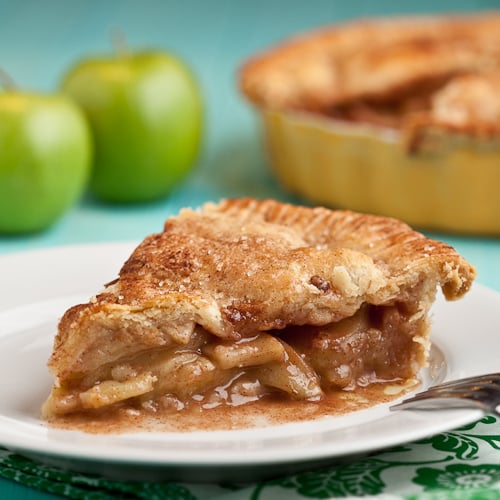 Blueberry Pie with Flaky Butter Crust. I see my pattern here. I've got a thing for all-butter crusts. They simply taste so much better than shortening. This is a blueberry lover's dream come true.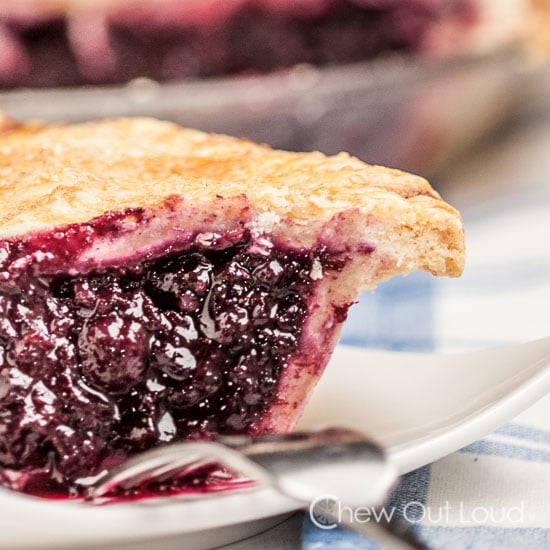 Who said a pie has to be round? This Berry Pie Bar recipe is super easy and potluck friendly. It'll disappear quick, so save yourself a few!