Dutch Apple Cranberry Pie
This Dutch Apple Cranberry Pie is everything. It's balanced with sweet and tart, loaded with delicious spices, and topped with a scrumptious crumble.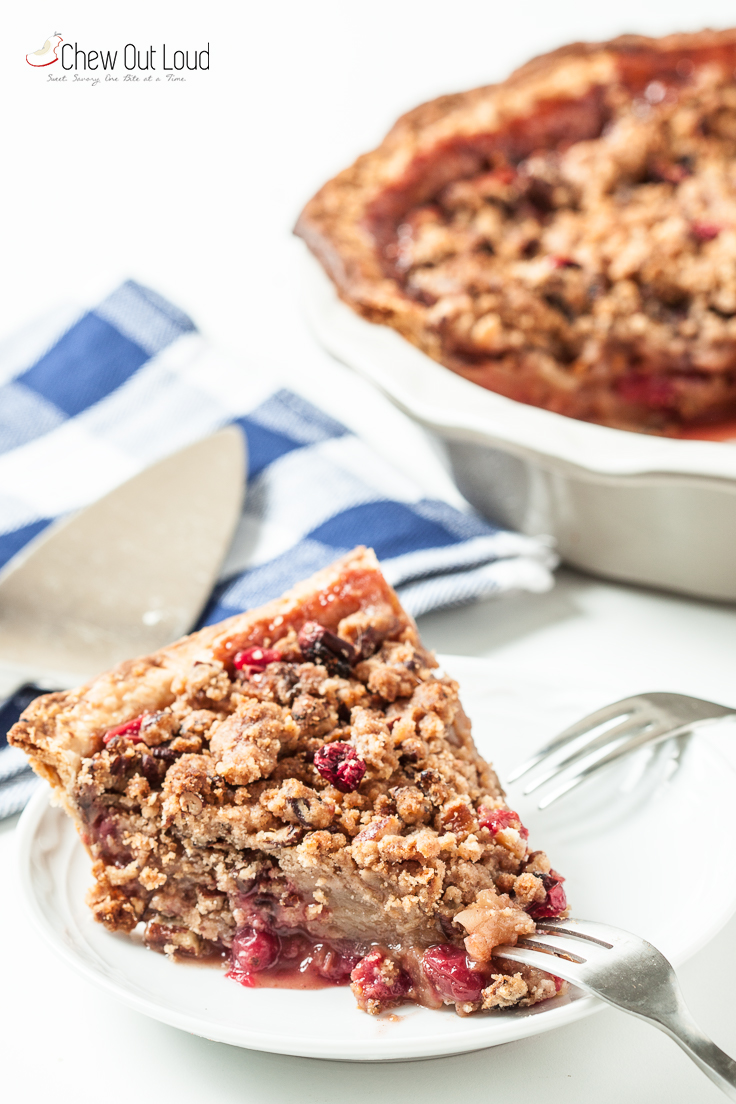 Last weekend equaled the freeziest December I remember since we planted ourselves in the land of frozen lakes. It's been 8 years and I don't remember it every hitting -20F this early.
We get through the daunting winters by trail hiking, sledding, and running outdoors. Even Bulldog romps alongside in his pink sweater. We have to be outdoorsy all winter or risk going cabin-fever-stir-crazy. 😖
But when it's 20 below zero with blasting wind chill, we've gotta put the brakes on it and hunker down.
By hunker down, I mean Redbox and cookies and pie.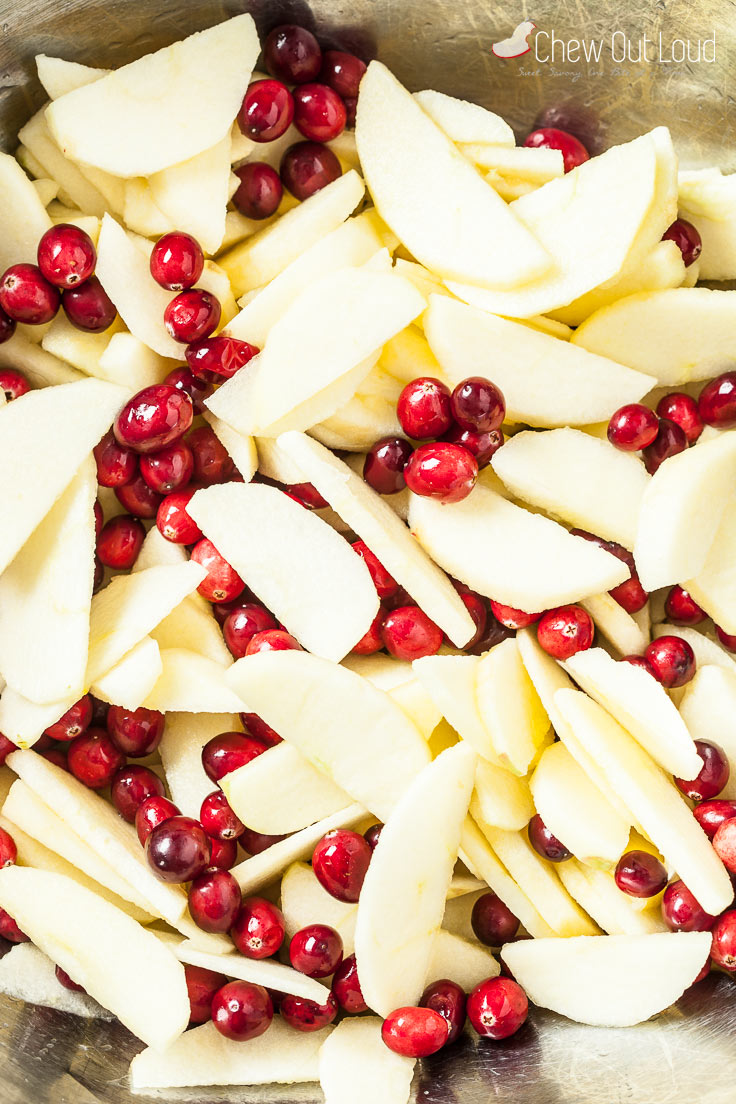 During temporary hibernation with my Littles, we dive for pie with an easy crumble topping so there's no fussing with a second layer pie dough.
Plus, the crispy brown sugar pecan crumble is pretty darn splendid.
One may need to exercise immense self discipline in order not to eat all the crumble from the pie before it makes its official table debut.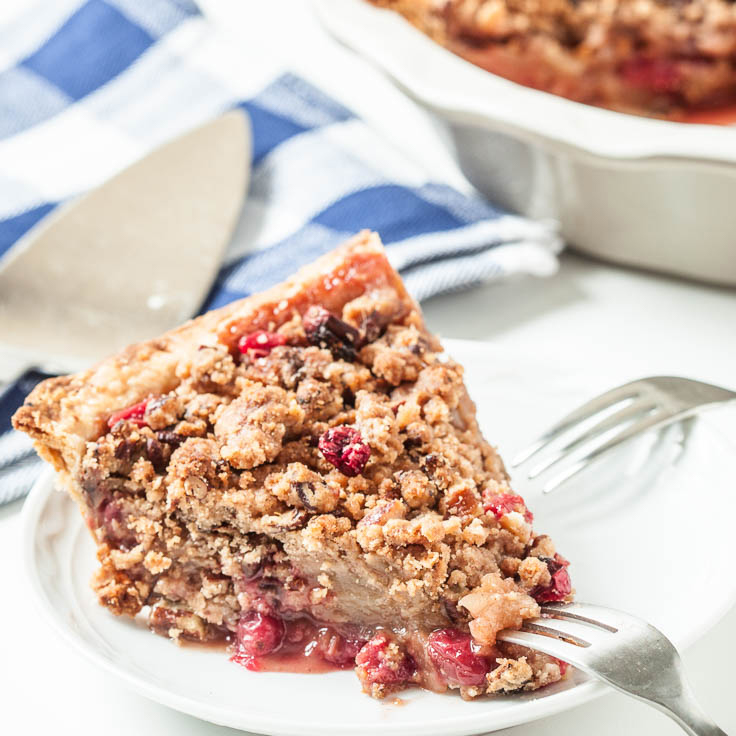 'Course, one can always make lotsa extra crumble topping. Just saying…after all, it's your pie. 😇
Happy crumbling.
Print
Dutch Apple Cranberry Pie
This Dutch Apple Cranberry Pie is scrumptious – a perfect balance of sweet and tangy, with an irresistible crumble topping. Be sure to give the pie time to cool before slicing in. (Give time for making pie crust, if you're making it as written, from scratch.)
Prep Time:

45 mins

Cook Time:

90 mins

Total Time:

2 hours 15 mins
For the dough (single crust):

1 1/4 cups

all purpose flour

1/4 tsp

table salt

1/2 cup

butter, chilled and diced

1/4 cup

very cold ice water
For crumble topping:

3/4 cup

all-purpose flour

1/4 cup

packed light brown sugar

1/2 teaspoon

cinnamon

1/8 teaspoon

salt

1/2

stick unsalted butter, cut into

1/2

-inch pieces

1/2 cup

pecans, coarsely chopped
For the Filling:

2 1/4

lbs honeycrisp apples (about 6), peeled/thinly sliced

5 ounces

fresh or frozen (not thawed) cranberries

1/2 cup

packed light brown sugar

3 tablespoons

all-purpose flour

1 1/2 teaspoon

cinnamon

1/4 teaspoon

salt

2 1/2 tablespoons

fresh lemon juice

1/2

stick (4 TB) salted butter, cut into

1/2

-inch pieces
Equipment: a 9 1/2-inch deep-dish pie plate (6-cup capacity)
Instructions
Make the Crust: In a bowl, combine flour and salt. Cut in butter until mixture resembles coarse crumbs, just until there remains small pea-sized butter chunks in the dough. Gently stir in 1 TB of ice cold water at a time, until mixture starts to hold together. It should be pliable enough to stick together when pinched, but not sticky. Work the dough sparingly, using either pastry cutter or cold fingers. The key is not to overwork the dough (avoid using food processor.) The little chunks of butter should still be visible. Gently form dough ball and wrap in plastic. Refrigerate at least 1 hour (up to overnight.)
Make crumble topping: Stir together flour, brown sugar, cinnamon, and salt in a bowl. Blend in butter with your fingertips until large clumps form, then stir in pecans. Chill until ready to use.
Make fruit filling:Stir together apples, cranberries, brown sugar, flour, cinnamon, salt, and lemon juice in a large bowl.
Assemble pie:Preheat oven to 425°F with rack in lowest position. Roll out dough on a lightly floured surface with a lightly floured rolling pin into a 13-inch round, then fit into pie plate. Trim edge, leaving a 1/2-inch overhang, then fold overhang under and crimp decoratively. Transfer fruit filling to pie shell and dot with butter. Loosely cover with foil and bake until apples droop slightly, about 30 minutes.
Reduce oven temperature to 375°F. Sprinkle crumble topping over filling and bake, uncovered, until crumble is browned, filling is bubbling, and apples are tender, 45 minutes to 1 hour more. If crumble starts to brown too quickly, loosely cover with foil. Allow pie to cool completely before slicing.
Did you make this?
Leave a comment below and tag @chewoutloud on Instagram
Source: Chew Out Loud, filling inspired by Gourmet
Let Them Eat Pie…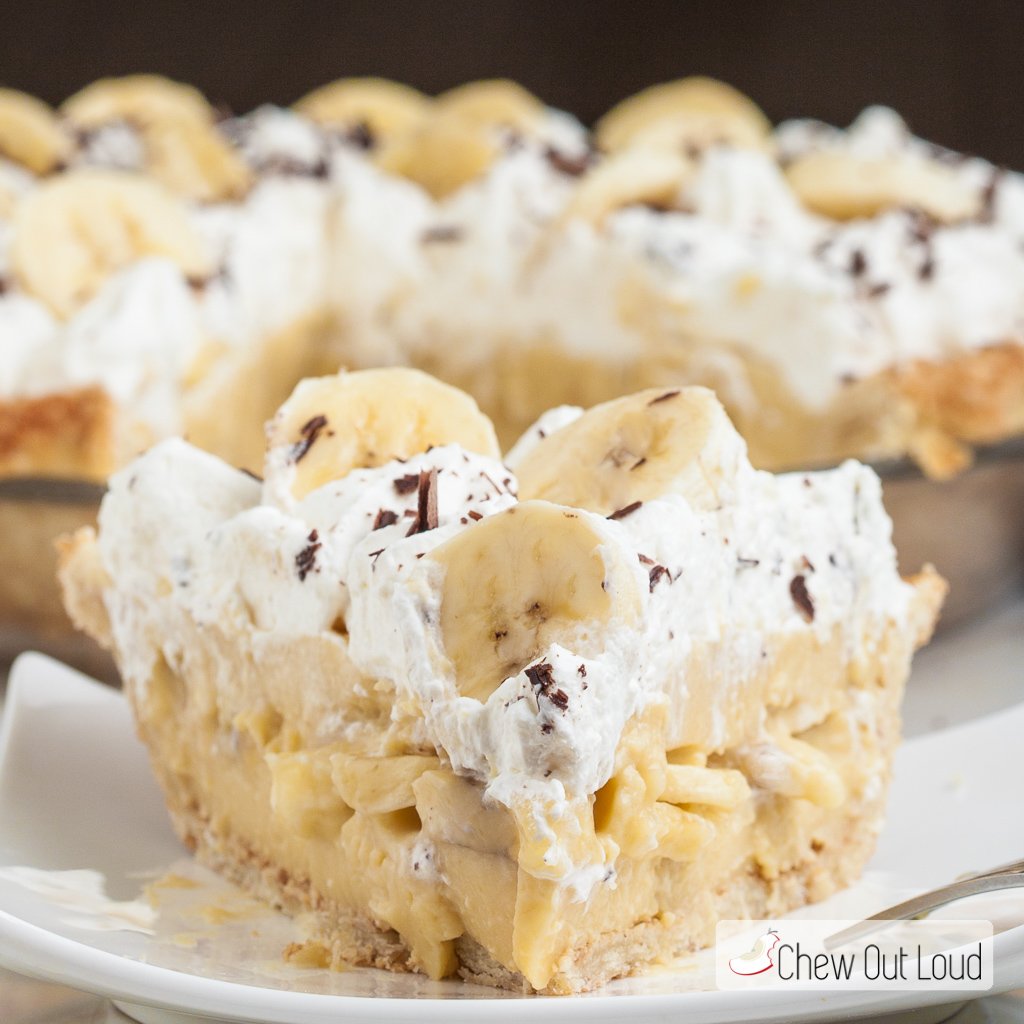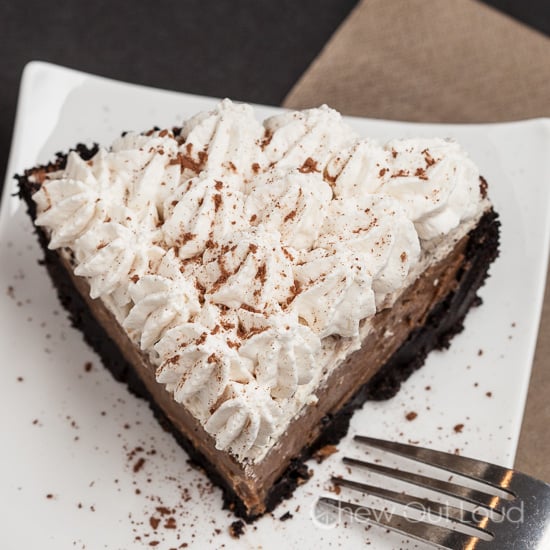 3. Best Apple Pie with Flaky Butter Crust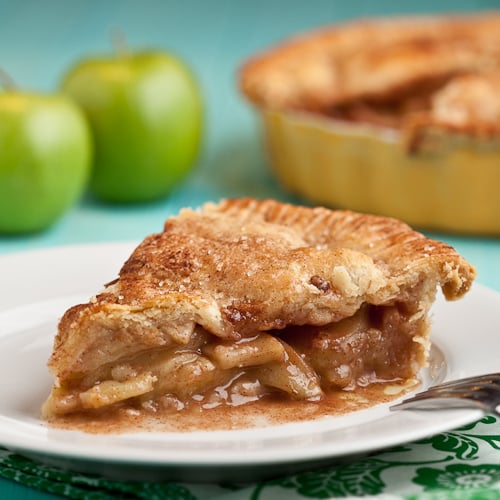 4. Blueberry Pie with Flaky Butter Crust