Cinnamon Sugar Candied Nuts Snack Mix
For a fun, crunchy, crowd-pleasing fall snack, bring out the Cinnamon Sugar Candied Nuts Snack Mix! So easy, and 100% delicious. Keeps well, travels well, and is a tasty gift.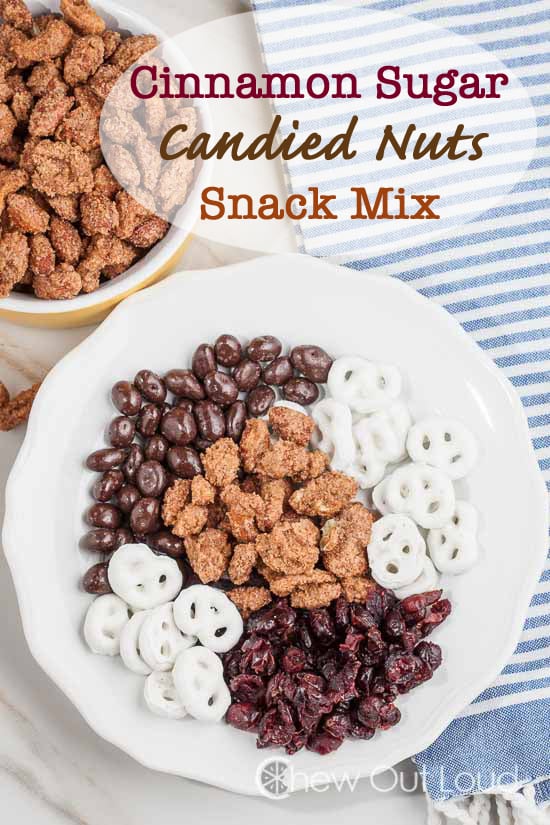 Cinnamon Sugar Candied Nuts Mix
There are Those Days when hectic schedules call for easy, portable, nutritious snacks that can curb hunger until meal time. Something filling, protein-packed, fun to eat, and won't spoil.
Hello, Cinnamon Sugar Candied Nuts Snack Mix. That's a mouthful to say, but it's also a happy mouthful of undeniable deliciousness. We're talking extra crunchy candied nuts coated in a delightful homemade cinnamon sugar mixture.
We could just stop there – and sometimes we do – but if you take it just a bit further, it becomes a tantalizing snack mix. Yogurt covered pretzels, dried berries, and chocolate covered raisins or nuts play extremely well together.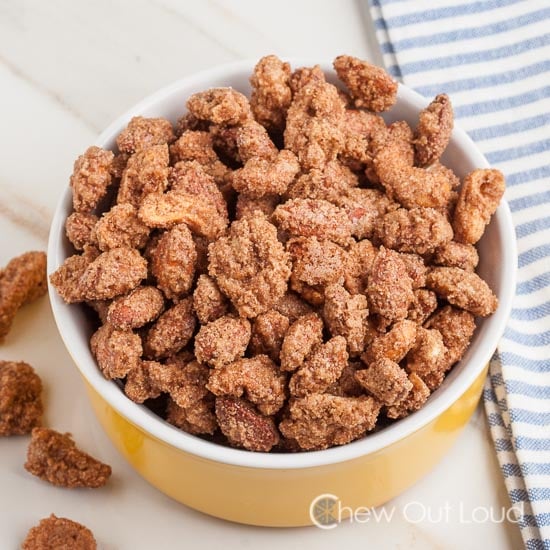 Cinnamon Sugar Nuts are perfect for parties, gifts, and Road trips
These nutty treats are ridiculously yummy any time of day and are perfectly portable. It's safe to say we are addicted to these cinnamon sugar candied nuts, and everyone I ever share these with says the same.
We often pack candied nuts to take out outings, parties, or gatherings. People love noshing and munching away on these crunchy treats.Try putting a bowl of these at the center of the table at your next get together. Guaranteed happy munching. Plus totally empty bowl. How can everyone not love this stuff?
Loaded with cinnamon, crispy sugar coating, your favorite nuts, and chocolate coated goodies. I used dried cranberries to offset the sweetness and provide a bit of chewiness. Chocolate covered raisins and pretzels are a phenomenal balance of sweetness and crunch.
This is a must-try snack for fall, winter, or gift-giving. Fill a mason jar full of this tasty goodness and revel in the wide-eyed smiles.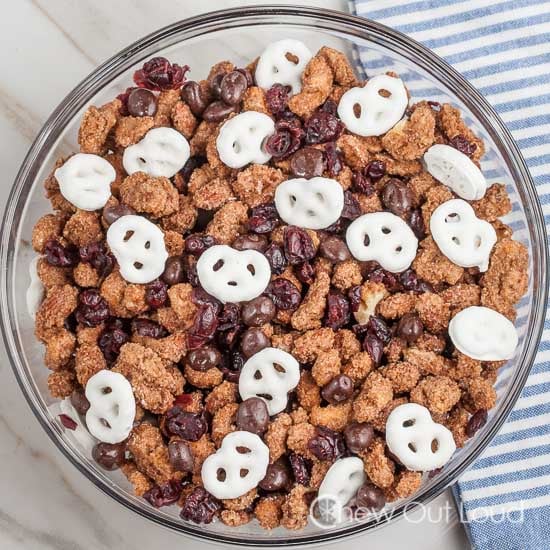 Did you make this?
Please give us a rating and comment below. We love hearing from you!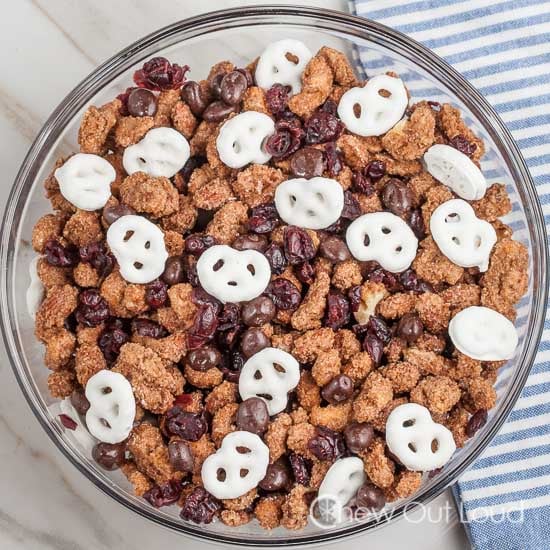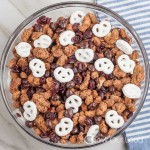 Cinnamon Sugar Candied Nuts Snack Mix
Cinnamon Sugar Candied Nuts Snack Mix is super easy, won't spoil, and perfect for taking anywhere. Take them along for a satisfying snack, bring them to a party, or have set them out when people come over! This nutty snack mix is a crowd pleaser!
Instructions
Preheat oven to 300F, with rack on upper middle position. Line large baking sheet with parchment paper.

In a large bowl, whisk together the egg white and vanilla until very frothy. Add all nuts to frothy egg mixture. Stir to coat evenly.

In a separate bowl, whisk together brown sugar, granulated sugar, cinnamon, and salt. Add sugar mixture to the nut mixture. Stir until fully coated.

Spread nuts in a single layer on parchment-lined baking sheet, and bake for 30 minutes, quickly stirring 1-2 times in between. Let cool completely. Toss with pretzels, chocolate raisins, and dried cranberries. Sub with any add-ins you prefer. Store in airtight container.
Notes
This snack mix is perfect for gift giving, party food, or lunch boxes. It keeps really well.
If you enjoyed this recipe, please come back and give it rating ♡
Nutrition (per serving)
Calories:
221
kcal
|
Carbohydrates:
25
g
|
Protein:
2.6
g
|
Fat:
13.7
g
|
Saturated Fat:
1.8
g
|
Cholesterol:
0.2
mg
|
Sodium:
56.5
mg
|
Fiber:
2.4
g
|
Sugar:
18.2
g
Fall in Minnesota: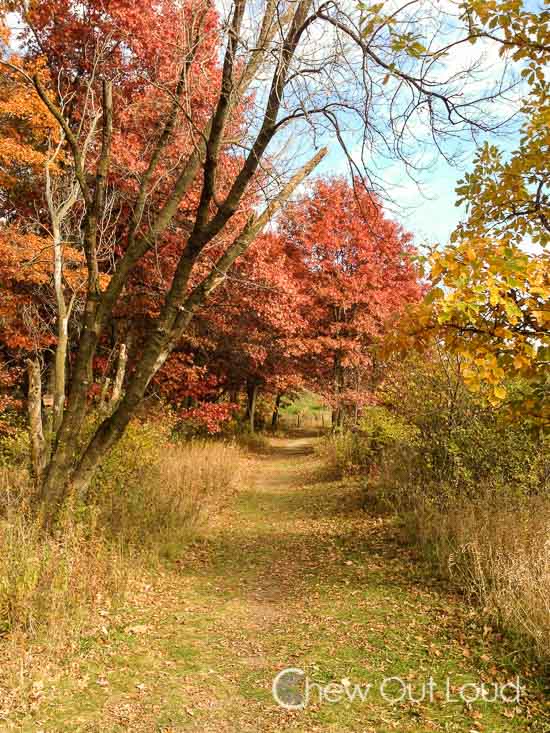 That's a random shot I took while strolling in the wild. The colors are much more spectacular in person. I could have spent all day here. Blanket + book + this place = a little bit of paradise.
There are some seriously splendid spaces to romp, roam, chase, build, and run. The boys built forts out of 6-foot sticks while Hubby and I climbed rocks and took selfies.
Being in the great outdoors is good for the body, mind, and soul. It increases your IQ. Or something like that.
Here's to squeezing in as many fun moments as is possibly possible.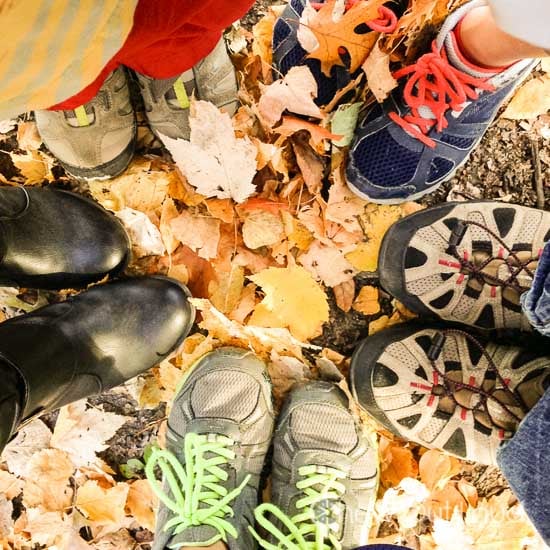 ---
more favorite snacks:
1. Cinnamon Sugar Candied Nuts with Sriracha — if you like a bit of kick with your sugar, this combination is for you!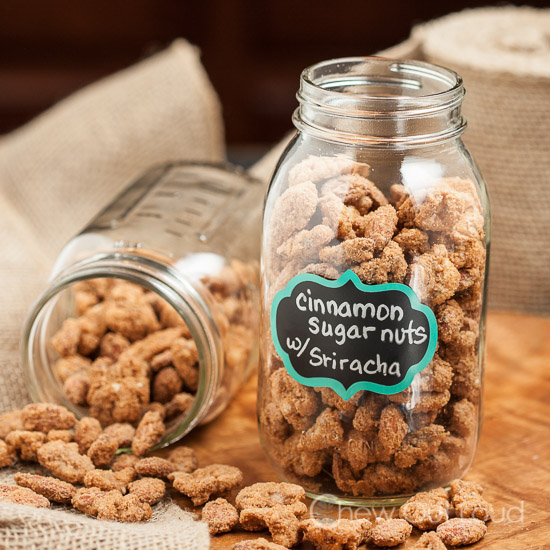 2. Peanut Butter and Snickerdoodle Muddy Buddies — a delicious twist on an old classic. Perfect fall finger food.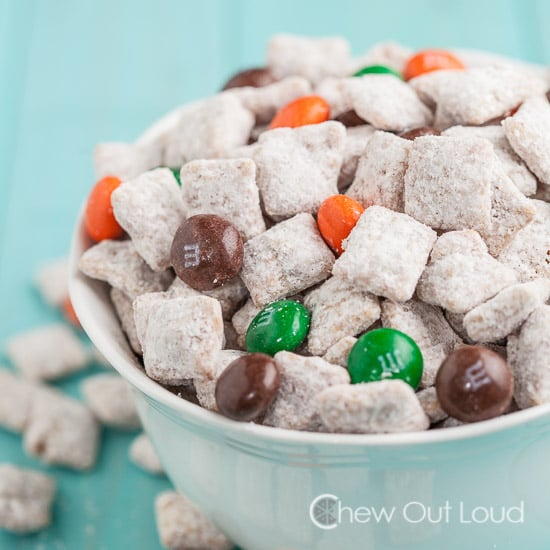 3. Crunchy Granola — the perfect balance of sweet and slightly salty, crunchy and a little chewy. Awesome on-the-go snack when you need it!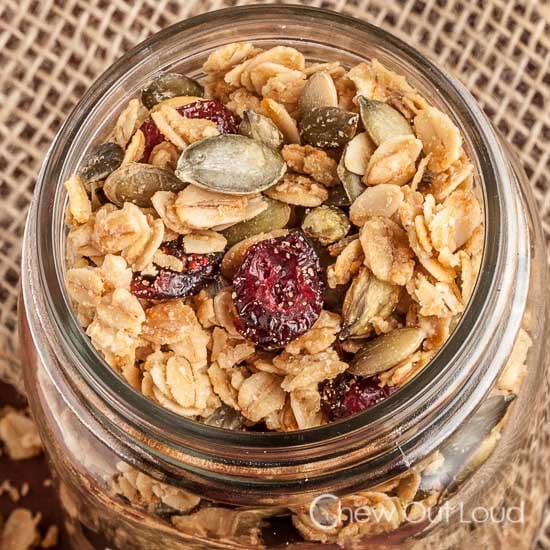 4. Chewy Chocolate Chip Granola Bars — for all chewy granola fans, you'll adore this one. How awesome is it to whip up an entire pan of these, just the way you like it? All natural and a fraction of the cost!