Peanut Butter Snickerdoodle Muddy Buddies (Puppy Chow)
By Amy Dong
Published Oct. 16, 2014
Updated Oct. 8, 2023
For an easy, addictive treat that people of all ages are sure to adore, look no further. Peanut Butter Snickerdoodle Muddy Buddies are a fun twist on the classic snack we've grown up with.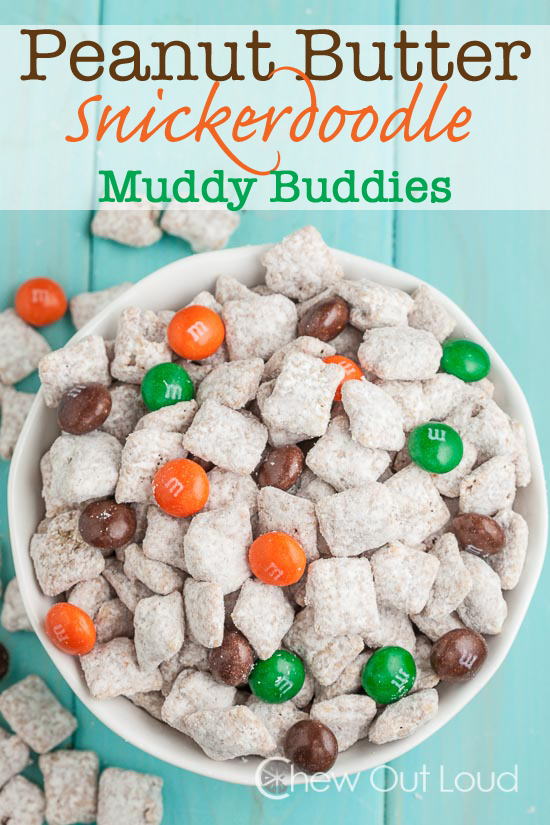 snickerdoodle Muddy Buddies
The first time I ever had Muddy Buddies was in 6th grade.
Clarification. I was actually 20-something and was teaching 6th grade. Many of whom were much taller than me.
I'm not sure Muddy Buddies were invented back when I was twelve. If they were, I sadly wasn't privy to it.
But one summer I taught an extraordinary group of very special 6th graders who arrived every morning to a bungalow classroom with no air conditioning in the arid heat. Yet out of that makeshift classroom came all the uninhibited joy that only such special students could bring…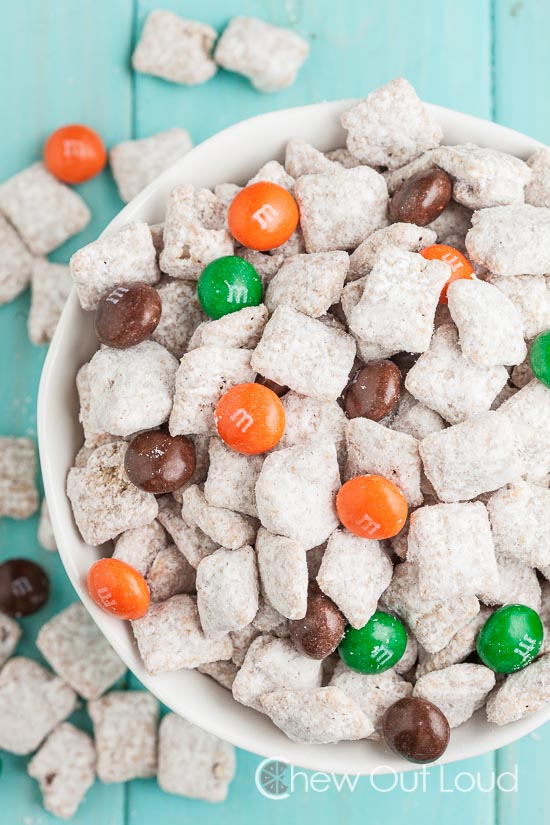 We learned, laughed, and did stuff like make Muddy Buddies. Only it was more fun because we called it Puppy Chow.
It was summer after all, and once academic goals were accomplished, we embraced the fun.
My co-worker tutored me on the art of Puppy Chow making. Chex cereal, chocolate, powdered sugar, and peanut butter — this was well before PB went into cafeteria exile.
We mixed up all that goodness, worked our arms out like mad while shaking up the cereal, and dumped out the magic.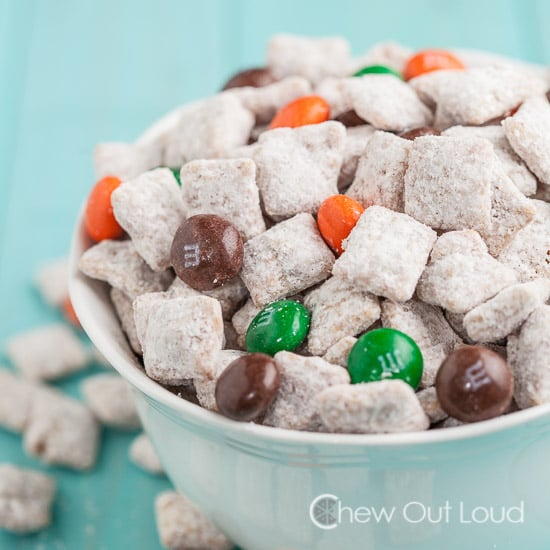 The pure delight on those sweet 12-year-old faces was priceless.
We all dug into that big batch of puppy chow, savoring every sweet crunchy bite. It was as much a first for me as it was for them.
I'll ever forget it. And ever since then, I've made many more batches of muddy buddies of various flavors to share with my own children and their friends. I think of those 6th graders every single time.
These Peanut Butter Snickerdoodle Muddy Buddies are perfect for any time of year, but the cinnamon spice gives these a fall/holiday vibe.
Here's to food with names like Puppy Chow and fun memories to match. Enjoy!
Did you make this?
Please give us a rating and comment below. We love hearing from you!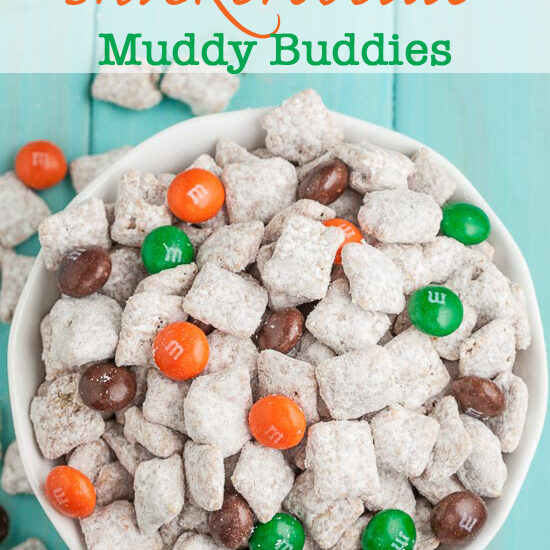 Peanut Butter Snickerdoodle Muddy Buddies (Puppy Chow)
Peanut Butter Snickerdoodle Muddy Buddies are a delicious twist on the classic puppy chow recipe. Crispy, sweet, and cinnamony, these are the perfect treat
Instructions
Carefully put powdered sugar in a clean large paper bag (grocery store size) and set aside.

In a heavy saucepan over lowest heat, melt together white chocolate chips, peanut butter, and butter, stirring frequently until just melted. Remove from heat promptly (if your'e not careful, it will quickly go from nicely melted to clumpy.) Stir in vanilla and cinnamon and stir until incorporated.

In a large bowl, mix Chex cereal with the melted peanut butter mixture. It's easiest to use clean hands to gently toss until fully coated. Pour well coated cereal in paper bag with powdered sugar. Roll the opening down until bag is tightly sealed, but with plenty of space to shake up the cereal mixture. Shake vigorously until all cereal is coated with powdered sugar. Serve immediately, with M&M's or other candies of your choice. Store in airtight container for several days (but it probably will get eaten well before that.)
Nutrition (per serving)
Calories:
187
kcal
|
Carbohydrates:
32
g
|
Protein:
3
g
|
Fat:
11
g
|
Saturated Fat:
5
g
|
Polyunsaturated Fat:
1
g
|
Monounsaturated Fat:
4
g
|
Trans Fat:
0.1
g
|
Cholesterol:
10
mg
|
Sodium:
177
mg
|
Potassium:
106
mg
|
Fiber:
1
g
|
Sugar:
9
g
|
Vitamin A:
344
IU
|
Vitamin C:
3
mg
|
Calcium:
82
mg
|
Iron:
5
mg
Source: Chew Out Loud, adapted from crazyforcrust
Got the Munchies?! Here are a few nosh-worthy solutions!
Chocolate & Pretzel Turtles = Can't possibly say no. Just yes!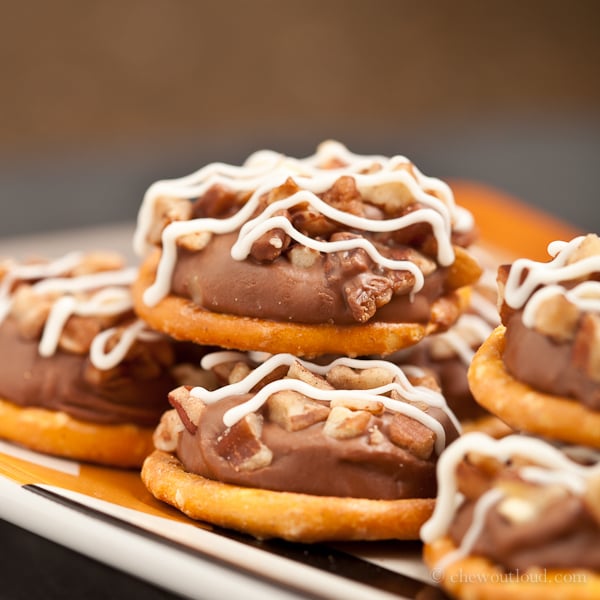 No-Bake Energy Bites = Have you ever seen a cuter powerhouse of a snack?? Perfect for pre/post workouts. Gluten-Free.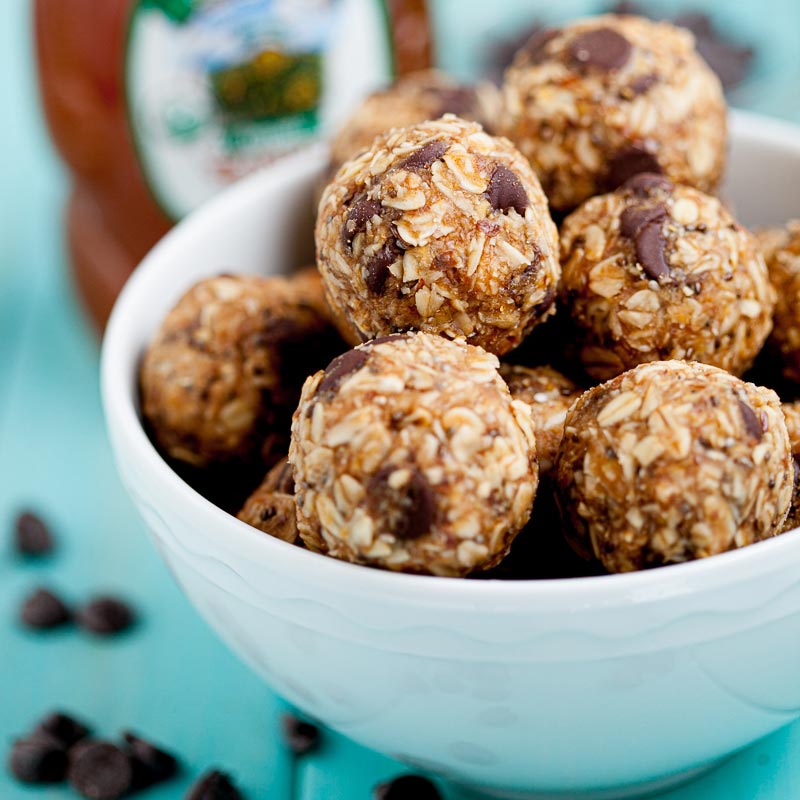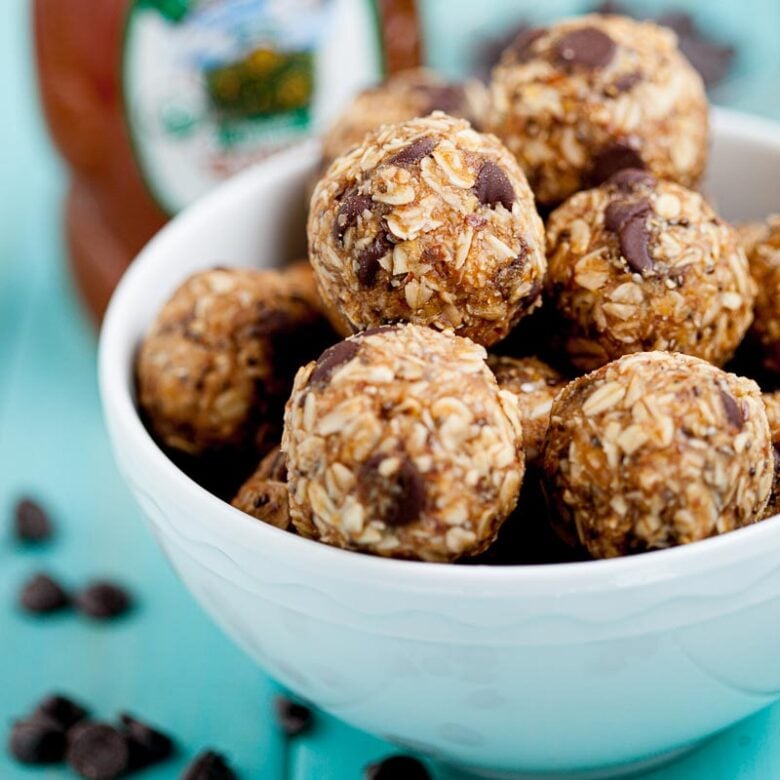 Cinnamon Sugar Candied Nuts with Sriracha = The perfect mix of sweet, salty, and spicy!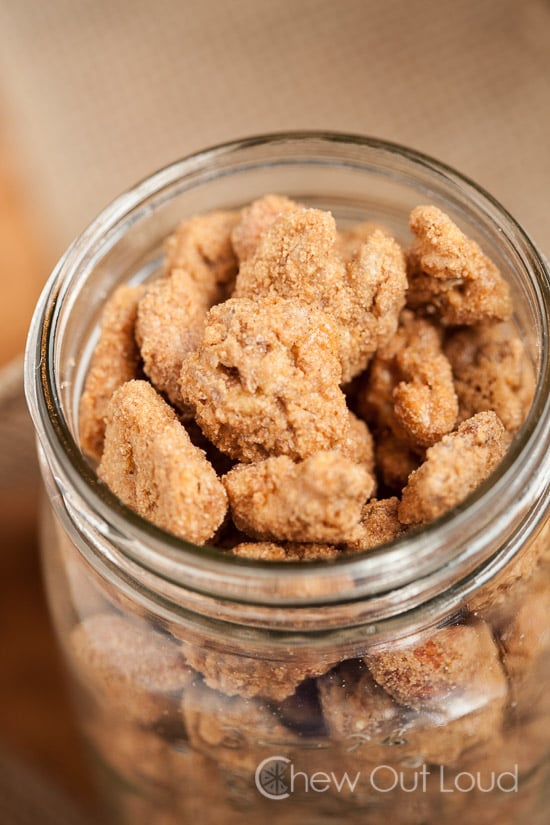 Something for the salty snacker. Homemade Cheez-Its. WAY better than the boxed stuff, pinky promise.