Lemon Icebox Cake (No Bake!)
This Lemon Icebox Cake is refreshing, light, and tastes like a lemony twist on Tiramisu. The texture is light and airy, with a lemony cream filling. Lemon curd is a bright star in this cake; its tangy lemon flavor and sweetness truly shines.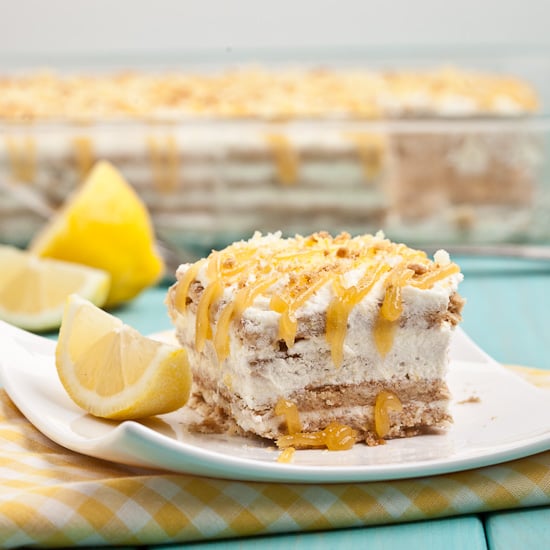 This weekend, we are all about making every moment count. We're making an effort to slow down (somewhat) and enjoy every last hour before the official first day of school comes calling. Only three more days until the neighborhood turns quiet, with all the kids back at their school desks.
With that, our aim is to hit up all our favorite lakes, parks, and pools before Labor Day signals the official end of summer in the Land of 10,000 Lakes.
We're planning to make a lot more ice cream (did you see yesterday's Cookie's 'n Cream one?) We're planning to eat yummy treats that need no baking. Hubby's totally on board, since one of his primary goals is not heating up the house when it's hot out. Well, it's hot out. So how's about this Lemon Icebox Cake, no-bake style?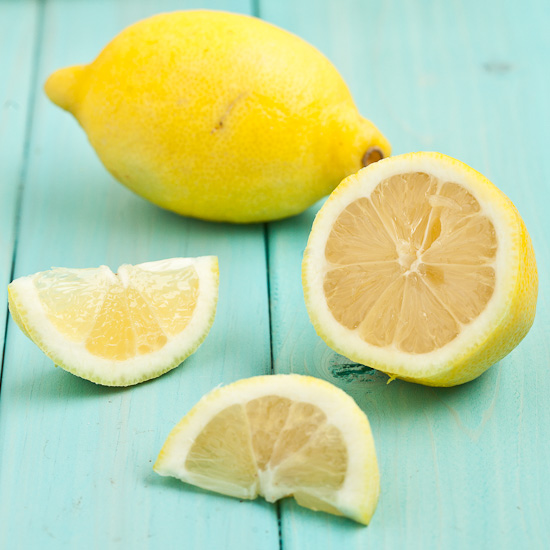 No-bake desserts and I have started a lasting friendship this summer. I've been making creamy ice-cream cakes and enjoying refreshing tropical smoothies. We've had parties (literally) with pretty, layered Jello and cakes like this Strawberry Icebox one. This week I remembered seeing a Lemon Icebox Cake somewhere and thought about it for about 3 seconds. The scorching heatwave quickly sealed the deal.
Lemons are the best warm weather ingredient. They're refreshing in iced tea. They're fabulous in desserts. I'll always remember Hubby was fond of bringing me coffee shop lemon bars when we were dating. Later, I would make it my mission to create the best lemon bars ever. And now this Lemon Icebox Cake is our new favorite no-bake cake.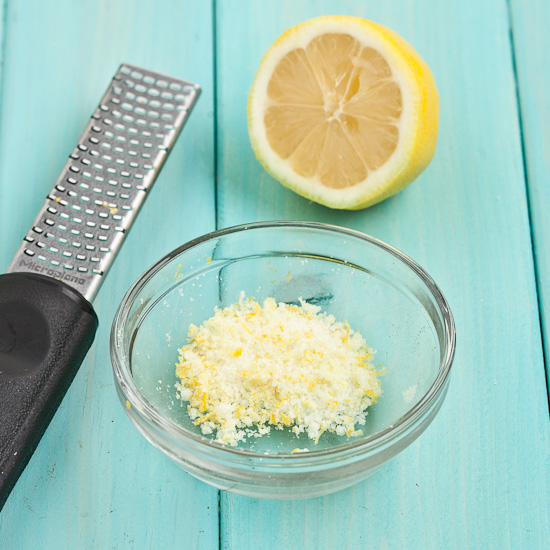 I made a lemon sugar to sprinkle over the top, which is so delish that I could eat it by itself. I did do that. The lemon sugar gives a zesty sweet crunch to the topping, balancing out the creamy softness of the cake.
This Lemon Icebox Cake will immediately become your friend when you try it. Light, creamy, refreshing, tangy, and sweet… the perfect combination for this time of year.
Just be sure to give it 3-4 hours to sit in fridge before serving. Happiness is: This can be made the night before, saving you time on the day of your lemony party.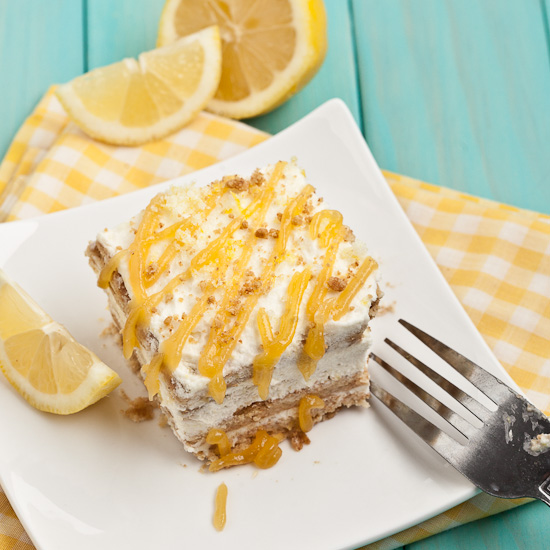 Happy Labor Day weekend, Everyone. Enjoy!
Did you make this?
Please give us a rating and comment below. We love hearing from you!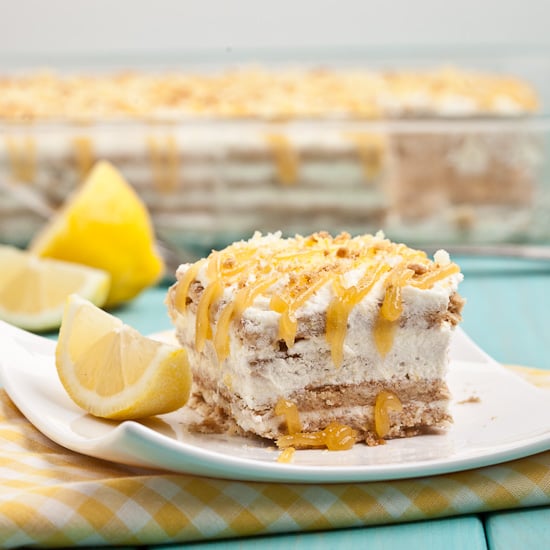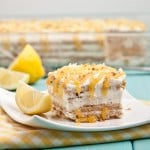 Lemon Icebox Cake (No Bake!)
This lemon icebox cake is superbly light, refreshing, airy, and creamy all at once. The lemony tang balances out the sweet so perfectly.
Instructions
In a small bowl, combine 1 tsp lemon zest and 2 TB granulated sugar. Mix well and set aside at room temp, uncovered.

In a large mixing bowl, whip the butter until very soft. Add in the heavy cream and continue beating until smooth. Add sugar, salt, and lemon zest. Whip until mixture forms firm peaks. Gradually beat in lemon juice, beating until fully incorporated. The lemon whipped cream should hold peaks; don't worry if it starts to curdle.

Place warmed lemon curd in a Ziploc baggie, press out the air, and seal bag. Cut a very tiny hole at bottom corner, and set aside.

Spread a small amount of lemon whipped cream onto the bottom of a 9×13 inch baking dish.

Lay down a layer of graham crackers (about 6). Spoon 3/4 to 1 cup of lemon whipped cream over crackers. Drizzle about one-fourth of the lemon curd over the whipped cream layer. Repeat layering 3 more times. You should end up with four layers total, finished by the final drizzle of lemon curd.

Cover and let chill in fridge for 3-4 hours or overnight. Crackers will soften to a spongey cake texture.

Use a fork to break up lemon sugar and sprinkle over top of cake before serving.

Leftovers will keep well in fridge for 1-2 days.
Nutrition (per serving)
Calories:
381
kcal
|
Carbohydrates:
27
g
|
Protein:
3
g
|
Fat:
33
g
|
Saturated Fat:
21
g
|
Polyunsaturated Fat:
1
g
|
Monounsaturated Fat:
8
g
|
Trans Fat:
0.2
g
|
Cholesterol:
93
mg
|
Sodium:
169
mg
|
Potassium:
84
mg
|
Fiber:
0.3
g
|
Sugar:
19
g
|
Vitamin A:
1193
IU
|
Vitamin C:
5
mg
|
Calcium:
53
mg
|
Iron:
0.2
mg
Source: Chew Out Loud, adapted from theKitchn