How to Make Lemon Curd at Home
This Lemon Curd Recipe is easy, bright, tangy, and supremely happy. It's perfect for giving away as gifts. Keep a jar in your fridge to use on bagels, toast, pancakes, or even in yogurt! Delicious when combined with cream cheese, too.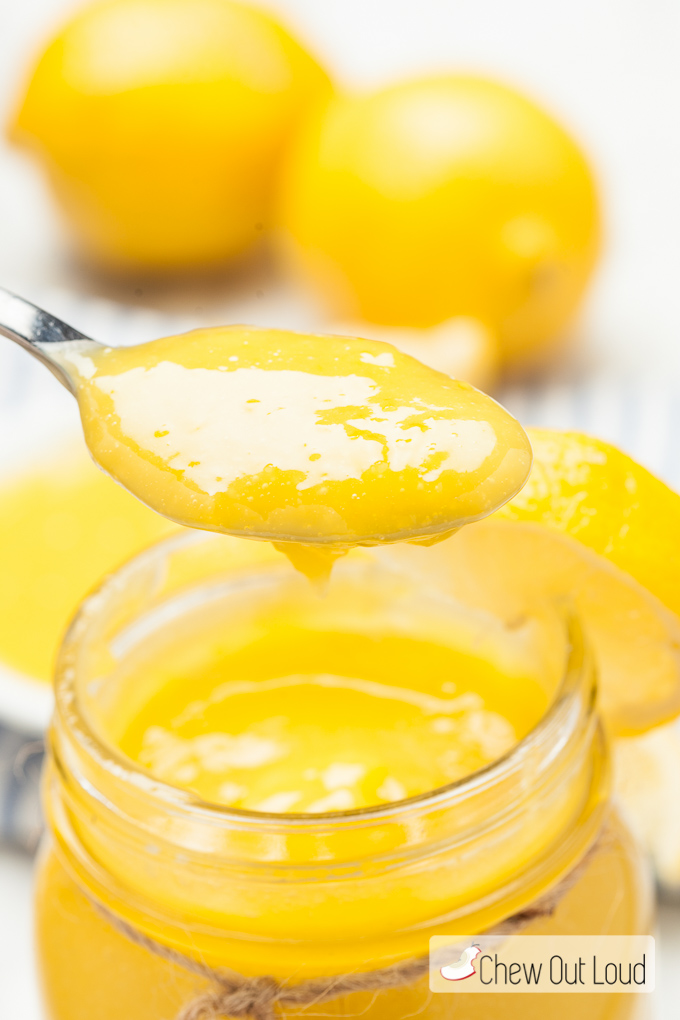 How to Make Lemon Curd
If there's a day for cheery, happy, sunny lemon curd, that is today. Somehow the sun is in hibernation mode, nowhere to be seen for nearly a week. Gray may be the new beige for interior design, but it's certainly not en vogue for spring skies.
When the sun does more hiding than shining, I grab a bag of lemons. Bright yellow lemons always bring some spunk to quell that funk.
I know I'm full of cheesy rhymes sometimes. I'll make up for it with this spectacular Lemon Curd Recipe…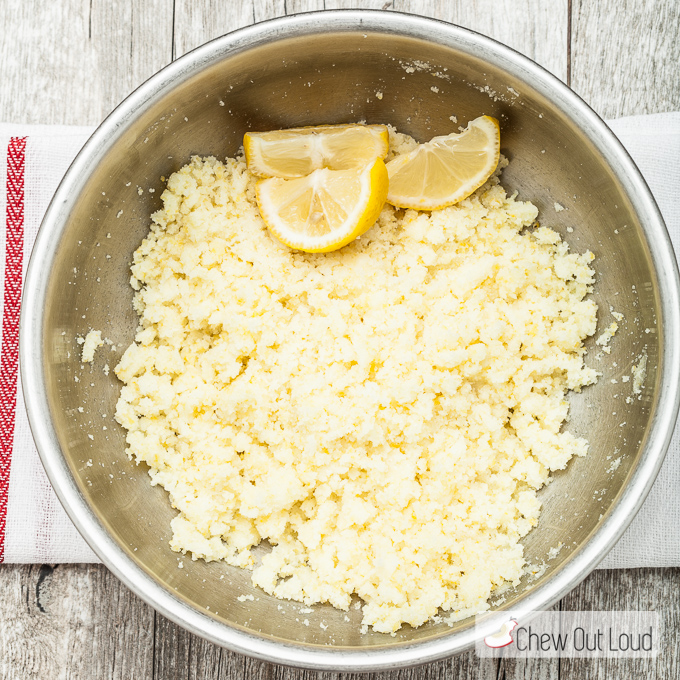 Homemade Lemon Curd is The best
There's simply nothing else quite like really good lemon curd. I first fell for it a few years ago when I bought a jar of it from Trader Joes. I still occasionally buy it, because freshly made lemon curd just tastes so much better, I prefer homemade lemon curd by far.
Once you've discovered the beautiful world of homemade lemon curd, you'll wonder where it's been all your life. It's truly hard to go back to anything else.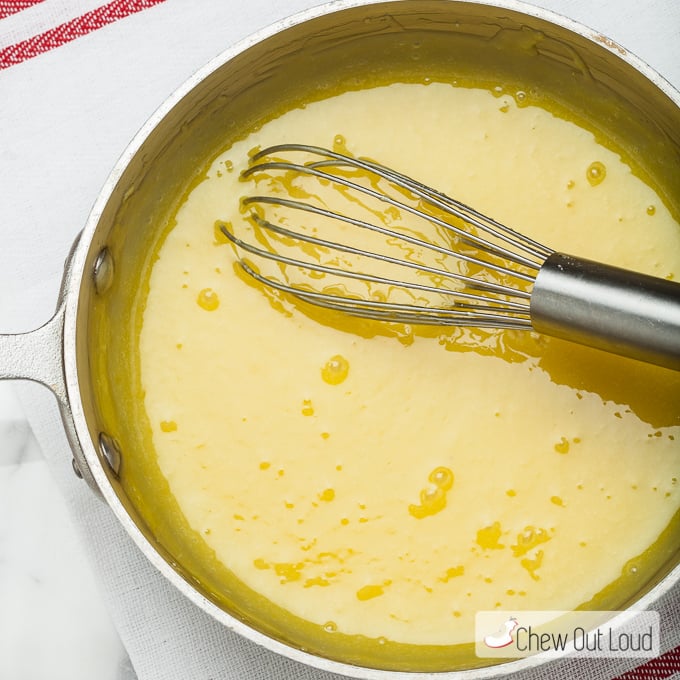 Homemade Lemon Curd keeps well
I wanted a supremely lemony lemon curd with the perfect balance of tang and sweet. Store brands can often be overly sweet with not enough lemony tang.
Secondly, I have to manage all those lemons in my kitchen. Because I greedily buy a huge bag full but then what to do with all those pretty lemons?
I lied. There aren't just two reasons for lemon curd making. My third and immensely important reason for making my own lemon curd is so that I can have big jars of it in my fridge at all times. It keeps exceptionally well and is perfect for gifting to other lemon lovers in your life.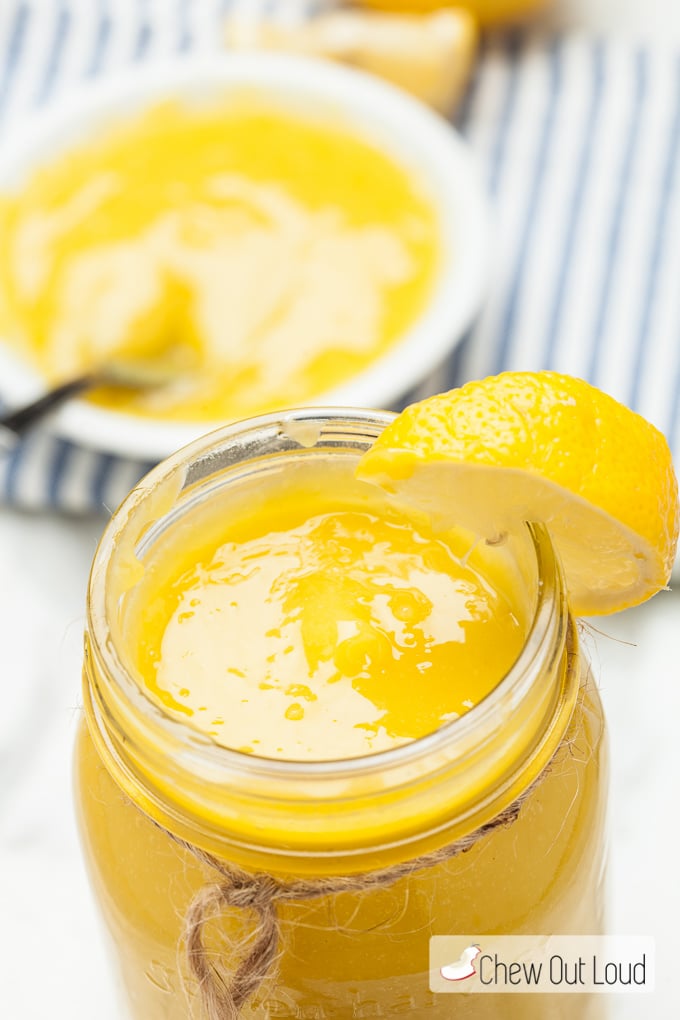 Thick, Velvety texture: perfect for spreads
Lemon zest is a delicious mystery. The aroma and flavor of fresh lemon zest is unparalleled. Then when you go and mix sugar and lemon zest together, it's spoon-in-mouth worthy.
But that's not all. Add butter and eggs to that mixture and watch the magic happen. It takes just a bit of stovetop time to witness the liquid transform into a gorgeous, thick, velvety smooth mixture.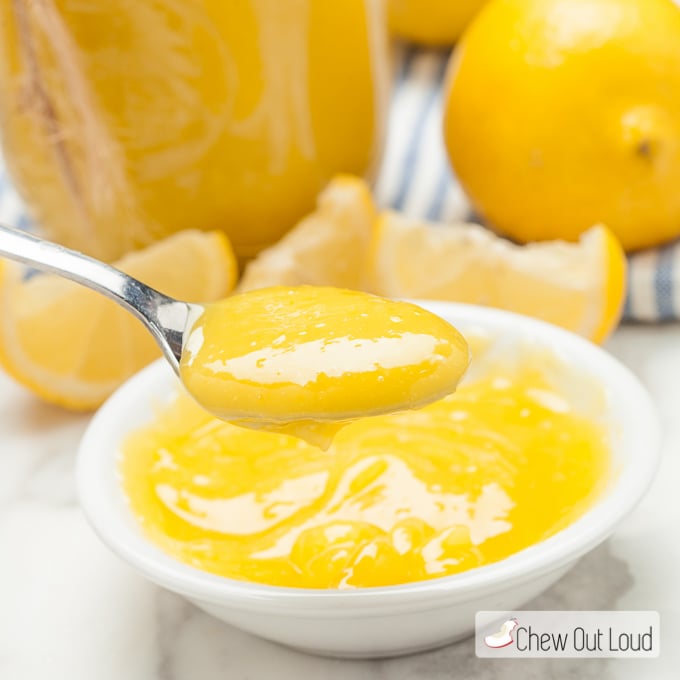 Always chill lemon curd
Once the lemon curd is thickened, simply give it time to chill. Yeah, the waiting can be rough. But it must be chilled well in order to reach full potential.
The result is a beautifully sweet yet tangy and lemony treat that can be used in a myriad of ways, aside from spooning it directly into your mouth (which is perfectly acceptable.)
Beyond bagels, toast, muffins, and pancakes, I use lemon curd on French Toast Casseroles, Lemony Cakes, or mix it into yogurt and Chia Pudding.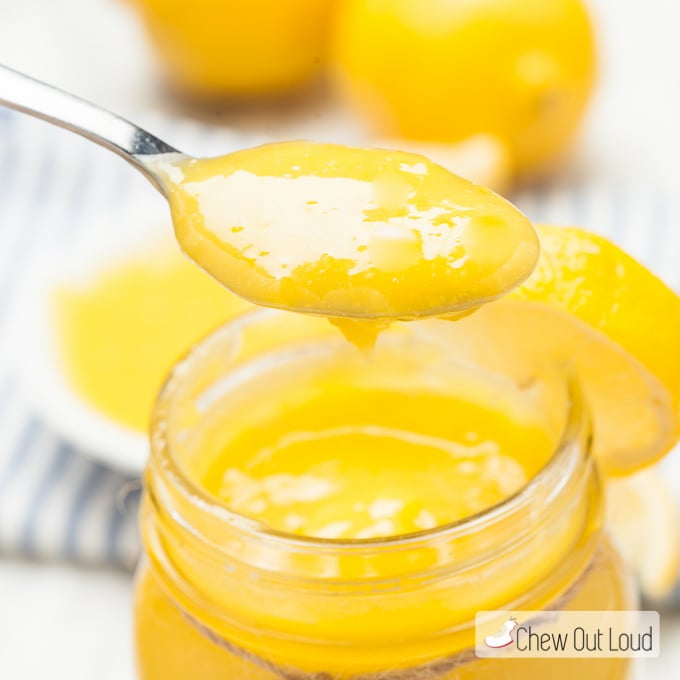 It's an easy, delicious gift in a jar
If you're feeling generous (or crafty without having to be crafty)… homemade lemon curd is awesome as a gift. It keeps very well in airtight jars in the fridge.
It'll most definitely brighten a friend's day. Maybe even add some Chewy Soft Lemon Cookies into her gift basket. Someone is super lucky to be your friend.
---
---
Did you make this?
Please give us a rating and comment below. We love hearing from you!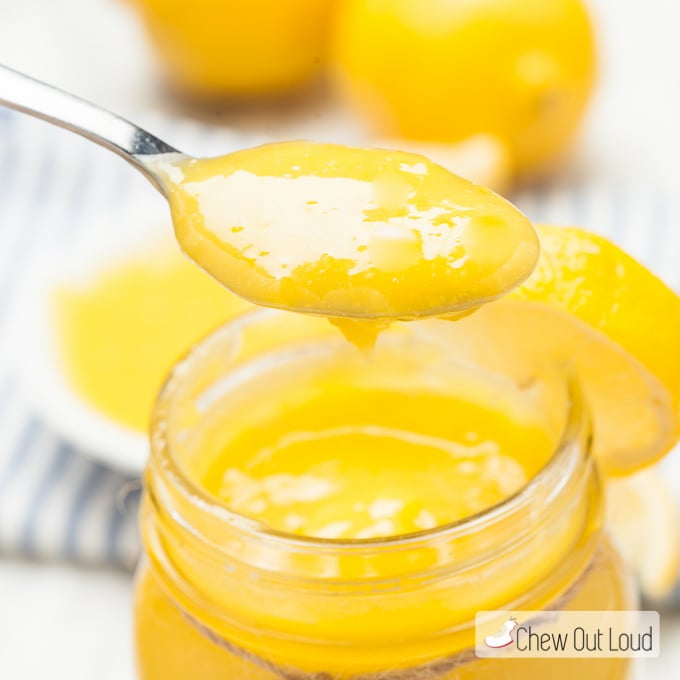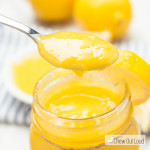 Lemon Curd Recipe
This Lemon Curd Recipe is simple yet scrumptious. You'll have a lemon curd that is creamy, bright, cheery, and the perfect balance of sweet and tang. There's big lemon flavor in this curd, making it a great gift for lemon lovers.
Instructions
In a food processor fitted with steel blade, add lemon zest and sugar. Pulse until well combined and zest is finely minced with the sugar.

In a stand mixer fitted with paddle attachment, cream the butter. Beat in the sugar-zest mixture until combined. Add eggs, fresh lemon juice, and kosher salt. Mix until well combined, scraping down sides as needed.

Pour mixture into a medium saucepan and whisk constantly over low heat until thickened, about 10-15 minutes. Lemon curd will thicken just below the point of simmer. It will turn from a dark yellow liquid to a pale, thick syrup as you whisk.

Once lemon curd is nicely thickened and pale yellow, remove from heat. Allow to cool and chill completely. Store in airtight container in fridge.
Notes
If you enjoyed this recipe, please come back and give it a rating ♡
Nutrition (per serving)
Calories:
153
kcal
|
Carbohydrates:
20.7
g
|
Protein:
1.8
g
|
Fat:
7.4
g
|
Saturated Fat:
4.3
g
|
Trans Fat:
0.3
g
|
Cholesterol:
65.9
mg
|
Sodium:
78.2
mg
|
Sugar:
20.2
g
favorite lemony treats that are sure to please:
1. The Best Lemon Bars. I've made a ton of lemon bars in my lifetime, and these are the best ones ever. Suuuuper addictive, so be ready. Know that people will devour this.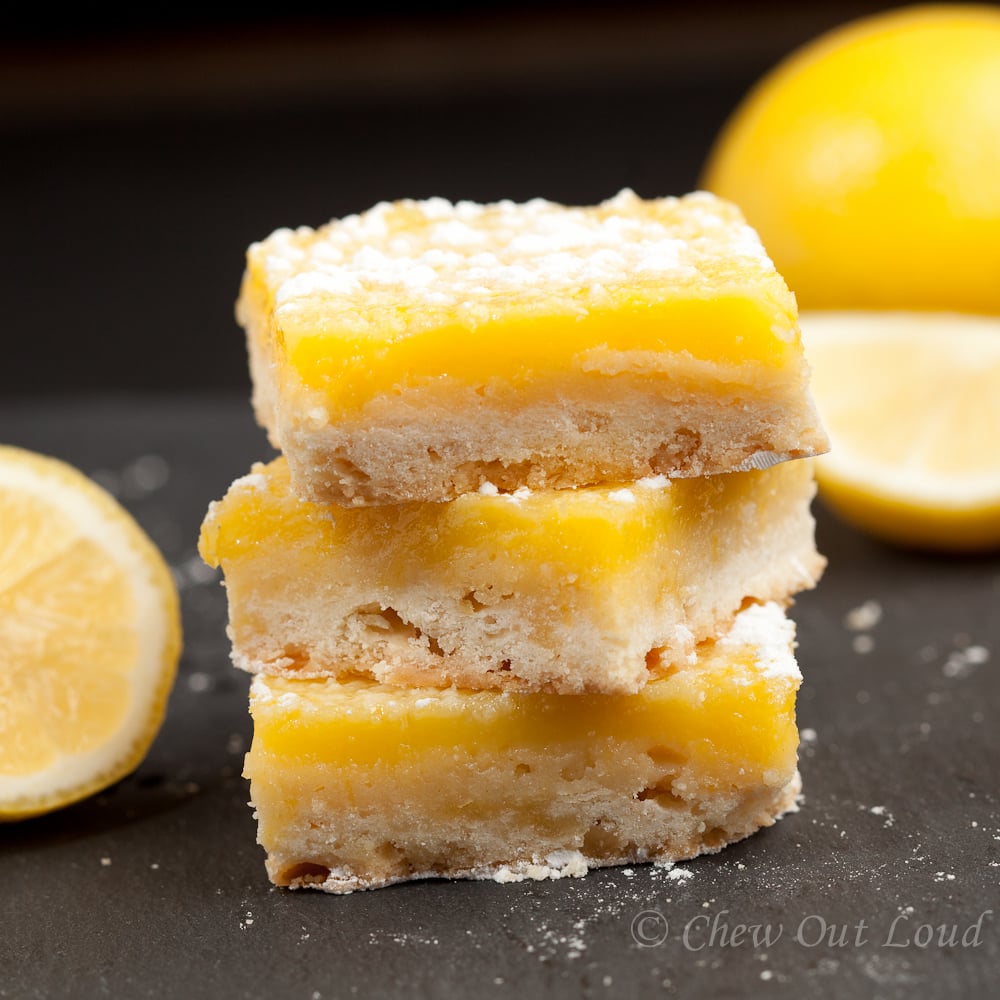 2. No Bake Lemon Icebox Cake. This is one fabulous no-bake treat! It tastes light and airy, while delivering a big lemony punch. Another crowd pleaser; it's perfect for picnics.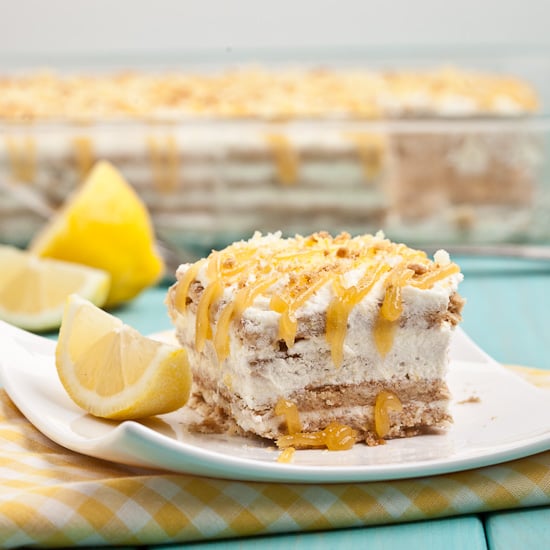 3. Blueberry and Lemon French Toast. I use lemon curd in the layers of this yummy breakfast casserole. It's scrumptdeelicious.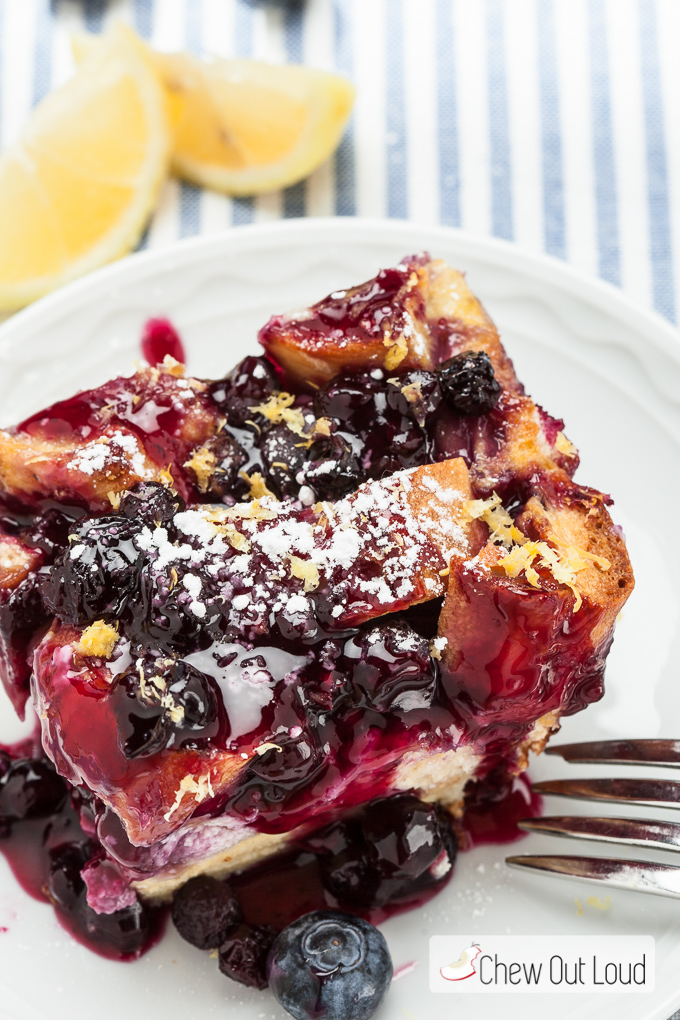 4. Magic Lemon Custard Cake. No hocus pocus here; just pure delight. One batter bakes up into 3 luscious layers of yum.