15 Best Lemon Recipes
By Amy Dong
Published May. 13, 2020
Updated Mar. 28, 2023
Whether you're looking for sweet or savory recipes that highlight lemons, you'll enjoy this collection of our best lemon recipes. Perfect for spring, summer, or all year 'round. There's something for everyone who craves a delightfully lemony experience.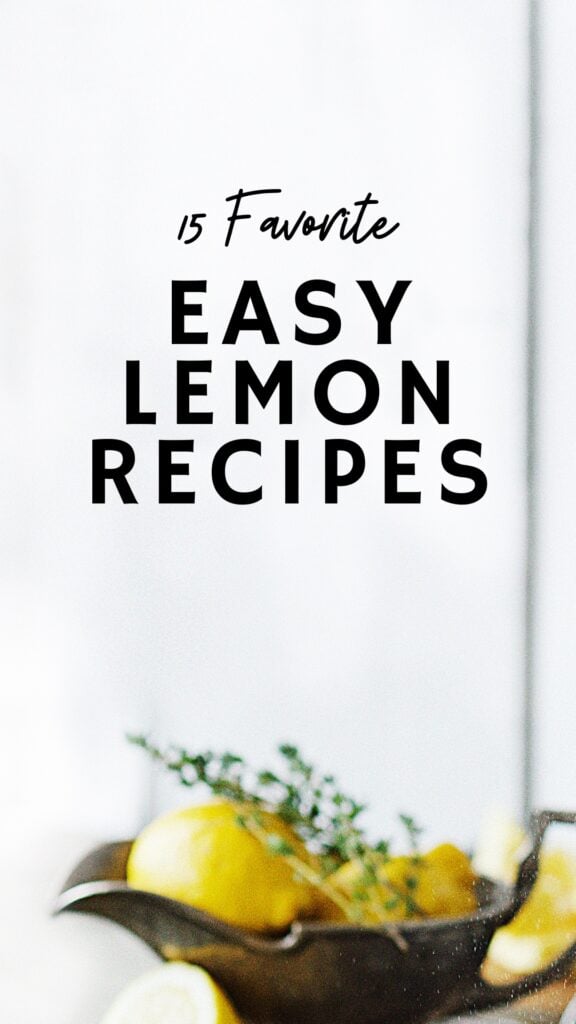 Our Favorite Lemon Recipes:
This out-of-the-world Lemon Curd Recipe is by far the tastiest one we've tried. It's rich with big lemon flavor and tastes amazing over pretty much anything you want to drizzle it over.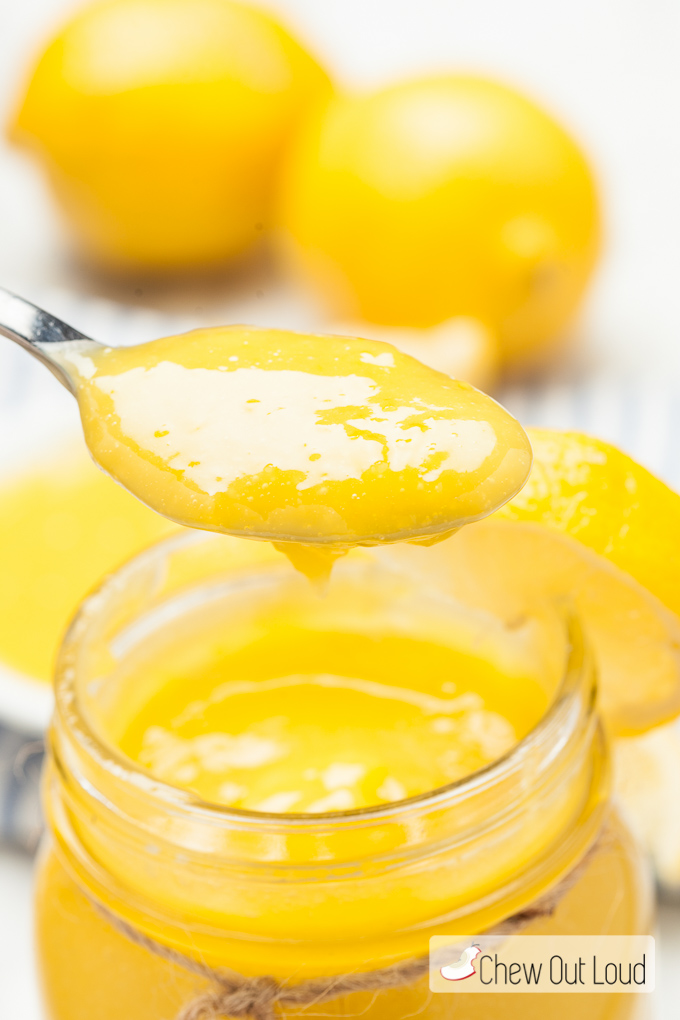 2. No lemon recipe list is real unless there are Lemony Lemon Bars attached. After multitudes of lemon bar recipes, we always come back to this one. With just the right balance of crispy, butter shortbread and velvety tangy lemon filling…it's our favorite for good reason.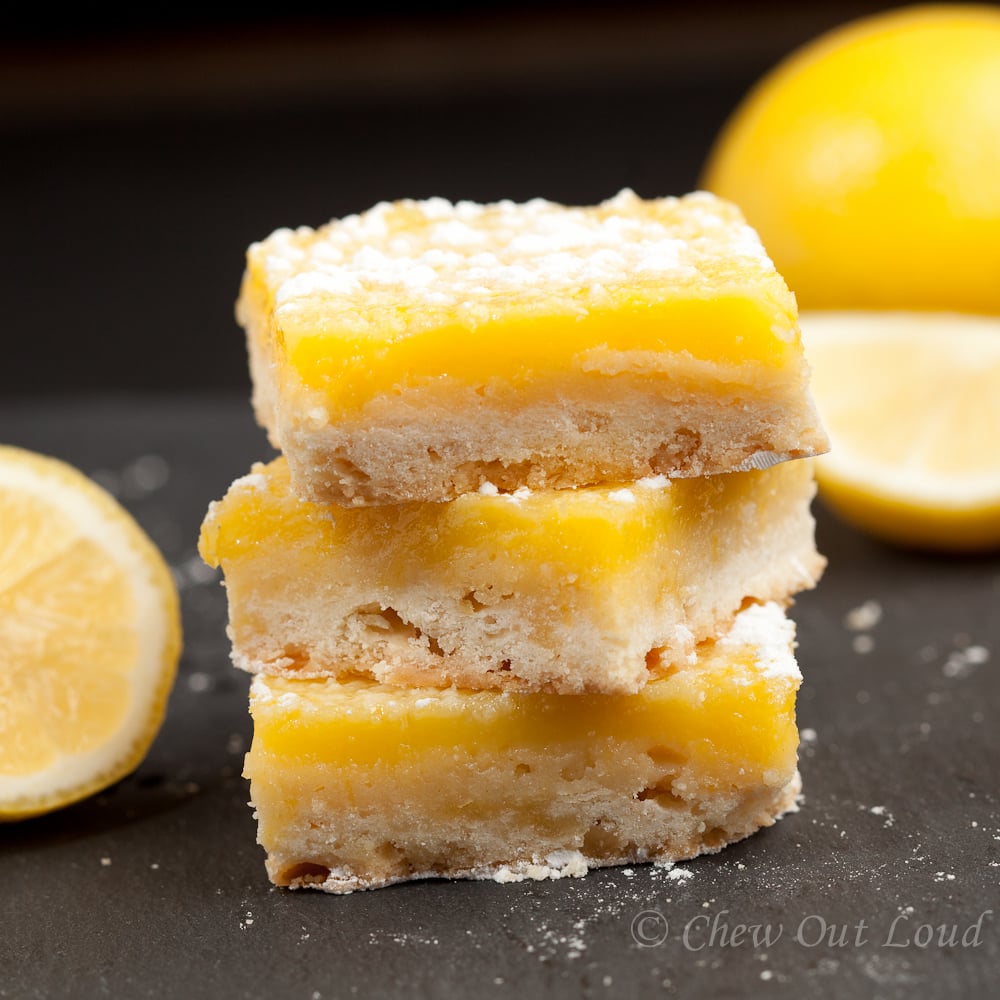 3. This Lemon Garlic Swordfish Recipe works beautifully for any thick, flaky white fish. It's supremely flavorful, with a bright lemon garlic sauce.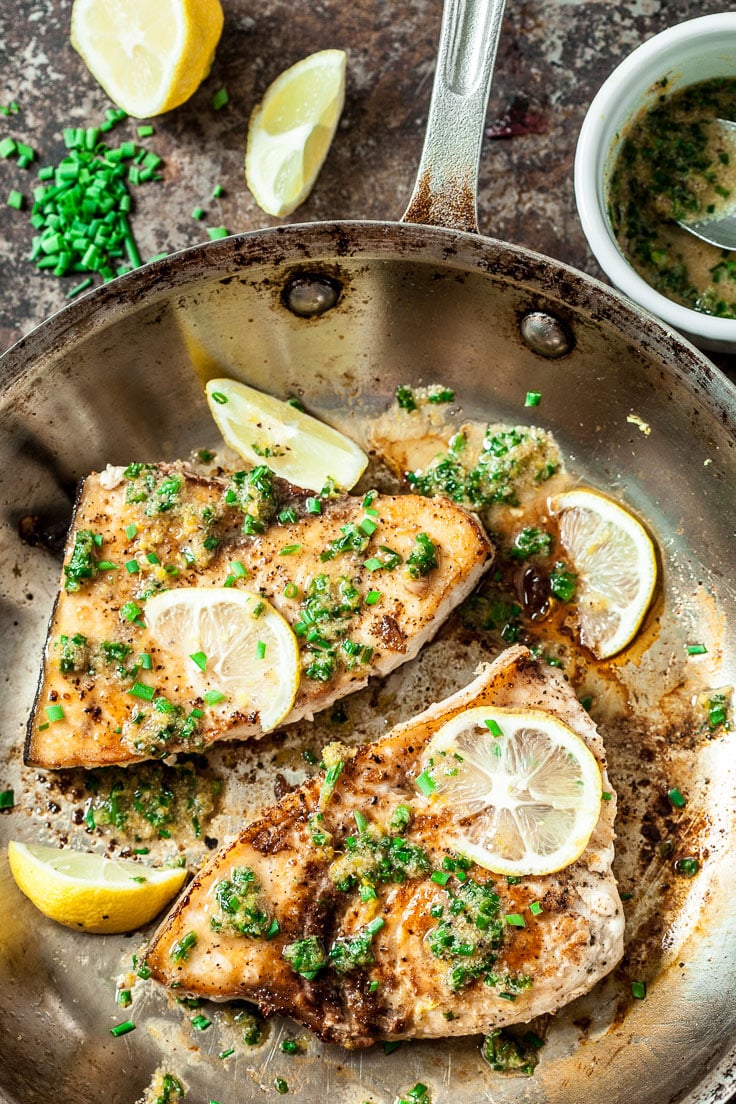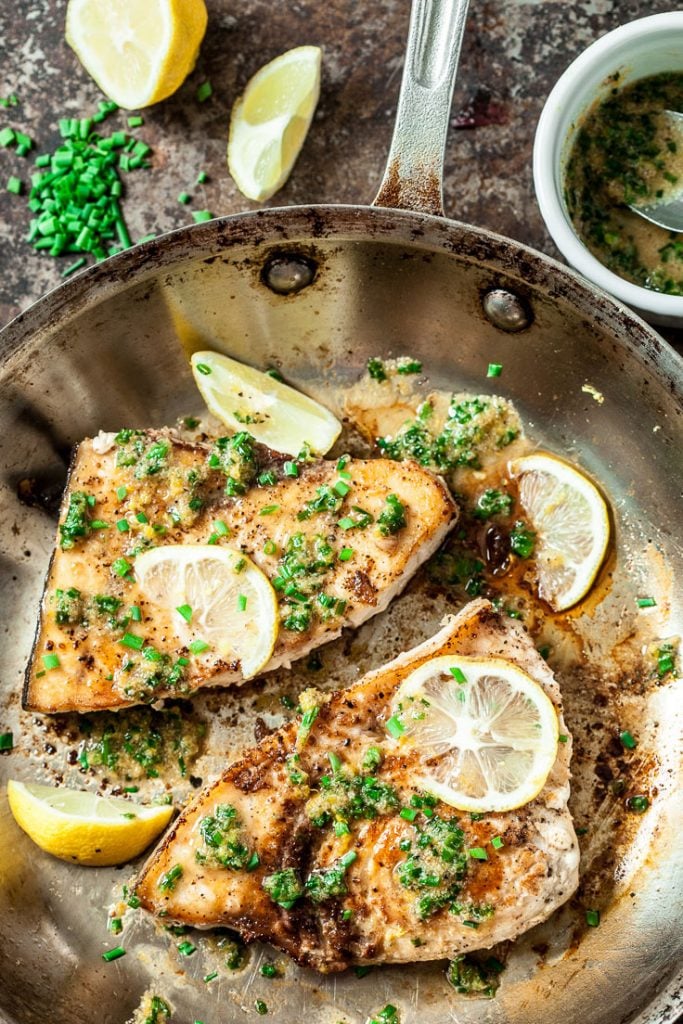 4. These Chewy Soft Lemon Cookies are the cookie of spring and summer. They're everything they promise to be: chewy, soft, and lemony.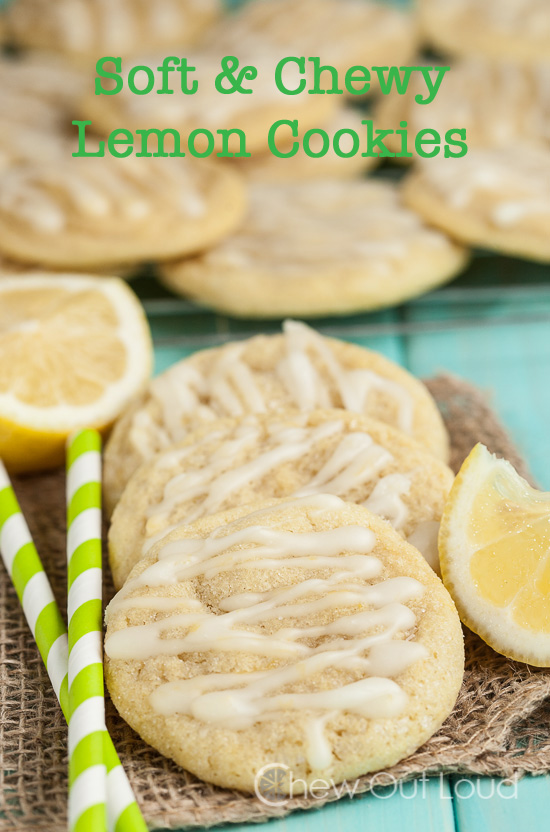 5. The Instant Pot removes all guesswork out of the traditionally tricky risotto. This Instant Pot Parmesan Lemon Risotto recipe is totally easy and on point. The flavors of parmesan cheese and lemon are magical.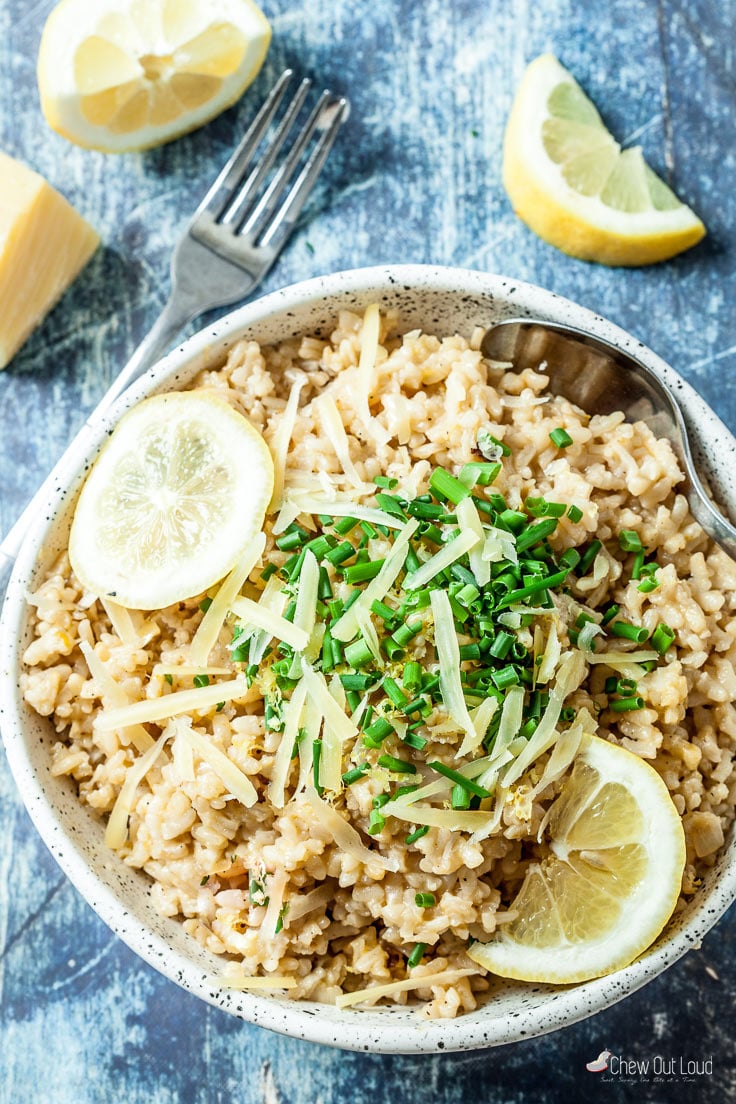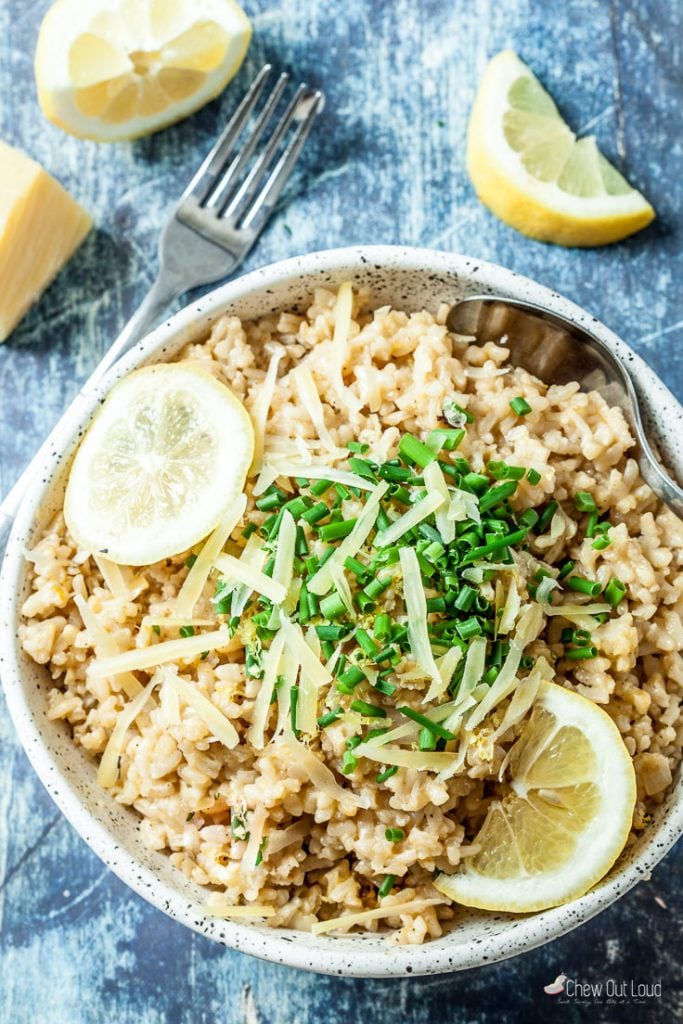 6. Blueberries and lemon go together like PB&J. This Blueberry Lemon Bread is simply amazing, with its ultra moist crumb and luscious berry-lemon flavor.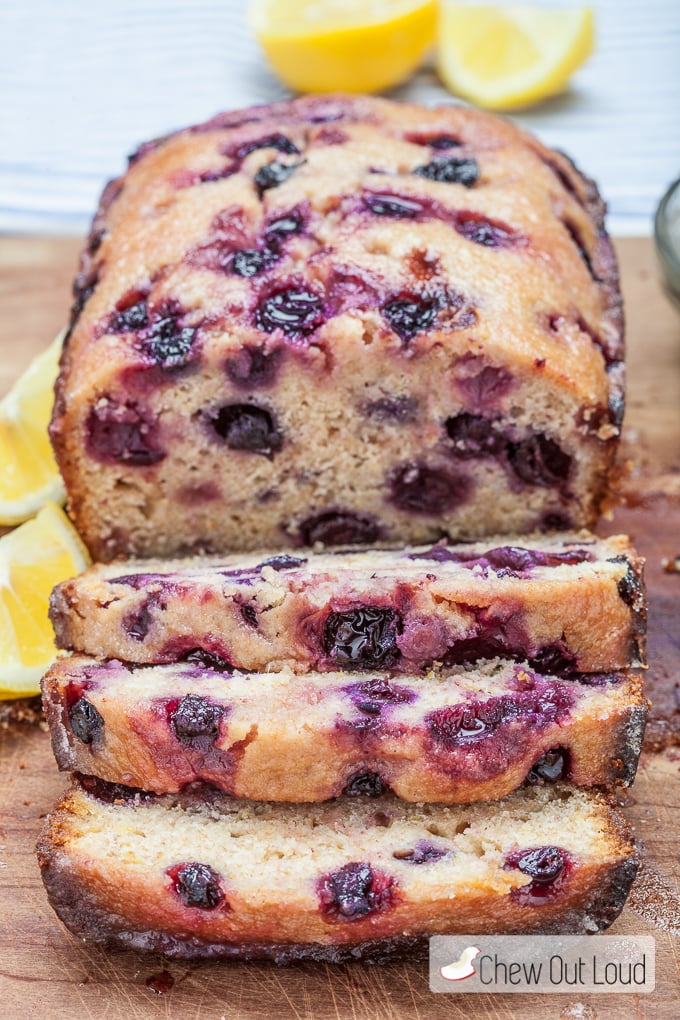 7. Oh, yes. Even potatoes get their lemon fix with this delicious Garlic Lemon Roasted Potatoes side dish.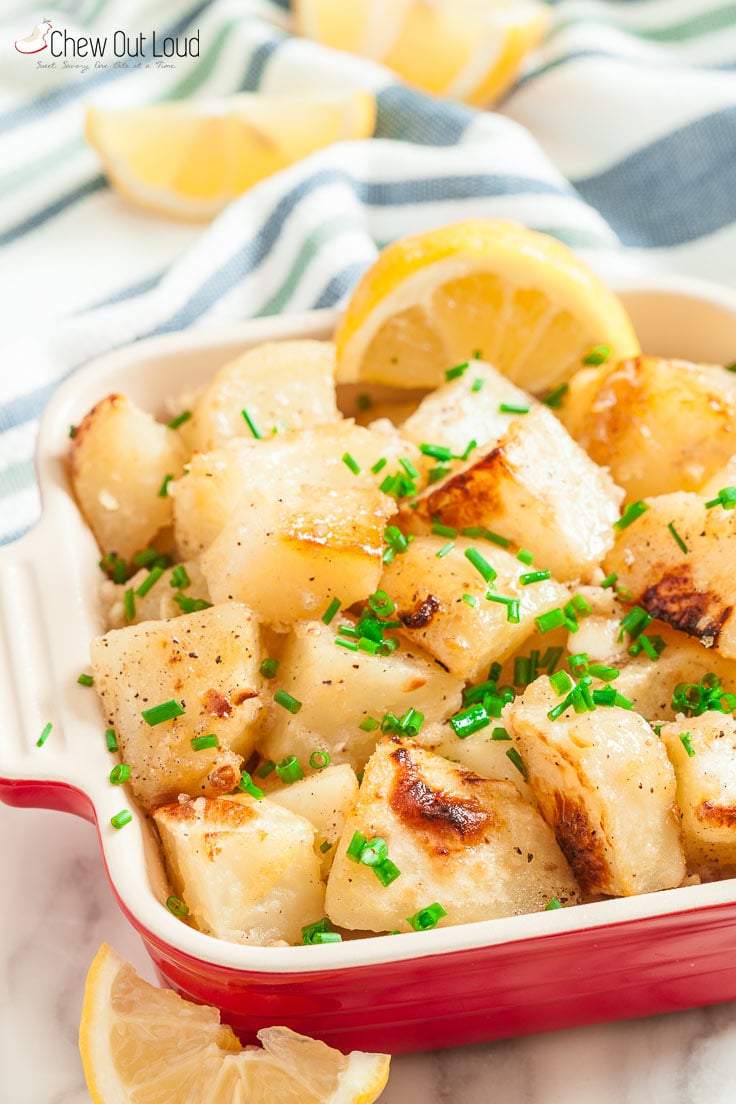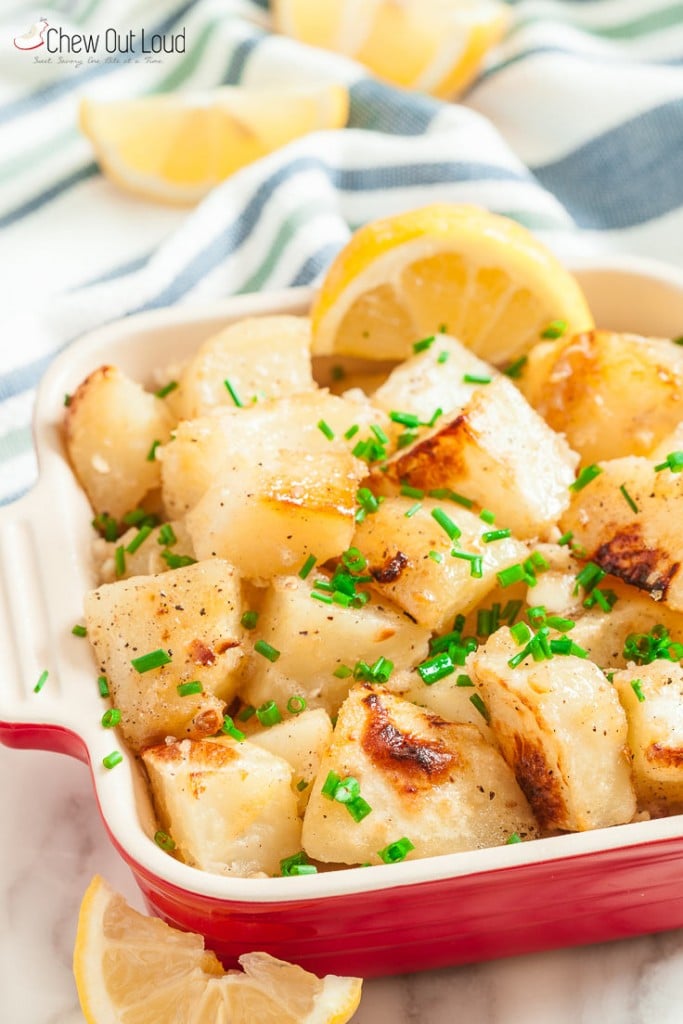 8. Cake for breakfast = more than okay. Especially when it comes to this beautiful Lemon Olive Oil Yogurt Cake. You don't taste the olive oil, but you'll appreciate the tenderness it provides in texture. The glaze is seriously something to be excited about.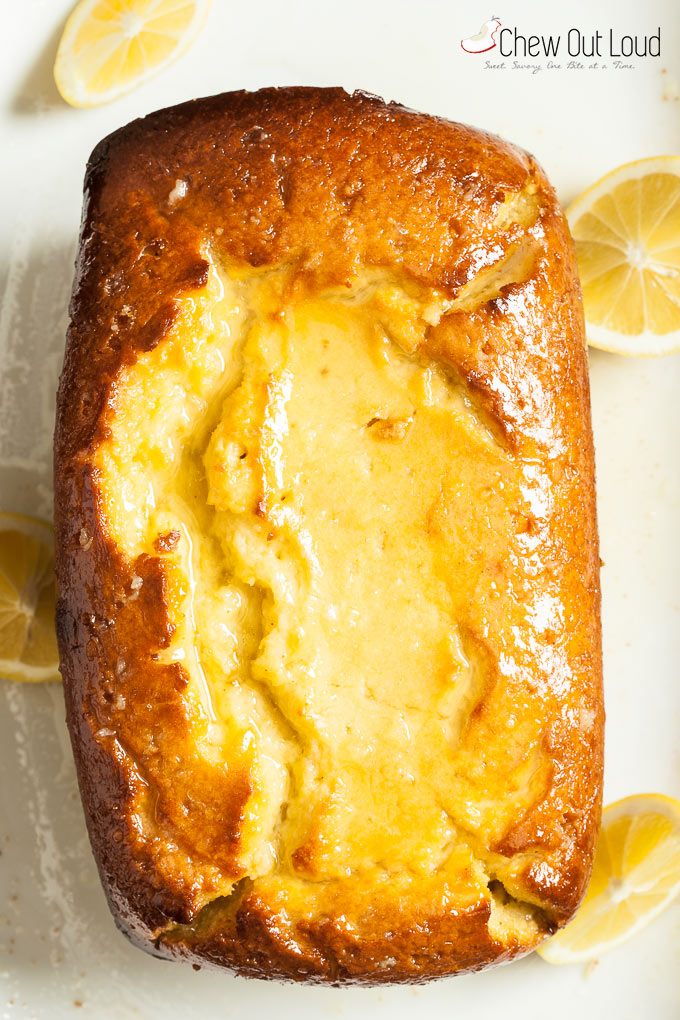 9. Fire up the grill with this Lemon Dijon Grilled Chicken. The flavors are superb, the chicken is tender, and it couldn't be easier to make.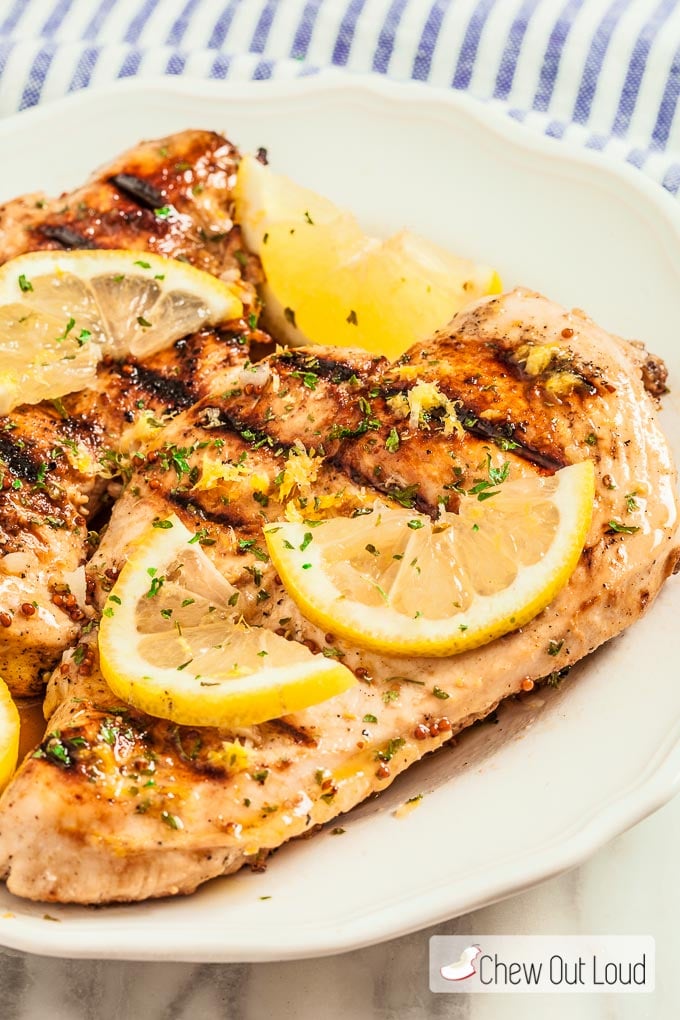 10. These Lemony Butter Spritz Cookies are not only super cute, but they're deliciously tasty and melt-in-your-mouth buttery. Use your favorite cookie press or pastry bag to fit your occasion.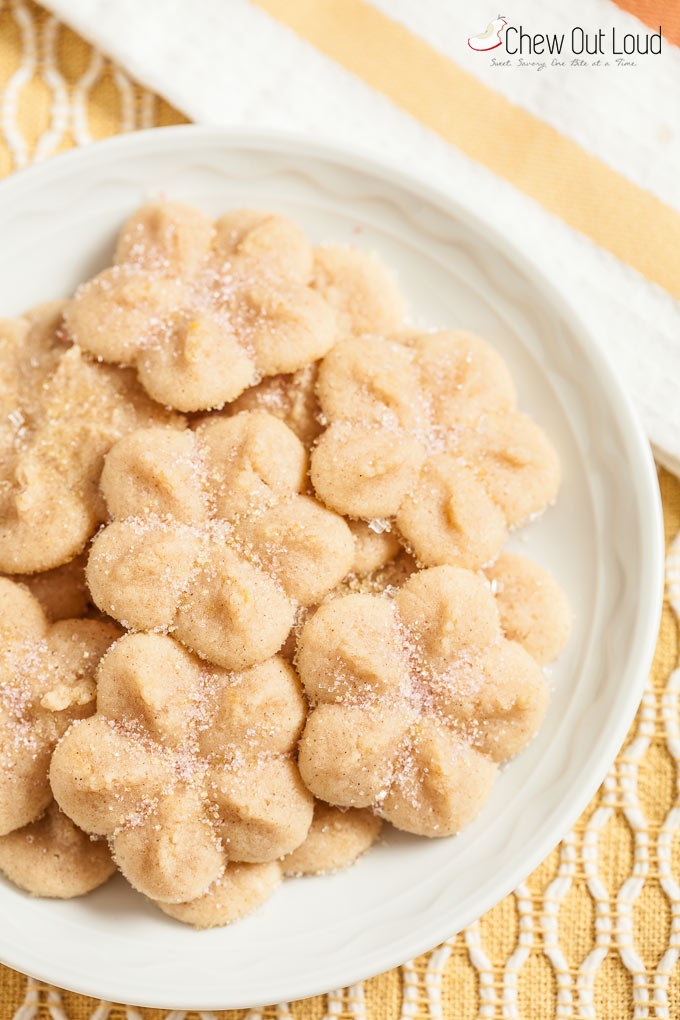 11. You can absolutely put dinner on the table in 30 minutes and have it taste amazing. Introducing Lemon Basil Chicken with Linguine. It's like sunshine on your dinner plate.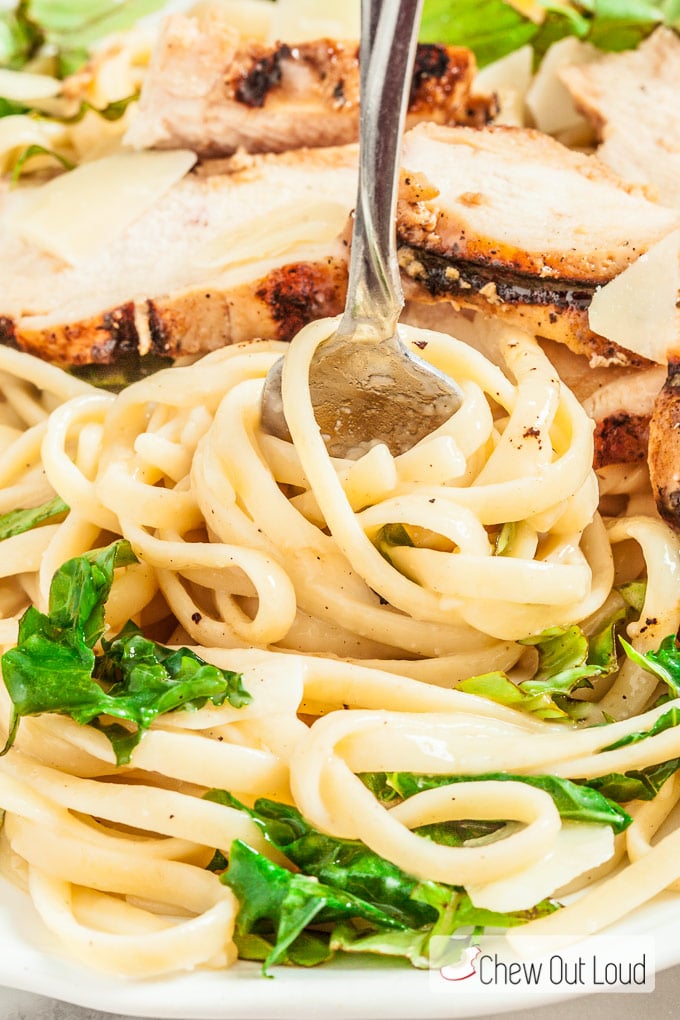 12. No bake, no fussy equipment. Just layers of awesome goodness in this Lemon Icebox Cake. Grownups and kids alike devour it at all the parties.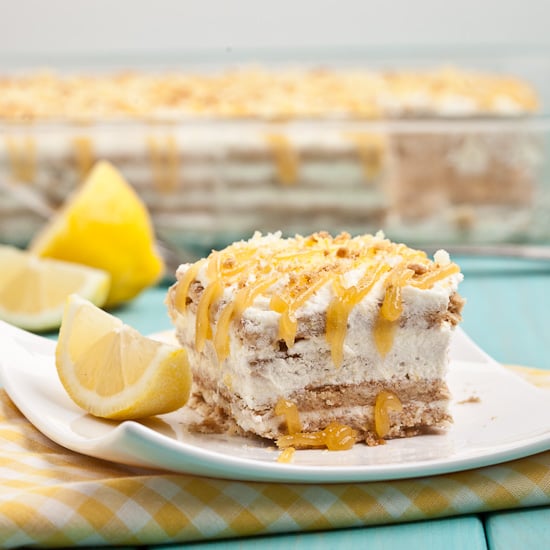 13. I don't often think of lemons in my soup, but goodness gracious…this Lemon Chicken Wild Rice Soup is so yummy, it's hard to forget. Healthy, easy, and satisfying.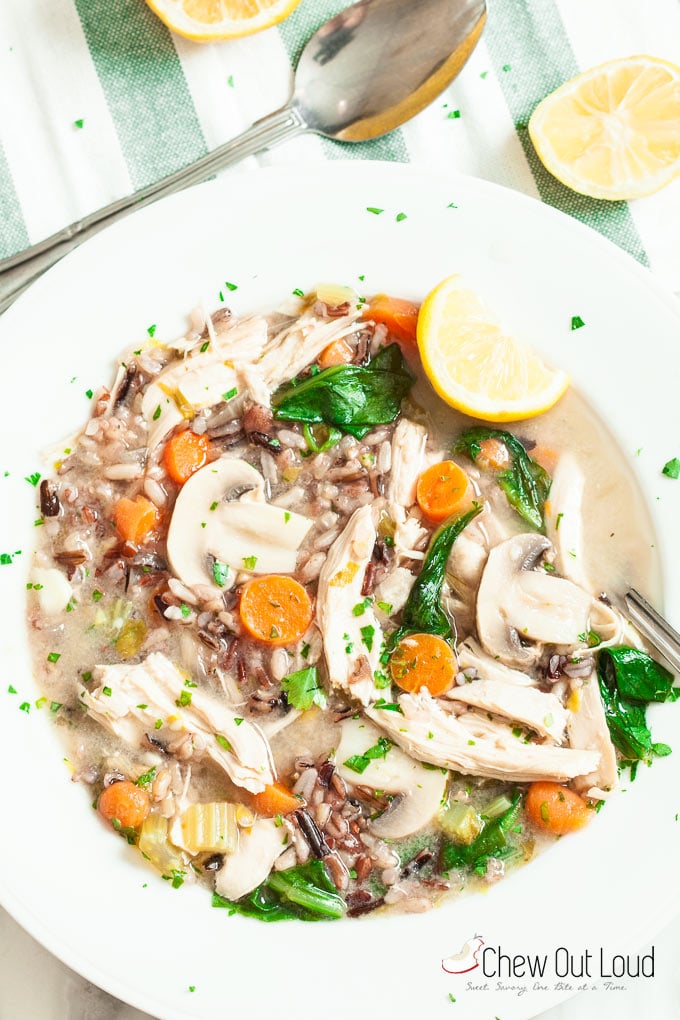 14. Back to breakfast, this Blueberry Lemon French Toast Bake is all the rage at every brunch. Make-ahead recipe that's bursting with juicy berries and tangy lemons.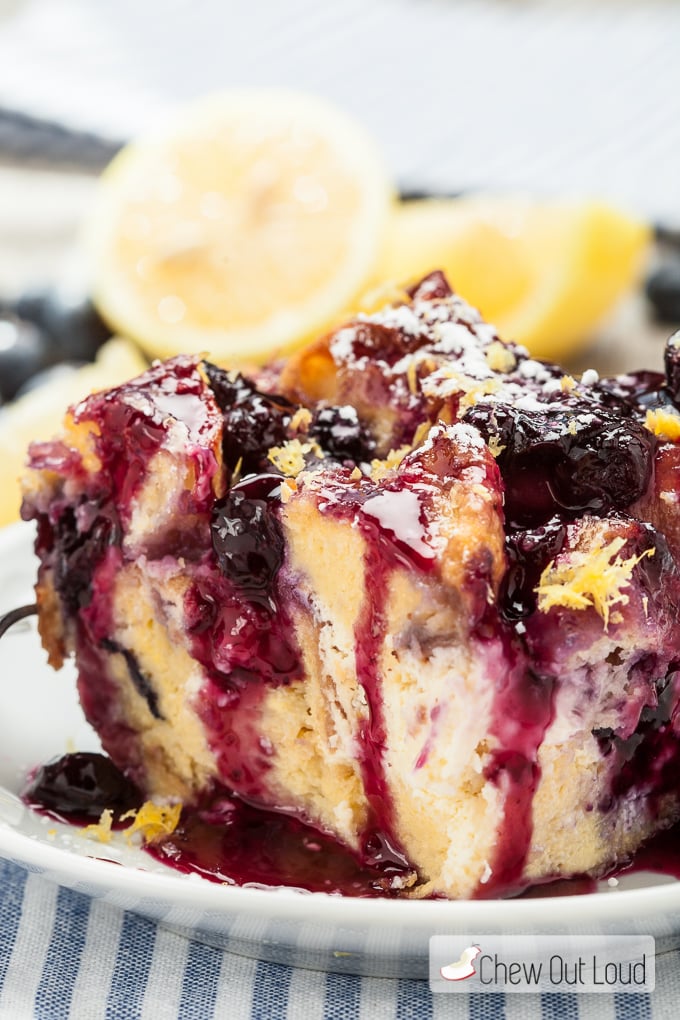 15. This Creamy Lemon Dill Chicken boasts tantalizing flavors in the lemony, creamy sauce…without any cream added. There's a secret to how we make this happen.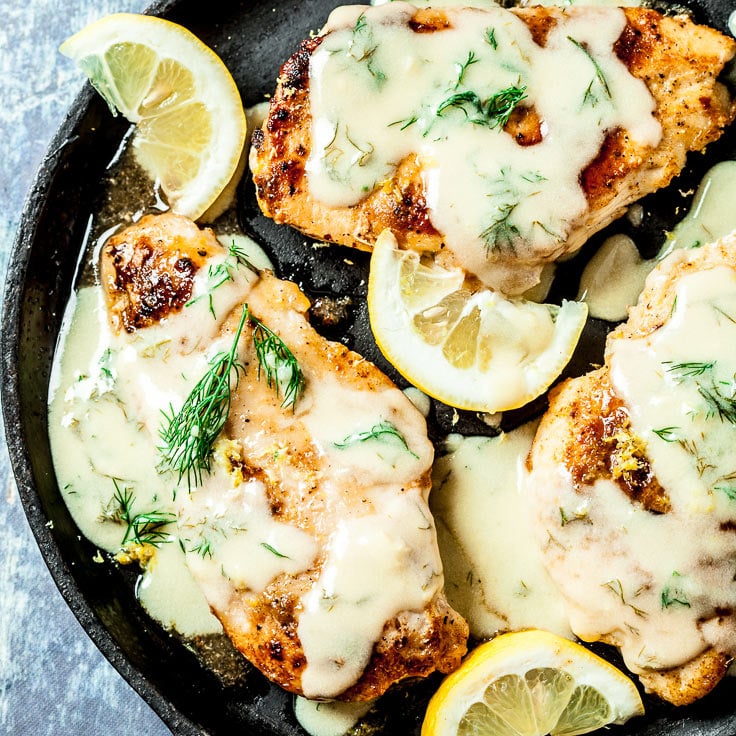 16. If you're counting, you've noticed I'm adding a bonus. I just couldn't finish a Best Lemon Recipes roundup without including this 3-Ingredient Lemonade Margaritas recipe. Enjoy.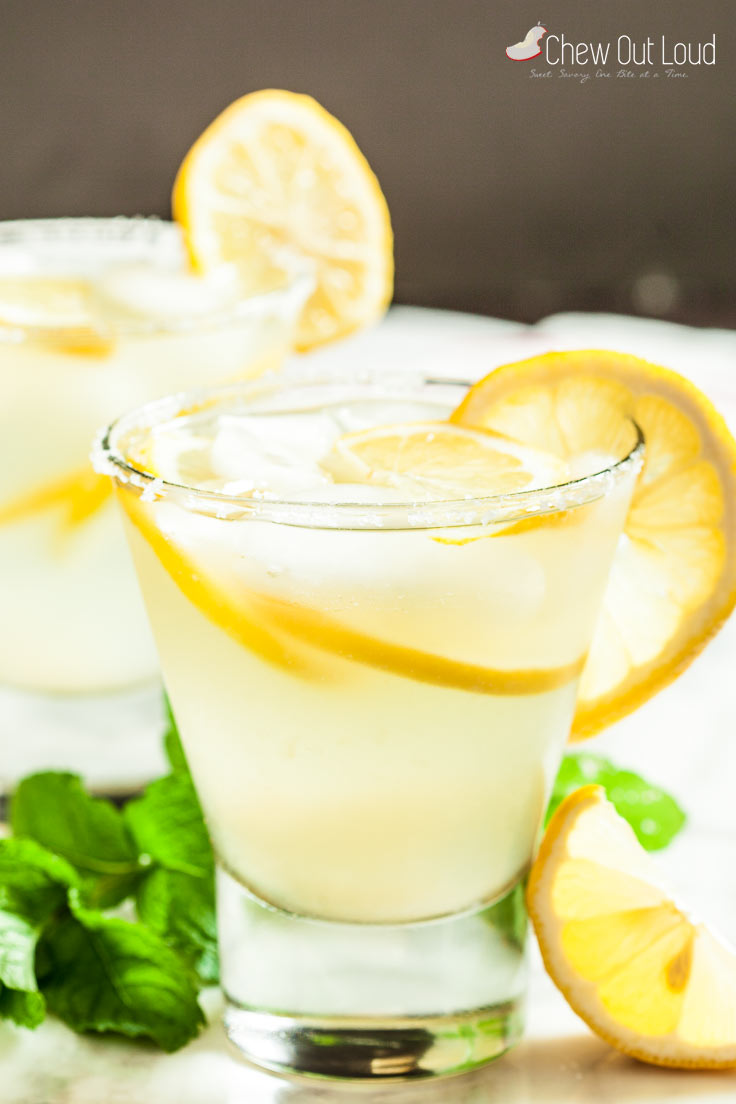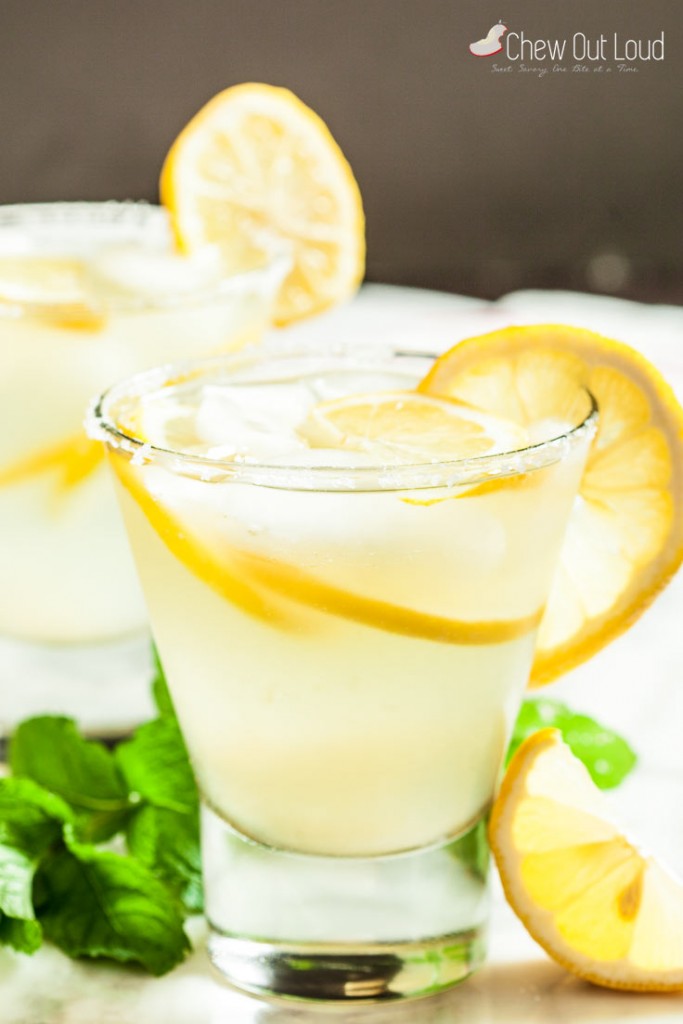 Our search button has many more recipes and inspiration. If you have something in mind, just type in what you're looking for!