Crockpot Cranberry BBQ Pulled Pork
Crockpot Cranberry BBQ Pulled Pork is luscious, fork-tender, and mouthwatering. It's easy and festive for the holidays. Leftovers are fantastic.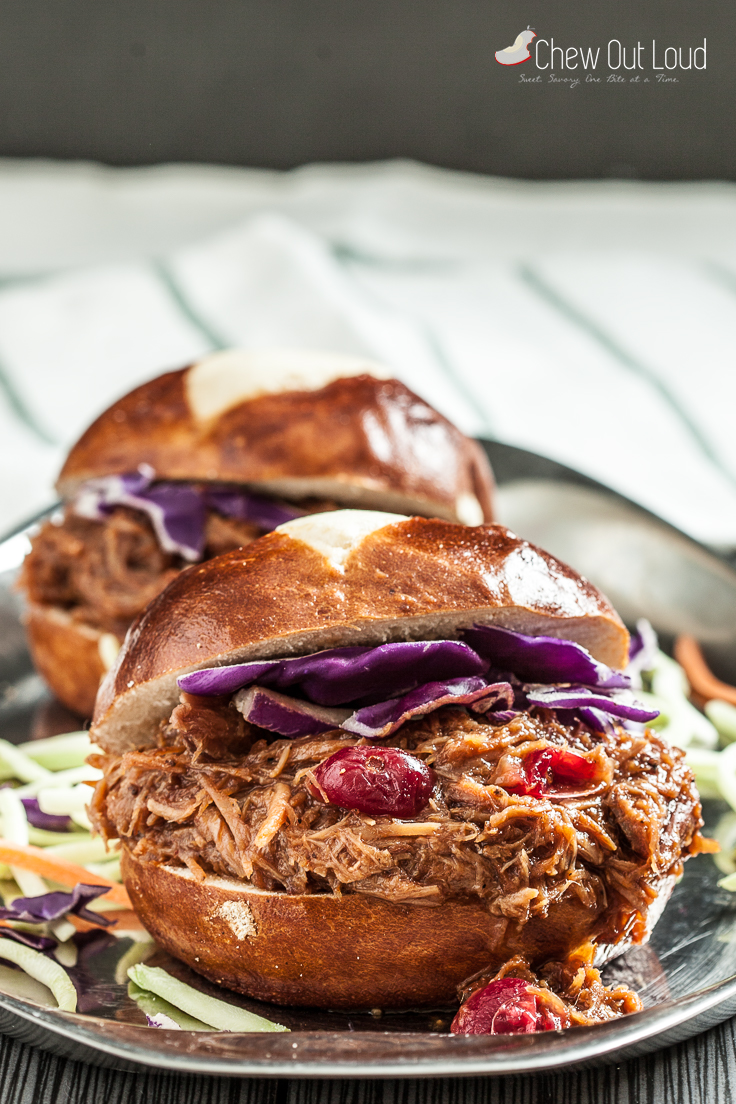 Happy almost-Christmas, Everyone!🎄
Here in our neck of the woods, it appears the blustery wintry mix from the clouds above will dictate what we get to do (aside from loads of people hugging, turkey roasting, and cookie eating.)
Snow = trail hiking
Icy rain = unlimited rounds of Just Dance
Maybe a little of both – if you know my boys, you know we've gotta keep 'em moving. Especially when intermittent holiday sugar rushes are involved.
Whether you're going somewhere, staying home, or expecting company, we've got a super easy crockpot meal that's sure to make all tastebuds happy.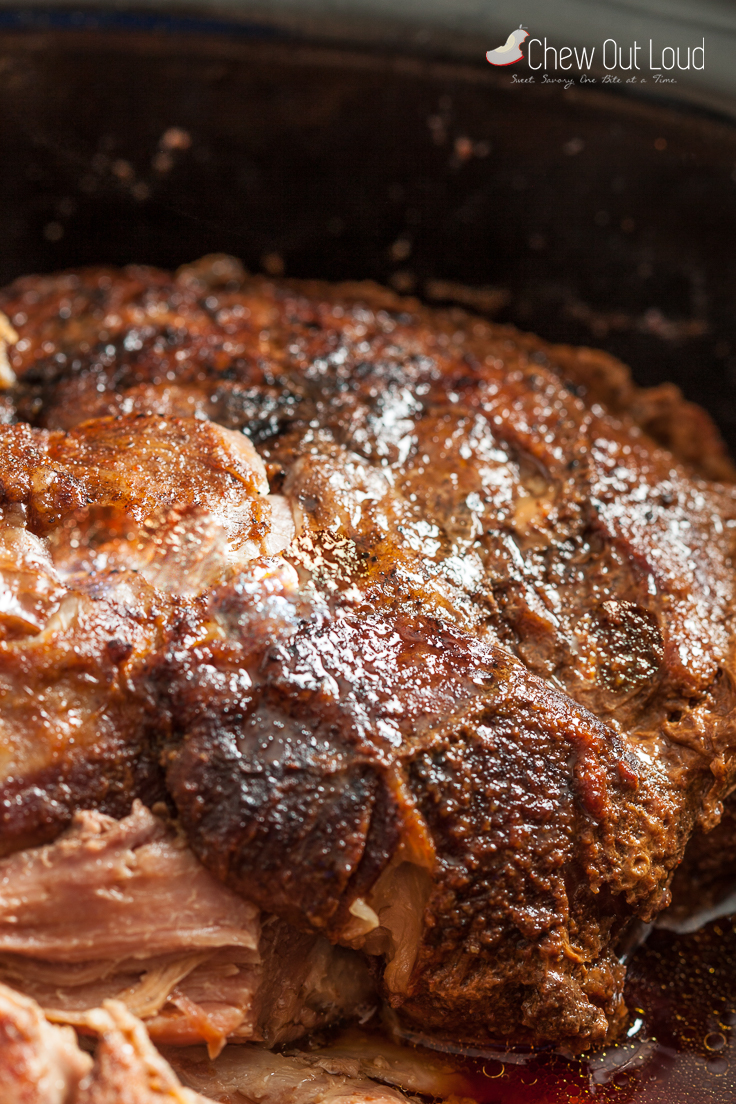 If your oven is working overtime during the holidays, you'll be relieved to have a main dish that won't be fighting for oven time.
Completely fixed in the crockpot, this Cranberry BBQ Pulled Pork is luscious, fork tender, sweet, and savory.
This one's a sure fire hit that requires very little babysitting from you, so sit back and smell the goodness.
This Cranberry BBQ Pulled Pork is delicious in party sliders or alongside some golden cornbread or smashed potatoes.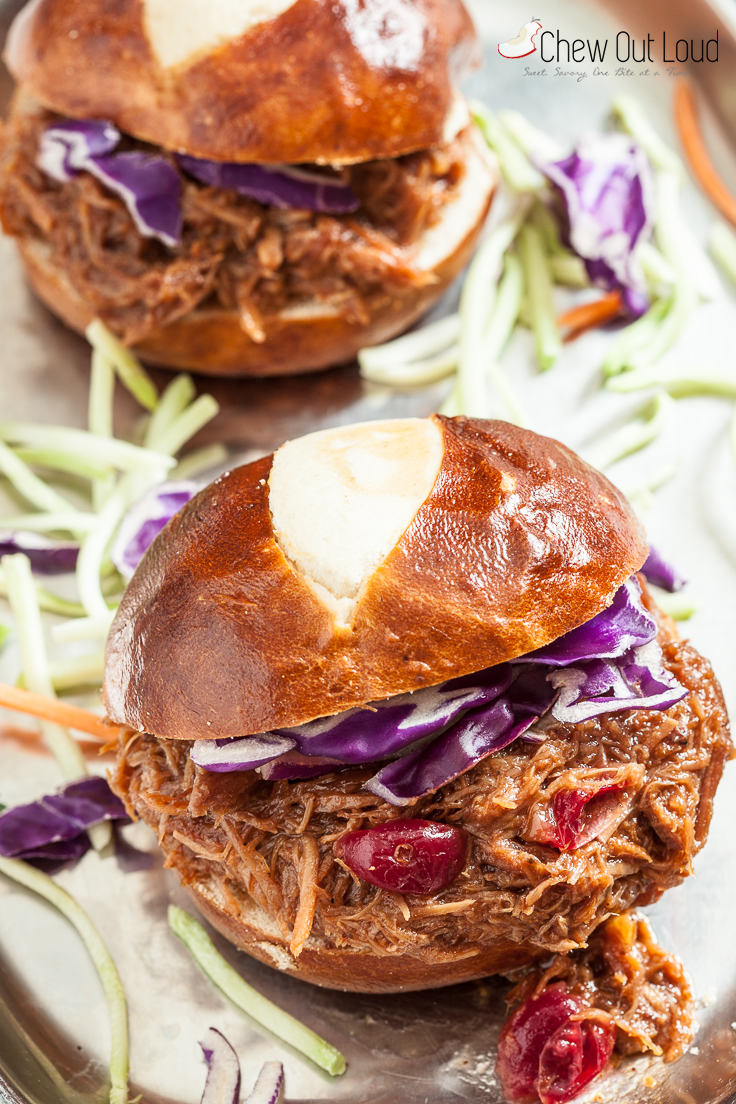 Fix it, forget it, and feast on it.
Have a wonderful Christmas, Everyone 😊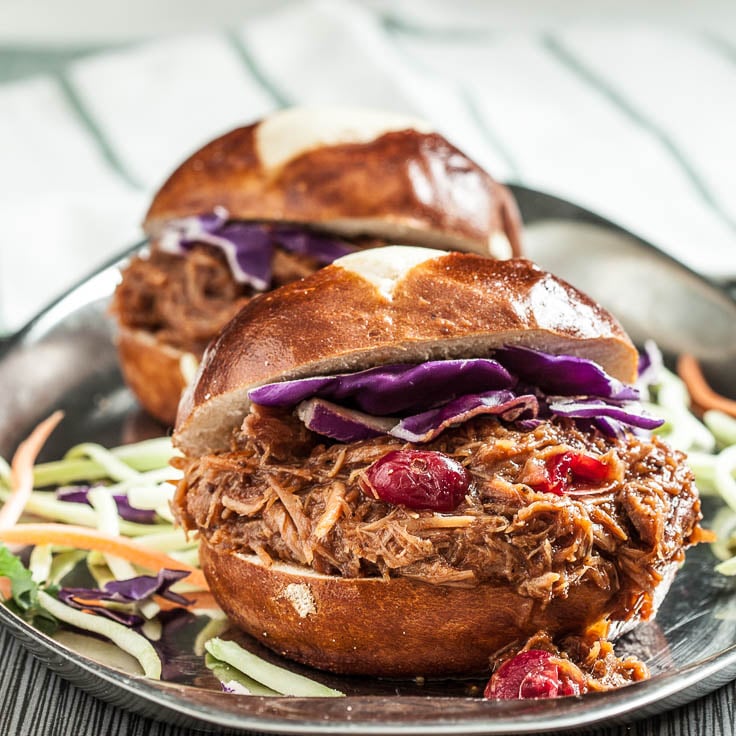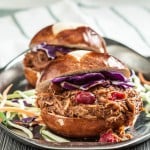 Crockpot Cranberry BBQ Pulled Pork
Ingredients
For Pork/Sauce:
4-5

lbs

pork shoulder or butt

2

cups

root beer

3

T

liquid smoke

¼

cup

water

2

bottles

,

18 oz each Sweet Baby Ray Honey BBQ Sauce or your favorite honey BBQ sauce
Instructions
Make dry rub by mixing first 7 ingredients together. This can be made days ahead of time and stored in an airtight container.

Using paper towels, dry pork. Press dry rub generously onto pork, on all sides. Wrap pork tightly in double foil; set in a rimmed pan and keep overnight in fridge.

Remove foil from pork and set evenly in slow cooker, along with accumulated juices. Pour in 2 cups cola or root beer and 3 T liquid smoke. Add 1/4 cup water. Cover slow cooker and cook on low for about 10 hours.

Remove and roughly shred pork (not too much.) Reserve cooked pork juices into separate bowl and skim off fat. Put shredded pork back into slow cooker. Mix in cranberry sauce and BBQ sauce. Add as much of the reserved pork juices as desired while stirring gently. I use more than half. The meat will soak up a lot of the moisture, so this part is pretty much done by taste and by eye. Once it is to your liking, cook on low another 30 min to 1 hour.
Did you make this?
Leave a comment below and tag @chewoutloud on Instagram
Source: Chew Out Loud
Holiday Roasts…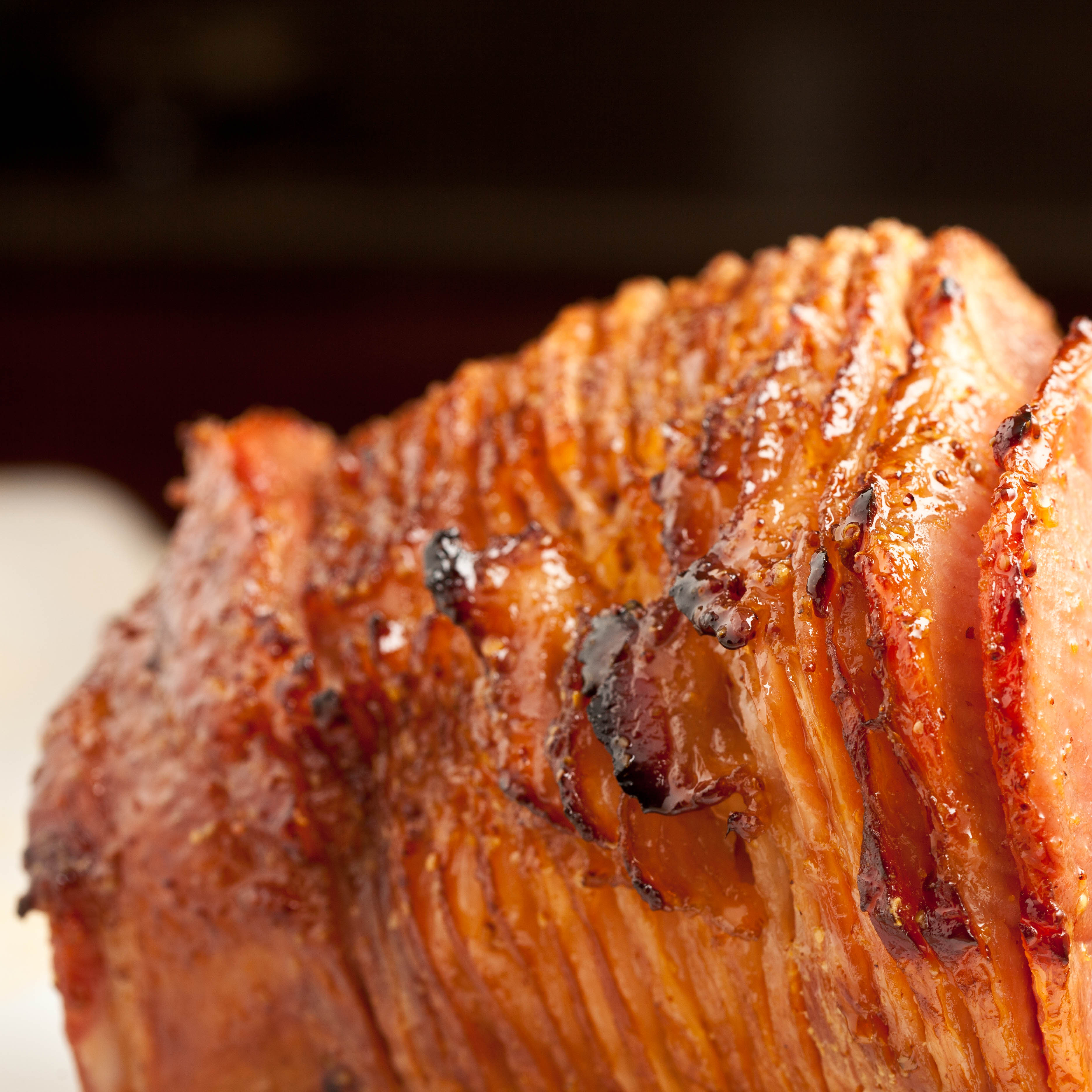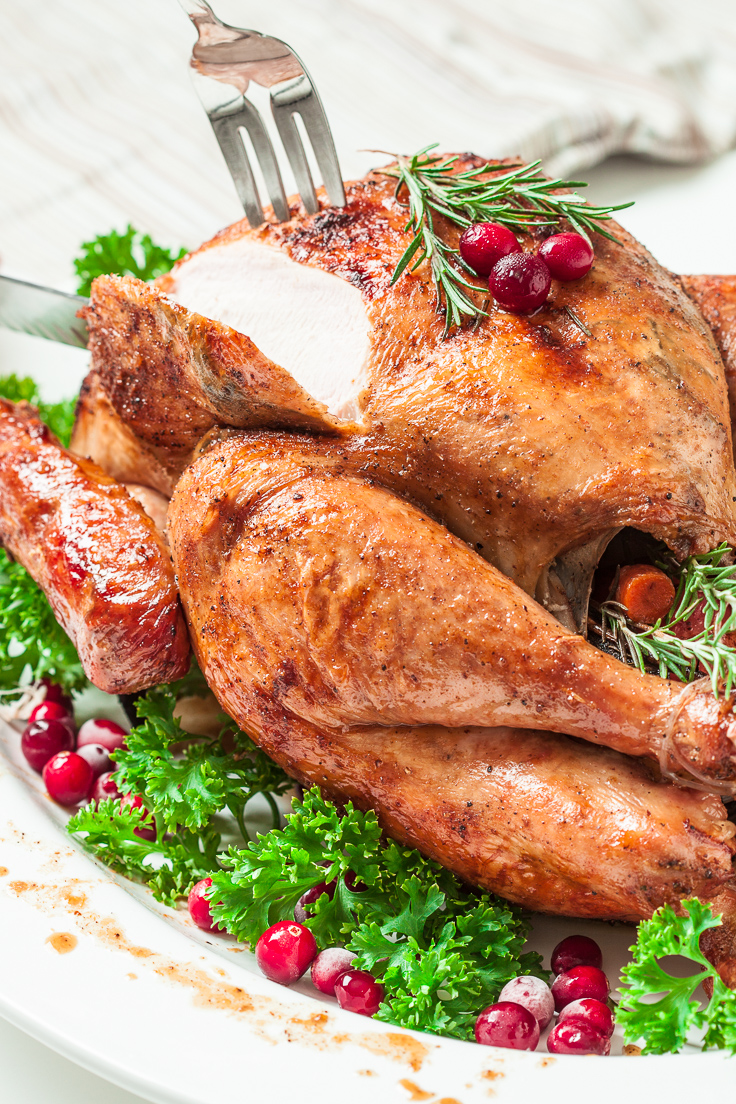 3. Tender, Braised Beef Brisket