Easiest Fresh Cranberry Sauce
This post title is aptly dubbed, because this is most likely the easiest thing I'll post for the holidays. Or one of the easiest, at least.
I didn't grow up lapping up cranberry sauce on Thanksgiving, but Hubby absolutely did as a kid. He would have downed good old canned jelly cranberry "sauce" by the ladle-full, if he could.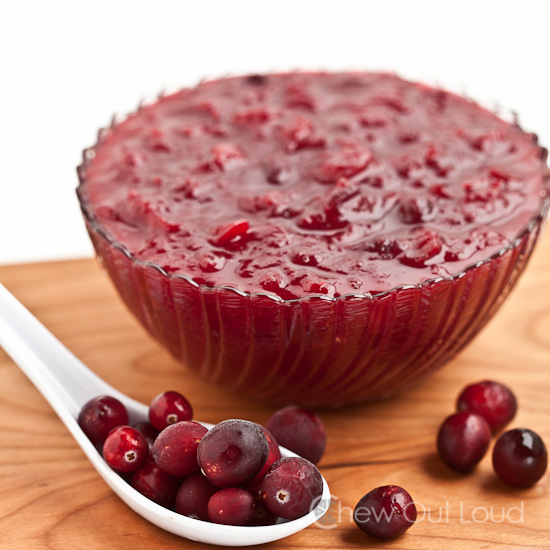 Years ago, when my own little tykes started ogling canned cranberry jelly like it was candy, I knew it was time for a change…
With all that high fructose corn syrup, the canned stuff just had to be replaced.
With loads of natural, whole cranberries in season all during fall each year, I wanted an easy, fuss-free cranberry sauce I felt great about serving alongside the turkey.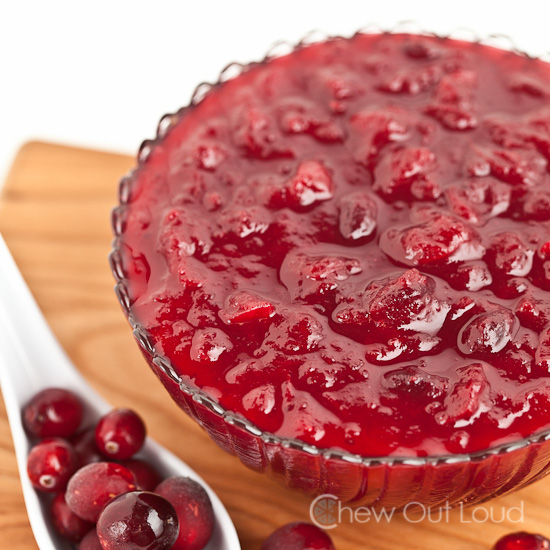 I am forever giddy about finding this recipe several years ago, and I have used this same delicious cranberry sauce recipe every single year since. The flavor is spot-on-amazing, fresh, and with just the right amount of sweet and tangy goodness.
This cranberry sauce is always a favorite accompaniment to our favorite holiday dishes.
Enjoy!
Print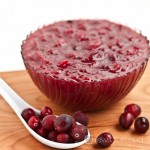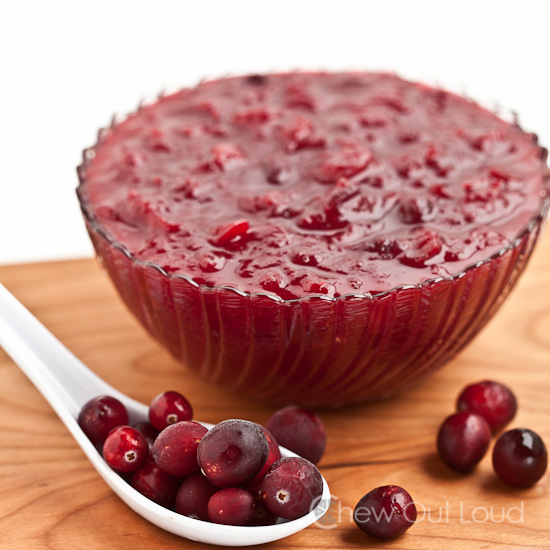 Easiest Fresh Cranberry Sauce
This cranberry sauce is the easiest thing you'll make over the holidays! It's loaded with fresh cranberries and orange juice. You control the sugar amount. Awesomely delish!
1

bag (12oz) fresh cranberries

1 cup

fresh orange juice

1 cup

granulated sugar (more or less, depending on desired sweetness)
Instructions
In a medium heavy pot, combine fresh orange juice with sugar. Heat and stir on medium heat, until sugar is completely dissolved.
Add in fresh cranberries, stirring occasionally. Cook down the cranberries (uncovered) on a low boil, until the cranberries pop and are cooked through. Remove from heat and let cool at room temp. The sauce will thicken as it cools. Made be made 1-2 days ahead of time, if stored in airtight container in fridge.
Source: Chew Out Loud, from allrecipes