Oreo Blizzard Recipe (Dairy Queen Style)
This DQ Style Oreo Blizzard needs only 3 ingredients and results in a creamy, cool treat everyone adores. Whip it up in just 5 minutes.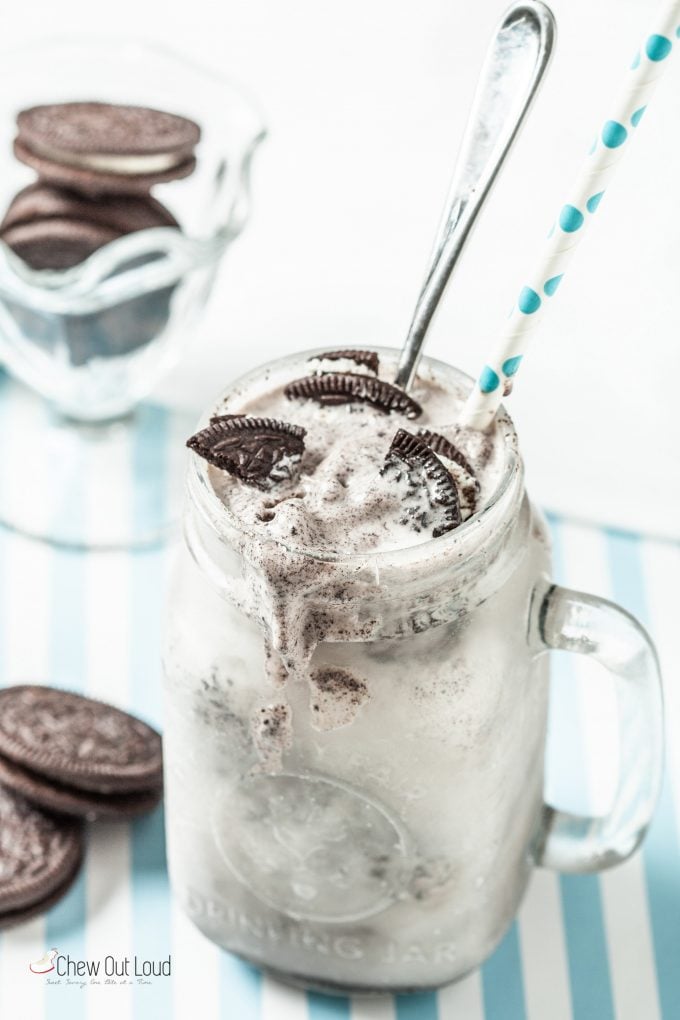 Dairy Queen Style Oreo Blizzards
Many of you can relate to late night DQ runs back in the day. The Oreo Blizzard was and still is my all time favorite thing on the Dairy Queen menu.
Yeah, they now have grilled chicken salads and a whole slew of other current menu offerings. But my weakness will always be the good old Oreo Blizzard.
This DQ Style Oreo Blizzard is obviously a no brainer. It takes 3 ingredients and 5 minutes. If you've got a carton of ice cream and some leftover Oreo cookies, you're in business…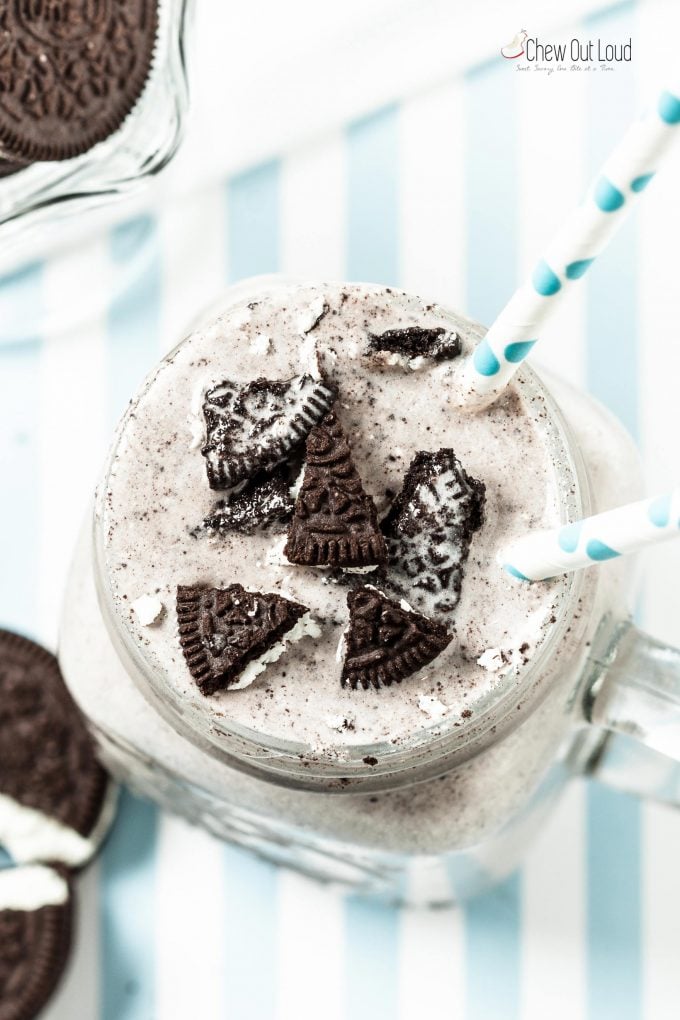 How to Make Oreo Blizzards
Get some of your very favorite vanilla bean ice cream. The better quality your ice cream, the better your Blizzard will taste.
Select 7 very lucky Oreo cookies. I realize 7 cookies sounds random, but we tried 6 and we tried 8. It turns out 7 was the magic number.
Add a bit of vanilla extract for a big boost of deliciousness. You already know it's going to be incredible by now.
Important tip: you may need a double batch if you've got more than a couple of ice cream fans around.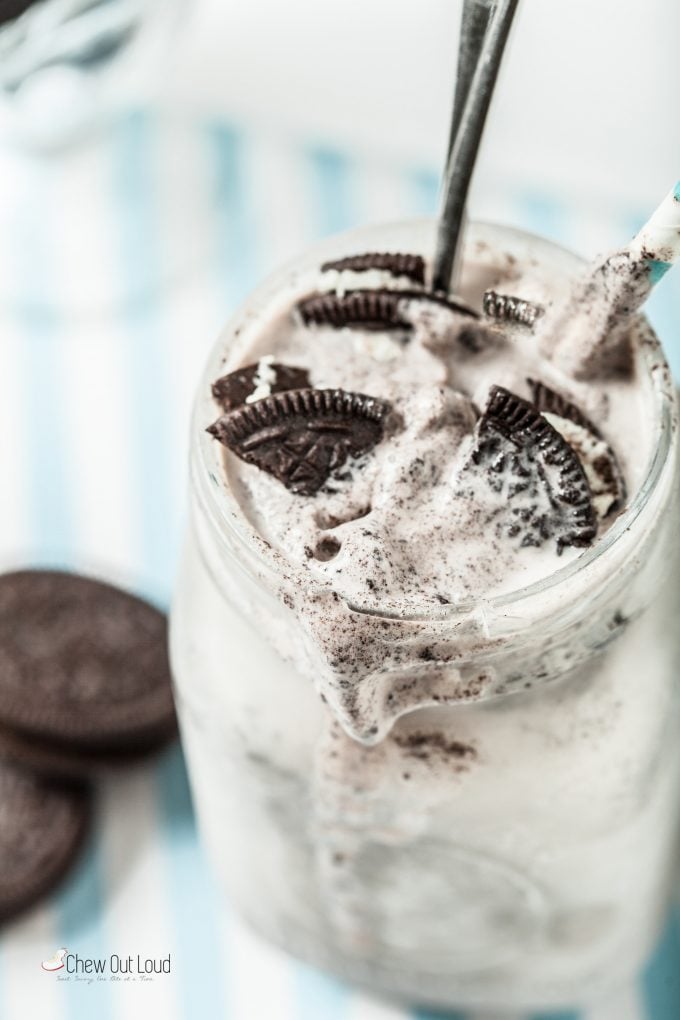 ---
Did you make this?
Please give us a rating and comment below. We love hearing from you!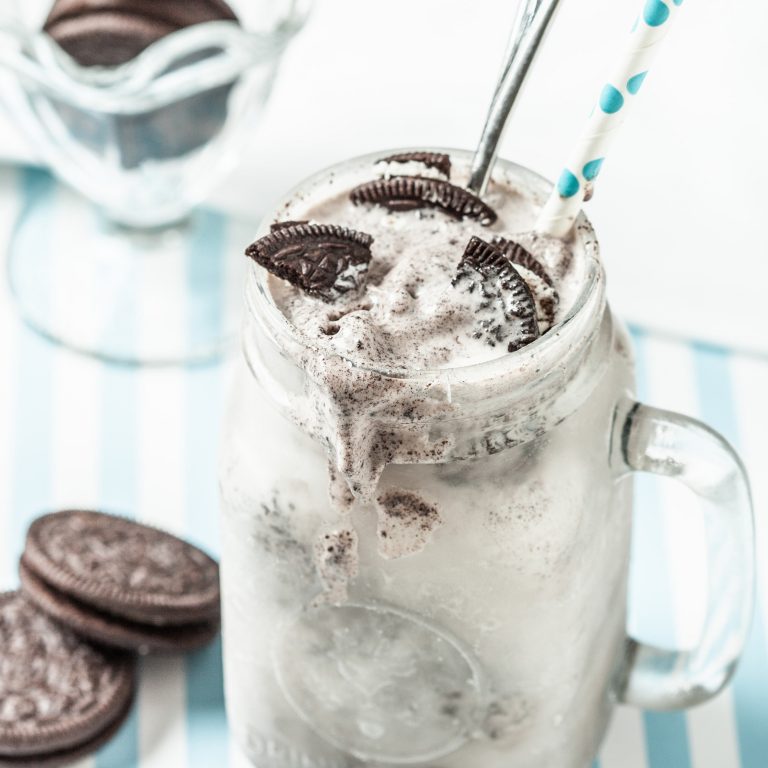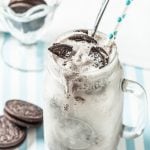 DQ Style Oreo Blizzard Recipe (5-Minute)
This DQ Style Oreo Blizzard is creamy, decadent, and the ultimate warm weather treat. It's incredibly easy, fun, and worth every bite.
Ingredients
2

cups

vanilla bean ice cream

1

tsp

vanilla extract

Optional: Extra Oreo cookies for garnish
Instructions
Blend: Be sure your ice cream is fully frozen before starting. Press ice cream to the bottom of a heavy duty blender. Blend a few seconds, scraping sides down if needed; blend just until ice cream is creamy and smooth, but don't overdo it.

Pulse: Press Oreo cookies into the ice cream; add vanilla extract. Pulse a few times until crumbs are mixed in, to your liking.

Serve: Divide into individual glasses and serve immediately. Garnish with additional cookies, if desired.
Notes
Much of the blending time will have to be done by eye, as every blender and ice cream brand is different. Take care not to over-blend.
Feel free to switch up your add-ins. Try M&M's, frozen blueberries or strawberries, frozen cookie dough, or leftover brownies.
As for a heavy duty blender, This Ninja is what I've used for years to make Blizzards and smoothies.
Nutrition (per serving)
Calories:
262
kcal
|
Carbohydrates:
33.4
g
|
Protein:
3.4
g
|
Fat:
12.5
g
|
Saturated Fat:
5.2
g
|
Cholesterol:
33.4
mg
|
Sodium:
143.4
mg
|
Fiber:
0.5
g
|
Sugar:
24.9
g
Kitchen Essentials:
We all Scream for Ice Cream: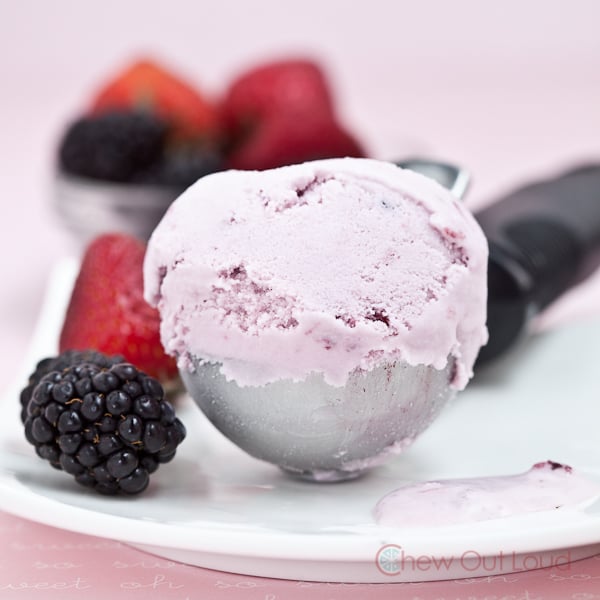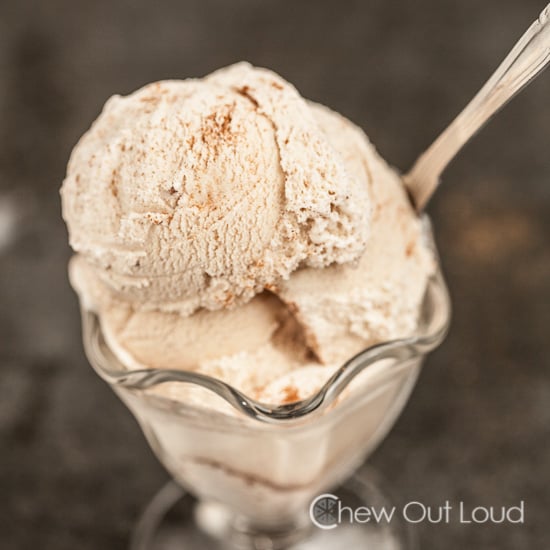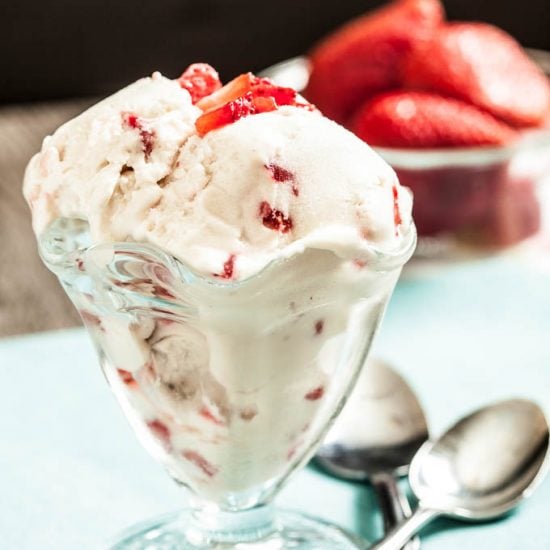 4. DQ Style Layered Ice Cream Cake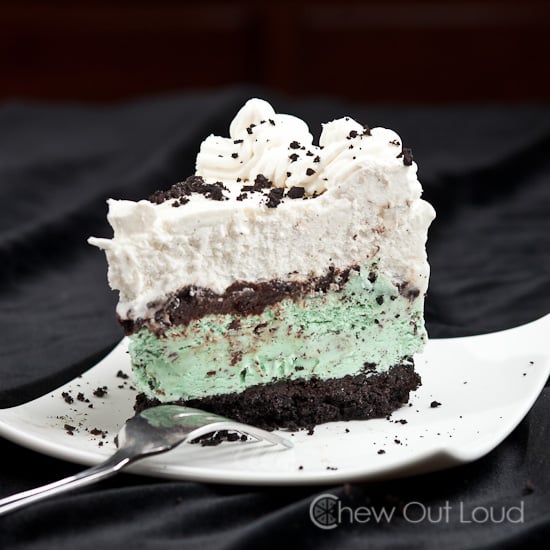 5. Easiest Creamy Chocolate Ice Cream (No Eggs)