Summer equals fresh berries. Summer is also synonymous with ice cream. Berries + ice cream = the most yummy, refreshing summer dessert. When we are extra lavish with our berry mixture, it graduates from Berry Ice Cream into Very Berry Ice Cream.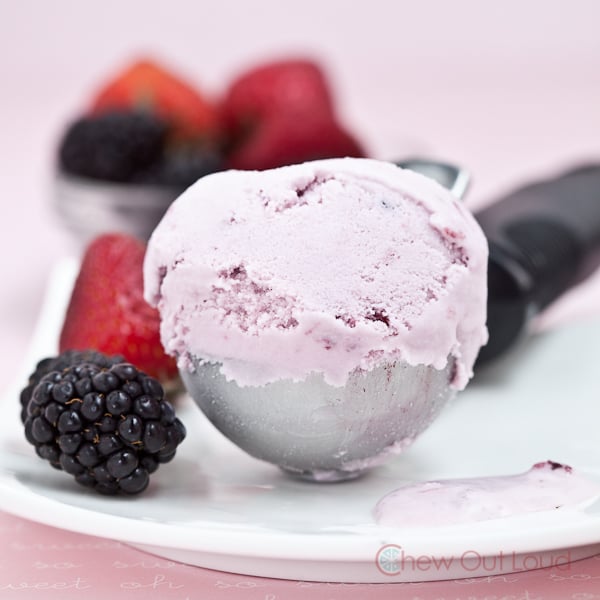 The ice cream truck has been making daily rounds through our neighborhood for the past couple of months. For some reason, this temptation on wheels always makes its appearance just before dinner time. It's a great excuse for not obliging the sudden chorus of ice-cream entreaties. Once in awhile, I'll put on my nice hat. I'll stand in that ice-cream truck line and get something the kids can save in the freezer for after dinner. Occasionally. But if my guys want homemade ice cream? To that, I almost always say yes 🙂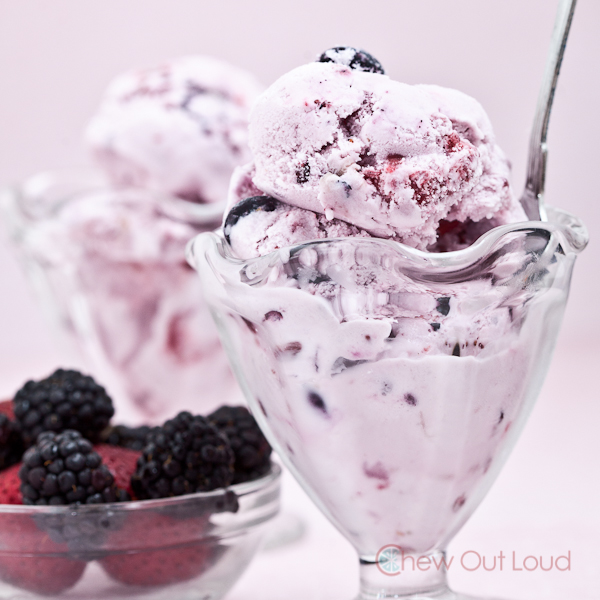 If you hang around our blog awhile, it's clear that we aren't total health nuts. These days, it's more about balance for us. 🙂 However. I do like to know what our food contains, and I especially love when I can easily pronounce the entire ingredient list. Simple is good. That's why I always say yes to homemade ice cream – it tastes amazing, and the ingredients are simple and natural. My easy little ice cream maker has been getting a good workout, with berry ice cream being a favorite.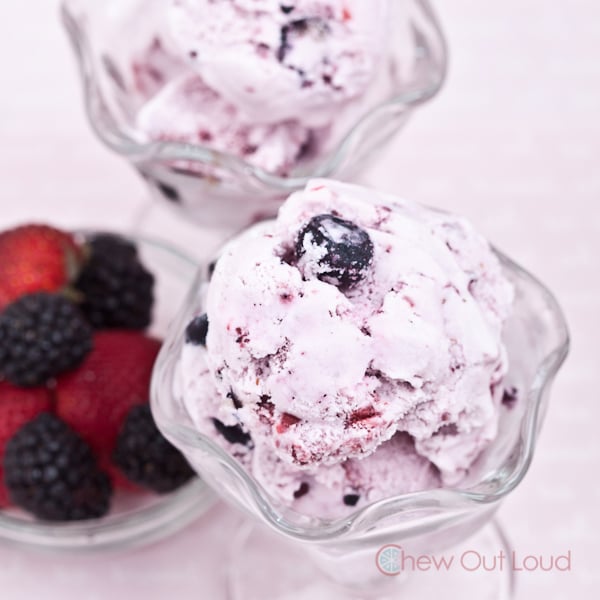 This Berry Ice Cream is one of the easiest ice cream recipes. It's not a heavier custard based ice cream, so there's no tricky egg work involved. Whole milk and cream give this ice cream its lightly creamy texture. A generous heap of berries lend their beautiful color and flavor. You can use fresh or frozen berries here; If using fresh strawberries, you'll just need to give them time to macerate in sugar first. Otherwise, you know what's the hardest part of this simple, super yummy ice cream? The waiting. Oh, so hard to wait.
Enjoy!
Print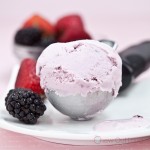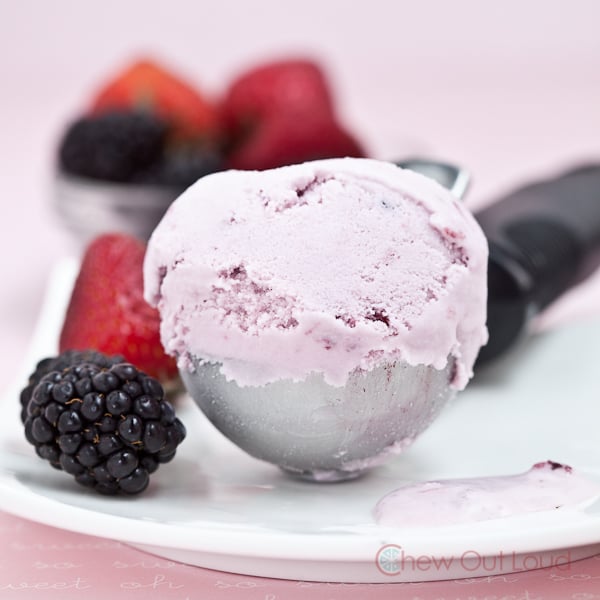 Very Berry Ice Cream
This mixed berry ice cream is simple, easy, and refreshingly delicious!
2 cups

fresh or frozen mixture of berries, stemmed (sliced, if needed)

1 cup

sugar

1 cup

whole milk

2 cups

heavy cream

1 tsp

pure vanilla extract
Instructions
If you're only using fresh strawberries, slice them and stir with 1/4 cup of the given sugar, allowing to sit and macerate for 2 hours. Other berries do not need macerating. If your mixed berries are frozen, it's best to leave them frozen.
In a bowl, whisk together the milk and sugar until sugar is dissolved.
Stir in heavy cream and vanilla, and whisk to combine well.
Turn ice cream make on and pour milk/cream mixture in. Follow directions on your ice cream maker for churning; generally about 25-30 minutes.
During last 5-10 minutes of churning, add the berries (including juices from macerating, if any.)
Ice cream may be soft and need to firm up in freezer for 2-3 hours before serving.
Author:
Category:

dessert
Source: Chew Out Loud, inspired by Cuisinart
Here are a couple of other favorites for you:
My all time favorite Creamy Vanilla Bean Ice Cream: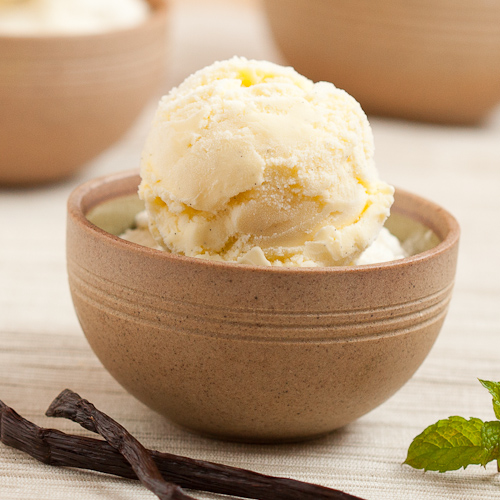 How about the most chocolatey hot fudge drizzle we've ever made, to go with your fave ice cream?