This scrumptious caramel corn recipe is easy to make at home, and is such a standout snack.  Perfect for munching with the family on movie nights or giving to friends during the holidays.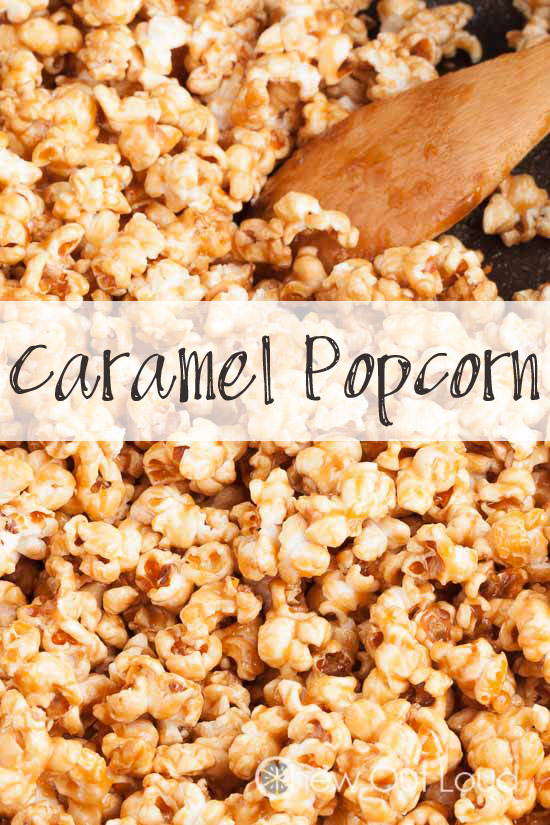 Why, hello there, Popcorn.
Who doesn't love some crunchy good popcorn?  Buttery popcorn, cheesy popcorn, crispy habit-forming kettle corn…
It's officially NYE today, and I thought it very apropos to share this tasty, unapologetically addictive snack to help ring in the new year as we all munch into the wee hours.
Actually, I'm up late and hungry almost every night, but that's besides the point.
Unless you've got braces on your teeth, this ridiculously marvelous caramel corn will knock your socks off.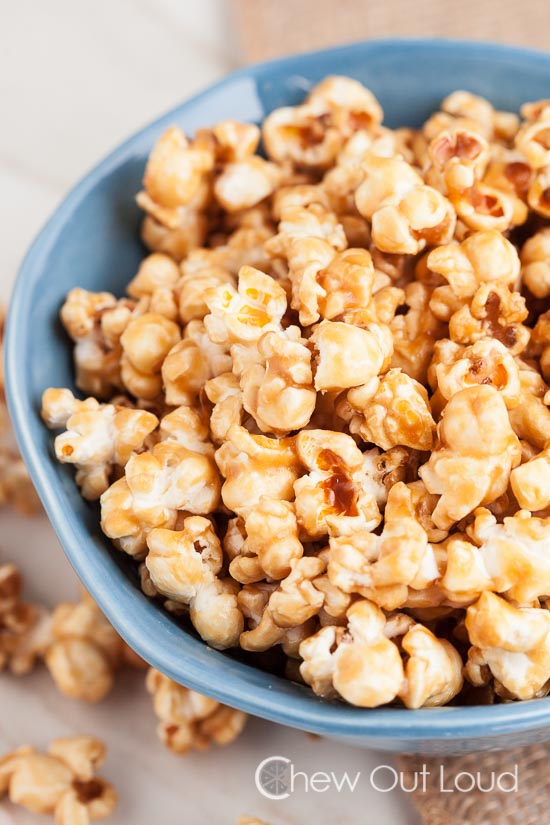 We just made batch of crunchy popcorn tonight, and The Littles polished it all off without help.
Why buy caramel corn when it's freakishly amazing out of your own kitchen?  There's a bit of sticky involved, but aside from that, it's easy to make this super good stuff.
Freak-a-zoid good.  Not the cartoon, the 1980's pop song.  Anyone old enough to feel the beat of that wind-up hit? Hubby and I fell on the floor laughing tonight over this 80's vid.
Then I danced a little. Then he went on to appreciate a bit of MC Hammer.
Can't touch this.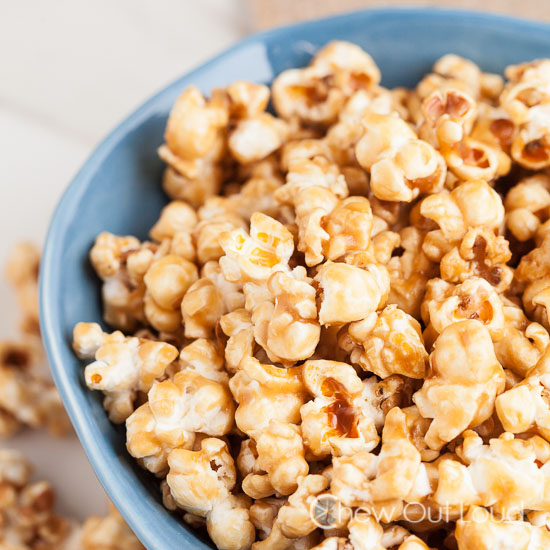 This caramel corn recipe is mouthwatering, smells and tastes superb, and is great for both a movie night indoors or for giving to friends.
Happy New Year, Friends!
Enjoy 🙂
Print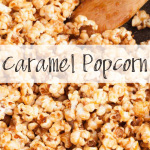 Easy Caramel Corn Recipe
---
Description
This Easy Caramel Corn Recipe is simple and incredible. Crunchy, sweet, and perfect for whenever you have the munchies. We love this recipe for movie nights and for giving away to friends.
---
5

TB vegetable oil

1 cup

good quality unpopped corn kernels

1 1/2 cup

brown sugar

1/2 cup

corn syrup (I use half light, half dark)

1 tsp

table salt

1 cup

salted butter

1/2 tsp

baking soda

1 tsp

pure vanilla extract
---
Instructions
Preheat oven to 250F, with rack on lower position.
In a very large heavy pot, add 5 TB oil and 3 corn kernels. Heat on medium-high with lid on and start to listen. Once the first kernel pops, carefully add the 1 cup corn kernels. Shake pan to coat kernels with oil. Place lid slightly ajar to allow steam to escape during popping. Shake pot occasionally during popping. Once the popping slows to 2-3 seconds in between, immediately remove from heat and transfer popped corn into a large roasting pan.
Place roaster in oven to keep popcorn warm.
In a heavy saucepan, add brown sugar, corn syrup, salt, and butter. Bring to boil over medium heat, stirring. Boil 5 minutes, stirring/scraping constantly. Remove from heat and gently add the baking soda and vanilla. Mixture will turn foamy as you stir. Stir until mixture is thickened.
Pour mixture over warm popcorn and stir to coat as much as you can, with popcorn in an even layer. Bake 1 hour, stirring every 15 minutes to coat.
Transfer caramel corn to a lined baking sheet to cool. Separate the pieces as much as you can and let cool completely. Serve upon cooling or keep in airtight container.
Note: If you're making double the amount, do it in separate batches. I've found that if the roaster is too full with popcorn, it won't crisp up as nicely.
Source:  Chew Out Loud 
Enjoy these other tasty treats that will cure any snack attack!
1.  Kettle Corn.  This is my all time favorite popcorn in the whole wide world.  Just like you get at the fair.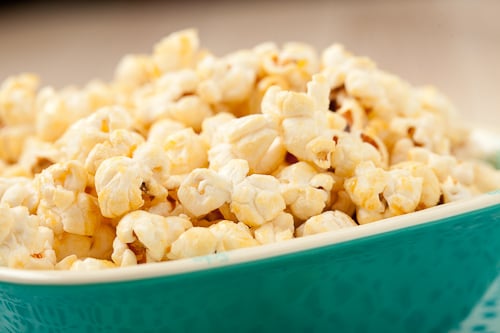 2.  4-Ingredient Cheese Crackers (Cheez-Its) — my kiddos love this stuff, and I admit the grownups do too.  It's way healthier and cheesier than the store bought ones.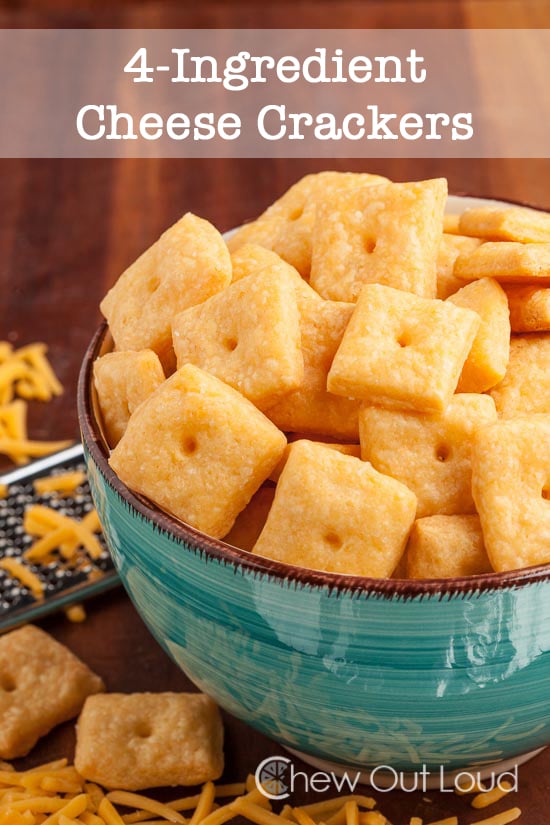 3.  Cinnamon Sugar Nuts with Sriracha.  A lot of crunch, a good amount of sweet, and a bit of kick.  Talk about nutty addiction!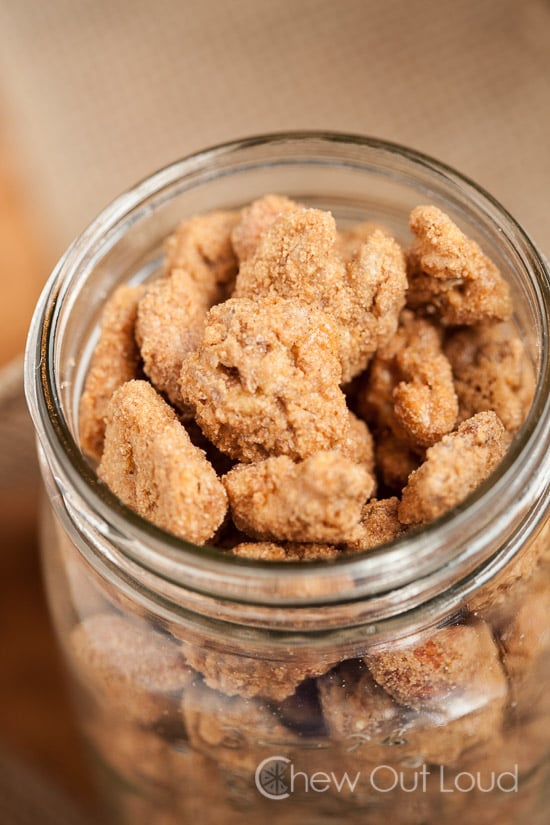 4. Fresh Fruit Salsa & Homemade Cinna Chips.  This is one of my earliest recipes, so the photos aren't all glam but the recipe is rock solid.  It's a forever winner in my bag of snack tricks.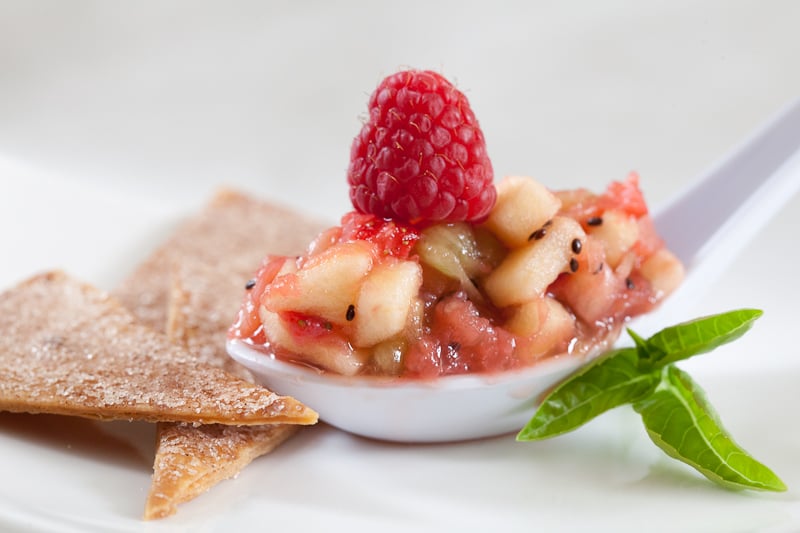 We'd love to have you follow us on Pinterest, where we pin the best finds!
Follow us on Facebook and Twitter for the newest recipes and giveaway prizes (enter our current $50 Target giveaway!!)
Hang with us on Instagram for behind-the-scenes shots of the food we make and lots of inspiration.