Fish with Black Bean Sauce
Fish with Black Bean Sauce is a popular menu offering at many Chinese restaurants. This dish is savory, flavorful, and perfect over a bed of rice. Easily make your own deliciously tender and healthy version at home.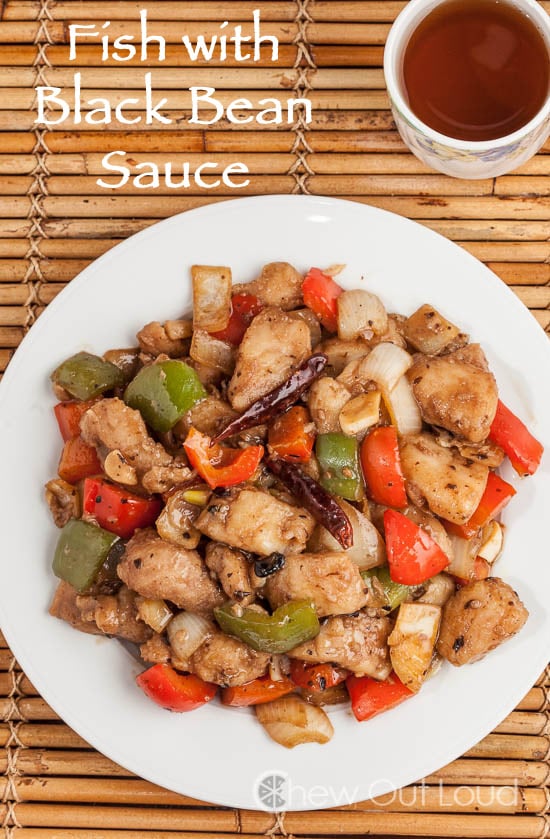 Fish with Black Bean Sauce
A couple of weeks ago, we took an afternoon and went out for some much-needed family time. Our excursion included a jaunt along the river trails, stalking beautiful wild turkeys, and watching an intense boot camp mid-session. (How do they do that?)
The best part of the day had to be dinner at our favorite Chinese restaurant. It's a bit of a drive, and we hadn't been there in quite some time. Hubby and I ordered all our usual favorites off the authentic menu. Half of our choices consisted of fish and shellfish. We're a seafood kind of group.
But we don't discriminate. We also had oodles of noodles, chicken, beef, and lots of veggies. And soup. And a pot of fluffy Jasmine rice. Like I said, it's our favorite restaurant and it had been too long since our last visit.
After that long river hike, we were famished. Combine that with the piping hot favorites that landed on our dining table. Once everyone got their platefuls of food, there was just…
Silence.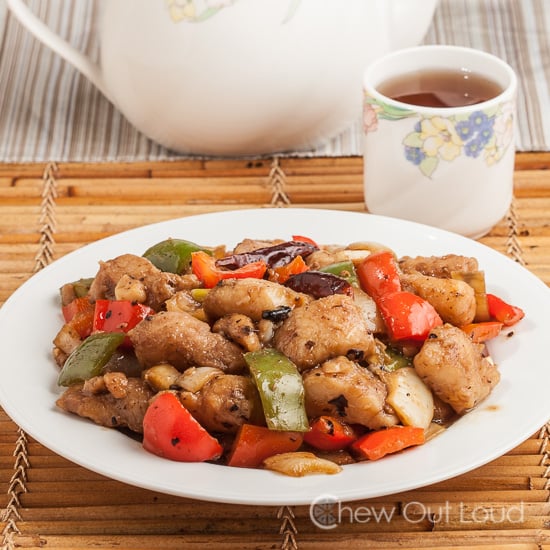 Tender, flavorful, and simple
Silence is a rare occurrence at our home. The dinner table at our abode is typically loud. Everyone tries to talk at the same time, with different conversations simultaneously going on.
We don't do quiet dinners. In fact, we don't do Quiet much at all on any given day. It's a daily feat for Hubby and I to keep up with the chatty Littles. So the fact that dinner at our favorite Chinese restaurant results in silent and constant eating? That is a good and very good thing.
After satisfying our craving for authentic Chinese food, I realized it had been awhile since I've made a few old favorite Chinese dishes I grew up eating. My boys are fans of fish, so I decided it was high time to make a wok full of this Fish with Black Bean Sauce. (You don't have to use a wok, by the way.)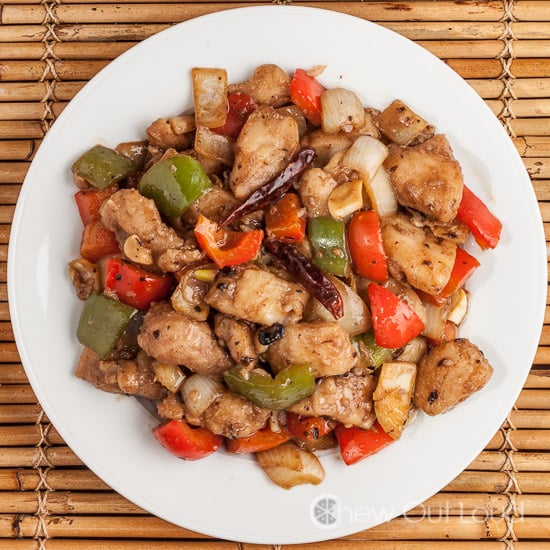 Firm, white fish fillet
I use cod or swai fish, which is a white fish fillet that is tender and smooth yet firm enough to hold up in a stir fry. It doesn't have a fishy taste, but has a rather mild flavor to it which adapts well to whatever sauces you cook it with.
I'm finding swai fish fillets at many major grocery stores these days. It's typically vacuum sealed and frozen. You can also use Sole fish fillets or other firm white fish fillets. But if you can get it, give it a try.
When you make this dish, you'll be rewarded with an aromatic, richly flavorful, and savory meal with a mild little kick to it if you decide to use the chili. It is perfect over your favorite rice, making a seriously nosh worthy meal. This version is simple to make and leftovers reheat beautifully.
Did you make this?
Please give us a rating and comment below. We love hearing from you!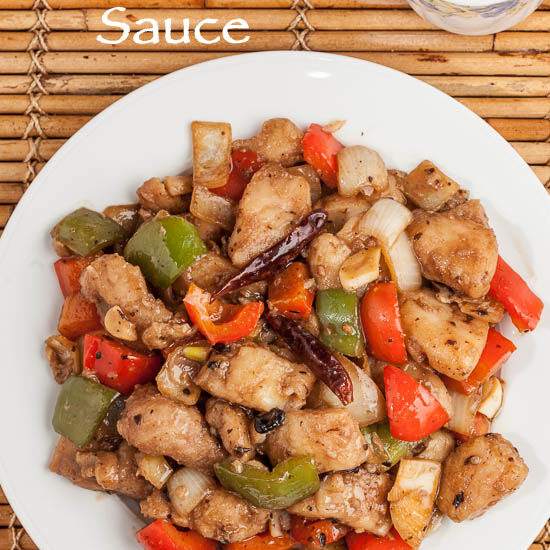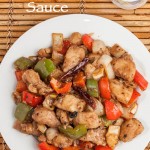 Fish with Black Bean Sauce
Fish with Black Bean Sauce is made easy and healthy here with this homegrown recipe. Try to use Basa fish fillets, typically found in major grocery stores in a frozen vacuum sealed package. Sole or other firm white fish can work, too. This dish is fabulous over rice and reheats very well.
Ingredients
4

large Basa/Swai fish fillets

,

towel dried.

1

TB

cornstarch

Olive or canola oil for cooking

2

brown or yellow onions

,

roughly chopped

1

large green bell pepper

,

seeded and roughly chopped

1

large red bell pepper

,

seeded and roughly chopped

3

cloves

fresh garlic

,

chopped

2-3

dried red chilis

,

optional
Instructions
Make Sauce: In a bowl, combine all sauce ingredients and whisk together until well incorporated. Set sauce mixture aside.

Slice: Cut fish fillets into bite size pieces. Toss well with 1 TB cornstarch. Set aside.

Cook Veggies: In a large wok or pan, add 2 TB oil on medium heat. When oil is hot, add onions, bell peppers, garlic, and optional dried chilis. Stir to combine. Add 5 TB of the sauce mixture. Stir and cook until veggies are just tender. Transfer to a bowl and set aside.

Cook Fish: In same wok/pan, add 3 TB oil and heat on medium until oil is hot. Add fish and stir. Add remaining sauce mixture. Cook and stir just until fish turns opaque. Do not overcook.

Toss and Serve: Add the cooked veggies back into the wok/pan with the fish. Cook and stir until heated through. Serve with rice.
Notes
Feel free to sub out the bell peppers for other veggies such as broccoli florets or cut green beans.
If you enjoyed this recipe, please come back and give it a rating ♡
Nutrition (per serving)
Calories:
362
kcal
|
Carbohydrates:
56.7
g
|
Protein:
11.1
g
|
Fat:
10.6
g
|
Saturated Fat:
1.4
g
|
Sodium:
621.4
mg
|
Fiber:
13.3
g
|
Sugar:
5.9
g
If you prefer Chinese fried rice over white rice, here's our favorite (and easy) fried rice.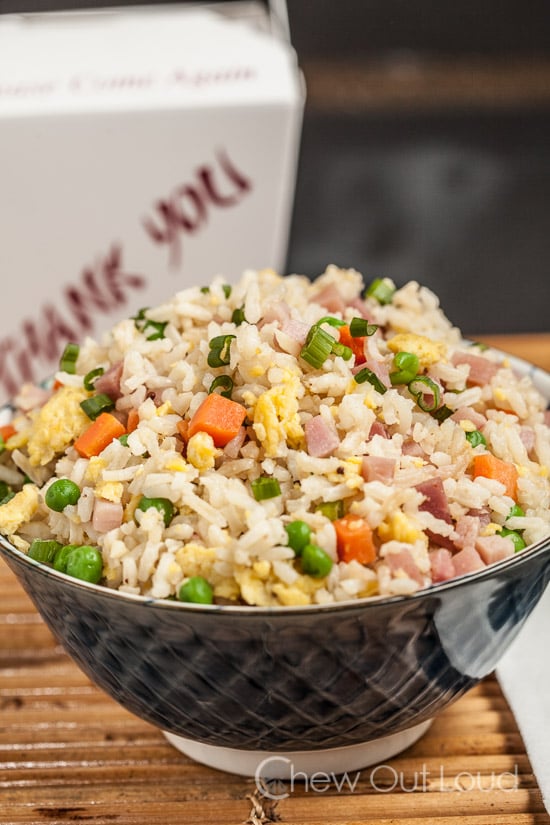 This Saute Shrimp with Snow Peas packs a big flavor punch, and is absolutely mouthwatering over some fluffy white rice.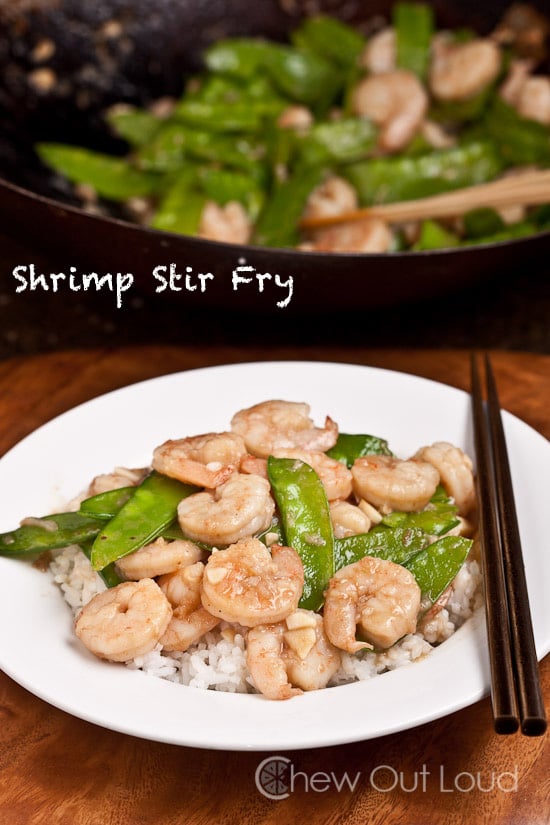 If you haven't tried your hand (or tummy) at Dan Dan Noodles, this is a must-do. It's shockingly flavorful and slurp-worthy. Go ahead and slurp up your bowl o' noodles. Smack your lips while you're at it.