Oyster Sauce: What it is and How to Use it
If you like to experiment with Asian-inspired cooking, you've likely seen recipes that call for oyster sauce. This unique condiment can add a lot of flavor to several different types of dishes! Let's learn about its uses, taste, and more.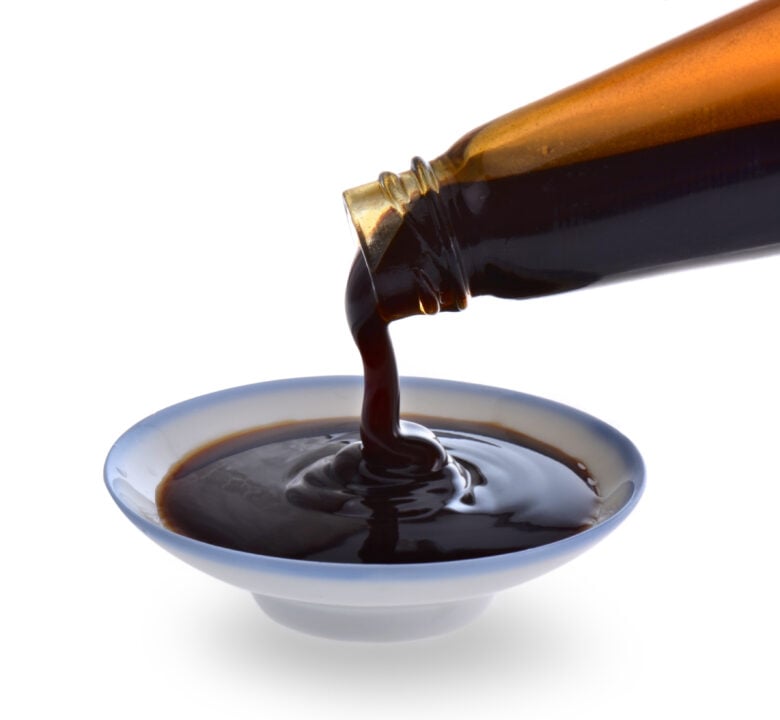 WHAT IS OYSTER SAUCE?
Oyster sauce is a condiment often used in stir-fries, soups, and marinades. It's dark brown in color and has a very thick consistency. It was created in China and is now used in many other types of Asian cooking, such as Thai and Vietnamese dishes. According to legend, a Chinese man named Lee Kum Sheung accidentally created the sauce. An absentminded chef, he forgot about a batch of oyster soup he was cooking. When he finally remembered the pot, it had reduced down to a thick brown liquid. He tasted his creation and discovered that it was delicious! Lee Kum then went on to create the Lee Kum Kee line of sauces, which is still around today.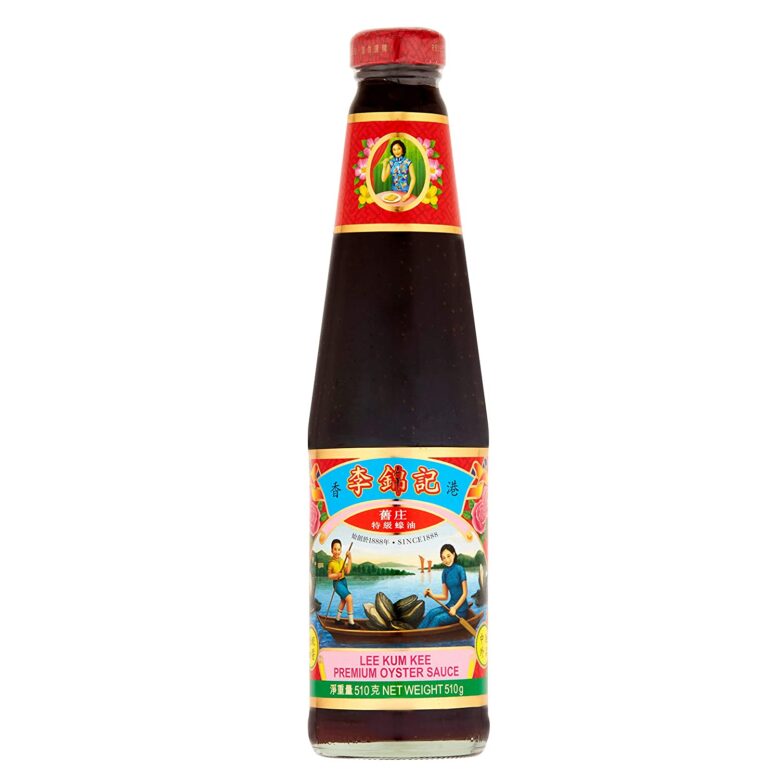 WHAT IS OYSTER SAUCE MADE OF?
Traditionally, oyster sauce is made exactly how Lee Kum accidentally discovered it: by boiling a large vat of oysters until it is reduced down to a thick and rich dark brown sauce. Today, the process has been simplified and modern-day oyster sauce isn't made with actual oysters. Rather, producers use the oyster extract in order to achieve its distinct flavor. Oyster extract is simply the liquid leftover after shucked oysters are boiled, so a bit of the original tradition remains. Then, other ingredients such as salt, sugar, and soy sauce are added for even more flavor. Most recipes also add starch as a thickener.
WHAT DOES OYSTER SAUCE TASTE LIKE?
Oyster sauce has a very distinct flavor that boasts umami and succulent, similar to soy sauce and tamari. It's complex in that it's both savory and sweet, and even has hints of caramel in it. Despite its name, oyster sauce does not taste much like oysters at all. You will be able to pick up hints of brine and salt, but the sauce boasts more of an umami taste than anything else. Some say oyster sauce is comparable to a mixture of soy sauce and barbecue sauce, with a salty-sweet flavor profile.
OYSTER SAUCE VS. FISH SAUCE
The oyster sauce vs. fish sauce debate is a common one as both are made from seafood. The similarities stop there. Their consistencies are almost the opposite of one another. Fish sauce is thin and watery and oyster sauce is thick and viscous. The former has a much stronger taste than the latter. Both sauces are used in stir fry, sauces, soups, broths, and marinades. That said, fish sauce is sometimes used as a table condiment for foods like egg rolls, while oyster sauce is mostly used in cooking.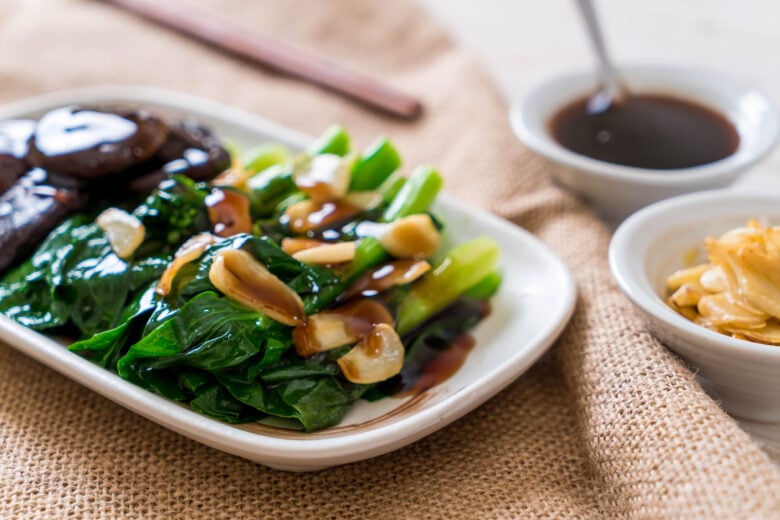 OYSTER SAUCE USES
If you're wondering about oyster sauce uses, here are some common ways it's used:
Stir fry dishes are the most common way to use oyster sauce.
You can use it on its own, or you can add it alongside soy sauce, fish sauce, and/or rice vinegar.
You can also use it in soups, stews, and broths. It is quite a rich sauce, however, so it's best to use it in hearty recipes. A little goes a long way.
Use oyster sauce in Asian noodle dishes and rice dishes.
There are many marinades that call for oyster sauce too. Its salty, sweet, and umami flavor works best with beef, steak, or fish.
When you dilute it by about 50%, you can even use it as a drizzle over jasmine rice and steamed/boiled vegetables. It tends to be too salty to use on its own, so make sure to water it down before using it as a sauce for your favorite dishes.
OYSTER SAUCE RECIPES
Now that you know the different oyster sauce uses, you may want to start testing it out with some simple dishes. Here are some oyster sauce recipes to try now:
OYSTER SAUCE SUBSTITUTE IDEAS
If you're vegetarian, have a seafood allergy, or simply can't find oyster sauce at your local supermarket, there are many different oyster sauce substitute options out there. Here are the most common:
Fish sauce
Soy sauce or Tamari sauce
Hoisin sauce
Black bean paste
Worcestershire sauce
Vegetarian oyster sauce
Mushroom stir fry sauce
No matter which oyster sauce substitute you go for, make sure to keep an eye on the substitute ratio. It's best to add a bit at a time and go from there if you're not sure!
THE BEST OYSTER SAUCES
There are many different oyster sauce brands out there and not all are created equally. Below you'll find some great options:
COMMONLY ASKED QUESTIONS
Is Oyster Sauce Gluten-Free?
Most brands are not. You'll remember that all oyster sauces feature some sort of thickening agent. Most brands use wheat flour to thicken their sauces. If you have a sensitivity to gluten, make sure to check the label before you buy. If you're interested, Wok Mei has an excellent gluten-free option!
Does Oyster Sauce Taste Like Oysters?
Oyster sauce has a very slight oyster taste. It has an earthy, umami, and salty yet sweet flavor. You might expect it to have a sort of seafood flavor, but when added to recipes, you won't notice much of an oyster flavor at all.
What Is The Difference Between Soy Sauce and Oyster Sauce?
Much like the oyster sauce vs. fish sauce debate, soy sauce and oyster sauce are often compared. The two condiments are frequently used hand in hand, but soy sauce is made from fermented soybean paste, and oyster sauce is made with oyster extract. Their flavors complement each other very nicely!
MORE TO COOK AND EAT
Did you make this?
Please give us a rating and comment below. We love hearing from you!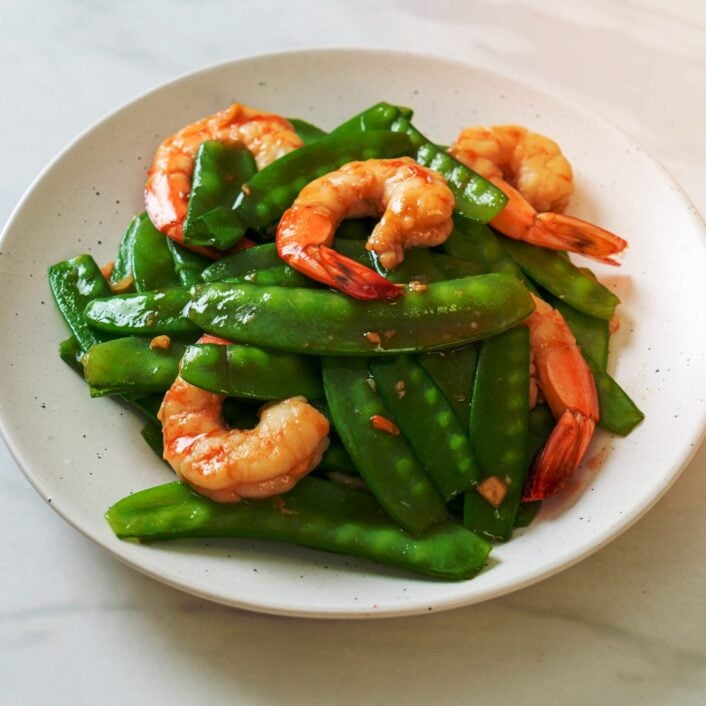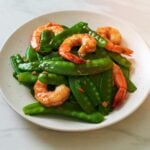 Oyster Sauce | Shrimp Stir Fry
This Shrimp Stir Fry is healthy, succulent, tender, and better than takeout! So quick and easy to make yourself. Snow peas are great, but other veggies would work as well.
Ingredients
For the Shrimp & Veggies:
olive oil,

for cooking

4

cloves

garlic

,

minced

2

cups

snow peas

,

fresh

1

lb

shrimp

,

large, shelled/deveined, paper towel dried

3

tsp

sherry

½

tsp

ginger

,

fresh, grated

1

tsp

cornstarch

½

tsp

white pepper
Instructions
In a small bowl, make the sauce: Whisk together oyster sauce, cornstarch dissolved with water, hoisin, and sugar. Set aside.

In a large wok or large frying pan, combine 3 TB olive oil and garlic, and cook on medium heat about 30 seconds until fragrant. Add snow peas and oyster sauce mixture, and cook until veggies become tender, but don't overcook. Transfer to a bowl and set aside.

In a bowl, combine shrimp with sherry, ginger, 1 tsp cornstarch, and white pepper. In same wok or pan, heat 1 TB olive oil. Sauté shrimp mixture just until shrimp starts to turn opaque – do not overcook.

Toss the cooked snow pea mixture back into the wok with shrimp. Stir gently until everything is heated through.
Nutrition (per serving)
Serving:
1
serving
|
Calories:
152
kcal
|
Carbohydrates:
11
g
|
Protein:
25
g
|
Fat:
1
g
|
Saturated Fat:
0.2
g
|
Polyunsaturated Fat:
0.3
g
|
Monounsaturated Fat:
0.2
g
|
Trans Fat:
0.01
g
|
Cholesterol:
183
mg
|
Sodium:
571
mg
|
Potassium:
424
mg
|
Fiber:
2
g
|
Sugar:
5
g
|
Vitamin A:
533
IU
|
Vitamin C:
30
mg
|
Calcium:
106
mg
|
Iron:
2
mg