Pumpkin Pasties (Hand Pies)
Our 9-year-old discovered the wizardly world of Harry Potter books this year. I have not entered the Harry Potter book craze myself, but I have found the perfect way to share in the magic with those who are fans of the ever popular series.
I'm talking food, of course. Enter these Pumpkin Pasties.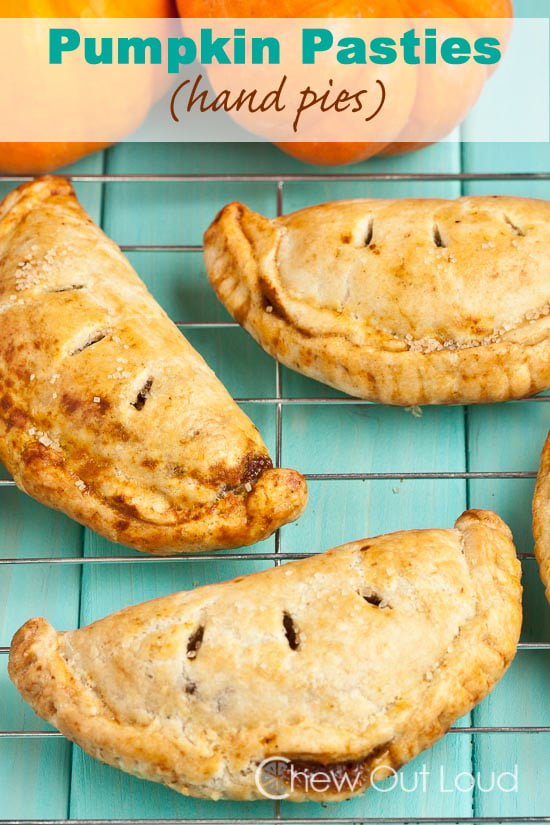 Ring a bell?
Harry Potter quickly falls for these pumpkin pasties, which are like hand pies.
They are flaky, buttery, toothsome little turnovers with a warmly spiced pumpkin filling.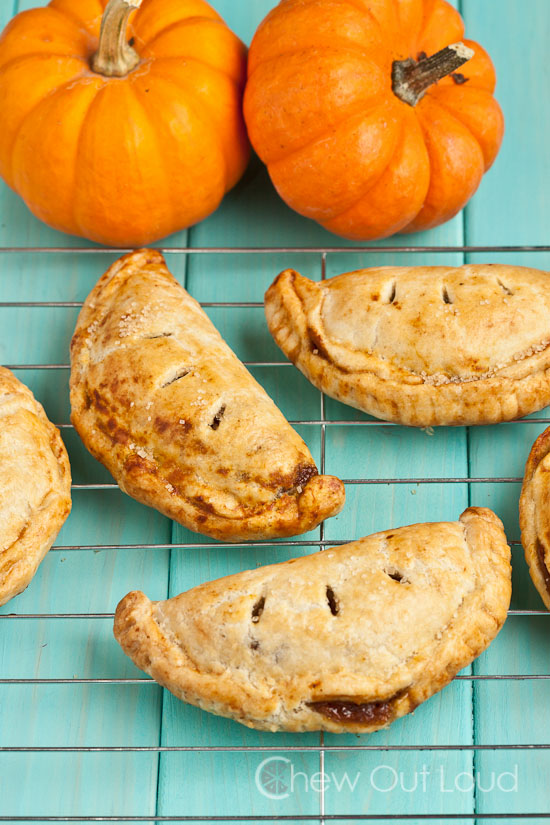 My first thought upon taking a bite? Miniature pumpkin pies. That is exactly what they reminded me of.
Except these are way more flaky and buttery, with the double crust encasing the sweet pumpkin filling.
Magical, indeed.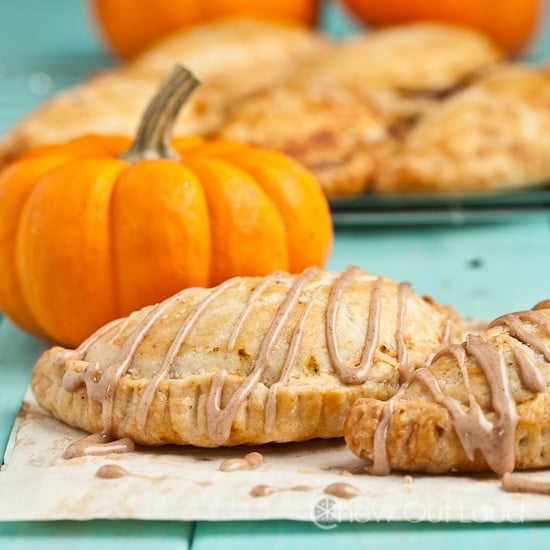 Not to mention how FUN these pumpkin pasties are! They are a blast to whip up.
I made a batch with my 4-year-old, who was proud of his Hogwarts Express creation. I used my trusty pie dough recipe from this famous Best Apple Pie recipe.
The divine drizzle comes from this moist Pumpkin Scones recipe, which is yummier than any coffee shop variety hands-down.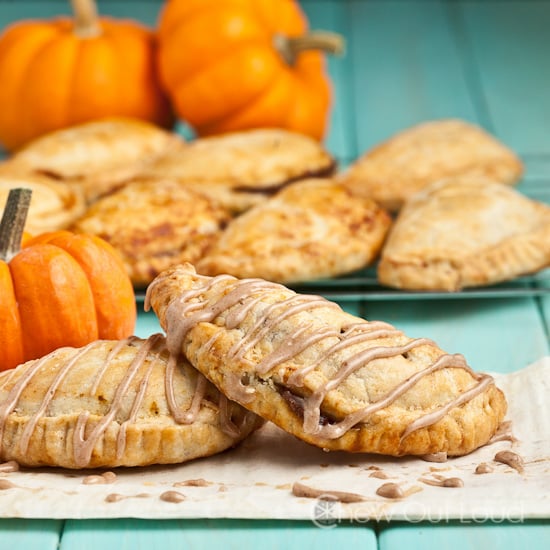 When my 4th grader saw these Pumpkin Pasties on the table, he beamed at his Harry Potter food. After licking his plate, he promptly made a beeline for his book and flipped through those 734 pages in search of the next recipe he wanted me to make.
Chocolate Frogs? Liver pie? Um, let's stick with the pumpkin pasties for now.
It also happens to be pumpkin season, giving us all the more reason to bake up another batch for breakfast or dessert.
Enjoy!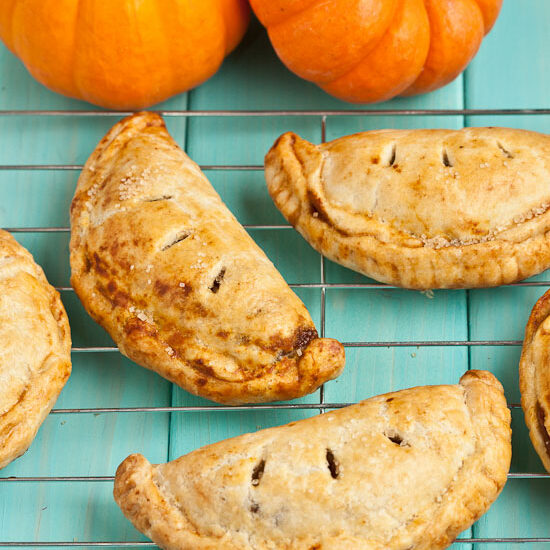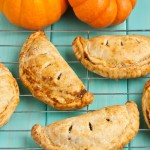 Pumpkin Pasties (Hand Pies)
These Pumpkin Pasties are sweet, flaky, buttery little hand pies filled with cinnamon spiced pumpkin. They are great for breakfast, snack, or dessert. A bit of drizzle makes them extra magical.
Ingredients
For the Dough:
2 ½

cups

all purpose flour

½

tsp

table salt

1

cup

salted butter

,

diced and chilled

½

cup

very cold ice water

1

egg

,

beaten with 2 tsp water (egg wash)

coarse sugar for sprinkling
Instructions
Make the Dough: In a large bowl, whisk together flour and salt. Using a pastry cutter, cut in the diced cold butter until mixture resembles coarse crumbs, with small chunks of butter still visible. One tablespoon at a time, add ice water to mixture until it holds together. It should stick together when pinched but not feel sticky. Work dough sparingly with cold fingers or pastry cutter, but do not overwork dough. Form 2 dough balls, wrap in plastic, and chill at least 1 hour.

Make the Filling: Combine all filling ingredients in a bowl and whisk together until well combined.

Preheat oven to 400F, with rack on middle position. Line baking sheets with parchment paper.

Roll out one of the chilled dough balls, to 1/8 inch thick, on lightly floured surface. Use a 5-6 inch diameter bowl rim to cut out circles. Re-roll dough as needed to get as many circles out of it as you can.

Place 2 TB pumpkin filling in center of each circle. Moisten edges with water, fold dough over, and seal tightly. Use fork to crimp edges. Cut slits on top of each one, and brush with egg wash. Sprinkle with coarse sugar. Repeat with remaining dough ball and filling.

Bake on parchment lined baking sheet for 25 minutes or until golden brown.

Let cool on wire rack.

To make Drizzle: Combine all glaze ingredients and whisk together until smooth. Place in ziplog bag, cut tiny hole at one corner, and drizzle onto pasties.
Notes
These magical hand pies are meant to be drizzled with sweet glaze. If you decide to omit the sweet glaze, you may up the brown sugar in the filling.
Did you make this?
Leave a comment below and tag @chewoutloud on Instagram
Source: Chew Out Loud, inspired by Serious Eats