Healthy Pumpkin Bread
This is the most moist and delicious healthy pumpkin bread you'll bake and eat. This pumpkin bread recipe is made with pure honey, plenty of real pumpkin, and whole grain. You've got to try it to believe how good it is.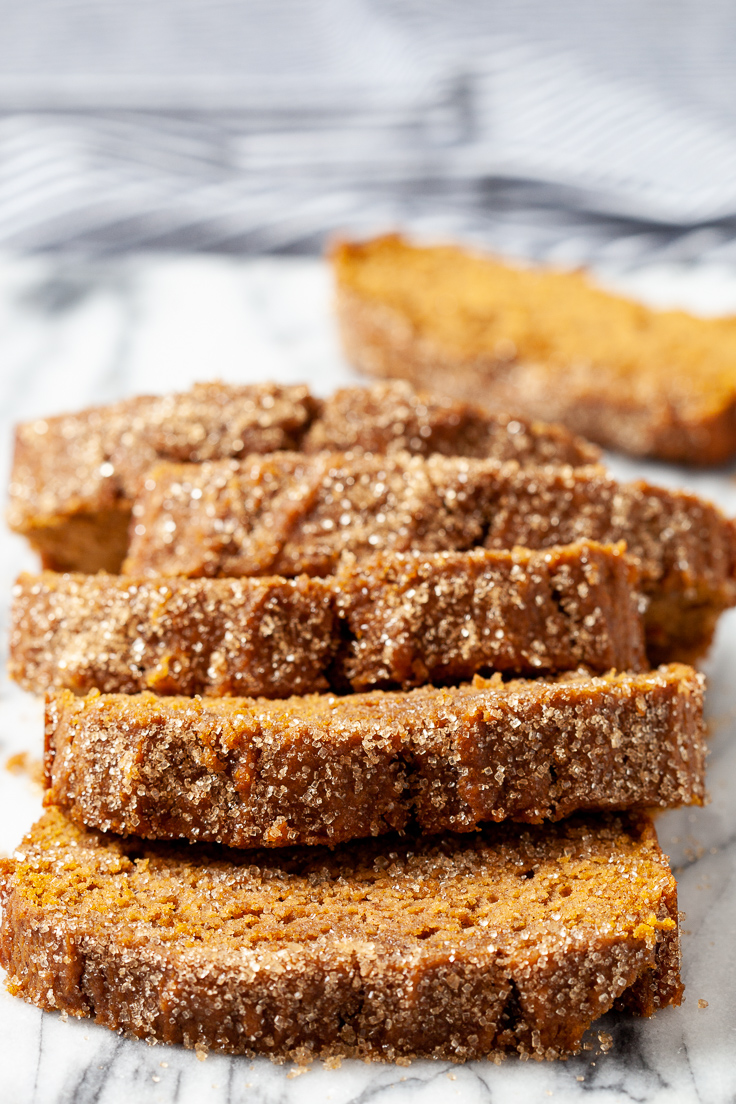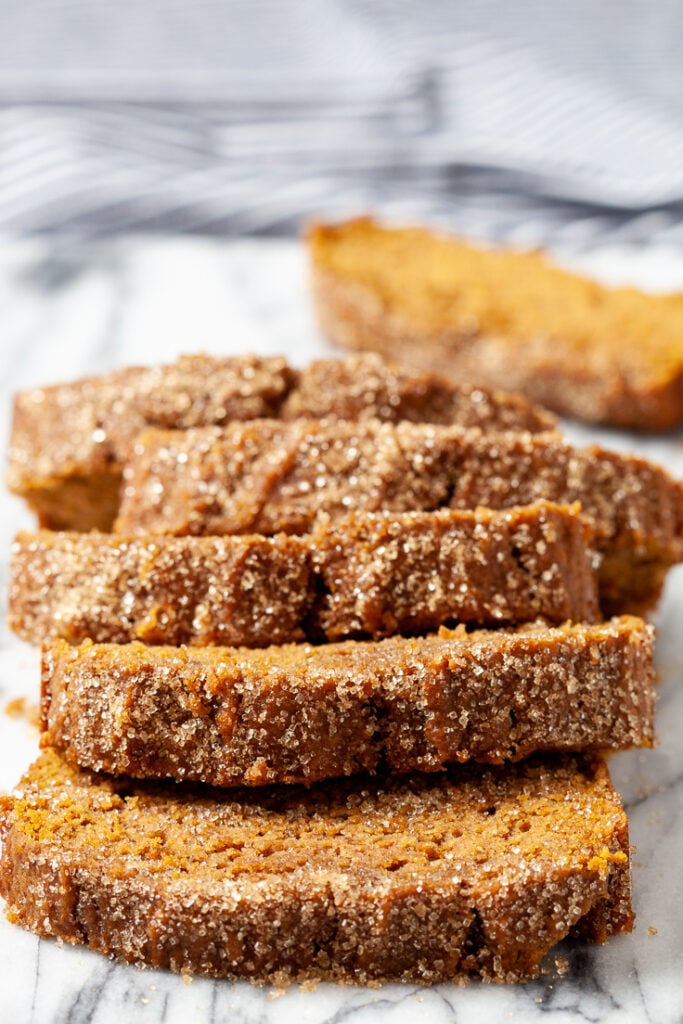 Healthy Pumpkin Bread you'll actually love
Around here, fall often brings subzero temps, a whirlwind of activities, and seemingly nonstop schedules. The main thing that keeps some of us (me) from pining for the beachy, flip-flop days of summer is the arrival of baking season.
Ok, and this Pumpkin Bread Pudding with Caramel Sauce is a pretty great snow-day bonus. Plus these Chewy Pumpkin Oatmeal Cookies that are way too easy not to make and eat and freeze for later.
Since I give myself plenty of license to make — and eat — thick slices of moist pumpkin chocolate bread, we level the playing field with this new healthy pumpkin bread recipe that people actually want to eat.
All the above is more than a couple of seasonal perks, I suppose. Some of us (me) need all the fringe benefits we can get out of blustery cold days. Give me a moment while I get my glass-half-full mindset on.
I'm embracing fuzzy socks, mugs of hot coffee, and deliciously healthy pumpkin bread. Snuggling up with fall spice and all things nice…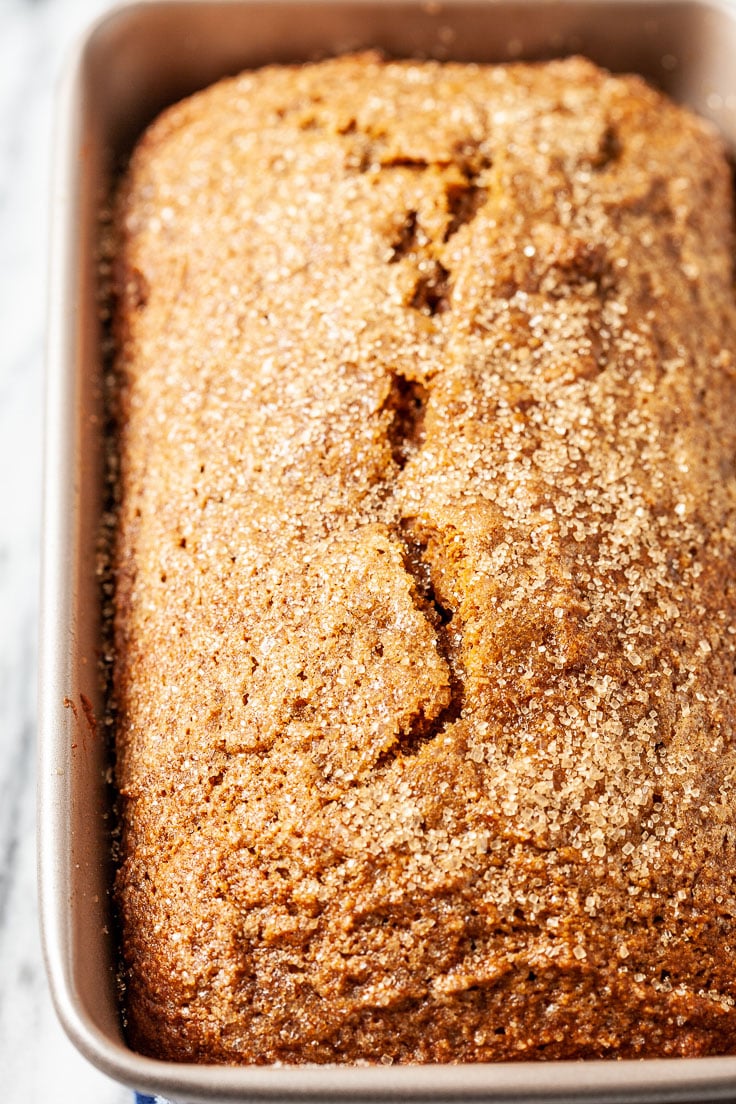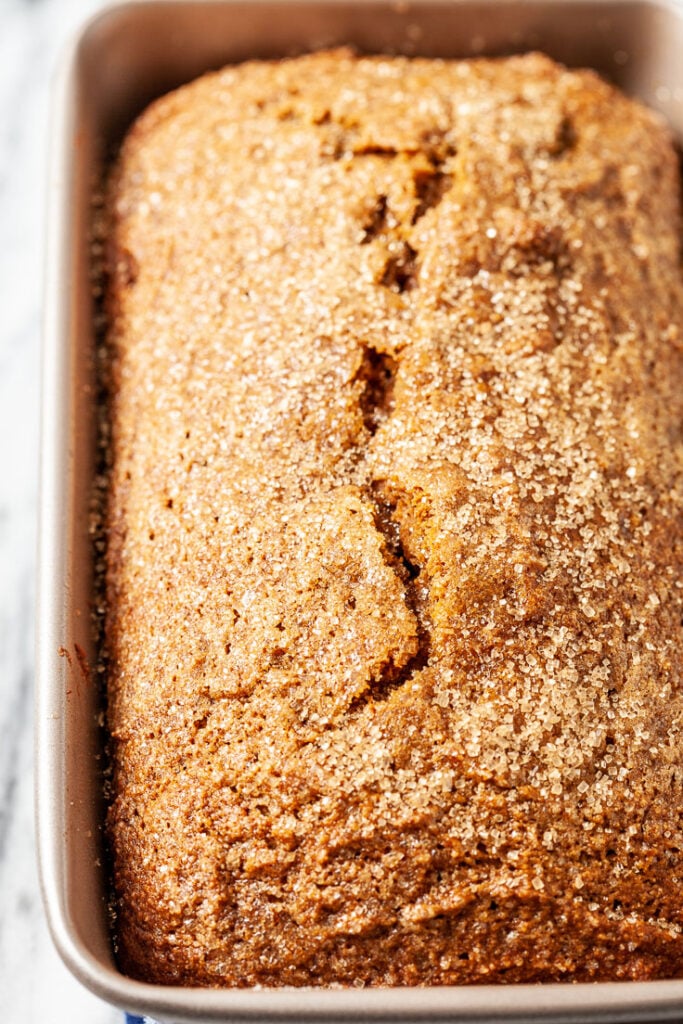 How to Make healthy pumpkin bread that's moist and not dry
It's a snap to make pumpkin bread healthier without sacrificing flavor. It's a matter of swapping out the right kind and amount of certain ingredients. Too many healthy pumpkin breads turn out dry, crumbly, or bland. That's not the type of "treat" we want to eat.
Here's what we do to bake up loaves of healthy pumpkin bread that's actually moist and tender and full of fall flavors:
We use a mixture of raw unfiltered honey and extra-virgin olive oil. Your bread won't taste olive-y. It'll just have the benefits of olive oil, which includes a tender crumb.
In lieu of milk or sour cream, we use apple cider. There's definitely a difference in taste between apple juice vs. apple cider, so be sure you're using apple cider for best flavor. I love getting my apple cider from local apple orchards, but you can find it at almost any major grocery store during fall season.
Opt for white whole wheat flour instead of all-purpose flour. You can certainly use regular whole wheat flour, if you don't mind a slightly more grainy texture. White whole wheat flour is recommended for more tender results.
Plenty of fall spices (think cinnamon, ginger, nutmeg, and cloves) are used in this pumpkin bread recipe – don't be shy with the spices, as they are a deal maker.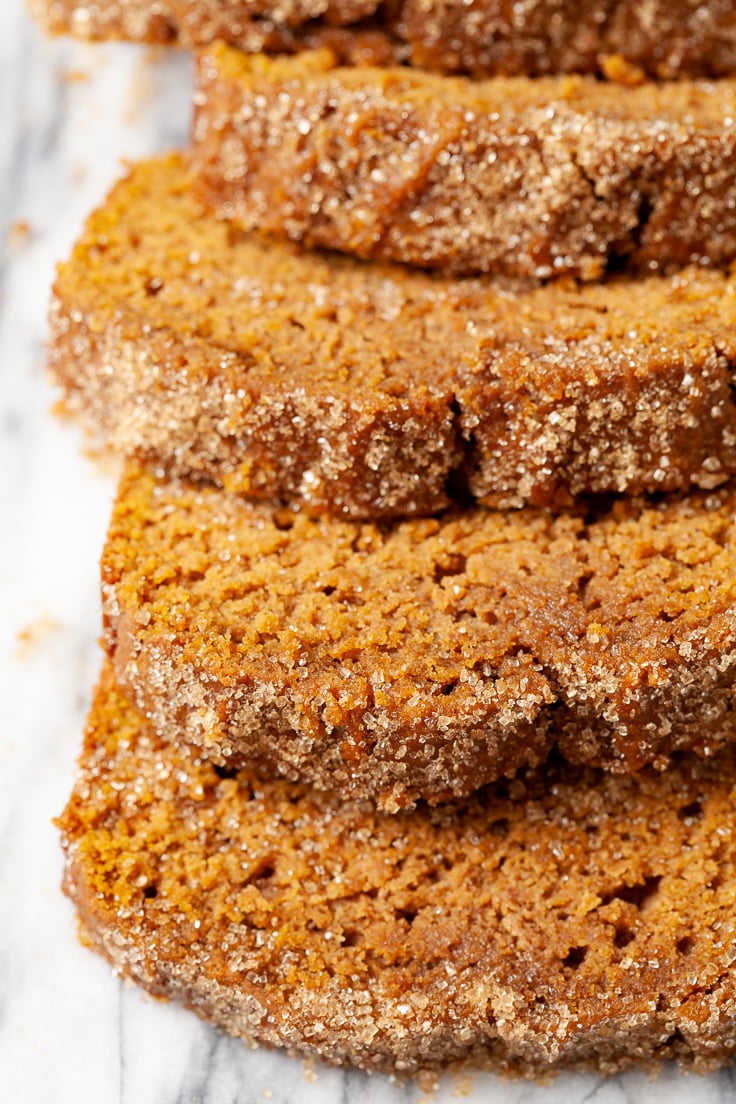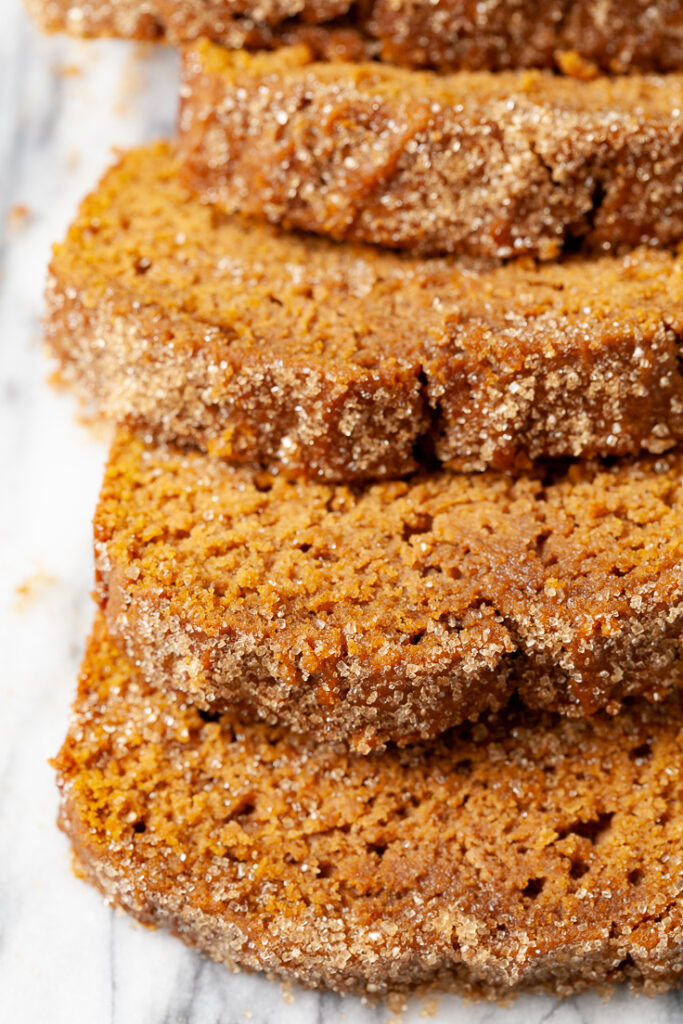 This dairy-free pumpkin bread keeps well and freezes beautifully
I'm known as efficient and resourceful in the kitchen (code for lazy, but I prefer efficient.)
Therefore, anything that keeps well and freezes well is a winning recipe that must be used and appreciated as often as possible. Quick breads in general tend to keep well at moderate room temp (not scorching hot summers) for at least 2 days, and they typically freeze beautifully.
This healthy pumpkin bread is no exception. In fact, it's even better if you bake it the night before and let it cool completely in the pan overnight. Don't slice until it's cooled. You'll be rewarded with a super moist, scrumptious loaf the next morning.
IF (and it's a very big If) you have leftovers, or if you were on top of your game and baked an extra loaf to freeze, your future self will thank you immensely.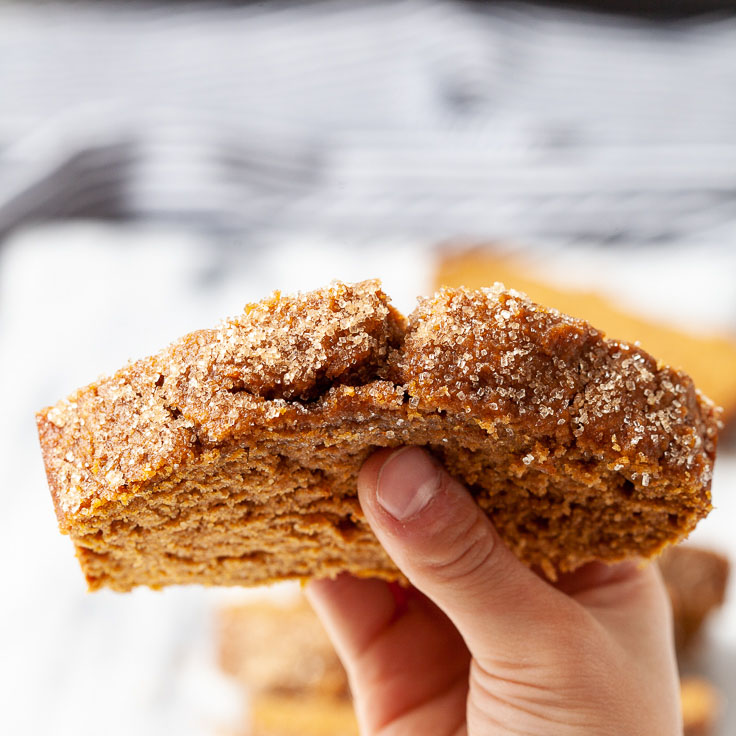 Our Popular One-bowl moist apple cake:
Favorite Quick Breads to Try: