Smoked Salmon Roll-Ups with Creamy Lemon Dill Spread
By Amy Dong
Published Jun. 8, 2017
Updated Aug. 17, 2022
Smoked Salmon Roll-Ups (Pinwheels) with creamy Lemon Dill Spread are the perfect party appetizer that can be made ahead of time. They're fun and delish for lunch, too. The creamy lemon dill spread is amazing!

Anyone who eats with me with knows that I devour fish and seafood, especially if it's in the realm of teriyaki grilled salmon.
Seafood is the first thing I look for on any menu. It could be due to my upbringing. My parents dished up flavorful fish in delectable sauces and garlicky shrimp several times a week, which we kids loved.
Or maybe it's because I lived 30+ years near the pacific coast. Despite a major move to the Midwest for the past 9 years, I'm still all about seafood.
That's how these smoked salmon roll-ups happened. Because I almost always have smoked salmon in the fridge.
Here's my fun twist on the ever popular party turkey roll-ups, minus turkey 😊 We swapped that out for smoked salmon and a lemony dill cream cheese spread that's creamy and refreshing.
These smoked salmon roll-ups are fab for lunch and party apps. I'm thinking bridal/baby showers, parties, and picnics.
how to make smoked salmon roll-ups (pinwheels):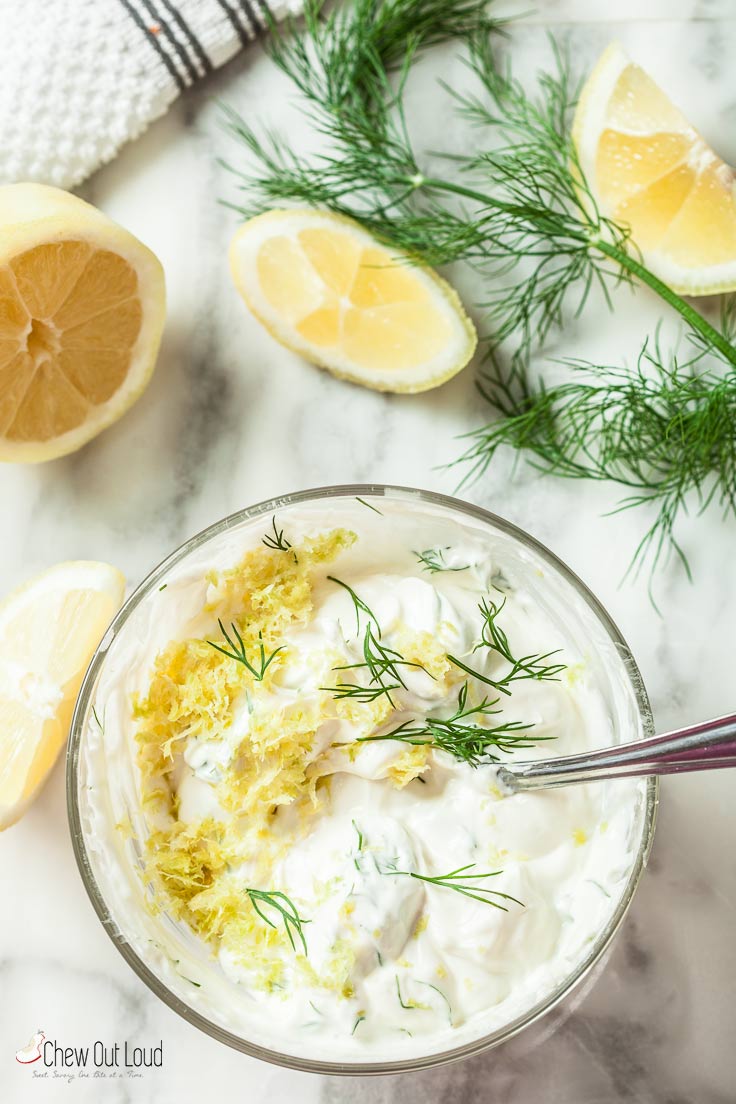 This is the creamy, lemony dill spread we've got going on ↑↑
It's light yet creamy, simple, and ultra refreshing.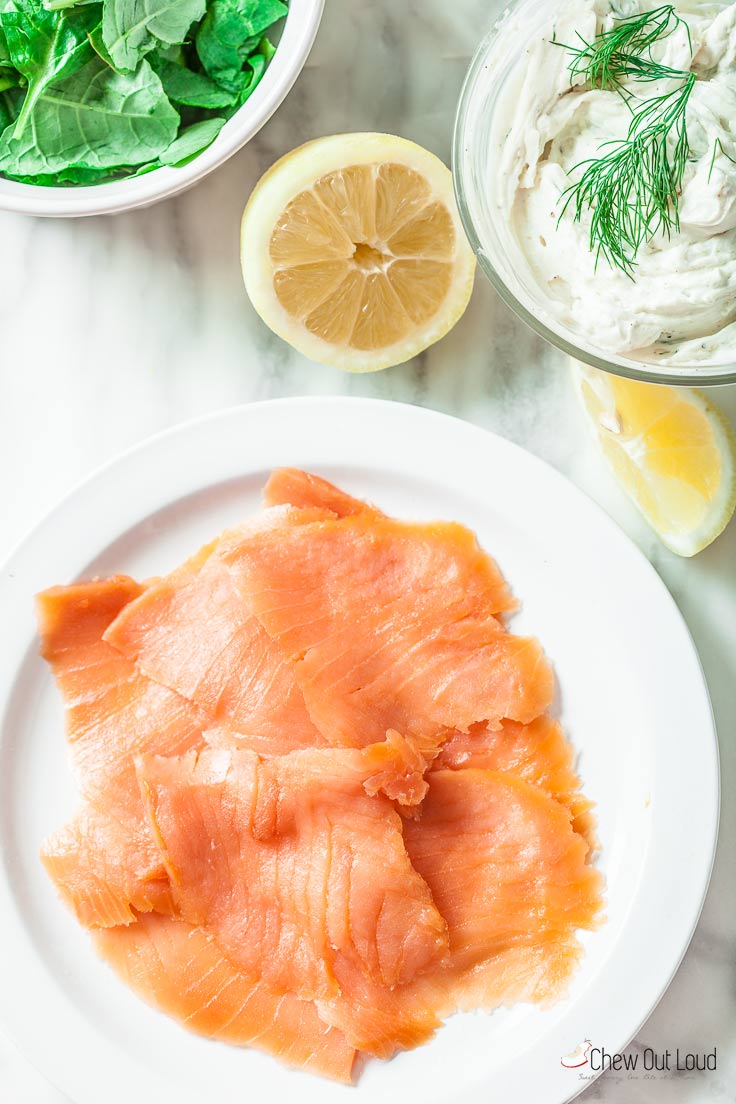 OMG to this amazing smoked salmon. I've converted friends who said they didn't eat salmon just by this alone.
Get your hands on some good quality smoked salmon, but just be sure to save some for the actual roll-ups, K? I'm mostly talking to myself.
Some people snack on beef jerky; I munch on smoked salmon with or without the toast. I'm weird, I know it.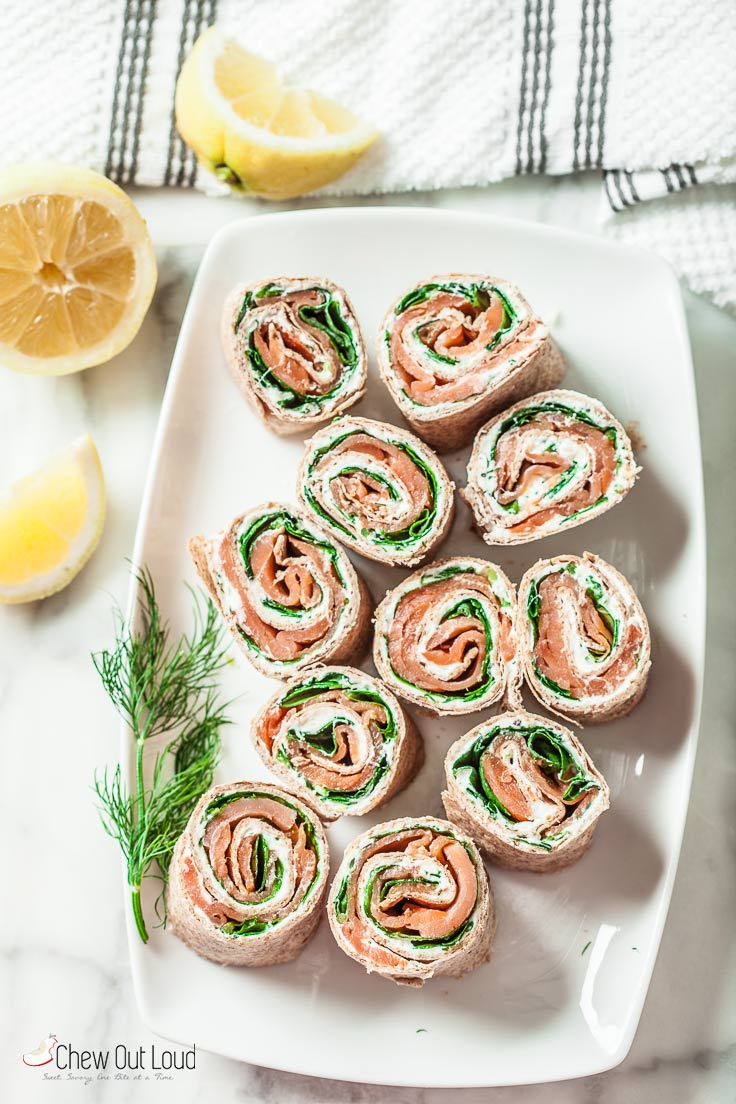 These delicious little bites are full of flavor: smoky, tangy, savory, and refreshing.
Like I was saying…perfect for those bridal/baby showers, parties, and picnics.
Leftovers make a light and healthy lunch that's a much better choice than calling these perfect chocolate chip cookies lunch. Someone out there understands.
Here's to some smokin' great roll-ups. Enjoy!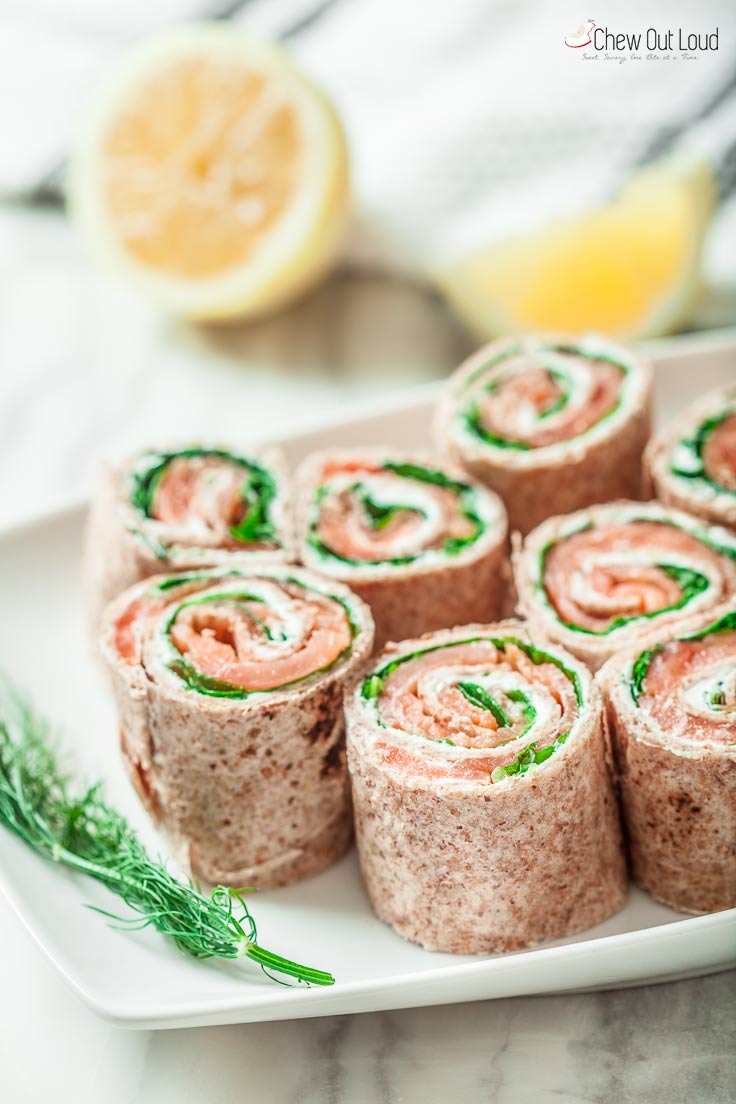 Did you make this?
Please give us a rating and comment below. We love hearing from you!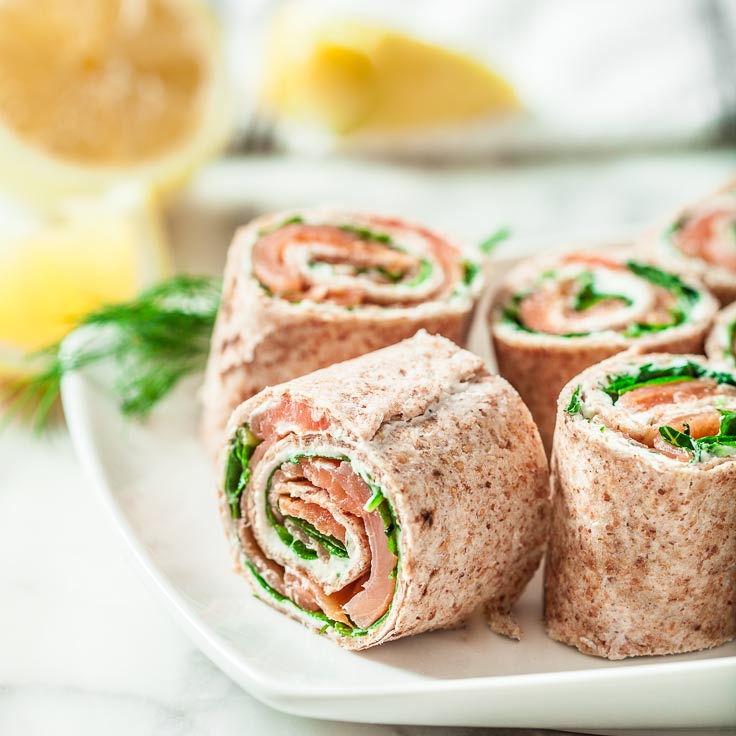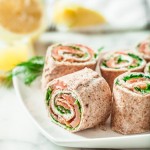 Smoked Salmon Roll-Ups with Creamy Lemon Dill Spread (Pinwheels)
Smoked Salmon Roll-Ups, aka Pinwheels, are the perfect party appetizer that can be made ahead of time. They're great for lunch outside-the-box, too! The creamy lemon dill spread is amazing.
Ingredients
1

block

,

8oz cream cheese, softened

Juice and zest of 1 medium lemon

2

TB

fresh dill leaves

¼

tsp

kosher salt

¼

tsp

freshly cracked black pepper

2

cups

baby spinach leaves

,

be sure they're not damp

16

oz

good quality smoked salmon

4-6

tortillas: whole grain

,

gluten-free, any kind is fine (actual amount depends on size of tortillas)
Instructions
In a bowl, stir together the cream cheese, lemon juice/zest, dill, kosher salt, and black pepper. Stir to combine well. Lay tortillas down flat on individual squares of cling wrap. Evenly spread desired amount of lemon cream cheese mixture onto the tortillas, leaving 1/2 inch edges. Line with a single layer of spinach leaves, followed by a single layer of smoked salmon.

Gently but firmly roll tortillas up. Wrap in cling wrap airtight, and chill until ready to serve. When ready to serve, remove from cling wrap, place on cutting board, and trim off end pieces. Slice each roll into 1 1/2 inch pinwheels and serve immediately.
Notes
Make this gluten-free by using your favorite GF wraps
Nutrition (per serving)
Calories:
224
kcal
|
Carbohydrates:
20
g
|
Protein:
23
g
|
Fat:
6
g
|
Saturated Fat:
2
g
|
Polyunsaturated Fat:
1
g
|
Monounsaturated Fat:
2
g
|
Cholesterol:
22
mg
|
Sodium:
1153
mg
|
Potassium:
320
mg
|
Fiber:
3
g
|
Sugar:
4
g
|
Vitamin A:
1038
IU
|
Vitamin C:
12
mg
|
Calcium:
210
mg
|
Iron:
2
mg
KITCHEN ESSENTIALS:
Fail Proof & Healthy Seafood: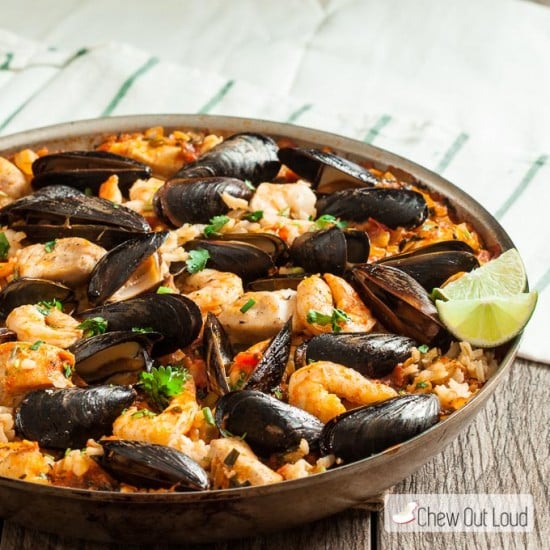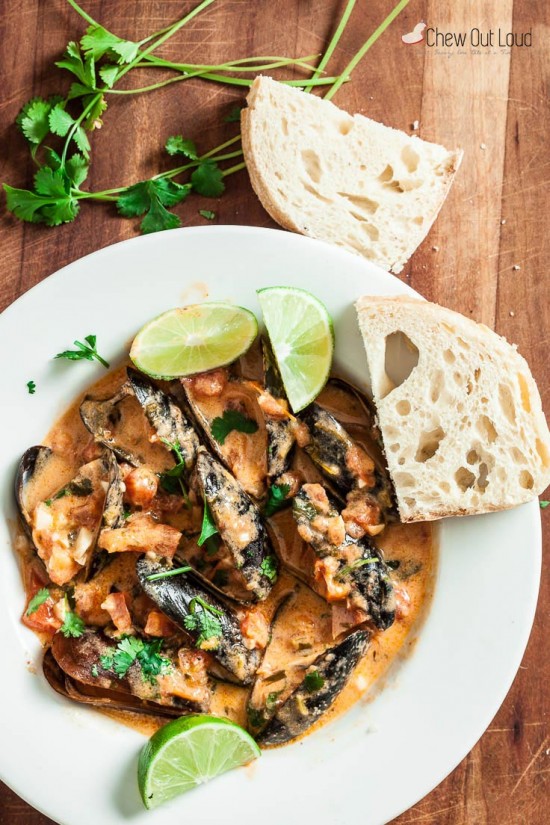 3. Healthy Poke Bowls with Sriracha Mayo