This Grilled Teriyaki Salmon is out of this world delicious! It's tender, flaky, and packed with awesome flavor. This is the BEST teriyaki sauce you'll ever brush onto any grilled meat!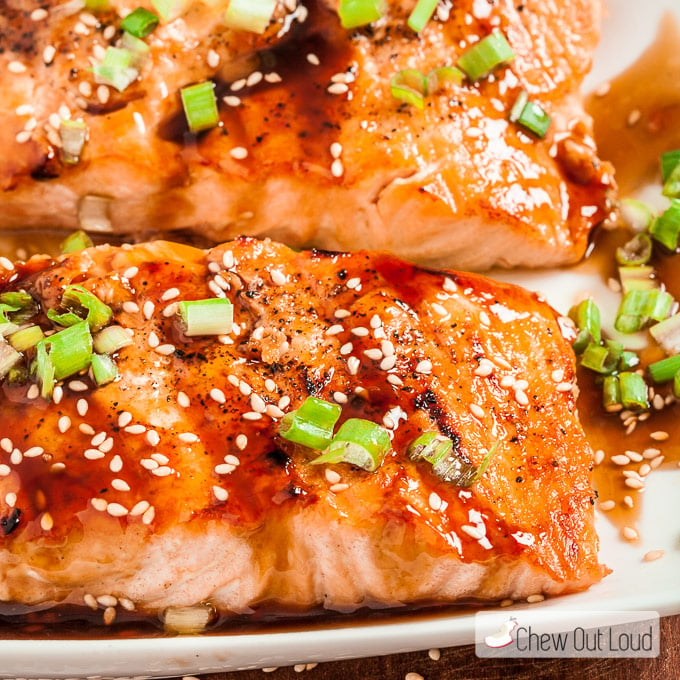 After Hubby and I got married almost 14 years ago, we quickly became known amongst family as The Salmon Couple. They may or may not have said that out loud, but every time we hosted a dinner party, it was no secret that people expected an entire filleted salmon on the menu. They asked for it. We delivered.
We frequently bought huge salmon fillets and fired up the grill anytime friends or family headed over. It's not only super easy, it's also healthy and flavorful. Littles and Bigs alike polish off this salmon like nobody's business…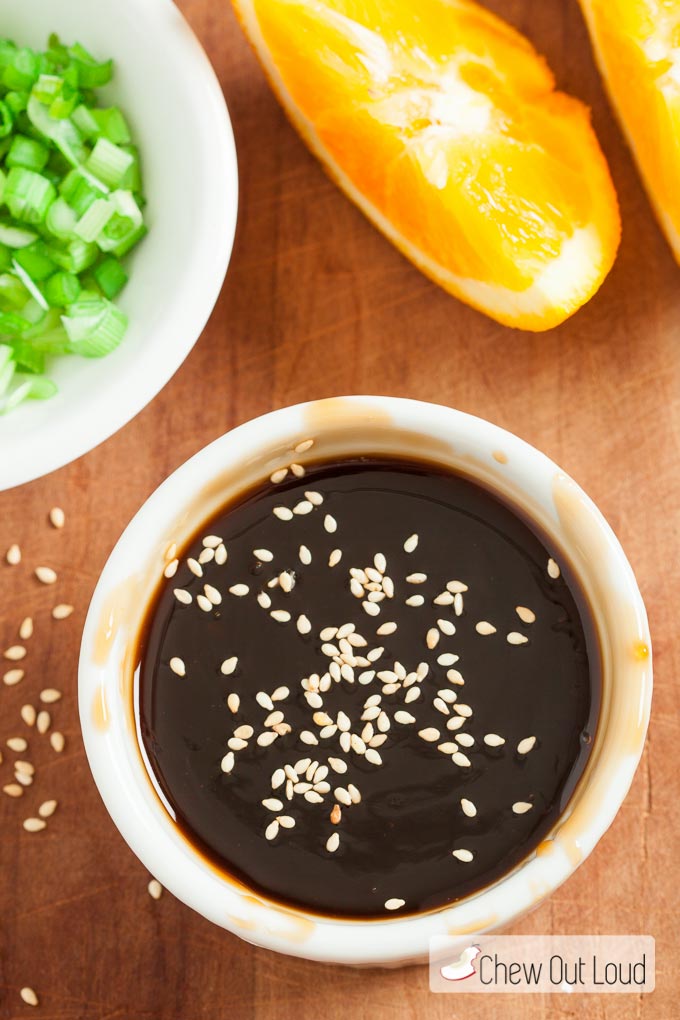 This is my personal favorite teriyaki sauce recipe. It's by far the easiest, and with big bold flavor. Hubby handed this recipe down to me from Chef Grandpa's files. It's the only one I'll ever use for teriyaki salmon.
No other sauce is as fail-proof and consistent. Truthfully, nothing else comes close. When you've got the best, simplest teriyaki sauce at your fingertips, you've got it made. At least in Teriyaki World.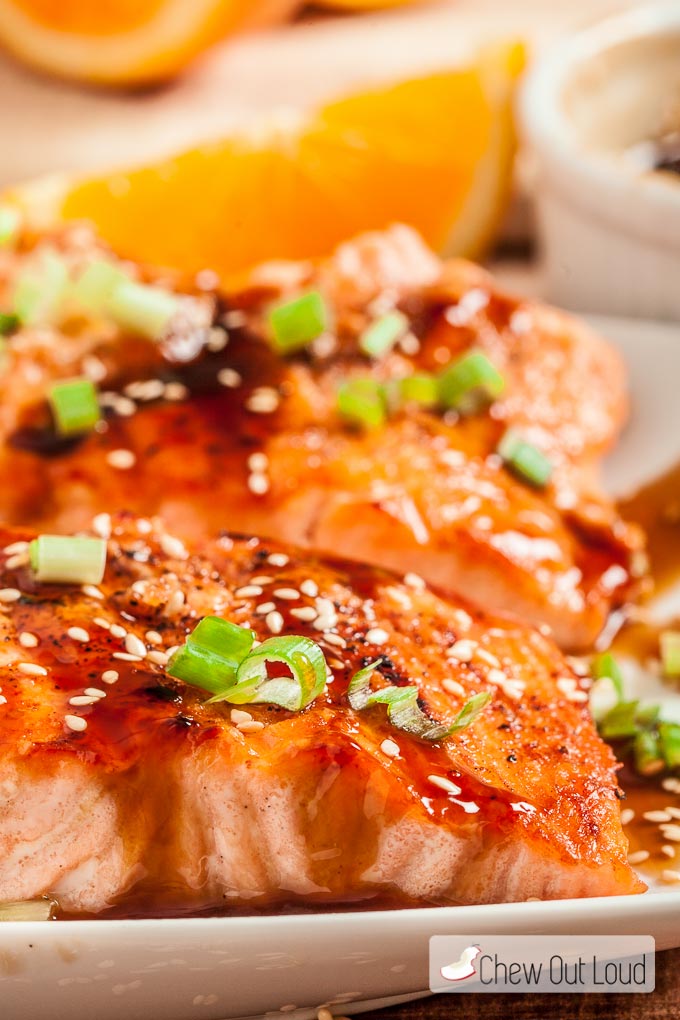 So now you all are privy to our semi famous grilled salmon teriyaki recipe. I actually am slightly appalled at myself for not sharing it earlier. Better late than never. We are pretty sure you'll agree.
If you like, make extra sauce to keep in the fridge. This sauce is wicked good over chicken, shrimp, and beef too. Even burgers. Pretty much anything you throw onto the grill will turn out fabulous when drizzled  with this sauce.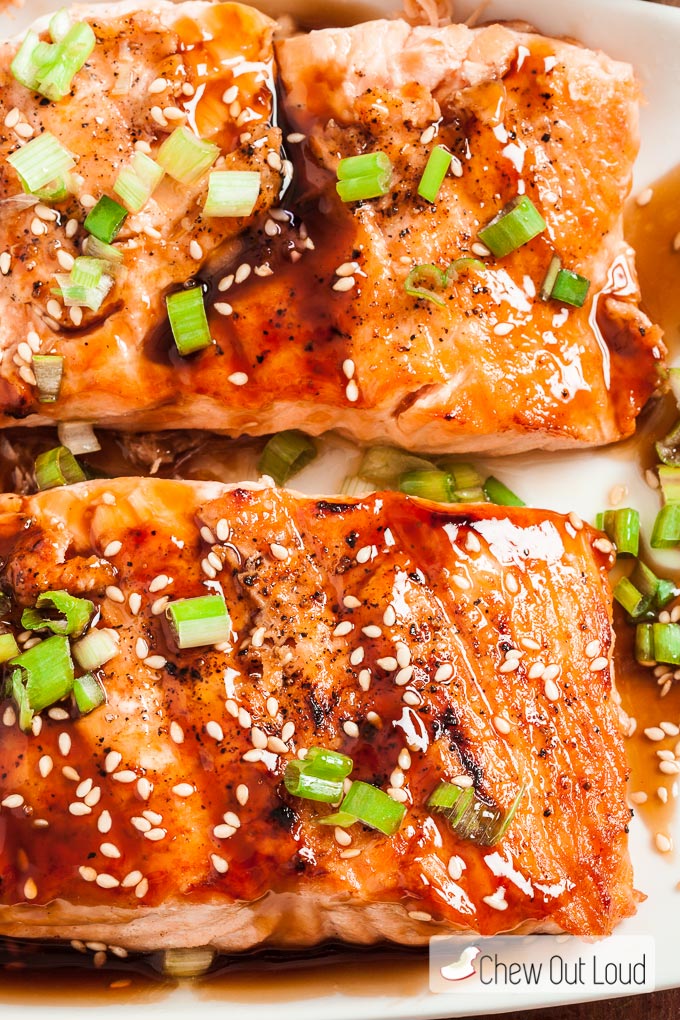 Just be sure not to overcook the salmon. You don't want a chalky finish. Cook just until center is almost cooked through. The edges should be browned and flaky, with a tender just-done center.
Here's to finally sharing our most beloved old recipes with anyone who will read them. Enjoy.
Print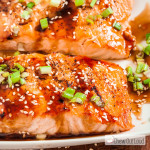 Grilled Teriyaki Salmon
---
Description
This Grilled Teriyaki Salmon is tender, flaky, easy, and delicious! Healthy to boot. The teriyaki sauce is the best sauce you'll ever brush onto any grilled meats.
---
4

thick salmon fillets, 6-8 oz each
kosher salt and freshly ground black pepper
For the Teriyaki Sauce:

1/2 cup

Teriyaki Sauce (my favorite is Kikkoman)

1/2 cup

water

1/4 cup

white sugar

1/4 cup

brown sugar
Juice of

2

fresh orange wedges

1 1/2

TB cornstarch, dissolved in 1 TB water
dash of ground ginger
Garnish: toasted sesame seeds, thinly sliced green onions
---
Instructions
Make the Teriyaki Sauce: In a heavy medium pan, combine all sauce ingredients. Whisk to combine well. Bring to a boil. Lower to simmer and whisk until sauce is thickened, about 1 minute. Keep warm.
Thoroughly dry salmon fillets with paper towels. Sprinkle a light layer of kosher salt and freshly ground black pepper on both sides (or just top side, if bottom has skin on) Grill on preheated grill until just cooked; do not over-cook. About 2-3 min per side, depending on thickness.
Drizzle generously with teriyaki sauce and garnish as desired. Serve immediately. Delicious over a bed of rice or over a plate of green salad.
Source: Chew Out Loud 
Around here, teriyaki is a big deal. Here are a few other favorite teri recipes:
1. 30 Minute Steak Teriyaki. This tender, scrumptious steak only takes 30 minutes from start to finish and tastes amazing. So tender, even little ones enjoy this dish.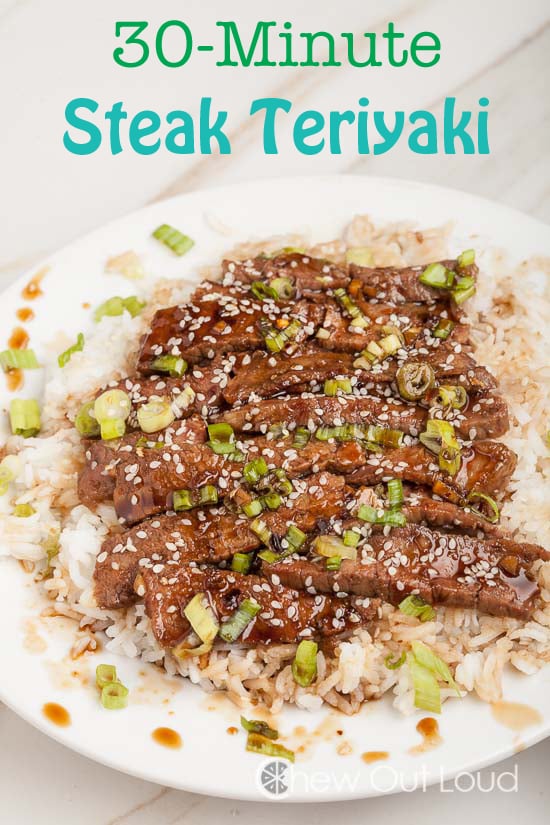 2. Slow Cooker Chicken Teriyaki. When the stove and oven are preoccupied, try this slow cooker chicken teriyaki. Easy to prep, set and go. Delicious over rice and veggies.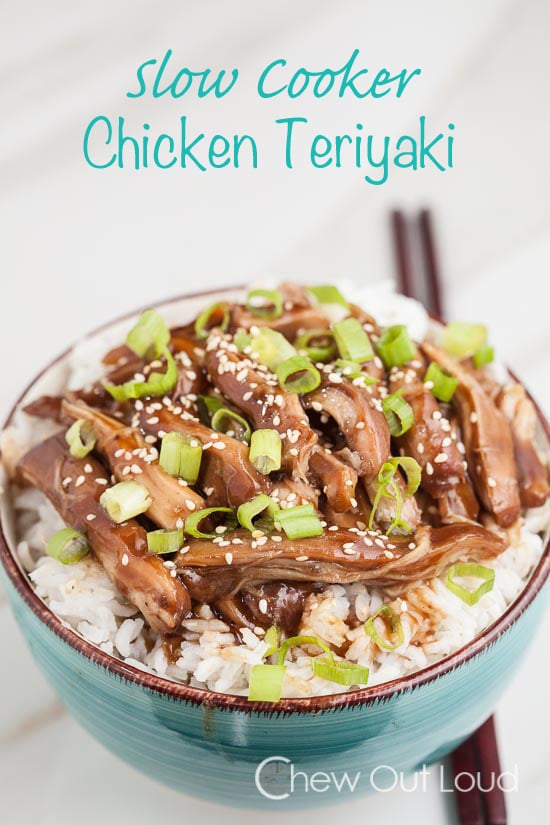 3. Grilled Chicken Teriyaki. Put something other than barbecue sauce on your chicken this summer. This teriyaki chicken is mouthwatering and irresistible.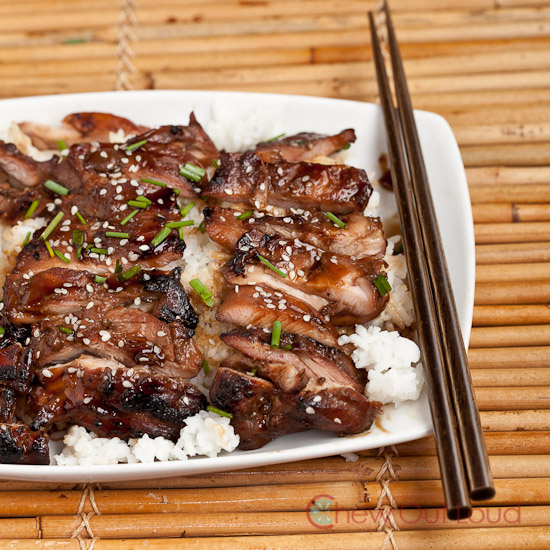 4. Teriyaki Meatloaf. Switch up that meatloaf routine. This meatloaf is packed with huge flavor, slightly sweet and wonderfully savory. Great with fluffy rice.