White Bean Garlic Dip
This White Bean Garlic Dip is infused with rosemary for an undeniably tasty appetizer. It's easy, healthy, and perfect for spreading onto pita chips, baguettes, or even sandwiches. Great as a party dip.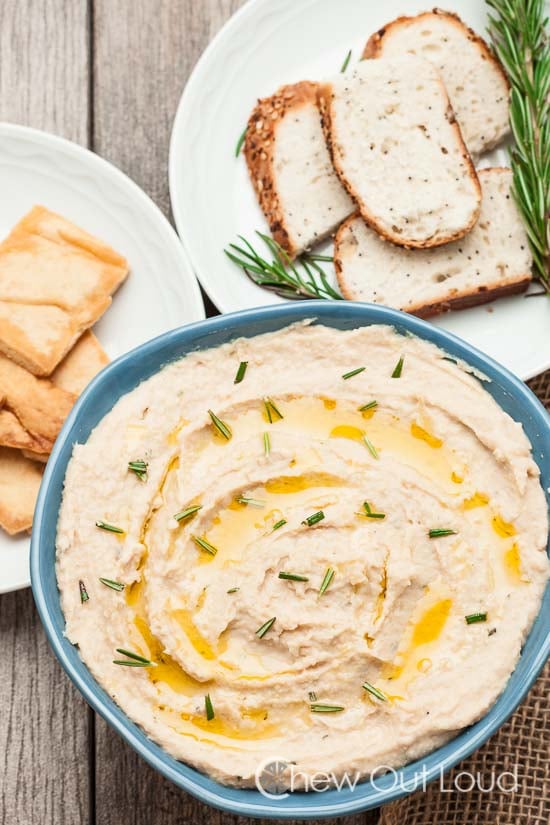 Super Bowl is right around the corner, and we love any excuse to party!
This long awaited game day comes at a tricky time of year; it enters right on the heels of everyone still recovering from the richly indulgent holiday menus.
Or maybe that's just me, but please say it isn't so.
I didn't make any health nut food resolutions (obviously) but I do feel inclined to put a block on the idea of an entire Game Day menu completely revolved around nap-inducing eats…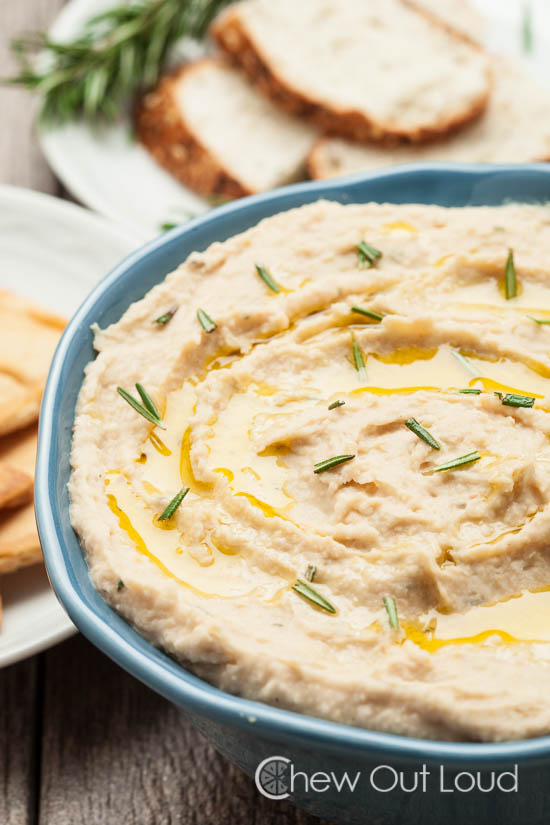 That's not to say we wouldn't eagerly partake of some luscious 7-layer Mexican dip. Keeping it real.
But how about bringing in a few dips and apps that are yummy and healthy to even things out a bit?
A happy merger?
Cue this White Bean Garlic Dip. It's smooth, creamy, packs a nutritious punch, and is a great app for those who are minimizing their refills of bottomless cheesy deep fried offerings.
Most importantly, this dip is irresistibly delicious.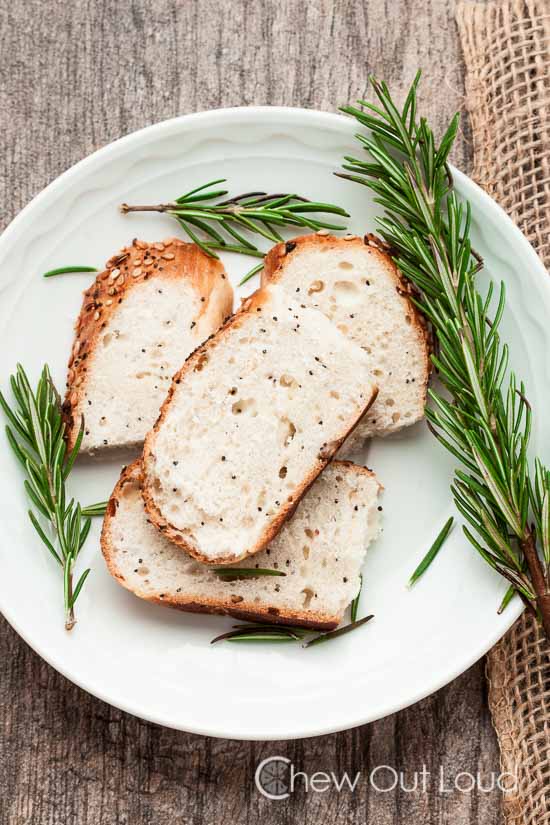 It's the perfect dip to spread onto your favorite sliced baguettes, pita chips, or even fresh veggie sticks if you're so inclined.
I love having an array of crackers and sliced breads to slather a thick layer of White Bean Garlic Dip onto. Totally guiltless.
Sometimes I make an extra big batch so I can use leftovers as a mouthwatering sandwich spread. YUM.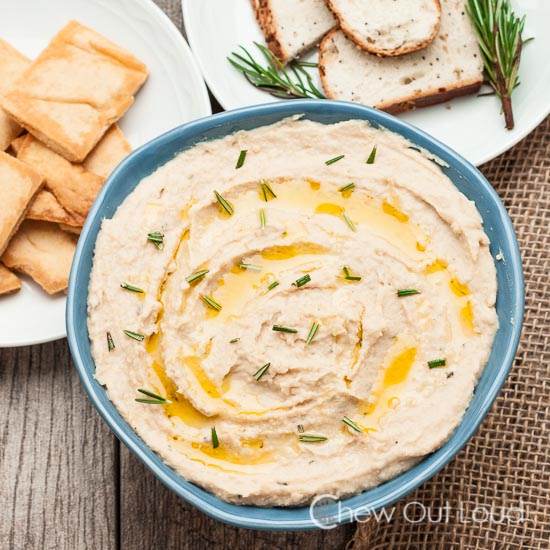 This White Bean Garlic Dip boasts a beautiful harmony of white beans and garlic (surprise,) spices,lemon, olive oil, and fresh rosemary.
The Rosemary doesn't overpower the flavor of the overall dish, but it lends an earthy and fragrant aroma that sets it apart from other bean dips.
Add as much or as little as you like.
Enjoy!
Did you make this?
Please give us a rating and comment below. We love hearing from you!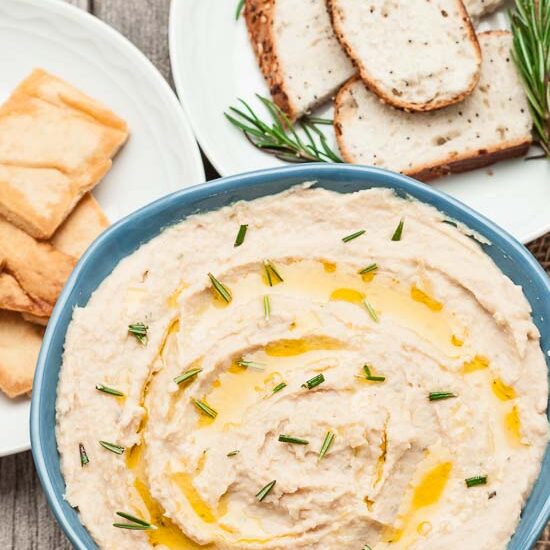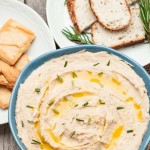 White Bean Garlic Dip
This White Bean Garlic Dip is a perfect appetizer or snack when you want healthy yet delicious. Chock full of nutritious ingredients yet full of flavor, this dip is great for spreading on crackers, pita chips, or breads. It's also delish as a sandwich spread.
Ingredients
3

cans

white beans

,

15 oz each, drained, liquid reserved

¼

cup

extra virgin olive oil,

plus more to taste

4

cloves

garlic

,

chopped

¾

tsp

table salt and freshly ground black pepper

,

plus more to taste

zest of half of a lemon

juice of 1 lemon

1 ½

tsp

chopped fresh rosemary
Instructions
In the bowl of a large food processor, combine all ingredients. Process until mixture is smooth and creamy. Add desired amount of reserved liquid from white beans, if you want to thin it out to desired consistency. Add more salt and pepper to taste.

Serve with crackers, pita chips, or sliced baguettes. Leftover dip is great as a sandwich spread. Can be kept chilled in airtight container for several days. Can also be made ahead of time, up to 1-2 days ahead.
Nutrition (per serving)
Calories:
122
kcal
|
Carbohydrates:
17
g
|
Protein:
6
g
|
Fat:
4
g
|
Saturated Fat:
1
g
|
Polyunsaturated Fat:
0.5
g
|
Monounsaturated Fat:
2
g
|
Sodium:
113
mg
|
Potassium:
366
mg
|
Fiber:
4
g
|
Sugar:
0.3
g
|
Vitamin A:
0.5
IU
|
Vitamin C:
1
mg
|
Calcium:
60
mg
|
Iron:
2
mg
Source: Chew Out Loud
Here are a few other game day favorites. From healthy to indulgent 🙂
Black Bean Avocado Salsa/Dip. This is one of my all time faves for gatherings or just for our own snacking satisfaction. It's absolutely scrumptious and healthy. Make a double batch, it's that good.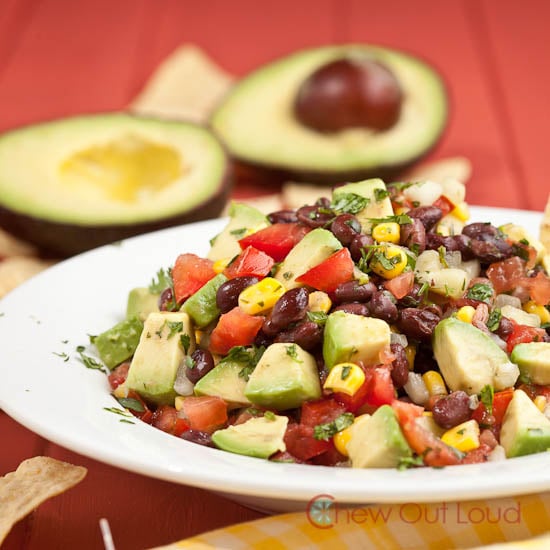 Hot Imitation Crab Dip. When you want a hot, creamy crab dip that won't bust the wallet, give this one a try. It's flavorful and best served hot. Delicious over crackers and breads.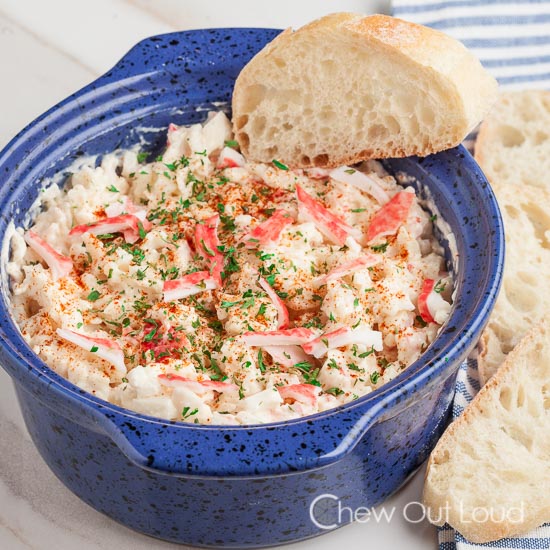 Hot Spinach and Artichoke Dip. It's got spinach and artichokes in it, so it's semi-healthy 🙂 But 100% scrumptious all the way. Addiction highly likely.
Sriracha Buffalo Chicken Dip. The guys really like this one, with its bold and spicy flavor. Plus, it's packed with meat. Let's be real, us girls dig this creamy dip also.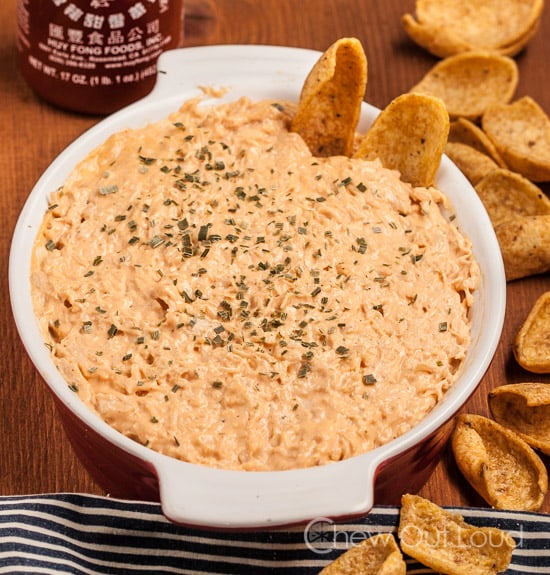 7-Layer Mexican Dip. Yeah, no claims on being waist friendly, but it's worth a bit of splurge for this awesome dip. It's a party in your mouth with every single bite. Adore and swoon.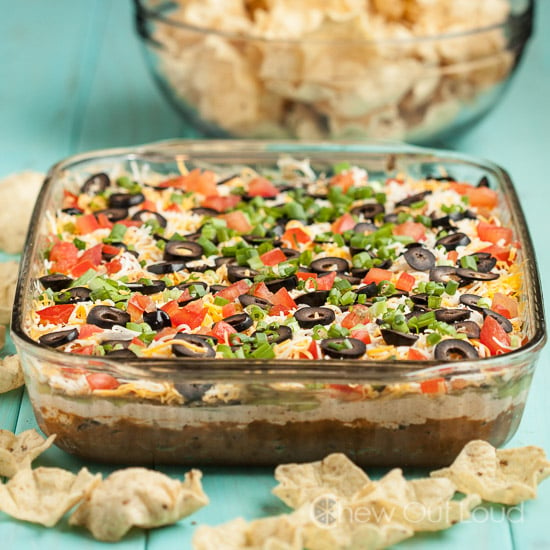 We'd love to have you follow us on Pinterest, where we pin the best finds!
Follow us on Facebook and Twitter for the newest recipes and giveaway prizes (enter our current $50 Target giveaway!!)
Hang with us on Instagram for behind-the-scenes shots of the food we make and lots of inspiration.