Hot Imitation Crab Dip
Hot Imitation Crab Dip makes a hearty and satisfying appetizer for any occasion. It takes only 15 minutes to prepare and tastes delicious with any assortment of crackers, breads, or veggies.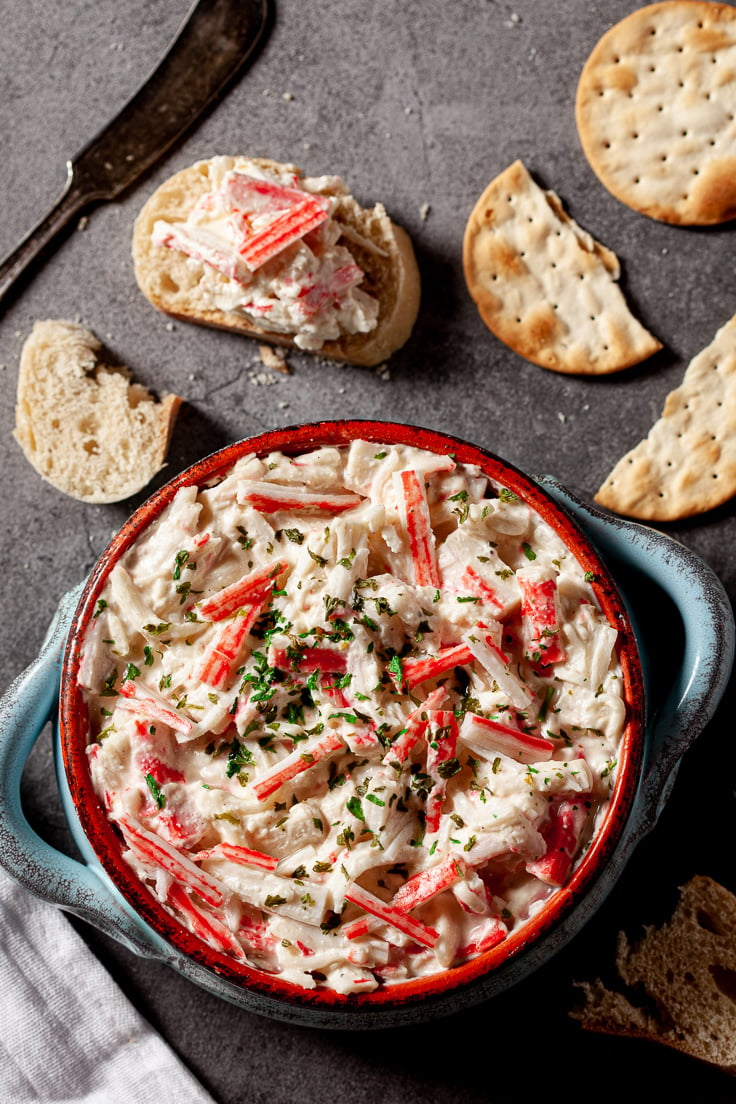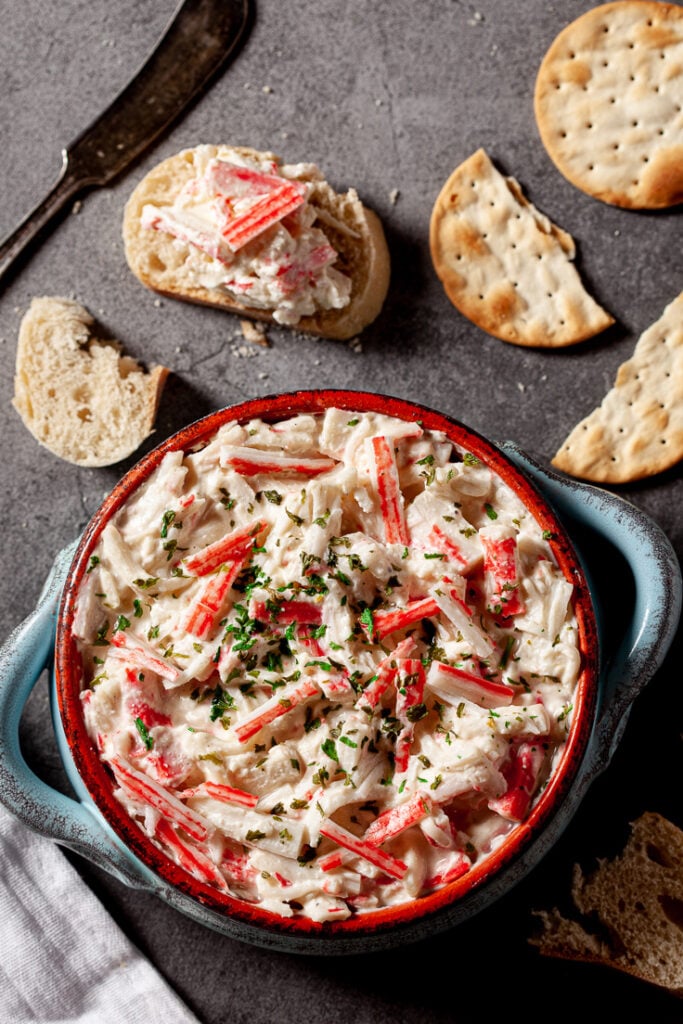 Hot Imitation Crab Dip
Awhile back, one of The Littles asked in his inquisitive manner: How do they make string cheese so stringy?
Huh. Good one. Back in the day, we would have flexed our biceps to ruffle through some heavy duty Encylopedia Brittanicas. Instead, I tapped a few fingers and discovered that string cheese is simply mozzarella that's been heated to 140F, which is hot enough for it to develop string-like texture. No chemically-laden ingredients involved.
Which brings me to the wonders of imitation crab meat. As a kid, I loved eating those crab sticks, pulling them apart like string cheese. Now my boys have a party doing the same.
I hope nobody asks me how they make crab sticks stringy because…well, because Google doesn't turn up much of an answer for that one. Thankfully, the ingredients listed in the making of the imitation crab appears to be natural (aka real food.)
And that means we get to keep eating it. We typically toss chunks of imitation crab into soups or stir fries. But this time, I decided to make it into an appetizer that's worthy of any occasion, special or casual.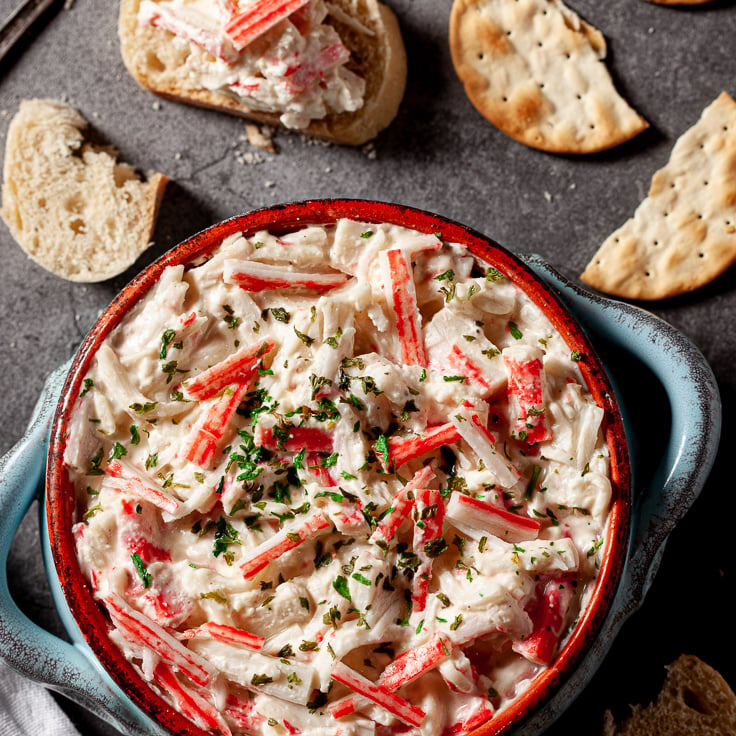 Buying Imitation Crab Meat
My favorite brand of imitation crab meat is made from wild Alaskan pollock (a low calorie, high protein fish) along with starch, salt, crab meat, and egg white. Surprisingly, there is no artificial food coloring involved.
Many major grocery stores carry fresh imitation crab meat in airtight sealed packages, found in the refrigerated meat/seafood aisles. In some stores, you may find imitation crab in the freezer section near other frozen seafood.
You can store unopened imitation crab in the fridge until recommended "use by" date, or you can freeze it for several months.
Serving Recommendations
This Hot Imitation Crab Dip is chock full of protein, seasonings, and made creamy with the addition of real cream cheese. You can amp up the heat with cayenne pepper or your favorite hot sauce, if you like more of a kick. And definitely serve this dip warm, as it tastes best when freshly heated through. If you make it ahead of time and chill it, just be sure to warm it through before serving.
This hot imitation crab dip goes well with an assortment of breads, crackers, or veggie sticks. Leftovers can be used in dinner rolls or your favorite bread for tasty crab salad sandwiches the next day.
---
Try this deliciously easy swordfish recipe, too:
---
Did you make this?
Please give us a rating and comment below. We love hearing from you!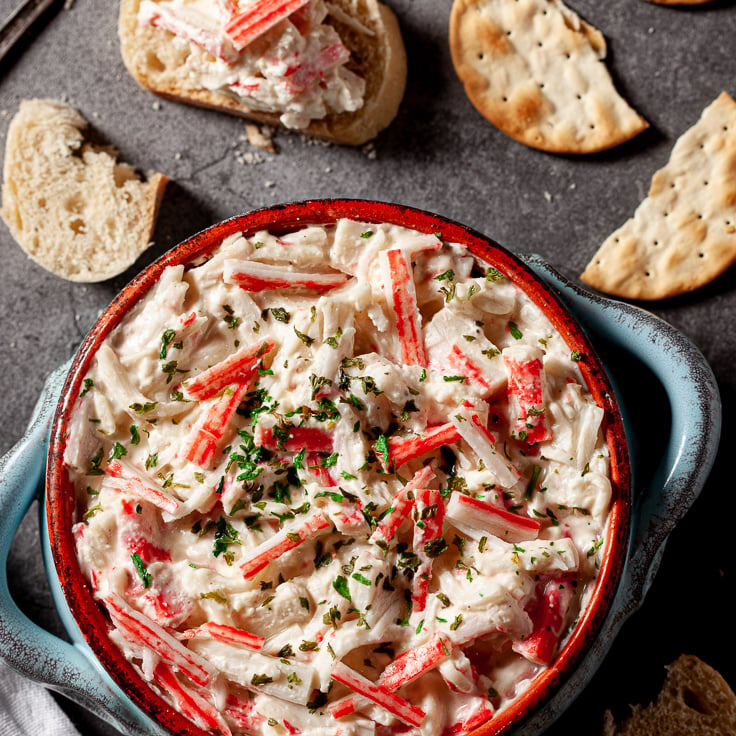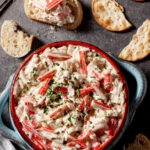 Hot Imitation Crab Dip
This Hot Imitation Crab Dip is affordable and delicious. It's hearty, creamy, and satisfying. Be sure to serve it warm. Breads, crackers, and veggies are excellent dippers for this dip!
Ingredients
1

TB

whole mayo

2

tsp

onion powder

½

tsp

garlic powder

1

tsp

lemon juice

1

TB

water

½

tsp

hot pepper sauce

,

I use Tabasco sauce

1

8 oz pkg. whole cream cheese, cubed and softened

1

LB

imitation crab meat

,

chopped or shredded

Optional: kosher salt and freshly ground black pepper

,

to taste
Instructions
In a microwavable bowl, combine all ingredients except for imitation crab meat. Microwave in 30 second increments, stirring in between, until warmed through and smooth. Stir to combine well.

Gently fold in crab meat, combining well. Cover and microwave 2 minutes or until hot. Add kosher salt and pepper to taste, if desired. Serve hot with crackers, breads, or veggies.
Notes
If dip is too thick, add a bit more water to it. Be sure to serve it hot, as dip needs to be warm in order to stay soft and creamy in texture.
Variation: add a dash of Old Bay seasoning instead of salt/pepper.
If you enjoyed this recipe, please come back and give it a rating ♡
Nutrition (per serving)
Calories:
83
kcal
|
Carbohydrates:
7.9
g
|
Protein:
4.7
g
|
Fat:
3.6
g
|
Saturated Fat:
2
g
|
Cholesterol:
36.3
mg
|
Sodium:
278.9
mg
|
Fiber:
0.3
g
|
Sugar:
3.3
g
Amazing Appetizers:
1. Hot Spinach Artichoke Dip. This one's a sure crowd pleaser everywhere you go. Serve it at home or bring it to a party.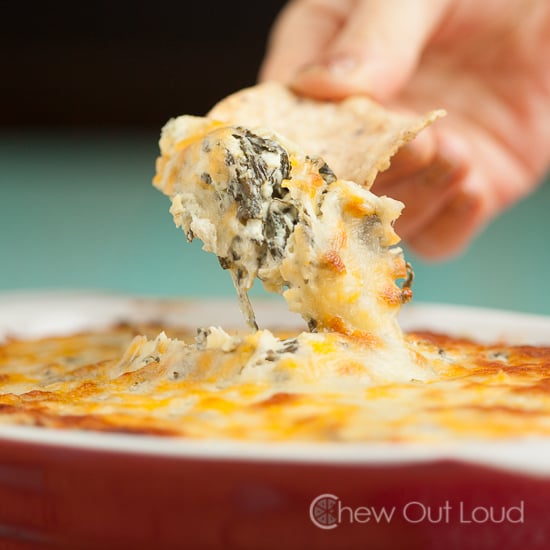 2. Savory Pumpkin and Bacon Dip. Yes, savory is the word. This is creamy, perfectly salty, and awesome for holiday parties.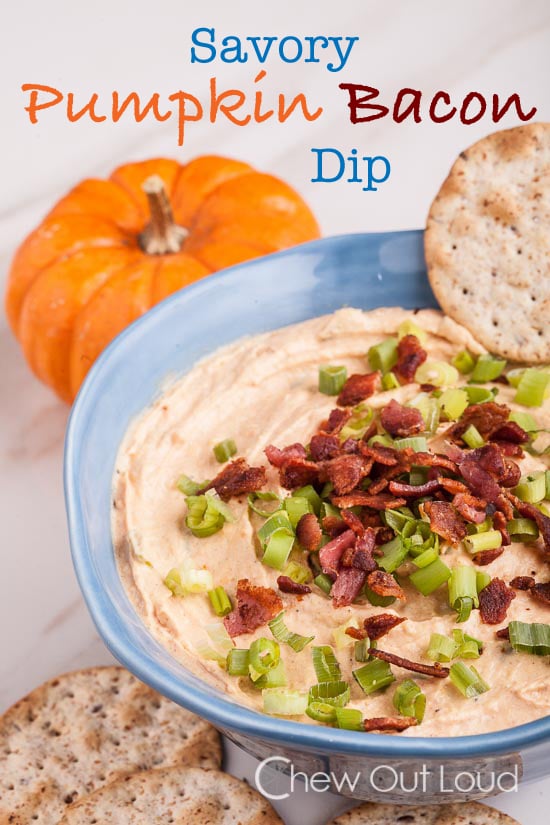 3. This ever-popular 7-Layer Mexican Dip always results in an empty platter. This one's a fabulous dip for any occasion, all year round. I could eat a heaping plateful of this for dinner. With chips, of course.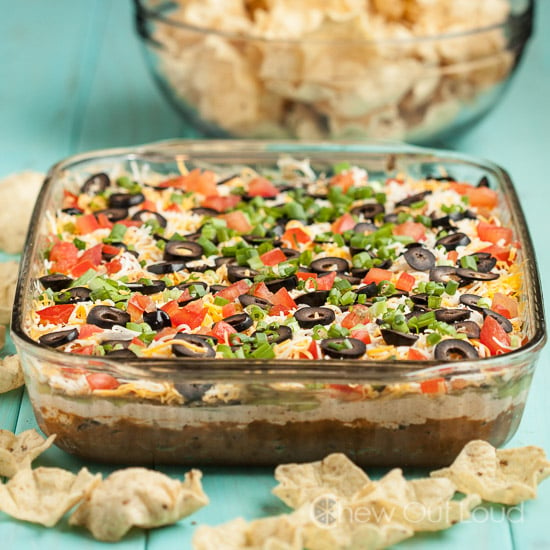 4. Sriracha Buffalo Chicken Dip is perfect when you're looking for a twist from normal. It's got a bit of kick and a lot of YUM. Creamy, hearty, and delicious on crackers, breads, or with corn chips.