BBQ Chopped Chicken Sandwiches
By Amy Dong
Published Sep. 18, 2014
Updated Aug. 17, 2022
Go beyond an old sandwich routine this school year. Kick up the excitement of healthy, wholesome sandwiches in the kids' (and your own) lunch sacks. This BBQ Chopped Chicken Sandwich recipe is easy, nutritious, and absolutely deee-li-cious!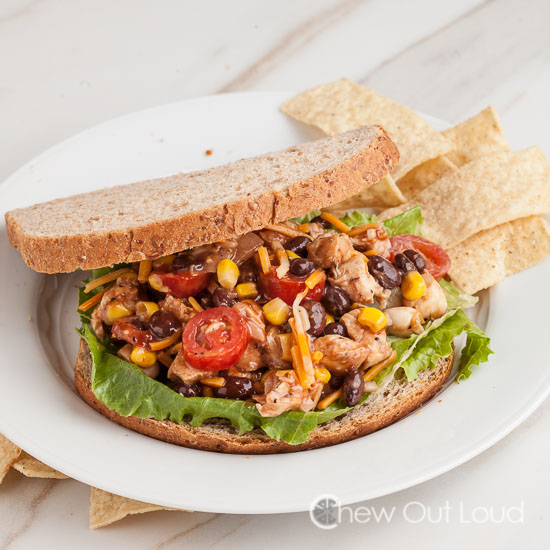 We've been back in the routine of school, work schedules, deadlines, and all that good stuff for a few weeks now.
I'm already starting to feel the same 'ol routine of the daily lunch box. If you're like me, you've got a year's worth of making ham & cheese, PB & J, just PB, or just J.
There's no denying the ease and convenience of packing sandwiches for the midday meal. But this year, I'm taking our sandwiches to a whole new level.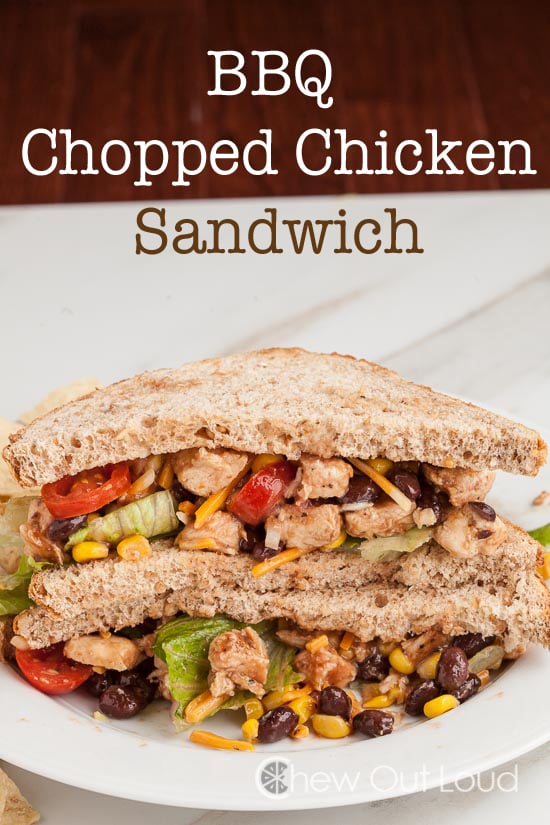 Oh, yes we are. We're definitely doing this. The beloved BBQ Chopped Chicken Salad in sandwich form.
BBQ Chopped Chicken Salad is one of the most popular salads on restaurant menus for good reason.
Tender grilled chicken chopped up into little bites, smothered in BBQ sauce, and tossed with corn, black beans, tomatoes, and cheese.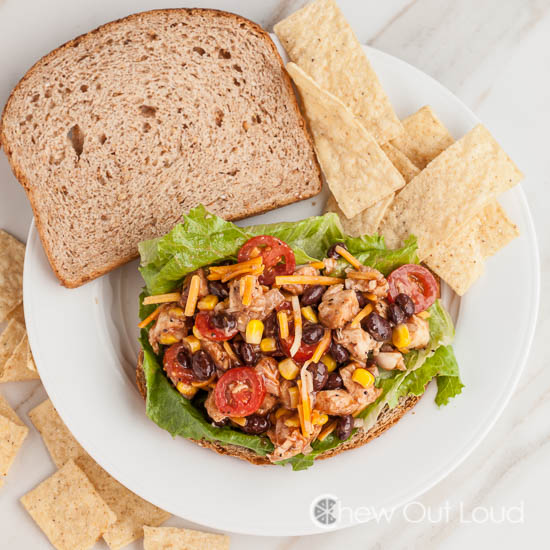 A hearty, mouthwatering salad like that can only be a great thing between two slices of grain-filled bread.
Portable, packable, and full of flavor. Warning: this sandwich induces lunch-envy all around the lunch room.
This robust BBQ chicken filling calls for sliced bread that's worthy of such goodness.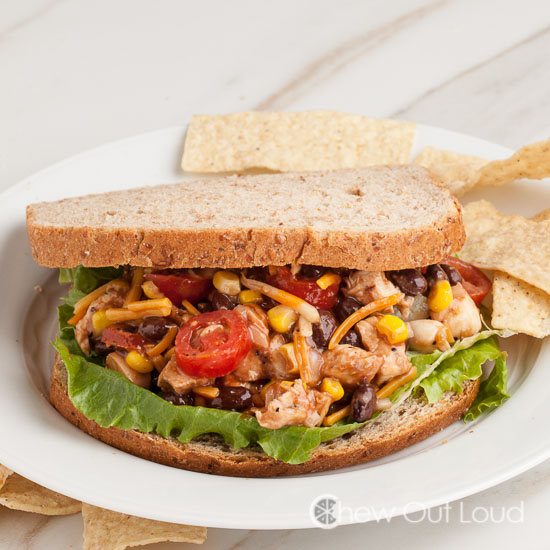 Enter Dave's Killer Bread. Yeah, Killer Bread. You can check out their website for the amazingly true story behind the title.
I'm just here to bring the food. And to eat.
For these scrumptious BBQ Chopped Chicken Sandwiches, I went with the whole wheat loaf. If I'm going to eat a healthy, nutritious sandwich, I'm going all the way with it.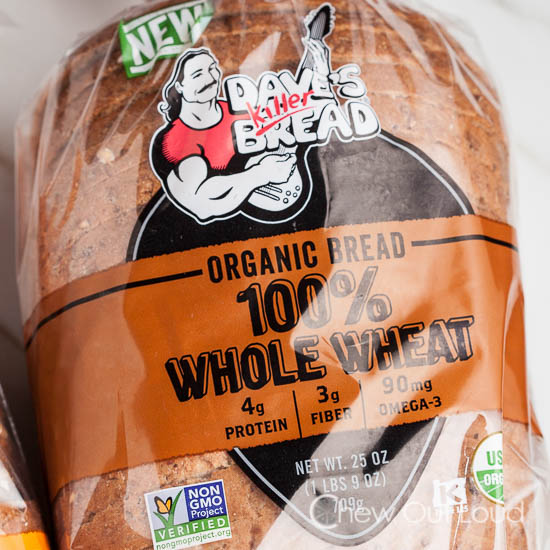 If I'm going to do it, do it right. Right?
I could totally delve into all the pros and goodness of this bread, but a couple of close-up photos would be prettier than my typing.
You're welcome 🙂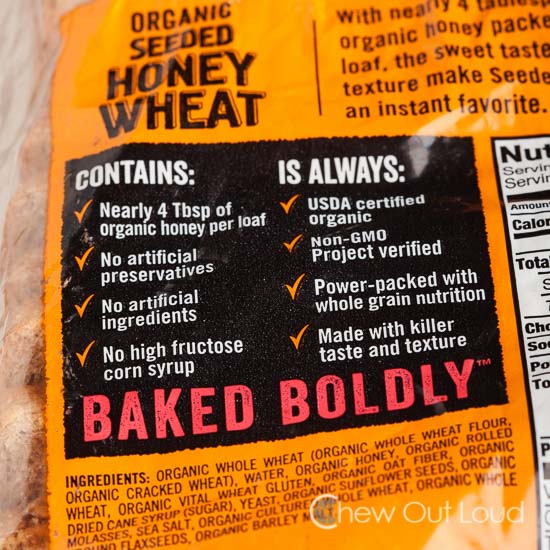 The Seeded Honey Wheat bread is shown below. It captures the wholesomeness, robustness, and heartiness… any other words I can add ness to.
Now, just go make some BBQ Chopped Chicken Salad to slather on, and enjoy an over-the-top sandwich.
Your family will be so impressed with your savvy new lunch idea. My peeps thought I was the Sandwich Queen after I served these up.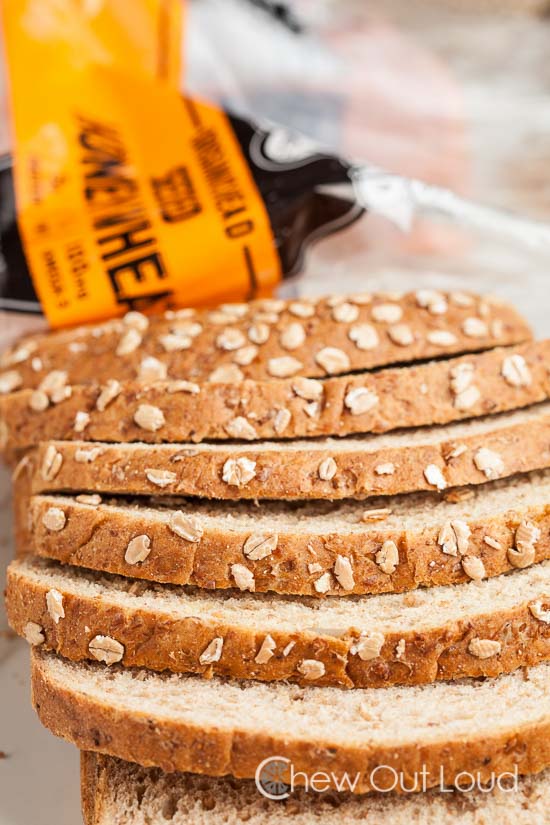 We all know lunch time is one of the most important subjects of the day.
Here's to a school year filled with healthy, yummy lunches.
And the smiles on the faces of those who eat 'em.
Did you make this?
Please give us a rating and comment below. We love hearing from you!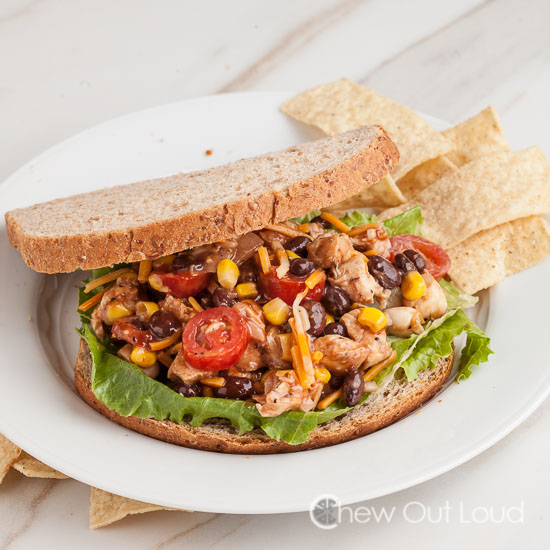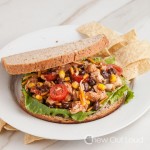 BBQ Chopped Chicken Sandwiches
These BBQ Chopped Chicken Sandwiches are the best of both worlds -- the beloved BBQ Chopped Chicken Salad, in convenient sandwich form. Packable, easy, and perfect for workday and school day lunches.
Ingredients
2

boneless skinless chicken breasts

,

grilled and chopped to small bite size pieces

2

cups

chopped romaine lettuce

½

cup

grape tomatoes

,

sliced

½

cup

canned corn kernels

,

drained

½

cup

canned black beans

,

drained and rinsed

¼

cup

diced onion

½

cup

shredded cheddar cheese

¼

cup

ranch dressing

¼

cup

honey BBQ sauce

Dave's Killer Bread

,

your favorite variety
Instructions
In a large bowl, combine all ingredients and toss until well incorporated. Slather desired amount of chopped chicken salad onto sliced bread. Serve immediately or wrap tightly and chill to serve within a couple of hours. This particular bread is quite hearty and holds up well with the filling. Otherwise, you can place chicken salad in a separate container in lunch box and slather on bread right before you enjoy.
Nutrition (per serving)
Calories:
488
kcal
|
Carbohydrates:
66
g
|
Protein:
24
g
|
Fat:
14
g
|
Saturated Fat:
4
g
|
Polyunsaturated Fat:
5
g
|
Monounsaturated Fat:
3
g
|
Trans Fat:
0.04
g
|
Cholesterol:
36
mg
|
Sodium:
911
mg
|
Potassium:
490
mg
|
Fiber:
7
g
|
Sugar:
12
g
|
Vitamin A:
1641
IU
|
Vitamin C:
5
mg
|
Calcium:
230
mg
|
Iron:
5
mg
Source: Chew Out Loud
(This post was sponsored by Dave's Killer Bread, but all opinions are mine.)
Here are some of my favorite ideas for Snack Attack. School lunches, after school, after work, or whenever snack attack hits.
Edamame Hummus — this is seriously addictive. And healthy, so the addiction is ok.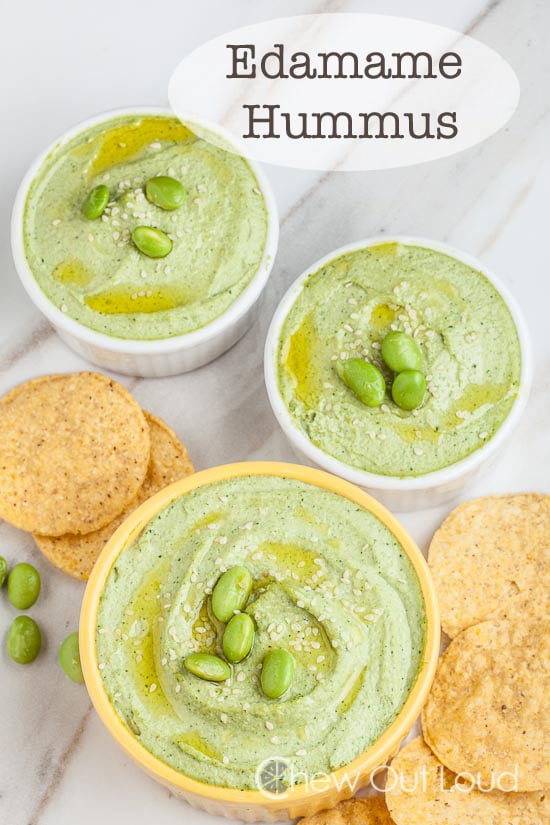 Chewy Chocolate Chip Granola Bars. With all the good stuff. Without all the bad stuff. Making your own granola is AWESOME.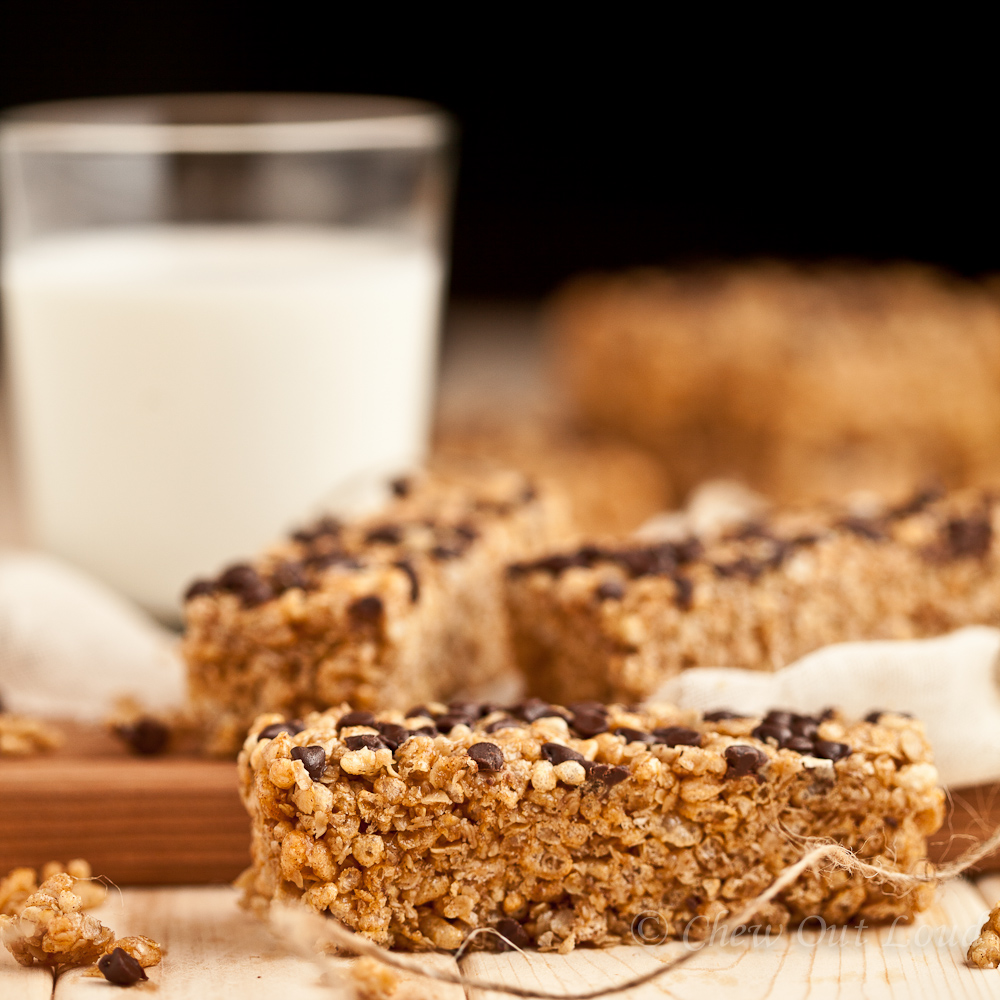 Chia Seed Pudding. Partly because I like to say Chia. Mostly because it's super yummy and healthy. And pretty fun to eat.