Chocolate Zucchini Cake
Indulgently rich, this chocolate zucchini cake is surprisingly healthy too! It has the perfect balance of moisture and rich chocolate flavors that satiate your sweet tooth.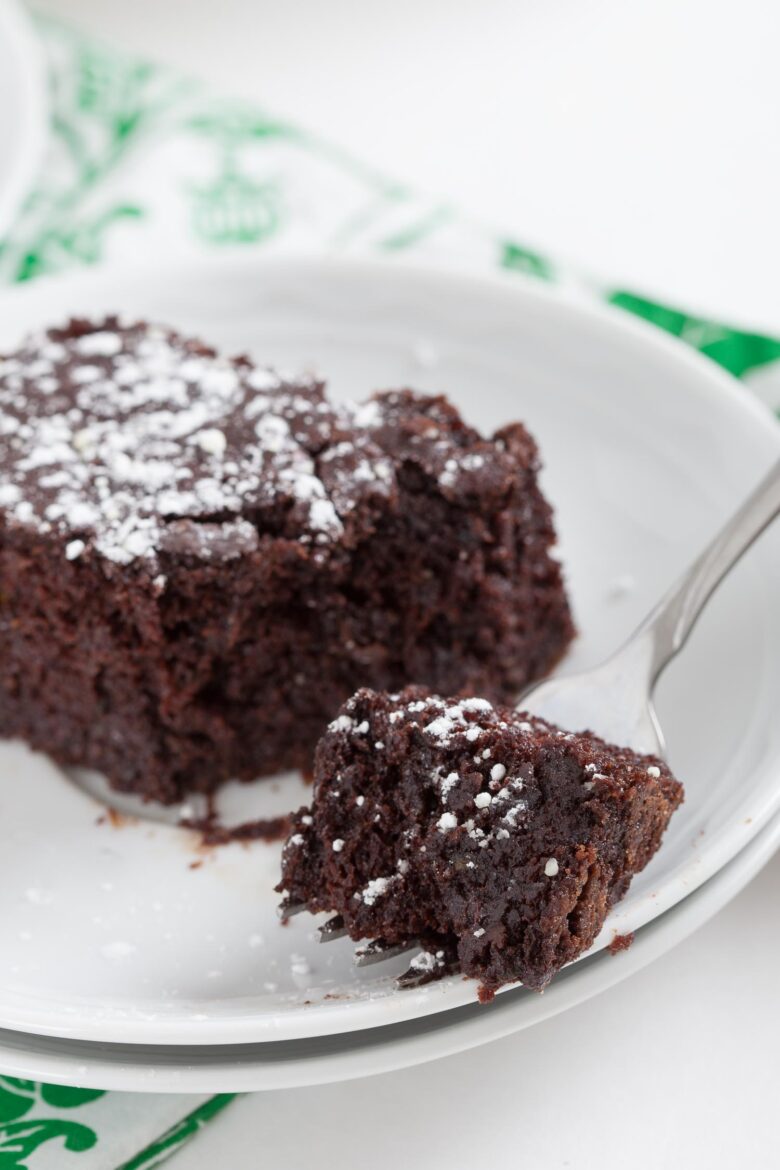 Articles may contain affiliate links, for which we earn a very small amount, at no cost to you.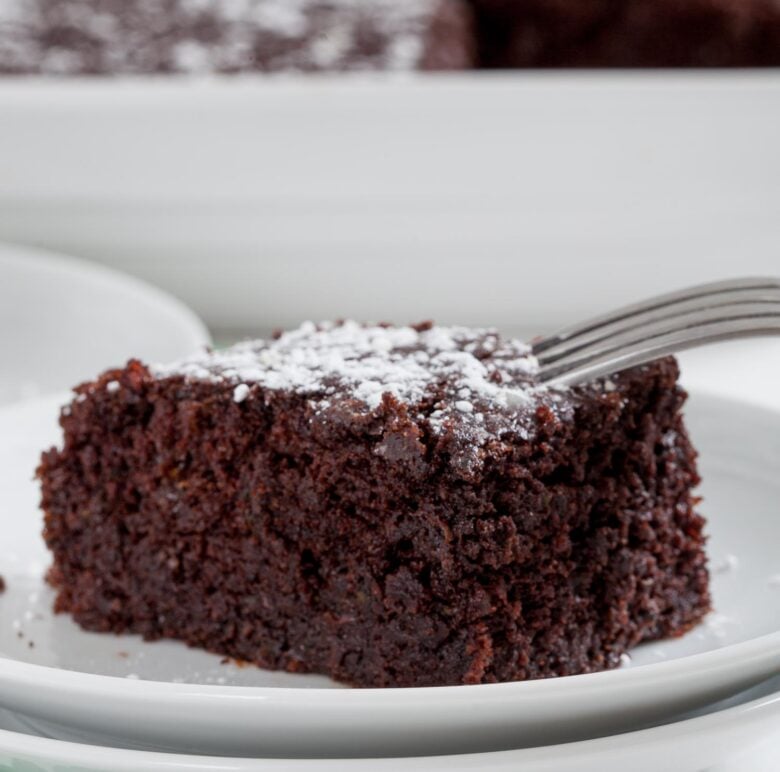 What Is Chocolate Zucchini Cake?
Think of your favorite homemade chocolate cake, and then add more fiber and nutrients to it. Now you have this incredible chocolate zucchini cake.
It's a cake that is actually good for you, but you can't even taste the zucchini that is hidden inside of it.
This homemade chocolate cake is a light cake with the perfect crumb texture, and it's the ideal way to use up zucchini from your garden.
What You'll Love About Chocolate Zucchini Cake
The ingredients are pantry staples that you probably already have on hand.
You can make it gluten-free with an easy flour swap.
The finely-ground coffee gives it a deep and rich flavor that elevates the entire cake.
This cake freezes well, so you can make it ahead of time and store it for up to six months.
It's easy to turn this cake into lovely single-serve cupcakes too.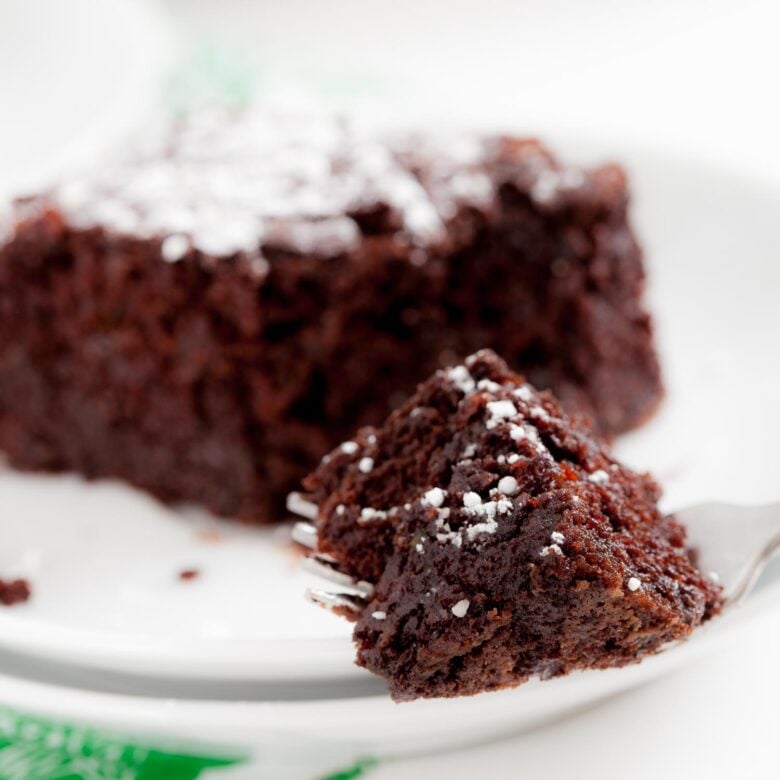 Pantry ingredients for chocolate zucchini cake
Though amounts can vary a bit depending on taste, the basic ingredients are items you may already have in your pantry and fridge. Here they are:
All-purpose flour: The base of the chocolate zucchini cake is all-purpose flour.
White granulated sugar: This dissolves best into the batter and perfectly sweetens the cake.
Pure cocoa powder: You can use either unsweetened cocoa powder or dark cocoa powder. It all depends on how rich you want the cake to taste.
Fine ground instant coffee: Make sure it is ground super-fine. You can even use pre-ground espresso instead.
Eggs: These are natural emulsifiers, helping everything blend and bind together.
Both baking soda and baking powder are essential in making the cake light and fluffy.
Vegetable oil: Use your favorite kind of oil to add moisture to the chocolate cake.
Plenty of fresh zucchini. What is zucchini cake without zucchini? Grab some from your garden or the farmer's market for the boldest flavor.
Mini chocolate chips are sprinkled into the chocolate zucchini cake batter so that it's even richer without changing the texture much. Mini chocolate chips are recommended, as they melt into the cake much better than regular sized chips.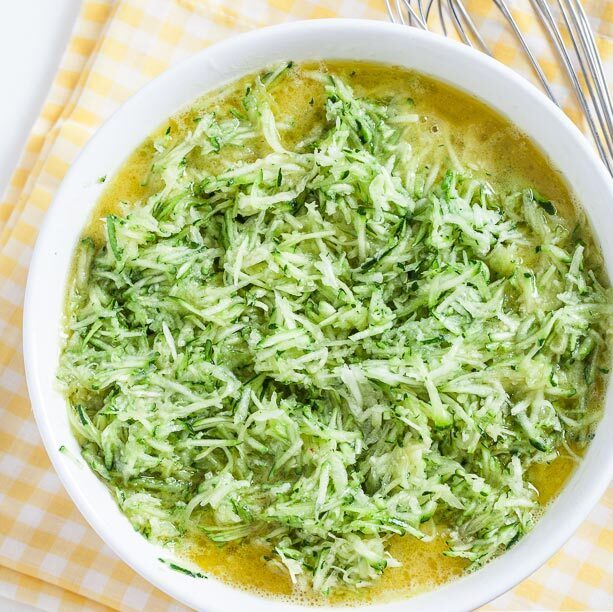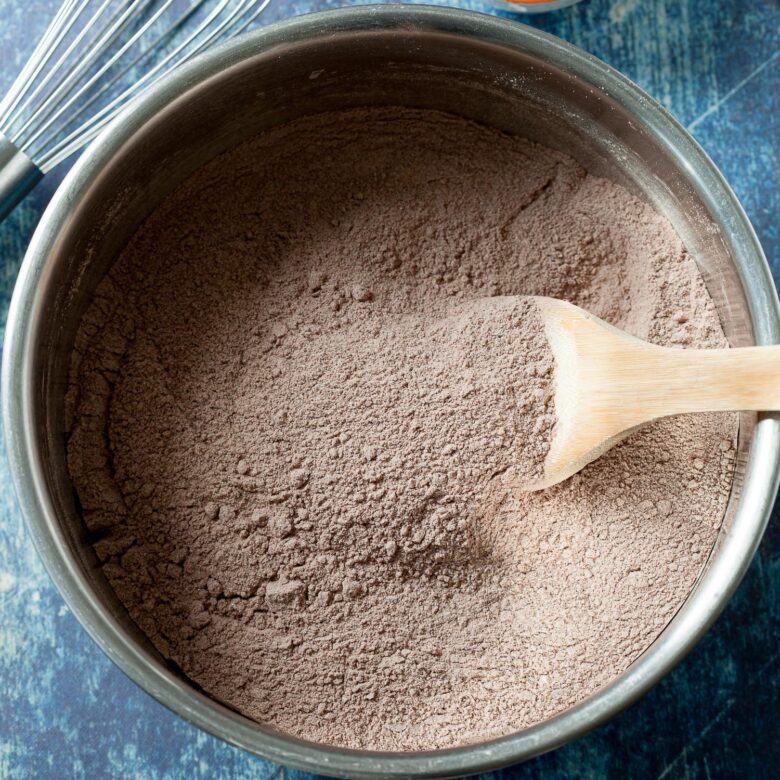 Chocolate Zucchini Cake
Commonly Asked Questions
What does chocolate zucchini cake taste like?
This isn't as rich as Devil's food cake. It has a slightly milder flavor that still has the big chocolate taste that you love in your cake. The texture is extremely tender and moist.
Can you taste zucchini in cake?
No, you cannot taste the zucchini in this cake. It blends in perfectly with the rest of the ingredients.
Do you peel zucchini when you bake it?
No, you do not have to peel your zucchini before you grate or shred it for the cake. The skin is edible and bakes right into the cake. As long as you use the fine grater, you won't
More To Cook And Eat
---
Did you make this?
Please give us a rating and comment below. We love hearing from you!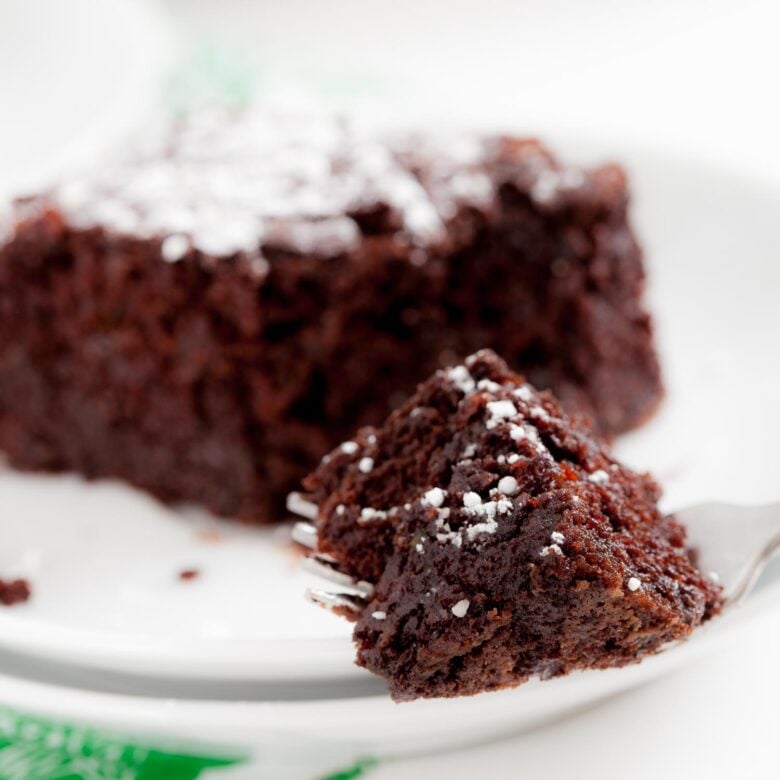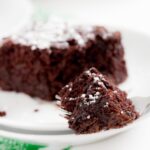 Chocolate Zucchini Cake
Have your veggies and eat it too. In the form of chocolate cake! This Chocolate Zucchini Cake is moist, tender, fluffy, and superbly chocolatey. Nobody will guess your secret ingredient.
Instructions
Preheat oven to 350F, with rack on lower middle position. Grease and flour a 9×13 baking pan. Set aside.

In a bowl, whisk together the flour, sugar, cocoa powder, coffee granules, baking soda, baking powder, and salt. Whisk to combine well.

In a separate bowl, lightly beat the eggs. Add oil, zucchini, and mini chocolate chips. Stir to combine well.

Using a rubber spatula, gently fold together the flour mixture with the egg mixture. Fold gently just until no more dry streaks of flour remain; do not overmix.

Bake 40-50 minutes or until a toothpick inserted in the center comes out with a few tender crumbs attached (be sure to test in a cake-only spot; cracked spots tend to be misleading, since melted chocolate chips sit in those cracks.)

Cool cake completely in pan before slicing and serving. If desired, decorate cake with powdered sugar or frosting of your choice
Notes
If you enjoyed this recipe, please come back and give it a rating ♡
Nutrition (per serving)
Serving:
1
g
|
Calories:
332
kcal
|
Carbohydrates:
42
g
|
Protein:
3
g
|
Fat:
19
g
|
Saturated Fat:
3
g
|
Polyunsaturated Fat:
5
g
|
Monounsaturated Fat:
10
g
|
Trans Fat:
0.1
g
|
Cholesterol:
1
mg
|
Sodium:
139
mg
|
Potassium:
102
mg
|
Fiber:
3
g
|
Sugar:
32
g
|
Vitamin A:
57
IU
|
Vitamin C:
3
mg
|
Calcium:
38
mg
|
Iron:
1
mg