Chocolate Zucchini Cake
Have your veggies and eat it too. In the form of chocolate cake, thank you. This Chocolate Zucchini Cake is moist, tender, fluffy, and superbly chocolatey. Nobody will guess your secret.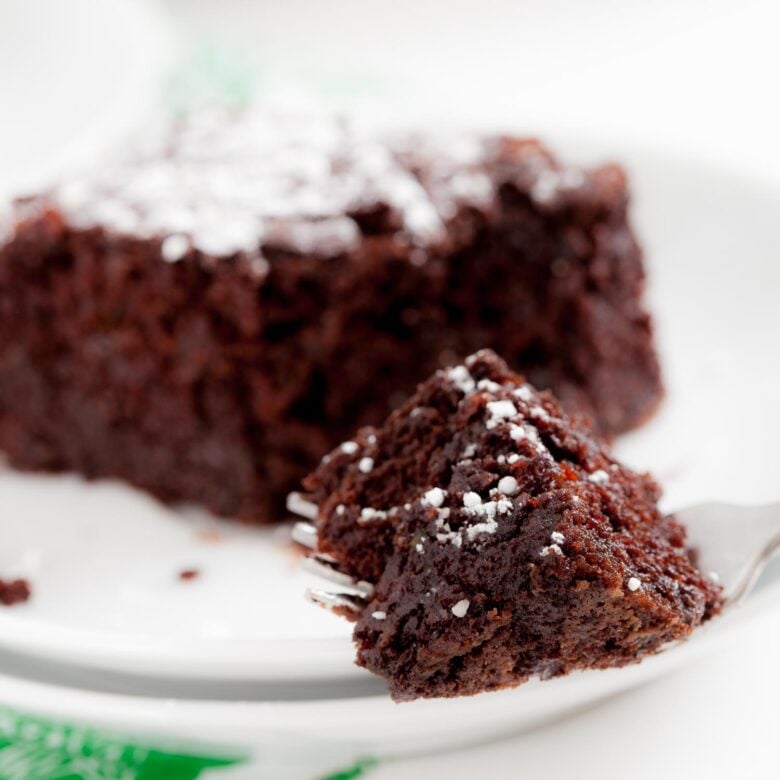 We did the Back to School ritual last night. It's all official and there's no turning back the time.
Met the teachers, check. Dropped off humungous sacks full of school supplies, check. Came home with folders full of mom-work, check check double check.
In fact, that thick pile of mom-work is sitting on my desk, staring me in the eyeballs. I'm momentarily refusing those projects. Such a rebel.
Because between the 3 kids, we've made at least 17 Back to School selfie-dolls through the years. Let's just say I've gotten a whole lot less creative with each selfie. Sorry, Boys.
After all, it's Labor Day Weekend. We'd rather just go swimming and eat chocolate cake…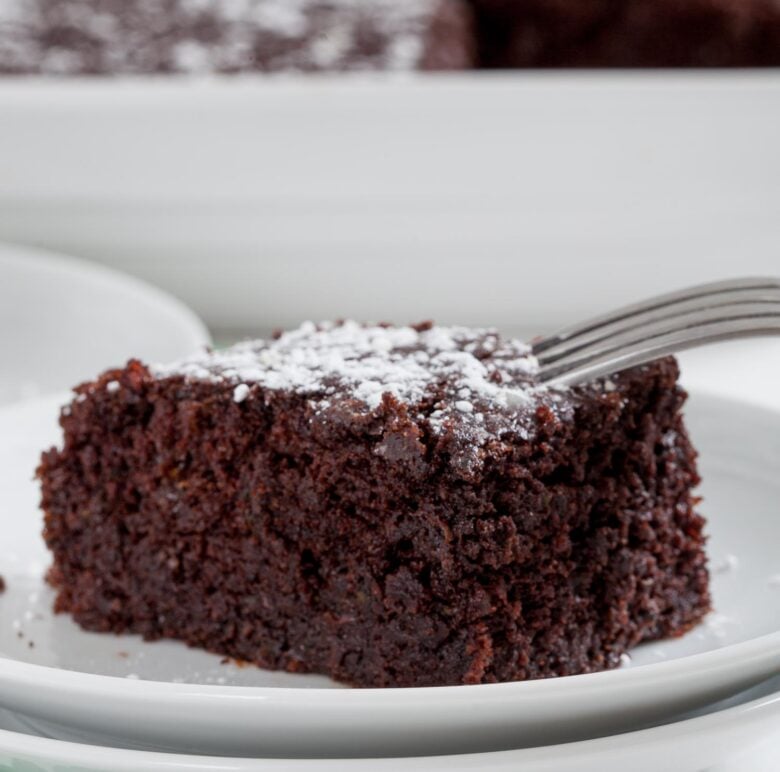 This isn't just any old chocolate cake. [Though I do like any old chocolate cake.]
This is more than that. This Chocolate Zucchini Cake is one of the fluffiest, moistest, tenderest chocolate cakes you'll ever bite into.
And it's kinda good for ya ⇓ ⇓ ⇓. Kinda sorta.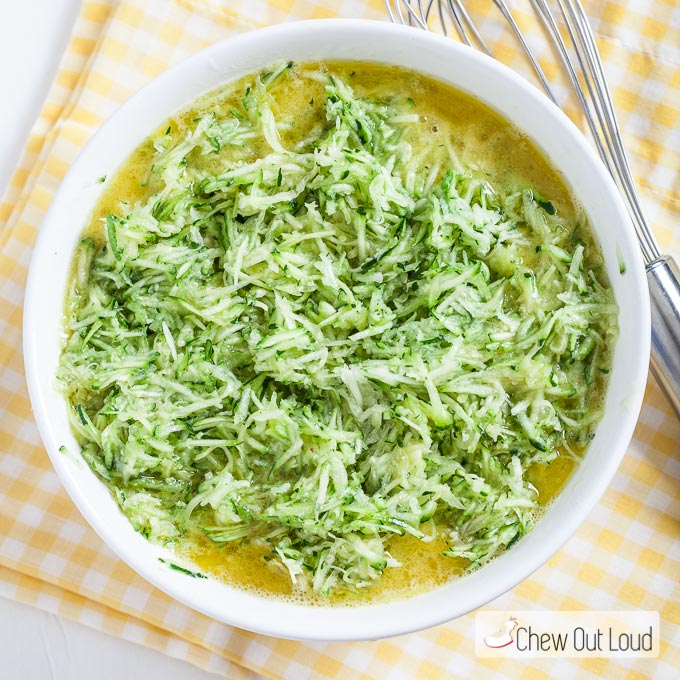 This chocolate cake's secret ammo is a whole bevy of garden fresh zucchini.
I mean, really. There is a lot of zucchini in this decadent Chocolate Zucchini Cake.
So we can all eat big heapin' squares of chocolate cake because we're actually getting our greens. 🙂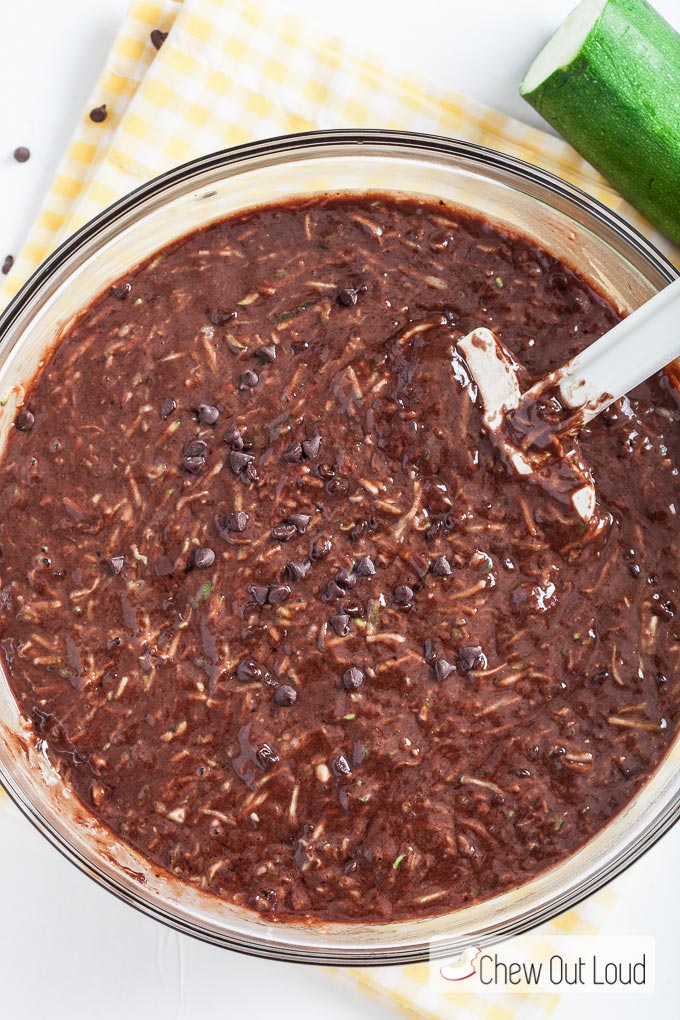 The mystery of this cake is this: you can't tell there's zucchini in the cake after it's baked.
Here you see it, here you don't.
Shhh. So mysterious indeed.
In fact, if my family didn't skeptically watch me tossing zucchini into the batter, they would never have guessed it. Once they tasted it, they forgot about the squash. They all devoured this cake like nobody's business.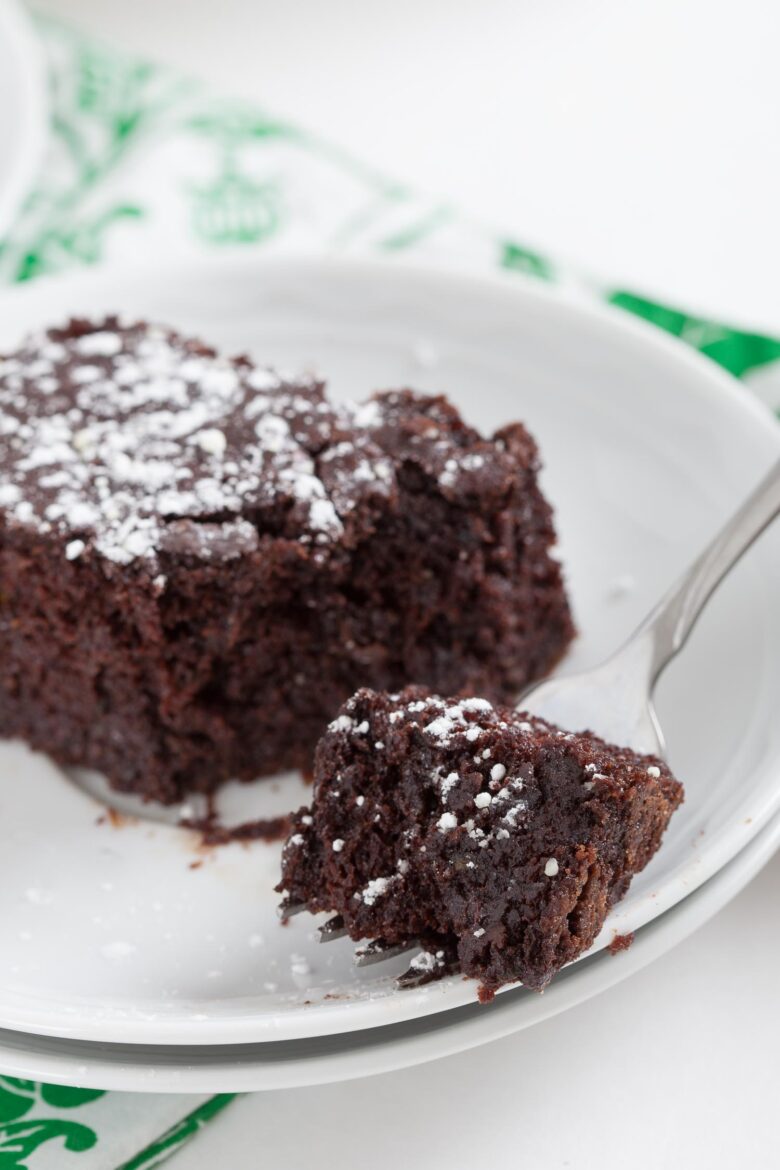 If you make this cake under wraps, then your peeps will only know that this is the moistest, tenderest, most chocolatey cake they've eaten…maybe ever.
The flavor of this cake is one of deep, dark chocolate. It's not overly sweet, which makes it perfect for layering any kind of frosting you like. The finely shredded zucchini lends a fabulous moistness to the cake, leaving it fluffy and soft. And secretly nutritious.
Nobody will guess your undercover ingredient.
Here's to getting your day's quota of veggies in the form of chocolate cake.
Enjoy.
Print
Chocolate Zucchini Cake
Have your veggies and eat it too. In the form of chocolate cake! This Chocolate Zucchini Cake is moist, tender, fluffy, and superbly chocolatey. Nobody will guess your secret ingredient.
Prep Time:

20 mins

Cook Time:

45 mins

Total Time:

1 hour 5 mins
2 cups

all purpose flour

2 1/2 cups

granulated sugar

3/4 cup

unsweetened cocoa powder

2 tsp

instant coffee granules (decaf is fine)

2 tsp

baking soda

1 tsp

baking powder

1/2 tsp

table salt

4

large eggs

1 1/3 cups

canola oil

3 cups

finely grated zucchini, loosely packed

1 cup

semi-sweet mini chocolate chips (mini's are best, as they melt into the cake well)
Optional: powdered sugar for dusting or frosting of your choice
Instructions
Preheat oven to 350F, with rack on lower middle position. Grease and flour a 9×13 baking pan. Set aside.
In a bowl, whisk together the flour, sugar, cocoa powder, coffee granules, baking soda, baking powder, and salt. Whisk to combine well.
In a separate bowl, lightly beat the eggs. Add oil, zucchini, and mini chocolate chips. Stir to combine well.
Using a rubber spatula, gently fold together the flour mixture with the egg mixture. Fold gently just until no more dry streaks of flour remain; do not overmix. Bake 40-50 minutes or until a toothpick inserted in the center comes out with a few tender crumbs attached (be sure to test in a cake-only spot; cracked spots tend to be misleading, since melted chocolate chips sit in those cracks.) Cool cake completely in pan before slicing and serving. If desired, decorate cake with powdered sugar or frosting of your choice.
Category:

Dessert

Cuisine:

American
Did you make this?
Leave a comment below and tag @chewoutloud on Instagram
Source: Chew Out Loud
We do like chocolate cake. Here are a few different versions we think you'll mmmm over.
Moist Chocolate Beet Cake with Cream Cheese Frosting. If you get a kick out of secret ingredients, get ready to have your socks knocked off. This is one of our all-time favorite chocolate cake recipes in the whole wide world. Oh, and you can't taste the beets in this super moist cake.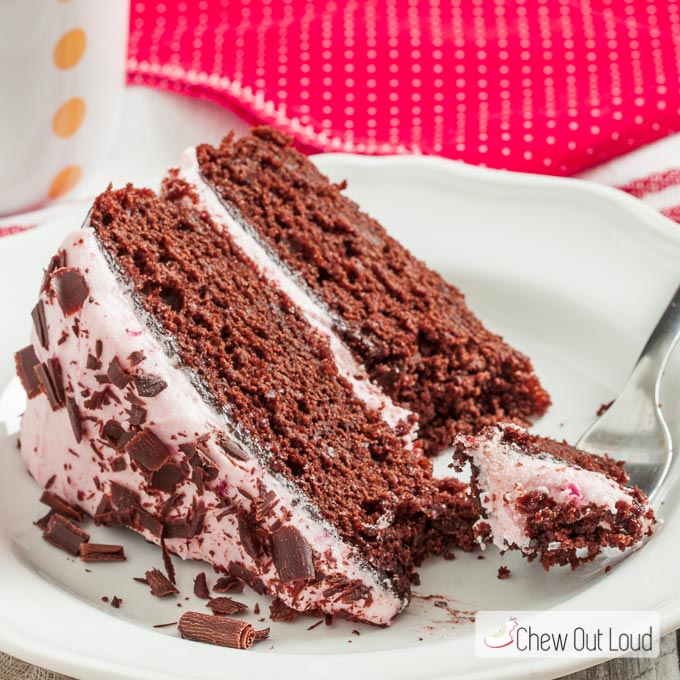 2. One Bowl Vegan Chocolate Cake. The cake part of this recipe is vegan, but you'd never know it. It tastes fabulous.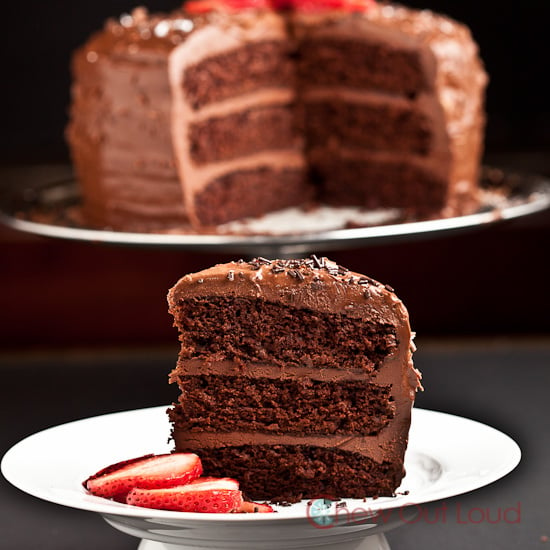 3. Omega 3 Chocolate Cake. This chocolate cake is kinda good for you. It's loaded with Omega 3's. And made for chocolate lovers, of course.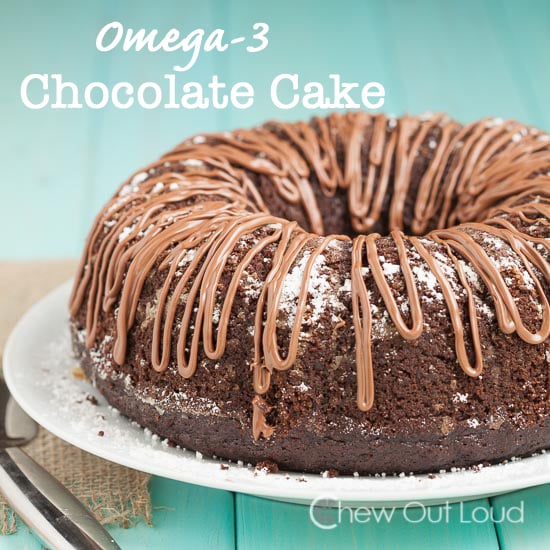 4. Flourless (GF) Chocolate Cake. You won't miss the flour in this decadent dessert. It's richly chocolatey and such a crowd pleaser, GF or not.