Easy Garlic Parmesan Knots
Anytime you want a super quick, easy, and scrumptious stand-in for dinner rolls, make these Garlic Parmesan Knots. You'll have fresh, garlicky, cheesy soft bread rolls on the table in less than 30 minutes.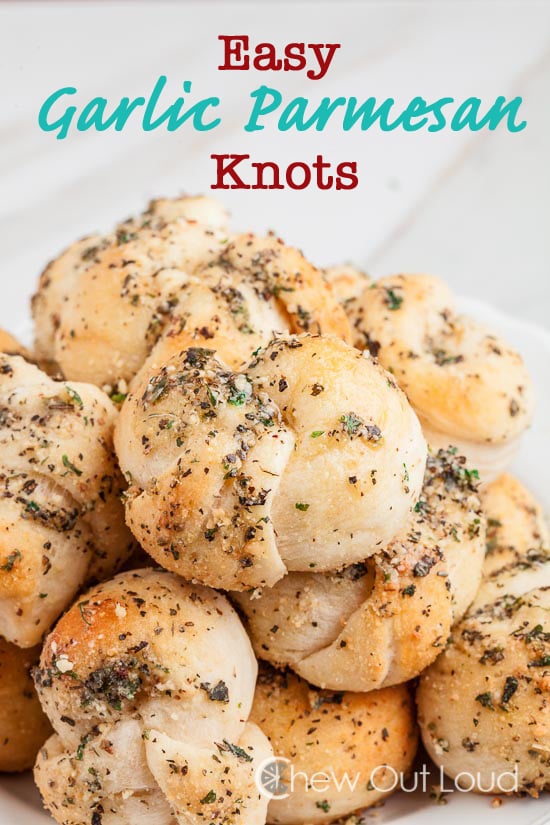 We are a bread obsessed bunch around here.
Anytime a basket of soft, fresh bread lands in front of us, it's a mini circus. The Littles start counting how many they each should drop on their plates in order for it to be fairly divided.
In exasperation, I repeatedly reassure them I've made plenty. And please don't touch every single piece.
Hubby and I have to grab our bit o' bread ahead of time to ensure we don't lose out. There's some friendly table competition when it comes to freshly baked bread…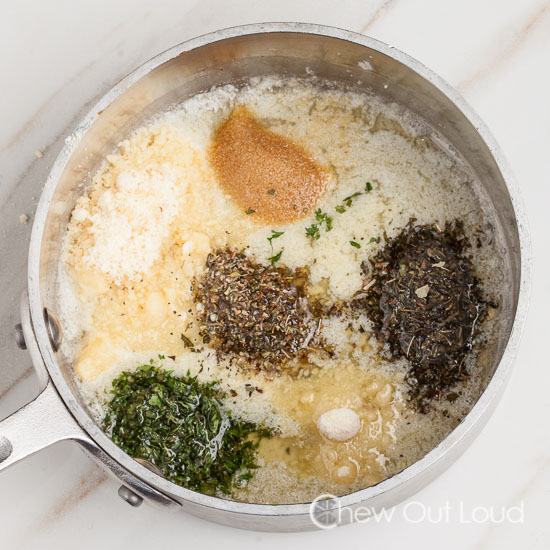 Of course, there is absolutely nothing like bread that just came out of the oven. Homemade = the best.
My favorite breads to serve up include this Chewy, Rustic Rosemary Garlic Loaf, which is better than restaurants by far.
I also make these Olive Garden Style Bread Sticks that are…yes, better than.
But what if company's coming and I don't have time to wait on finicky yeast all afternoon?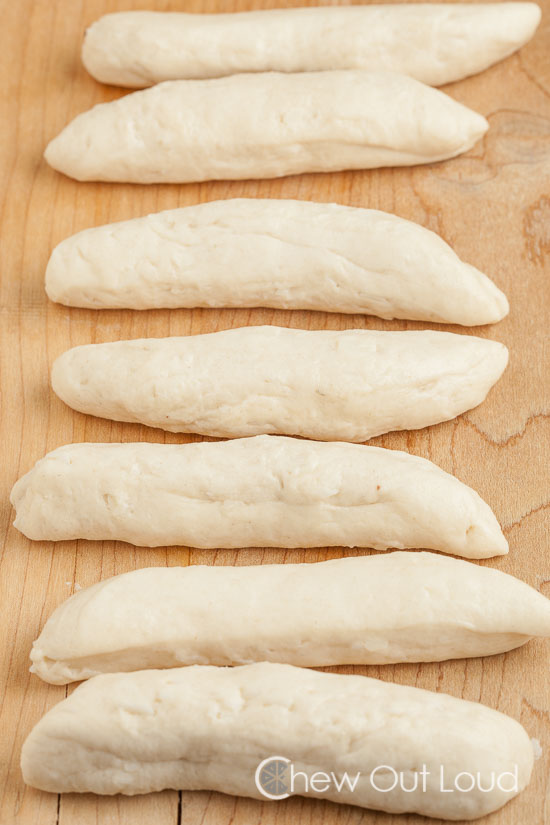 These Easy Garlic Parmesan Knots are the perfect solution when you want to serve up bread that tastes like you spent hours on it, straight from your oven.
No brown 'n serve packages from the store. These are almost as easy and a gazillion times better.
Just pick up your favorite brand of refrigerated buttermilk biscuits. I always use Trader Joe's, because the ingredients are simple and nothing artificial is in them.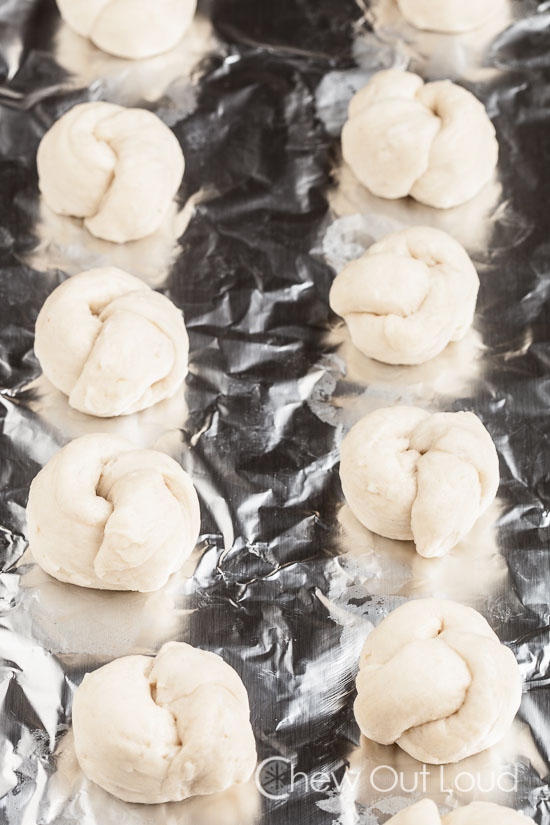 Simply pop that biscuit tube open, slice each biscuit in half, and roll into little ropes.
I use the term roll loosely. No rolling pin needed. Just play it like Play-Doh. Stretch it like a rubber band.
Clean hands preferred.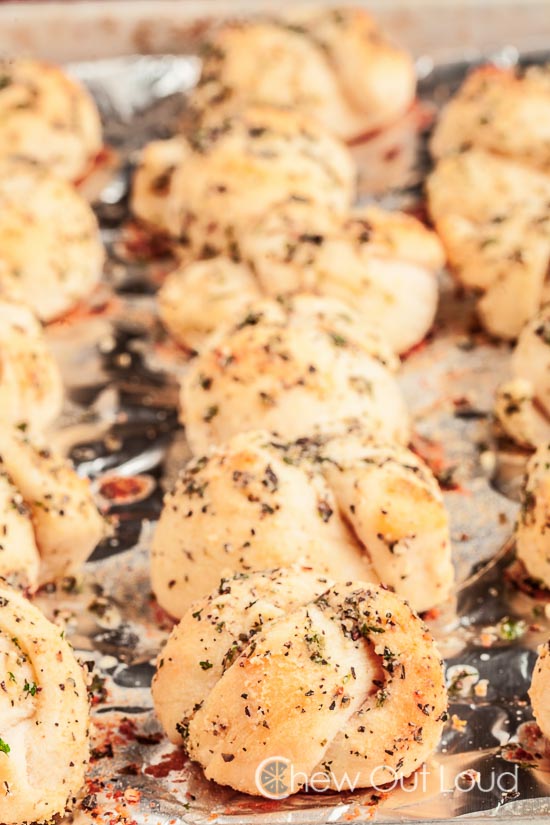 Tie them into cute little knots. Sealed side down, so all the cuteness stays put while baking.
Music and dancing highly recommended. This is SUCH fun.
Probably the most fun you'll have with with a "recipe" in a long time.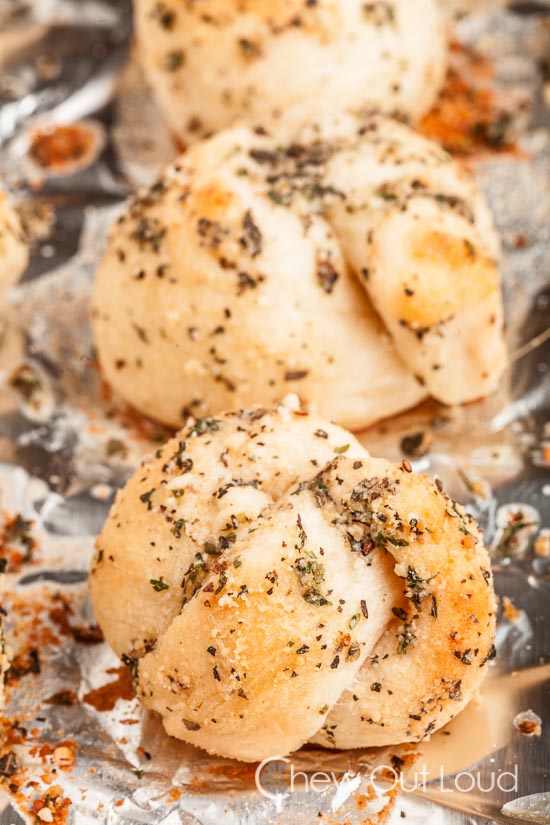 Generously, lavishly, and unsparingly brush on that buttery goodness.
The garlic, herb, and butter sauce is what makes these little bread knots so delectable.
Save about half the sauce for brushing on after baking, because this bread loves butter.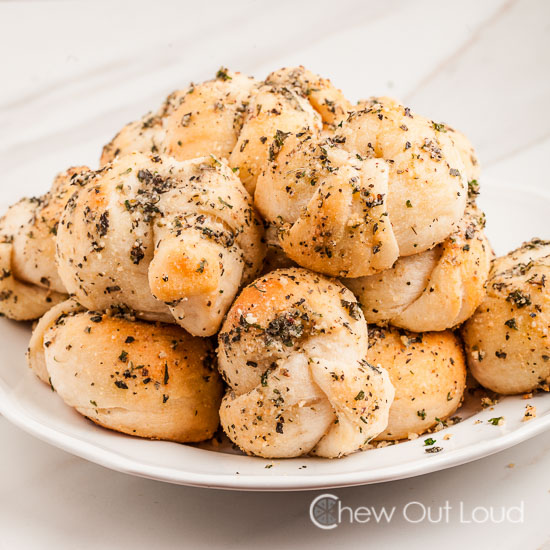 Viola! Fluffy, soft, pillowy, garlicky, buttery, cheesy… if you can think of more -y words, go for it.
If you serve these warm, fresh out of the oven, people will think you're the Bread Queen.
All in less than 30 minutes. Enjoy.
Did you make this?
Please give us a rating and comment below. We love hearing from you!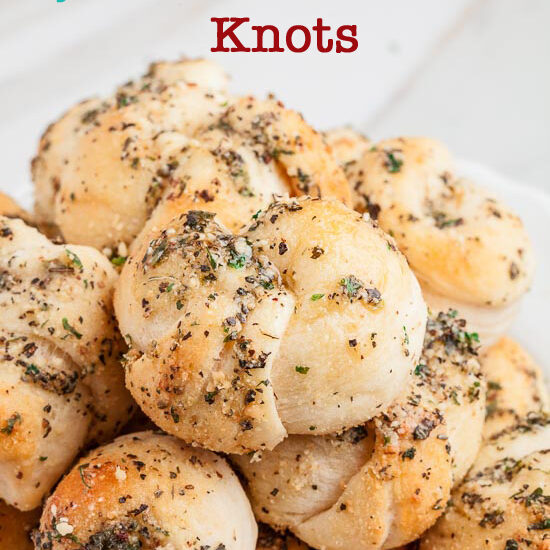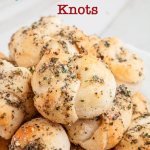 Easy Garlic Parmesan Knots
These Easy Garlic Parmesan Knots are easily made in less than 30 minutes. They are soft, fluffy, and scrumptious. The garlic-herb-butter sauce is what makes these little bread knots so amazing. Highly recommended to eat these fresh out of the oven.
Instructions
Preheat oven to 400F. Line a large baking sheet with parchment paper or foil. In a bowl, whisk together all ingredients except biscuits. Set aside.

Cut each of the 8 biscuits in half (you'll end up with 16 knots.) Using your hands, form each piece into a rope, approx. 5 inches long. Tie each rope into a knot, tucking in the ends.

Place knots (seam side down, if any seams are exposed) onto lined baking sheet. Brush the knots with half of the butter mixture. Bake 8-10 min or until golden brown. Brush baked knots with remaining butter mixture and serve immediately while hot.
Nutrition (per serving)
Calories:
163
kcal
|
Carbohydrates:
14
g
|
Protein:
2
g
|
Fat:
11
g
|
Saturated Fat:
5
g
|
Polyunsaturated Fat:
2
g
|
Monounsaturated Fat:
4
g
|
Trans Fat:
0.2
g
|
Cholesterol:
17
mg
|
Sodium:
340
mg
|
Potassium:
76
mg
|
Fiber:
0.5
g
|
Sugar:
1
g
|
Vitamin A:
191
IU
|
Vitamin C:
0.01
mg
|
Calcium:
31
mg
|
Iron:
1
mg
Source: Chew Out Loud, adapted from damndelicious.net
Here are a few of my bread-y favorites:
Rustic Garlic Rosemary Bread. Your house will smell like a tantalizing bakery. It's my favorite loaf of homemade bread to date.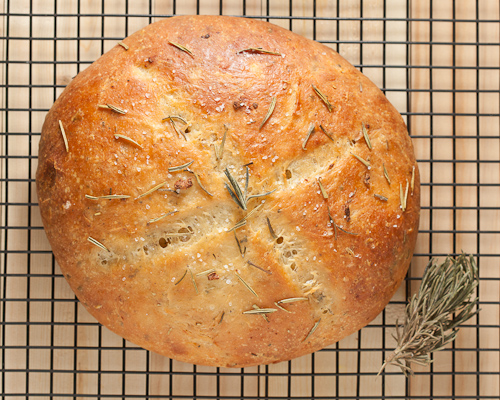 Olive Garden Style Breadsticks. Yeah, they're O.G. style, but actually they are so much better homemade. They're melt-in-your-mouth soft and fluffy.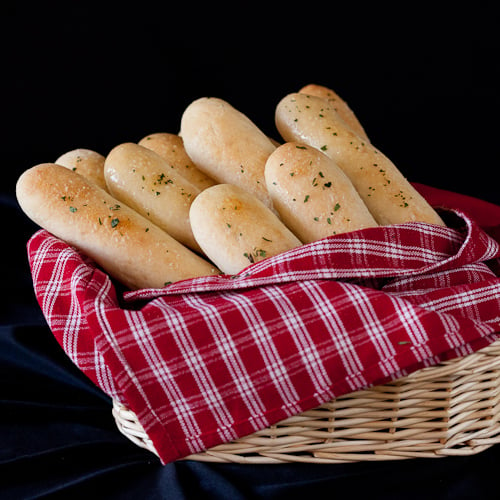 This Easy, Cheesy Garlic Bread is another awesome one for serving to friends and family when you're pinched for time. Perfect for Italian dinner night.