Perfect Popovers
By Amy Dong
Published Apr. 15, 2015
Updated Nov. 27, 2023
You can have Perfect Popovers with just a few simple ingredients. These are super puffy and moist, with a golden crisp exterior and melty soft center. Mini popover pans are ideal, but you can also use a muffin pan. Addiction highly likely.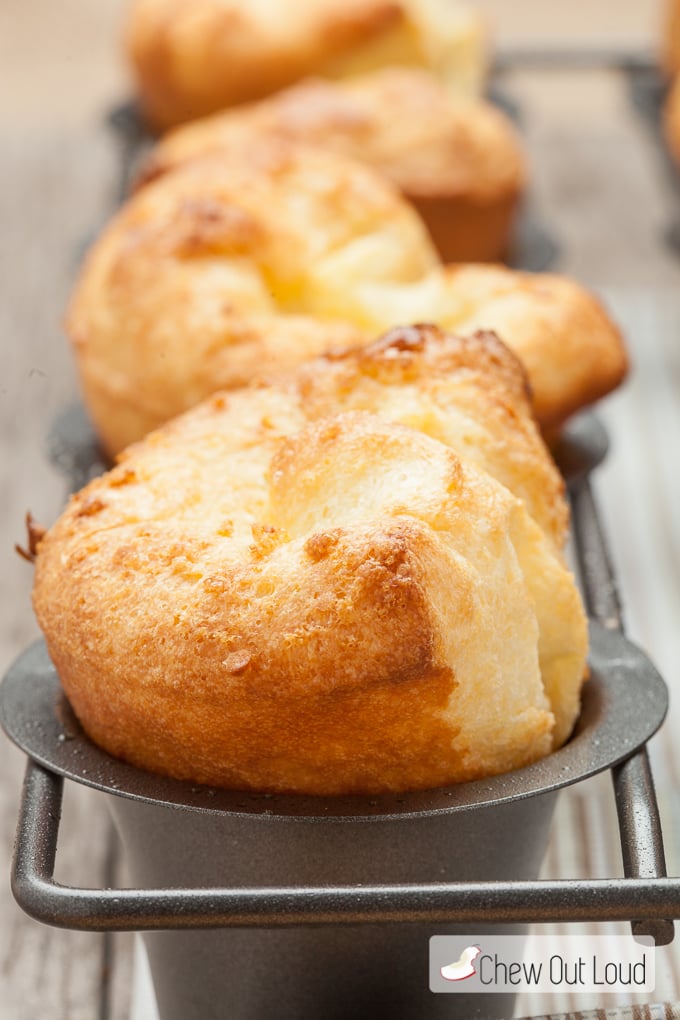 Video: watch Us Make This Recipe
Last month I turned blah blah years old. In celebration of my birthday, my brood of boys took me to a semi frou frou restaurant where we gorged on a variety of mouthwatering Brazilian offerings.
The Littles ate everything. Guess that's a side benefit for food bloggin' mamas. Our kiddos are perpetual recipe guinea pigs and learn to eat pretty much anything. 'Cause I'm not eating all of these by myself.
Clearly, it's a win-win all around.
Back to my blah-dee-dah'th birthday. Despite the fact that the boys polished off platefuls of various meats, cheeses, grains, and greens…they simply couldn't get enough of the Brazilian cheese bread. Aka: Pão de Queijo…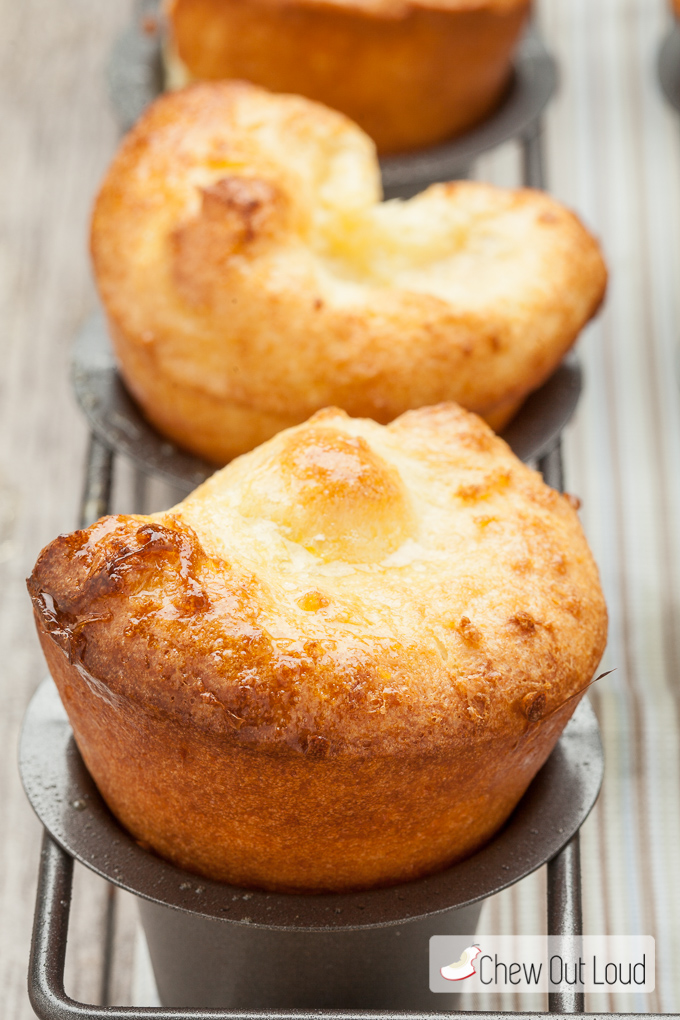 I'll concede that the Brazilian cheese bread was highly addictive. It immediately reminded me of puffy popovers. Golden crisp on the outside, chewy soft on the inside.
Even though basic popovers don't sport cheese within, they are every bit as habit forming. These little goodies are spongy, chewy, and soft.
With the flavor of real buttery goodness in every bite.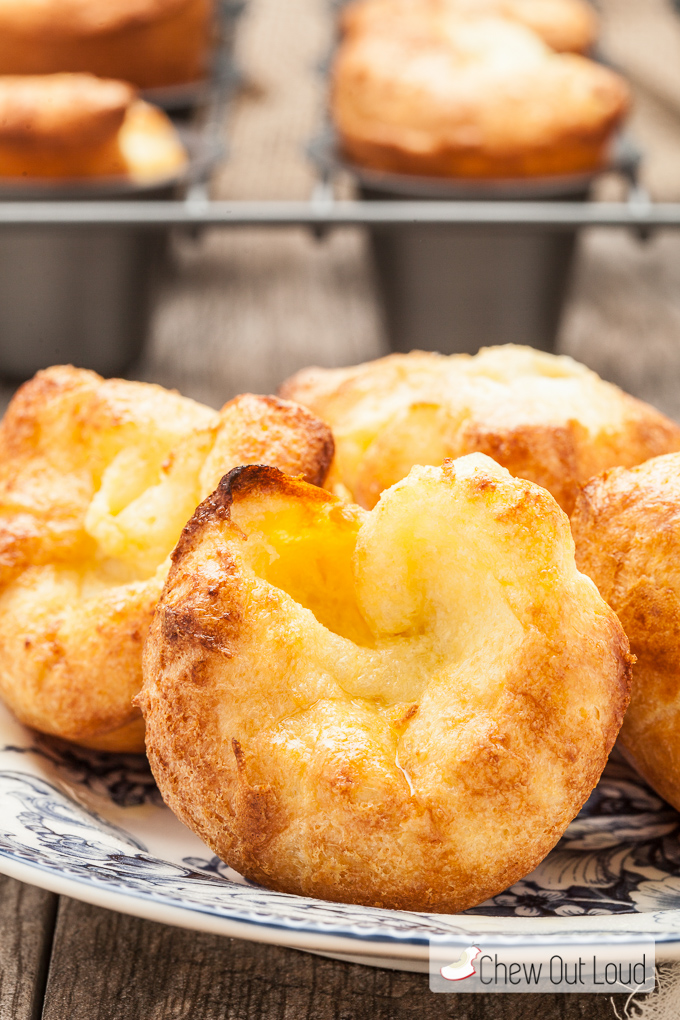 Cheese can definitely be added to these popovers (guess what recipe you'll be seeing soon,) but these basic popovers are divine exactly as they are. Perfection shan't be messed with. Yet.
The melt-in-your-mouth buttery texture of these bread babies are like nothing else. I could (and did) eat just these and nothing else for dinner.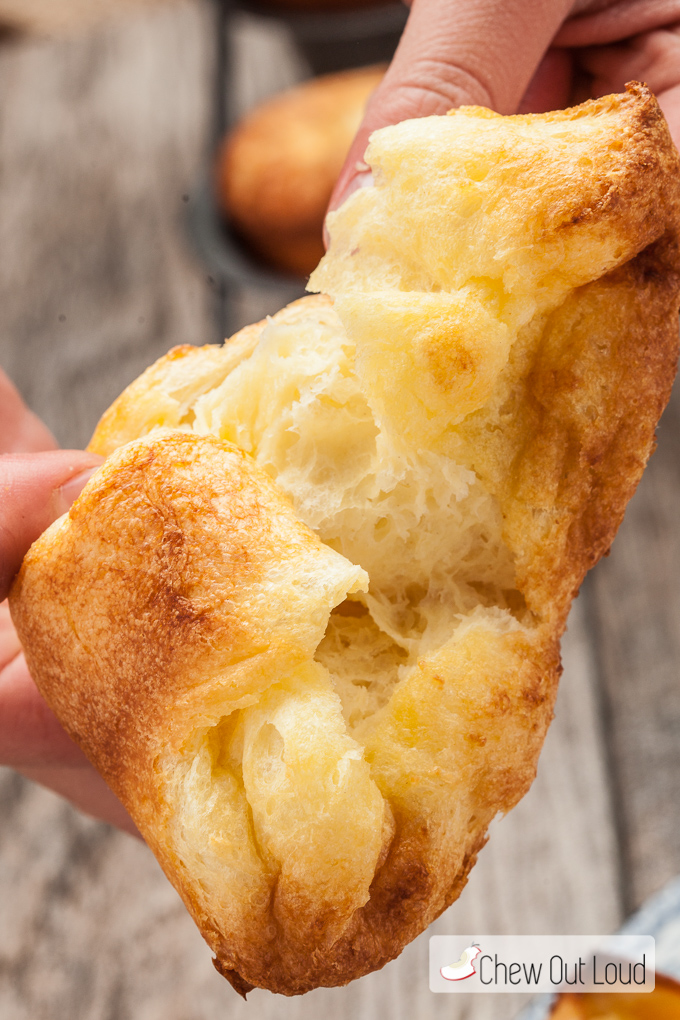 I mean, who says no to that?? ↑ ↑ ↑
A special thank you to my Middle Little who helped me with that photo. He devoured his reward immediately afterwards.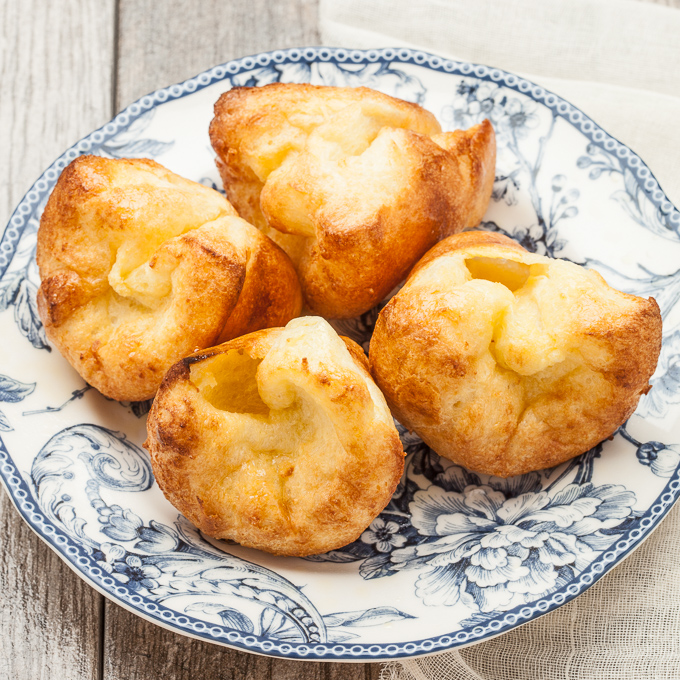 Do keep a look out for the cheesy version of the perfect popovers coming up.
In the meantime, round up those 5 ingredients you already have in your pantry and make these puppies asap.
Enjoy.
Did you make this?
Please give us a rating and comment below. We love hearing from you!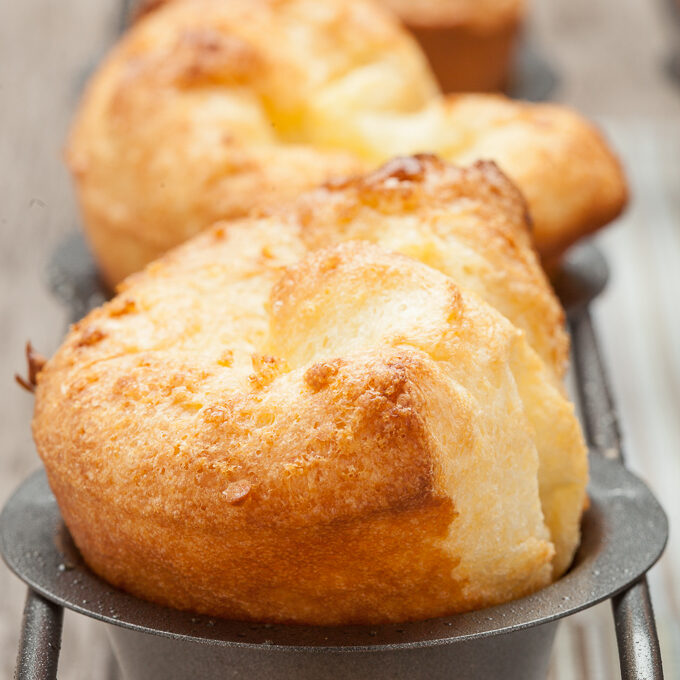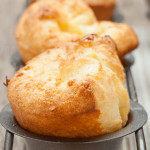 Perfect Popovers
These are aptly titled Perfect Popovers! They're incredible, with golden crispy exteriors and chewy soft centers. They are buttery and luscious, just as popovers should be! Small popover pans will yield the best rise during baking and are highly recommended. However, you can also use a muffin pan (adjust the bake time as needed.)
Instructions
In a food processor or blender, blend the milk, eggs, and 1 TB melted butter until combined. Add flour and salt and blend until frothy and bubbly. Leave mixture in blender.

Preheat oven to 450F, with rack on lower middle position. Let popover batter rest in blender 15 minutes while the oven heats up – this improves the batter texture.

Place small popover tin or muffin pan (12-count) in oven for 2 minutes to warm it up. Remove from oven and immediately divide 2 TB melted butter between the cups.

Quickly blend the batter once more to froth it up again and distribute evenly into each cup – fill each about halfway.

Bake popovers 10 minutes; do not open the oven door during baking, or it will deflate. Without opening oven, reduce heat to 350F and continue baking 10 more minutes.

Crack open oven door to check on the popovers – they should look golden brown, puffed up tall, and feel dry and hollow.

Turn popovers out onto cooling rack and quickly pierce bottoms with small knife to allow steam to escape – this helps keep them puffy longer.

Serve warm with additional butter.
Nutrition (per serving)
Calories:
87
kcal
|
Carbohydrates:
9
g
|
Protein:
3
g
|
Fat:
4
g
|
Saturated Fat:
2
g
|
Polyunsaturated Fat:
0.3
g
|
Monounsaturated Fat:
1
g
|
Trans Fat:
0.1
g
|
Cholesterol:
41
mg
|
Sodium:
91
mg
|
Potassium:
54
mg
|
Fiber:
0.3
g
|
Sugar:
1
g
|
Vitamin A:
166
IU
|
Calcium:
32
mg
|
Iron:
1
mg
Source: Chew Out Loud, adapted from the kitchn
Here are some other fantastic easy bread-y recipes we think you'll love:
Quick, Easy Dinner Rolls. These soft, fluffy, amazing dinner rolls come together in one simple hour. Your family will thank you profusely.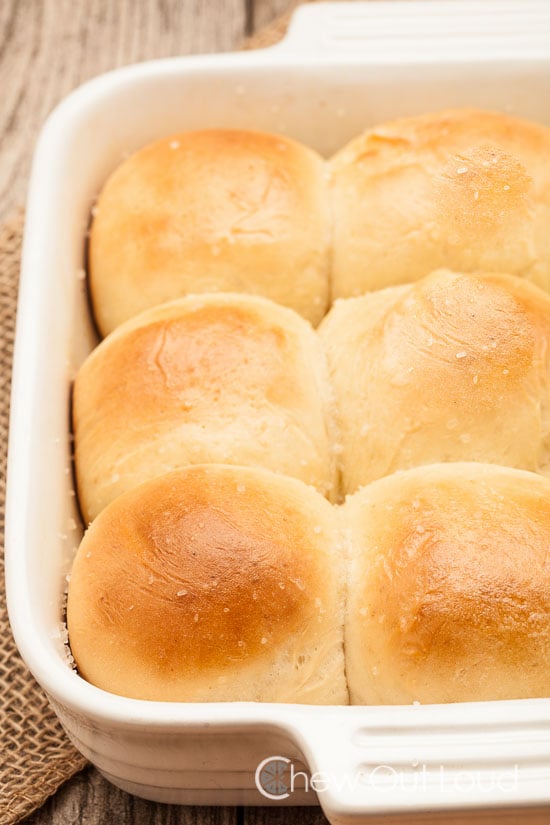 Easy Garlic Parmesan Knots. These cheesy, garlicky rolls are super quick and easy. They're great for any bread basket and perfect for Italian night.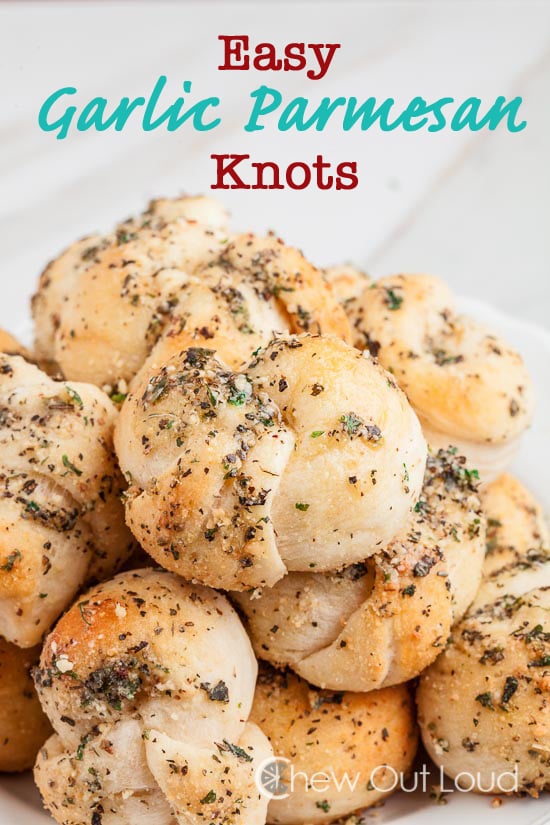 Crusty French Bread. Don't let the yeast scare ya off. This recipe has never failed us, and we love this crusty bread on the weekend.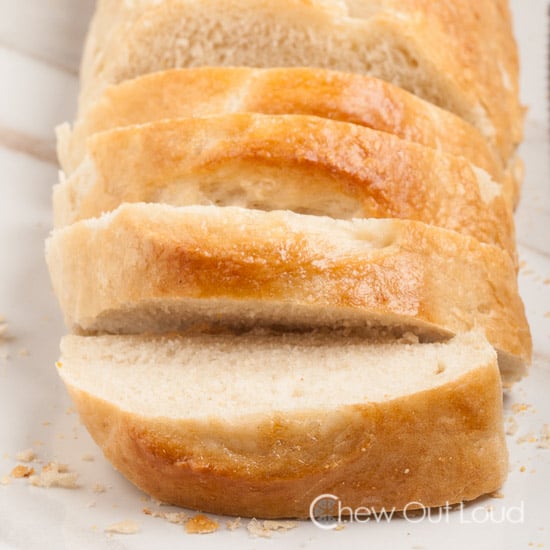 Better Than Olive Garden Breadsticks. If you like O.G. breadsticks, these homemade ones will knock your socks off. They are truly better than restaurant breadsticks.