How to Cook Tofu
There are plenty of ways to make tofu part of a fabulous meal. Learn the secrets to making a delicious dish with this protein-packed, nutritious ingredient.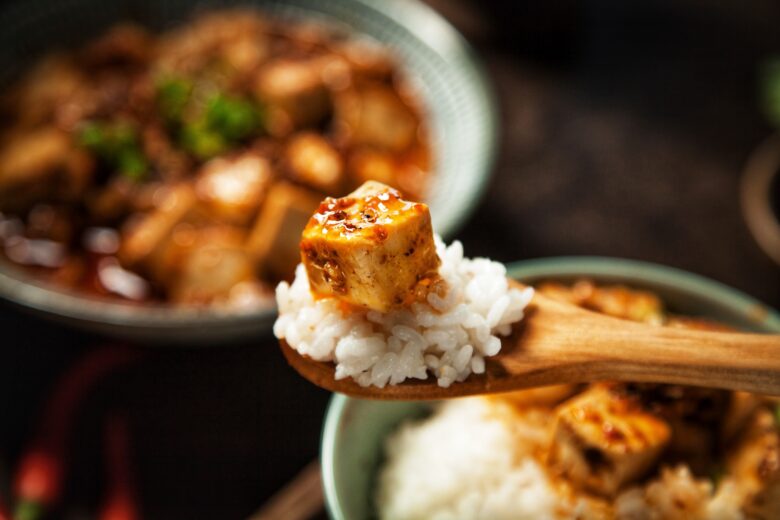 What is Tofu?
Tofu is a soy-based food made by curdling soy milk and then forming it into a solid block. The process is quite similar to the traditional method of making cheese. Tofu comes in various textures from silken to extra firm. Tofu is a versatile protein ingredient that can transform into a scrumptious dinner, appetizer, or side dish for all vegetarians, vegans, and meat-eaters alike.
Some enjoy tofu raw, but there are plenty of options when it comes to cooking. Air-fryer, pan-fried, deep-fried, baked – the options are seriously endless. You can even blend it to use in puddings, sauces, or spreads.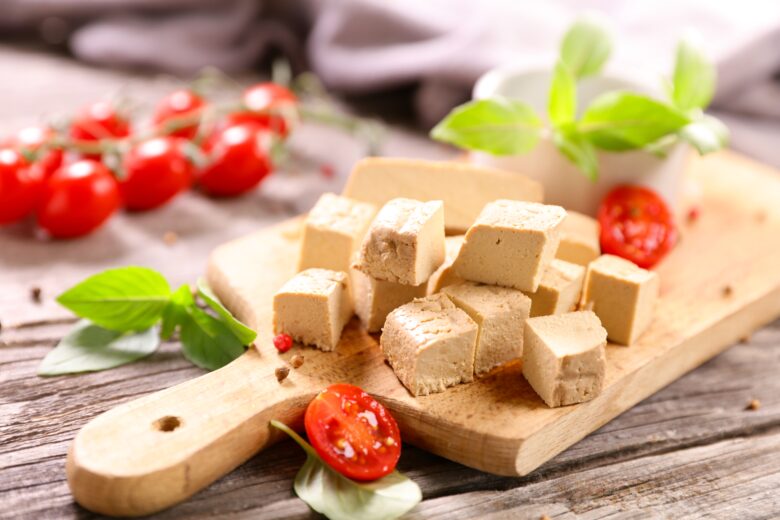 Why You'll Love It
Tofu soaks up flavor like a sponge, so while you might be hesitant to give it a try, tofu can make for a flavor burst in your meal if seasoned generously.
Simply put, tofu is protein-packed. It's a phenomenal swap for other traditional protein sources like chicken or beef.
Tofu fits into many different diets including vegan, gluten-free, and dairy-free.
There are pretty much endless methods to making tofu, so pick a recipe and give it a try! We definitely prefer cooked over raw, and it's a great option for a quick dinner just like these Dinner in 30 Minutes or Less.
You can sauté or stir fry it with your favorite proteins and vegetables, or add it to your favorite soups.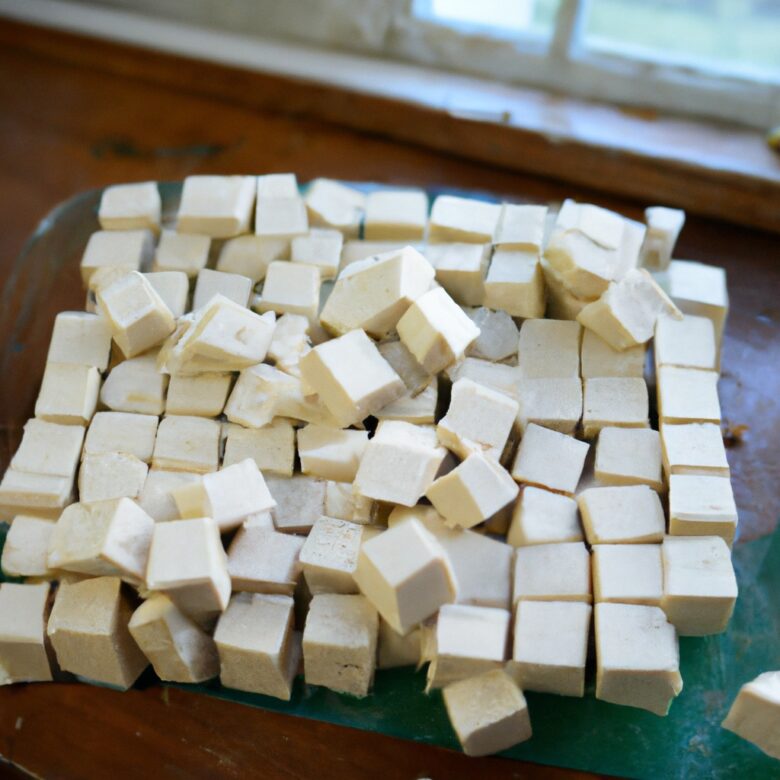 Tips for Cooking Tofu
Press the Tofu. If you're deep frying or pan-frying firm tofu, you'll want to press it first, as it has a high water content. You can use a special tofu press or any pan at home to squeeze the extra water out of the tofu. If you're in a pinch, you can even squeeze tofu cubes using paper towels in a colander to remove extra water content. Check out this tutorial on how to press tofu.
Soft and silken styles of tofu should not be pressed, as their texture is too delicate. Tofu used in soups need not be pressed.
Tofu soaks up seasonings like a sponge, so don't hold out on the spices. In particular, don't be shy with salt. Tofu tends to taste bland when under-salted.
Always stir Tofu carefully. Since tofu comes in different levels of firmness, you might find certain firmnesses hold up better for different recipes. If you're using softer tofu, be sure to stir gently with a rubber spatula to prevent it from breaking.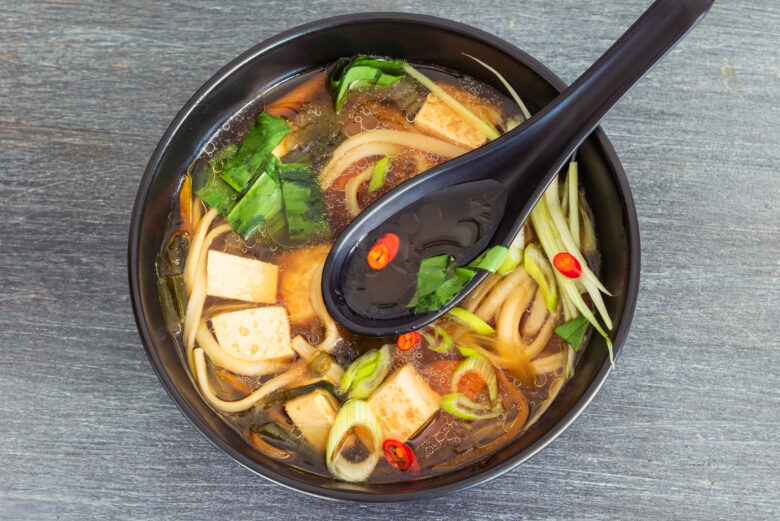 Commonly Asked Questions
What is tofu made of?
Tofu is a soy-based product made by curdling soy milk and pressing it into a block. It's completely plant-based and packed with protein. Some may deem tofu rather bland, but when seasoned properly, it's actually an incredibly flavorful ingredient to add to your dishes.
What does tofu taste like?
By itself, tofu is pretty flavorless, but that's what makes it the perfect building block for so many different meals. Learning to cook tofu can be a bit of a learning curve due to all the different levels of firmness tofu comes in, but once mastered, tofu recipes are often bursting with flavor. It tends to take on the flavors of the seasonings you choose.
Is Tofu good for you?
Yes, tofu has many health benefits. Tofu contains loads of protein which makes it a phenomenal alternative to other meat-based proteins. Tofu is a great option for those with dietary preferences or restrictions such as gluten-free, vegan, or vegetarian. You can easily find organic tofu these days as well.
More to Cook and Eat
Spinach Tomato Quiche – Flaky crust, delicious filling, and mouth-watering juicy tomatoes on top. What's not to love with this Spinach Tomato Quiche recipe that is perfect for any breakfast party or dinner alike?
Miso Baked Salmon – Just a handful of ingredients later and you'll be devouring this amazing Miso Baked Salmon. Give it a try, but don't say we didn't warn you that you'll be coming back to this recipe as a new favorite way to get healthy nutrients and a delicious meal.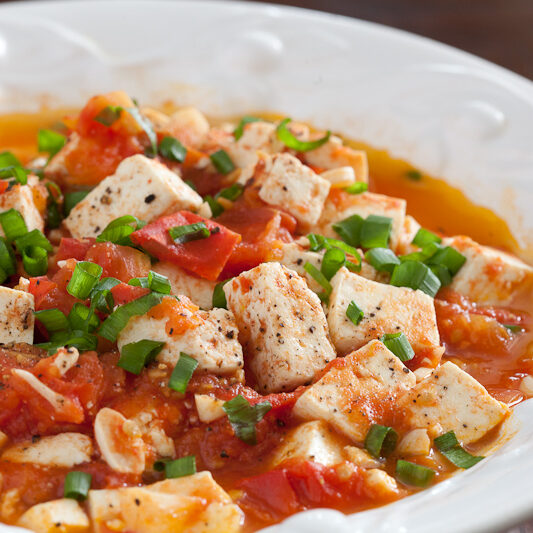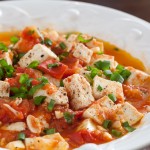 Easy Tofu
This easy tofu recipe is gluten-free, vegan, and dairy-free. Yet, it's packed with flavor. We love serving this over a bed of fluffy Jasmine rice.
Instructions
Put chopped tomatoes with juices into large skillet. Add chopped garlic and sugar. Cover and cook on medium-high until tomatoes are cooked down and juicy, stirring occasionally, about 10 minutes.

While tomatoes are cooking, gently press tofu to remove excess water. Cut tofu into cubes. Add to skillet with the tomato mixture.

Sprinkle with 1 tsp salt and a few pinches of freshly cracked black pepper. Cover and simmer about 5 minutes.

Gently stir several times while cooking, taking care not to break tofu. If desired, taste and sprinkle in 1/2 tsp more salt, or to taste.

Remove from heat and stir in sliced scallion. Serve over fluffy jasmine rice.
Notes
See original article for more ways to cook tofu and other helpful tips.
If you enjoyed this recipe, please come back and give it a rating ❤️
Nutrition
Serving:
4
g
|
Calories:
134
kcal
|
Carbohydrates:
11
g
|
Protein:
12
g
|
Fat:
5
g
|
Saturated Fat:
1
g
|
Polyunsaturated Fat:
3
g
|
Monounsaturated Fat:
1
g
|
Sodium:
595
mg
|
Potassium:
331
mg
|
Fiber:
3
g
|
Sugar:
5
g
|
Vitamin A:
1055
IU
|
Vitamin C:
20
mg
|
Calcium:
170
mg
|
Iron:
2
mg
Did you make this?
Leave a comment below and tag @chewoutloud on Instagram