Southwestern Barley Salad
This Southwestern Barley Salad is healthy, wholesome, and packed with flavor! It's refreshing with lime and cilantro; perfect for the season. Great for lunch, picnics, or a feel-good dinner.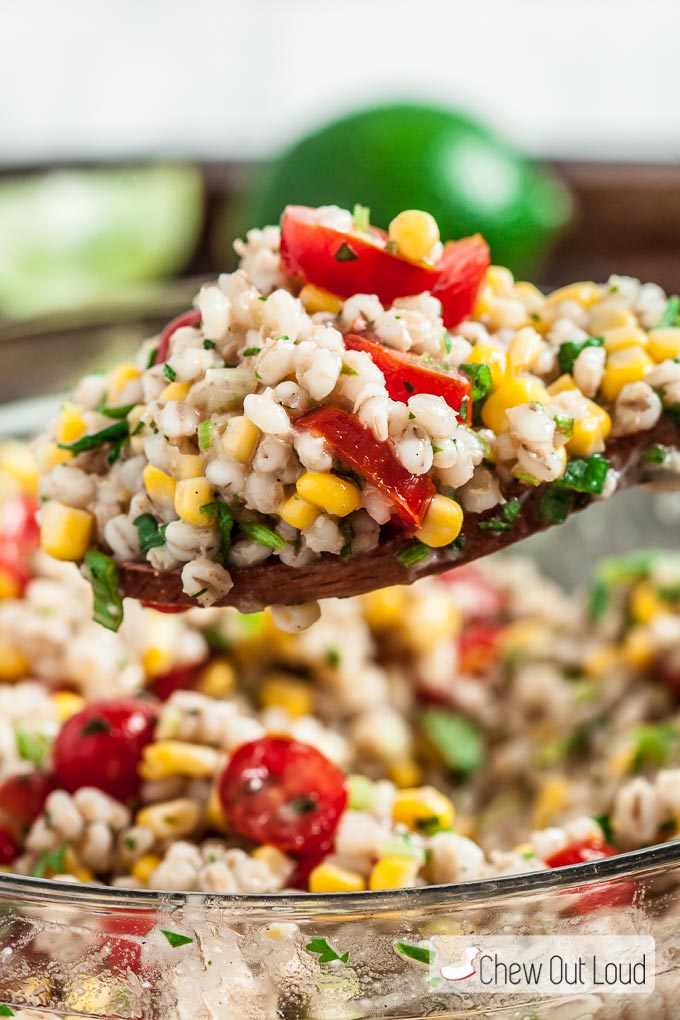 Back when spring was still trying to make an appearance, I ventured downtown to Hubbys office for a lunch date.
It wasn't a pencil skirt and heels type of date. It was a three-boys-in-tow type of date. School was out for spring break, and The Littles have such fun going downtown to have lunch with Daddy. They feel all grown up, sauntering amidst the big people in big buildings.
Our downtown family lunch spot features a fresh and delectable salad/soup/bread bar. The many salads include greens, all the fixings, pasta salads, and seasonal twists.
That is how I happened upon the most irresistible barley salad ever…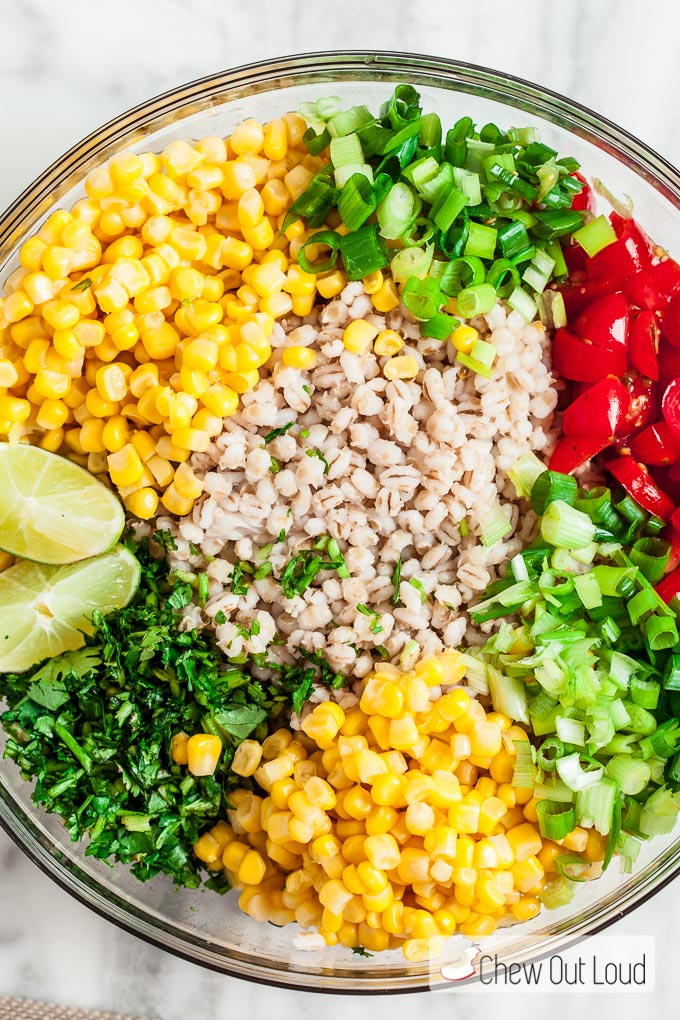 I couldn't believe how tasty that unassuming barley salad was. Soooo glad I didn't bypass that one.
After the first bite, I had to go back for seconds. I kindly let Hubby try some. He liked the barley concotion so much he went and got a heaping helping for himself.
But of course this amazing dish is seasonal and won't always be available. If I'm lucky, the restaurant will bring it back next spring. Who can wait that long?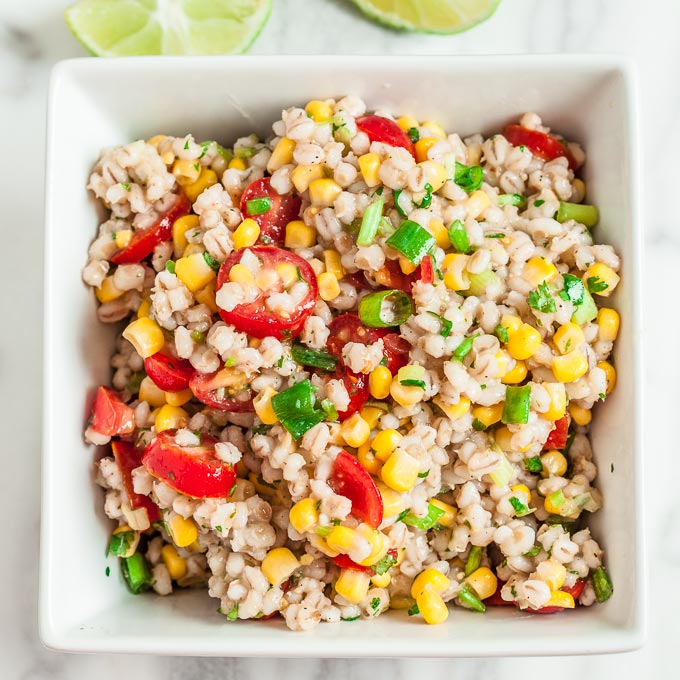 Needless to say, there's only one thing that's to be done in such a circumstance. Whip out the iPhone. Immediately Instagram it so all your friends get hungry. Scribble copious notes on a napkin, jotting down all the flavors you are tasting.
Then get yourself home to recreate it. Crazy thing is I had been on a barley kick for some time and guess what was in my pantry? It took plenty of tasting, tweaking, and retesting. But by George, I think I've finally got it.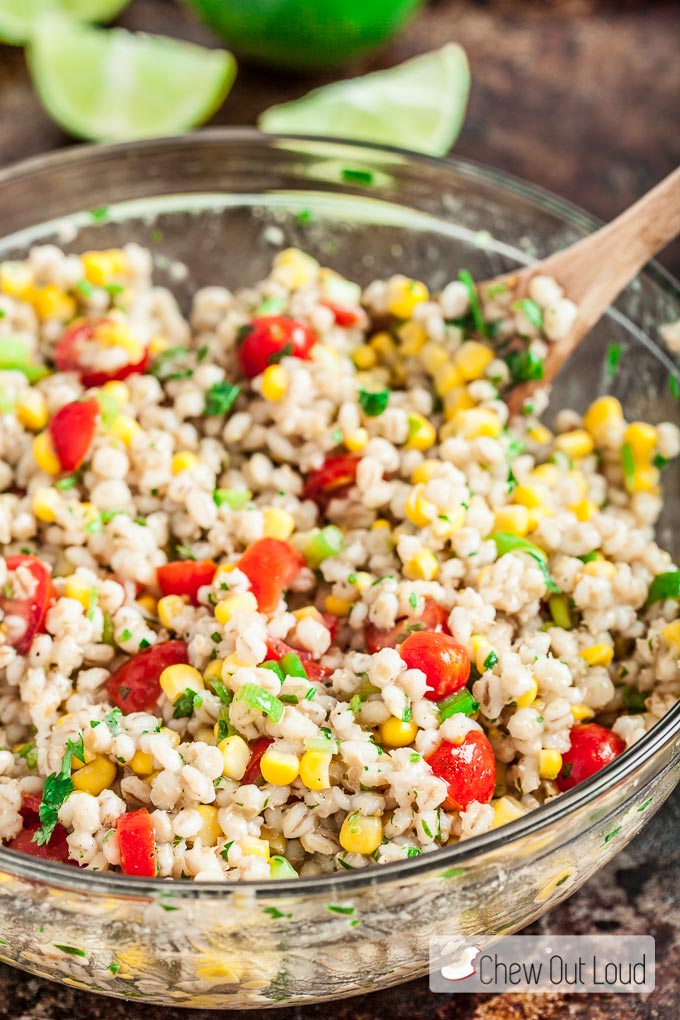 This Southwestern Barley Salad is refreshing and zesty with lime and cilantro. It's full of flavors perfect for spring and summer. It's light and healthy, yet completely satisfying.
This is one of those easy dishes to bring on potlucks, picnics, and all those summer cookouts.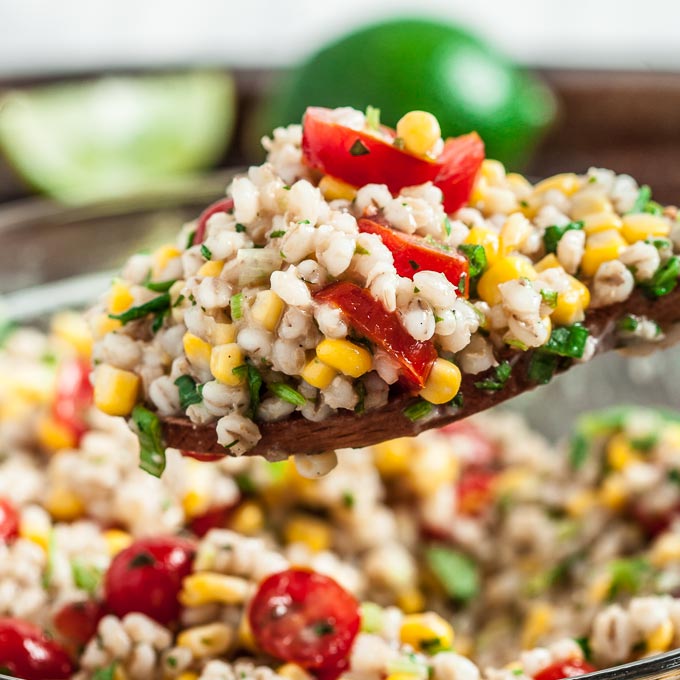 Enjoy all the flavors of the season with this Southwestern Barley Salad.
Did you make this?
Please give us a rating and comment below. We love hearing from you!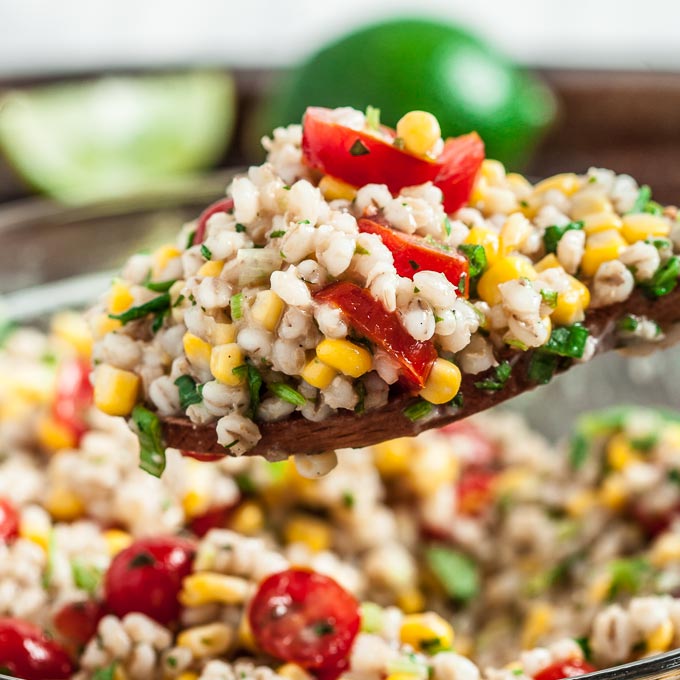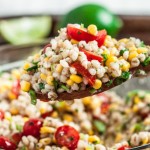 Southwestern Barley Salad
This Southwestern Barley Salad is packed with delicious flavors of cilantro, lime, and seasonings. It's healthy, wholesome, and perfect for picnics or lunch.
Instructions
Do ahead: Cook barley according to package instructions until tender (generally, boil for approx 1 hour in a large pot of salted water) Drain cooked barley in colander. Rinse, tossing, with cold water until starchiness is washed off.

In a large mixing bowl, combine remaining ingredients. Stir to combine well. Add rinsed/drained cooked barley. Stir to combine. Add additional kosher salt and pepper as needed. Let salad chill 1-2 hours, covered, for flavors to meld before serving.
Nutrition (per serving)
Calories:
166
kcal
|
Carbohydrates:
22
g
|
Protein:
4
g
|
Fat:
8
g
|
Saturated Fat:
1
g
|
Polyunsaturated Fat:
1
g
|
Monounsaturated Fat:
5
g
|
Sodium:
629
mg
|
Potassium:
224
mg
|
Fiber:
5
g
|
Sugar:
3
g
|
Vitamin A:
343
IU
|
Vitamin C:
7
mg
|
Calcium:
17
mg
|
Iron:
1
mg
Source: Chew Out Loud
Here are a few fabulous salads that think outside the box:
Caprese Salad. So fulfilling, easy, and perfect for the season! Make delicious use of those fresh tomatoes and basil with this potluck-friendly dish.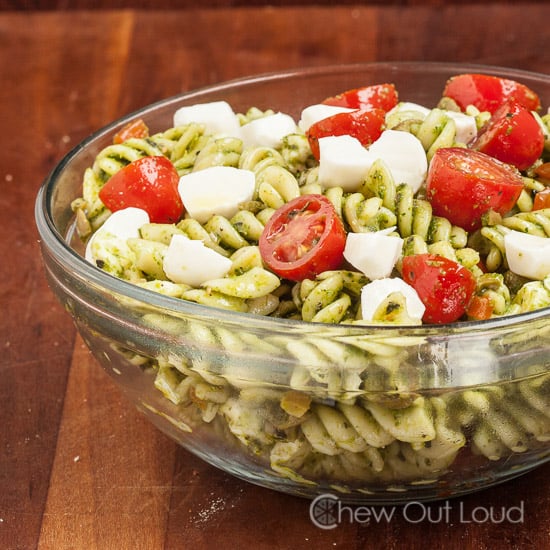 Caesar Pasta Salad. Make it easy with this luscious Caesar Pasta Salad. It easily feeds a crowd for all those summer gatherings.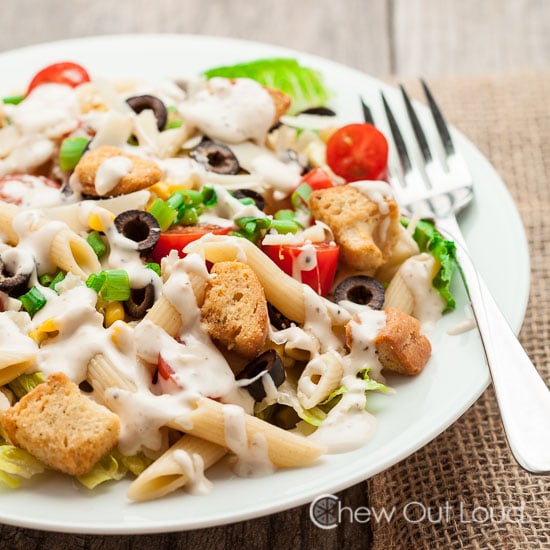 Mexican Taco Salad. I love this one for neighborhood parties. Just pre-assemble and toss right before your'e about to eat. There's zesty, crunchy, bold deliciousness in every bite.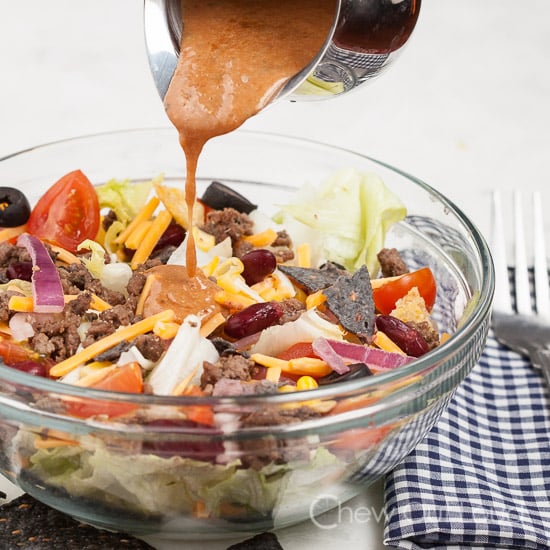 Tex Mex Quinoa with Black Beans. Perfect accompaniment for any Tex Mex meal. It's also great for groups. Refreshingly delish!