Air Fryer Chicken Wings – Extra Crispy
Learn the secrets to making Air Fryer Chicken Wings that are extremely crispy. You'll use less oil, less time, and gain the most deliciously crisp buffalo chicken wings ever. Bonus: these happen to be gluten-free.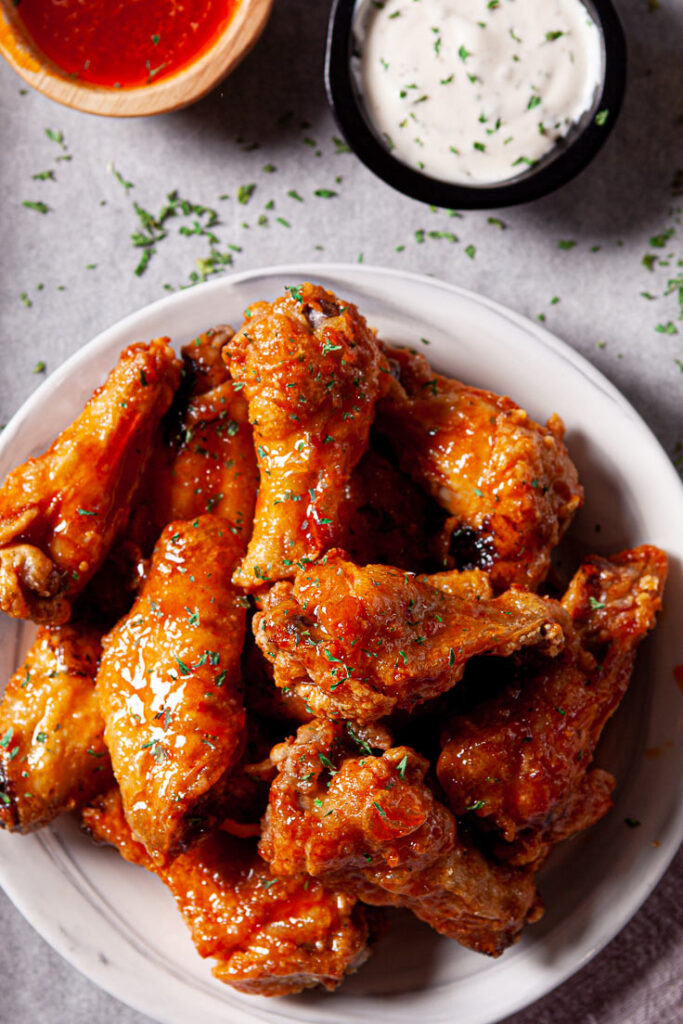 Crispy Air Fryer Chicken Wings Are Yours
We have great news for all our chicken wing enthusiasts: you can absolutely have super-crispy chicken wings at home, anytime. You'll be thrilled that there is no deep frying involved, which means zero threat of oil splatters on your clothes (or eyeballs, in my case.)
You may be surprised that there's actually no oil needed for cooking up chicken wings so crispy-delicious, they can even be thoroughly enjoyed without the buffalo chicken wing sauce. That's because the only butter employed here is in the sauce.
Get ready to make your new favorite chicken wings, guaranteed to be devoured by the entire family and any friends who are lucky enough to be in your kitchen the day you make this.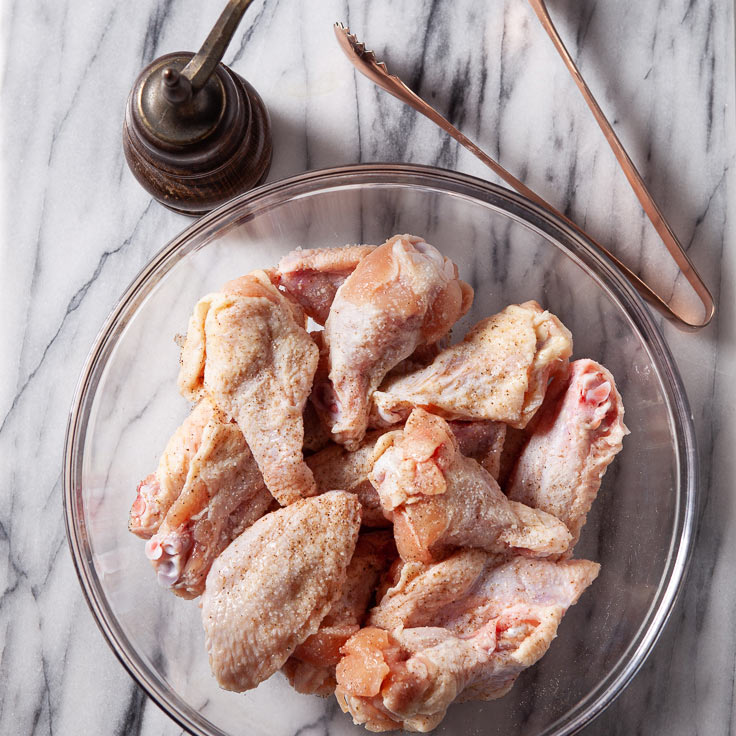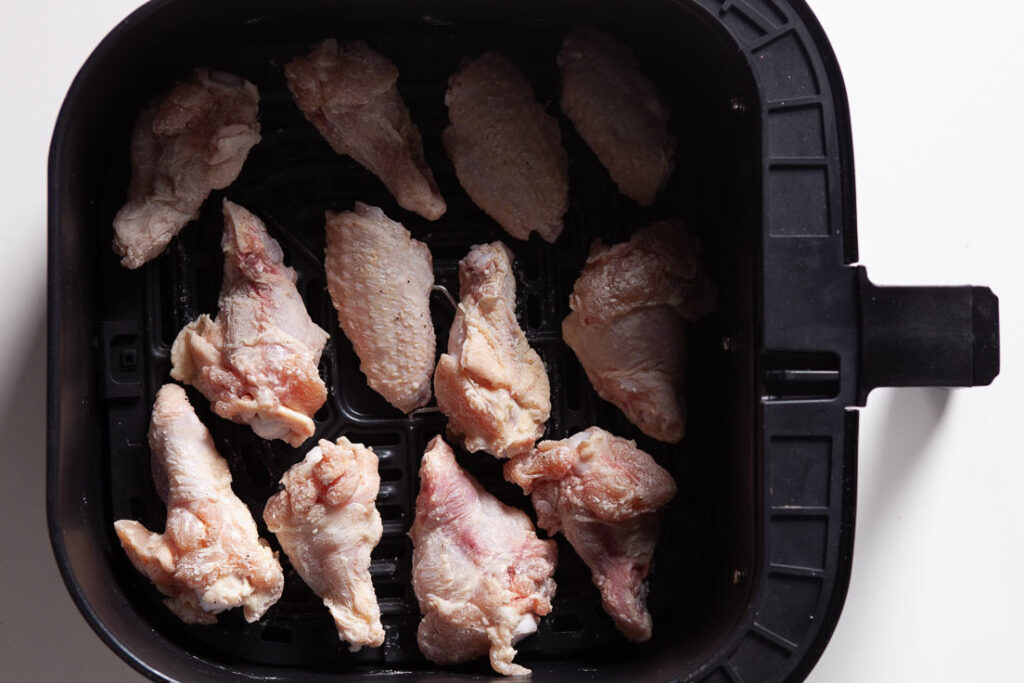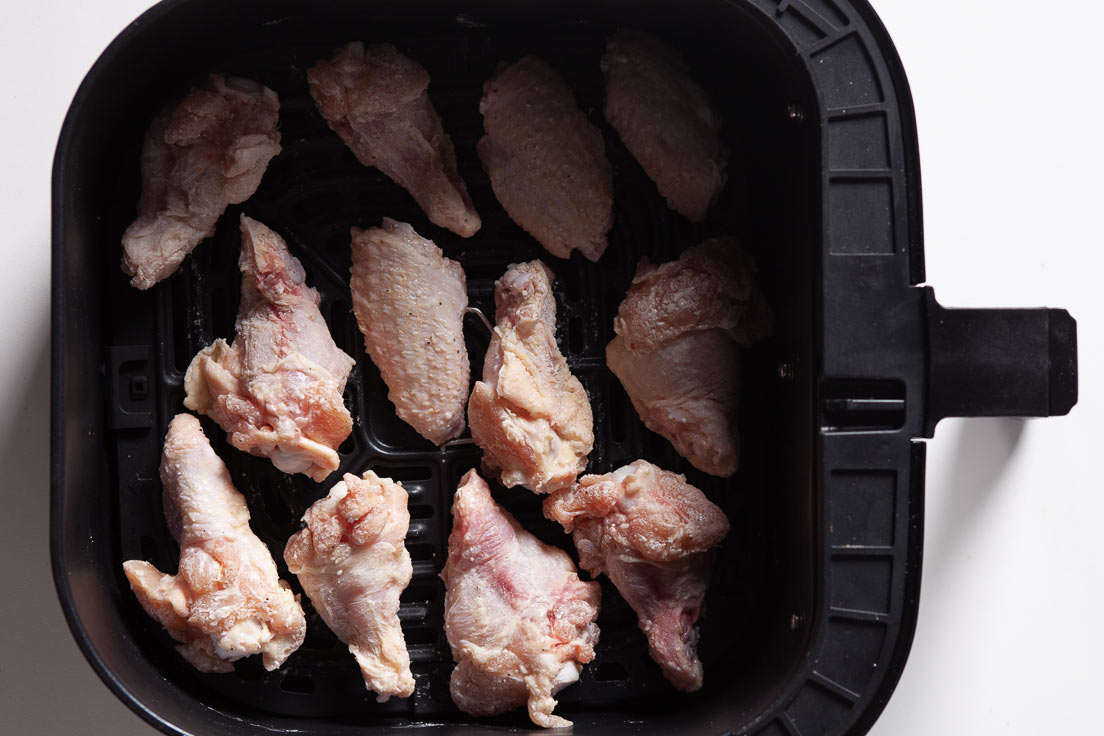 Pros of the air fryer
If you're reading this, you either already love your air fryer, or you're learning how to use this handy kitchen appliance.
New styles and models of air fryers are always emerging, but the general idea is the same. Air fryers are adept at cooking up healthier, crispy dishes while avoiding deep fryers and greasy messes. Hello, Air Fryer French Fries.
Air fryers also eliminate the need to crank up the big oven when you don't need that extra heat in the house. Case in point: Air Fryer Broccoli that tastes oven-roasted, but is way faster and healthier.
Here's what we love about the air fryer:
It's way healthier than deep frying (also less messy and less smelly.)
It's much easier than oven-roasting, especially for smaller batches or when you don't want to heat up the oven.
It's much faster and more efficient than the oven, as the oven needs to work harder to heat up a much larger area.
It allows your house and kitchen to stay cool.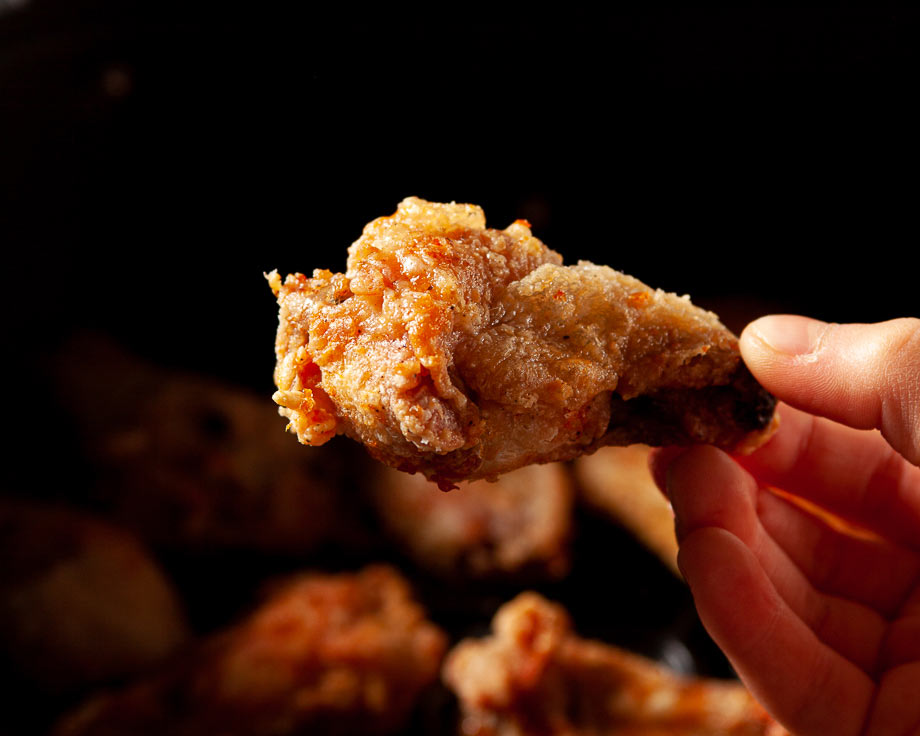 Secrets to extra-crispy buffalo chicken wings
Always, always (and always) use paper towels to dry off any excess moisture on the uncooked wings.
Toss wings with not only salt and pepper, but also a bit of baking powder and corn starch. We've tested chicken wings with and without this trick, and results are definitely crispier with.
If you want to cook a slightly larger batch without crowding the tray, arrange your wings vertically, against the sides, if possible. This also allow great air flow, which means extra-crispy wings.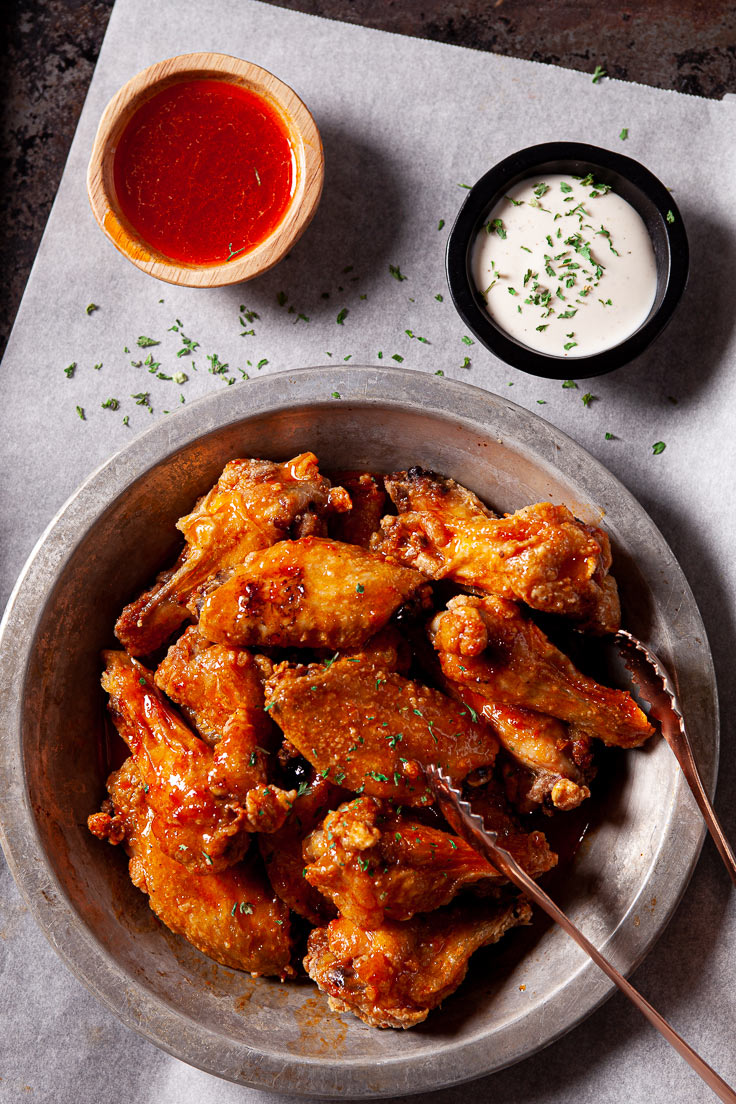 What to serve with Air Fryer Chicken Wings
---
watch this recipe in action:
---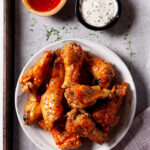 Air Fryer Chicken Wings - Extra Crispy
Learn the secrets to making Air Fryer Chicken Wings that are extremely crispy. You'll use less oil, less time, and gain the most deliciously crisp buffalo chicken wings ever.
Ingredients
For the Honey Buffalo Sauce:
Instructions
Pat Dry: Dry excess moisture from chicken wings with paper towels.

Toss: In a bowl, toss chicken wings with salt, pepper, baking powder, and corn starch to coat all pieces well.

Arrange: Place chicken wings in a single layer in air fryer basket/tray, taking care not to overcrowd. It's essential for hot air to freely circulate on all sides of wing pieces (if possible, arrange some drumettes vertically along the cooking tray, for more space.)

Cook: Set air fryer to 375F and cook wings for 24 minutes, turning them over with tongs halfway through. When done, turn wings over again and increase air fryer temperature to 400F for another 5 minutes, or just until the wings are crispy and golden. Repeat another batch as necessary, based on size of your air fryer.

Sauce: While wings are cooking, combine honey buffalo sauce ingredients in a pan. Stir on low heat just until butter is melted. Cover to keep warm.

Serve: When wings are done, toss with honey buffalo sauce and serve immediately. Serve with ranch dressing on the side, if desired.
Notes
For gluten-free dish, check that your baking powder and corn starch are certified gluten-free.
Wings are also delicious without the honey buffalo sauce, for a lower fat/sodium dish. Be sure to use coarse kosher salt, not fine table salt.
If you enjoyed this recipe, please come back and give it a rating
Nutrition
Calories:
272
kcal
|
Carbohydrates:
23.1
g
|
Protein:
20
g
|
Fat:
11.7
g
|
Saturated Fat:
6.2
g
|
Trans Fat:
0.1
g
|
Cholesterol:
71.3
mg
|
Sodium:
700
mg
|
Fiber:
0.2
g
|
Sugar:
18.2
g
Did you make this?
Leave a comment below and tag @chewoutloud on Instagram