Common in Spain and Portugal, Sangria is typically a beautiful dark red beverage that includes wine, sweeteners, and a mixture of favorite chopped fruits.  This Sangria is all that and more.  It is The Best Sangria for a reason.  Easy make-ahead recipe allows you to relax on the day of the party and enjoy!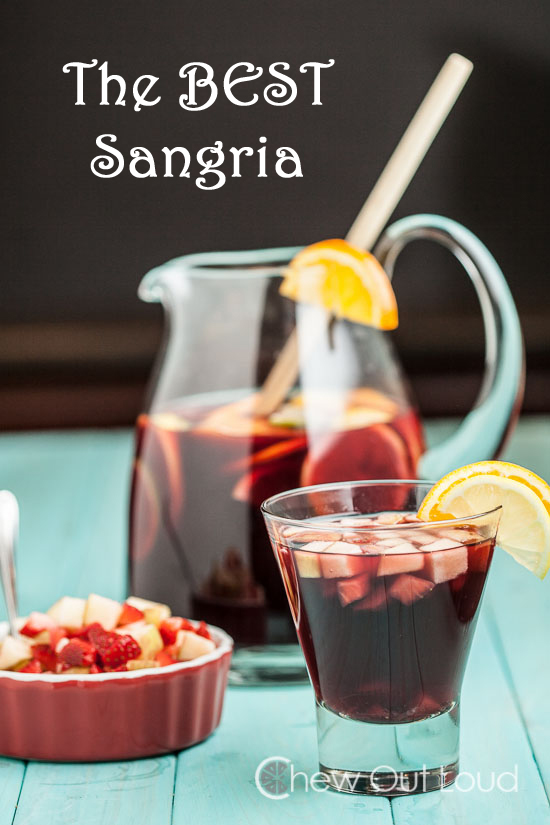 This is turning out to be a gorgeous week in the Twin Cities, and  hopefully it lasts through the Fourth of July — around here, you just never know!   Wishing for lots of sunshine, no mosquitos, and brilliant fireworks.
Speaking of which, you probably know by now what your Independence Day menu will be.  If not, a few of our favorite picnic/BBQ recipes are below, with full photos.  All fail-proof keepers.
But.  If you haven't gotten around to planning out the beverages, here's our favorite Sangria to serve up whenever we have gatherings.  Be forewarned.  This pitcher contains seriously yummy stuff.
We're so fond of this Sangria that we serve it for any holiday, from July 4th to Christmas.  It is THAT good.
And trust us, nobody will complain that your'e breaking out the best Sangria they've ever tasted.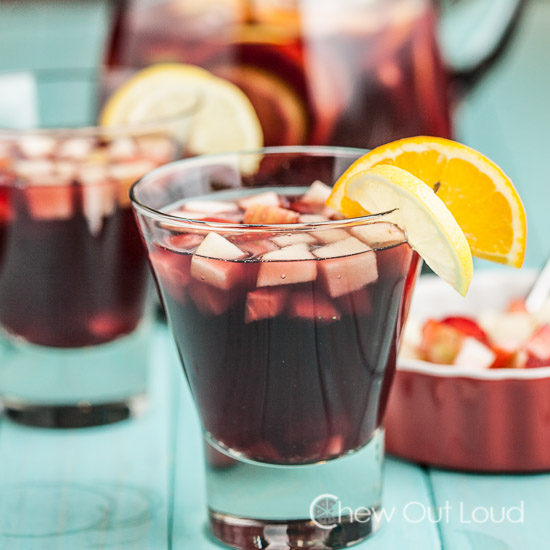 One of the good things about our Littlest turning 5 this year is that we are able to do stuff like spend entire days out at the lake without needing to worry about naps.
We can take the boys hiking without breaking out the rugged BOB.  It's the best stroller ever invented, but we'd still rather go without any gear at all.
And, we can stay up until 11pm watching fiery fireworks without the words scared or sleepy coming out of anyone's mouth.  It's crazy that it doesn't get dark enough for fireworks around here until 10pm, but that's how it is, and we roll with it.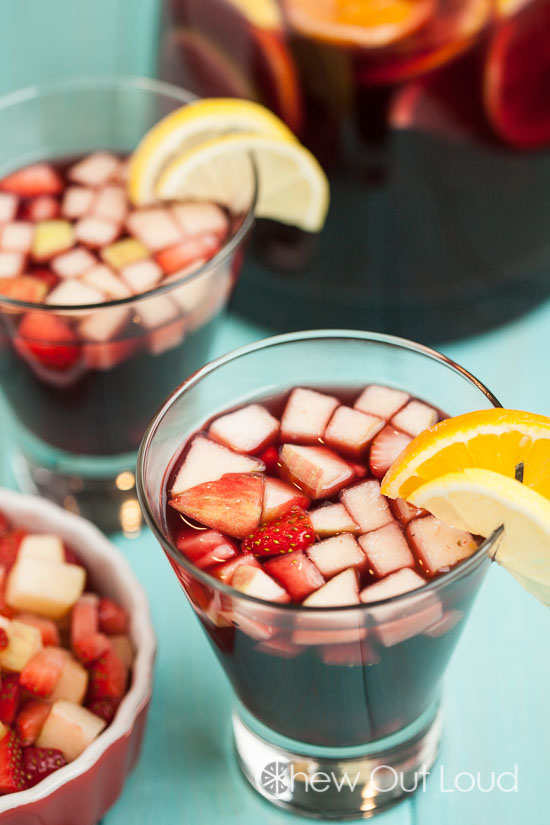 And we can finally enjoy gatherings where the kids can play among themselves without much ado, and the grownups can catch up without [too much] interruption.
And we can do really grown up things like make this 100% awesome Sangria and sip it slowly with friends.
This Sangria comes after much taste testing and sharpening to perfection.  A standout mixed beverage does take a little skill, after all.  We've added, subtracted, and experimented.  The result is this tasty, fruity, and refreshing Sangria that everyone agrees is the real deal.
There's a reason we've dubbed this The Best Sangria (should we add ever?)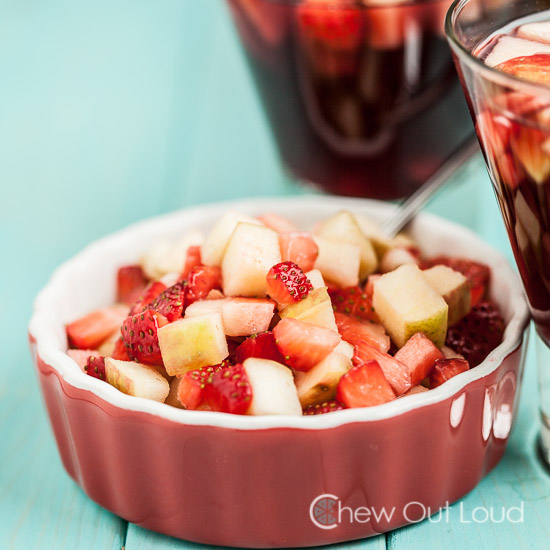 The ratios of sweeteners, juice, and liquor should remain consistent in this recipe.  The fruit, you can freely experiment with.
We really like the strawberries, oranges, and apples.  The fruits should be chopped and added the day you're serving this Sangria, but the liquids can be mixed and chilled overnight for the best infused flavor.
Enjoy!
Print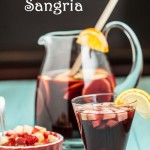 The Best Sangria
Author:

Yield:

approx. 6-8

Category:

drinks
---
Description
This is The Best Sangria for good reason. It is a perfection blend of juices, fruits, and wine. The liquids and citrus can be mixed up the night before and chilled overnight for best infused flavor. Add chopped fruits the day you're serving.
---
Scale
Ingredients
1

lemon, sliced into rounds with seeds removed

1

orange, sliced into rounds with seeds removed

1

lime, sliced into rounds with seeds removed

1/2 cup

Cognac (brandy)

1/2 cup

Cointreau (triple sec)

1

bottle dry red wine

1/3 cup

pulp-free orange juice

1/4 cup

fresh lemon juice

1/3 cup

frozen lemonade concentrate
Chopped fruits: Strawberries, apples, oranges (add just before serving2 cups lemon-lime soda (add just before serving)
---
Instructions
In a large pitcher or punch bowl, combine all ingredients except for lemon-lime soda and chopped fruits. Stir well to incorporate and chill in fridge overnight.
About an hour or two before serving, add desired amount of chopped fruit.
Right before serving, add the lemon-lime soda.
Reserve some chopped fruit in a dish as garnish, for guests to add into their drinks as they wish.
---
 Source:  Chew Out Loud
Here's our secret for Fall Off the Bone Ribs.  Without hogging up the grill.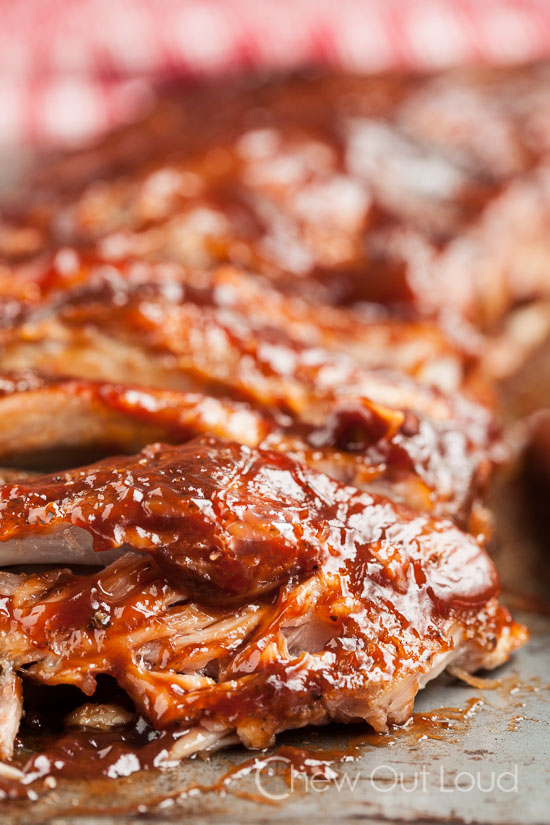 This super tender BBQ Smoky Pulled Chicken is so easy and perfect for picnics.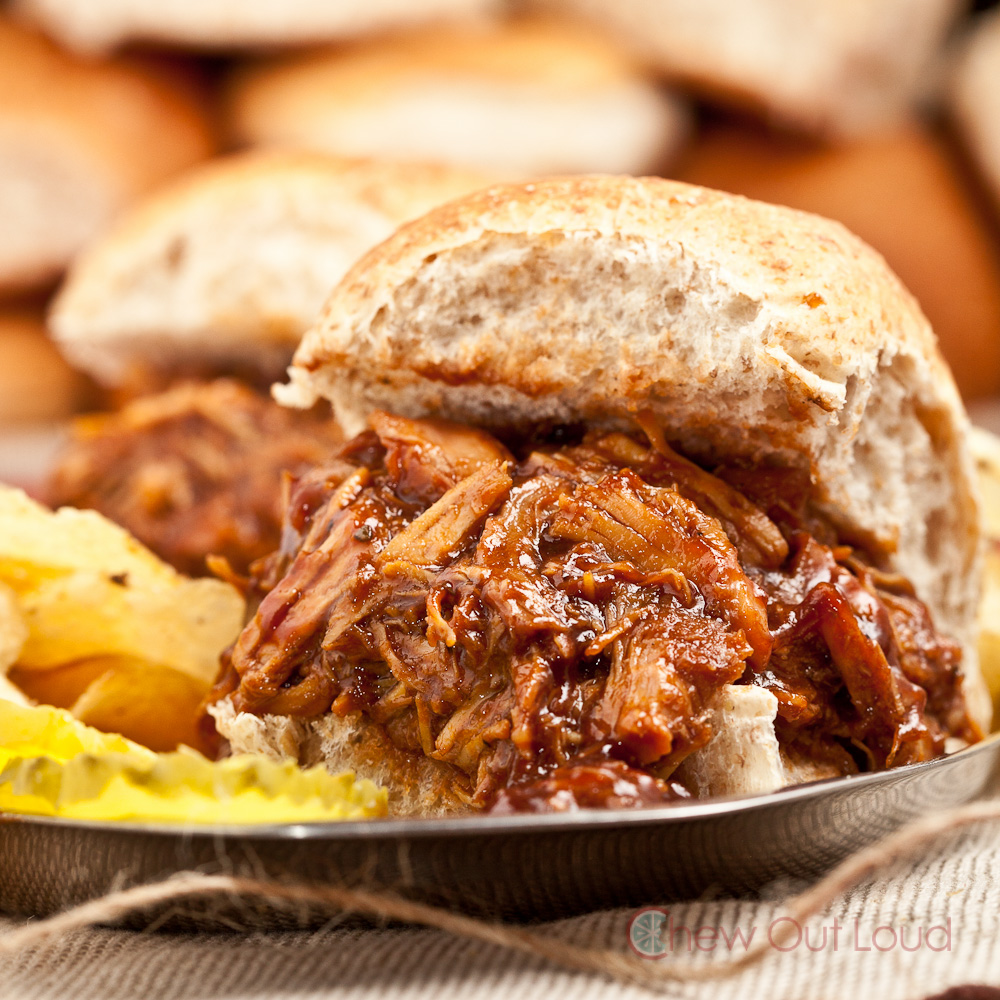 Even the kids like this super easy Red Potato Salad that is a crowd-pleasing keeper every single summer.