Easy Chopped Greek Salad
This Chopped Greek Salad is classically delicious and easy enough to toss together at the last minute.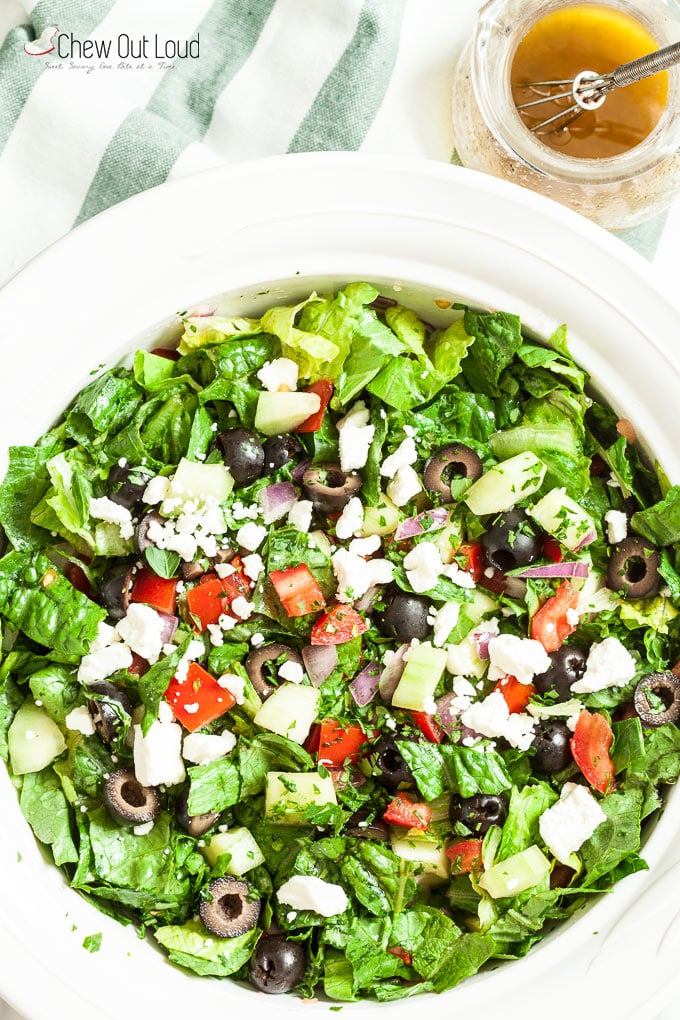 Nearly fifteen years ago, Hubby and I island-hopped all over Greece. It still feels like yesterday when our way younger selves sat inches from the sea. Looking way younger. And munching on all the local food.
I think I still have the black sand I collected in a film roll canister. Remember those? Some of you have no clue what I'm talking about.
Anytime I see Greek salad, I think of the hundreds (ok, dozens) of olive-y salads we ate on that trip…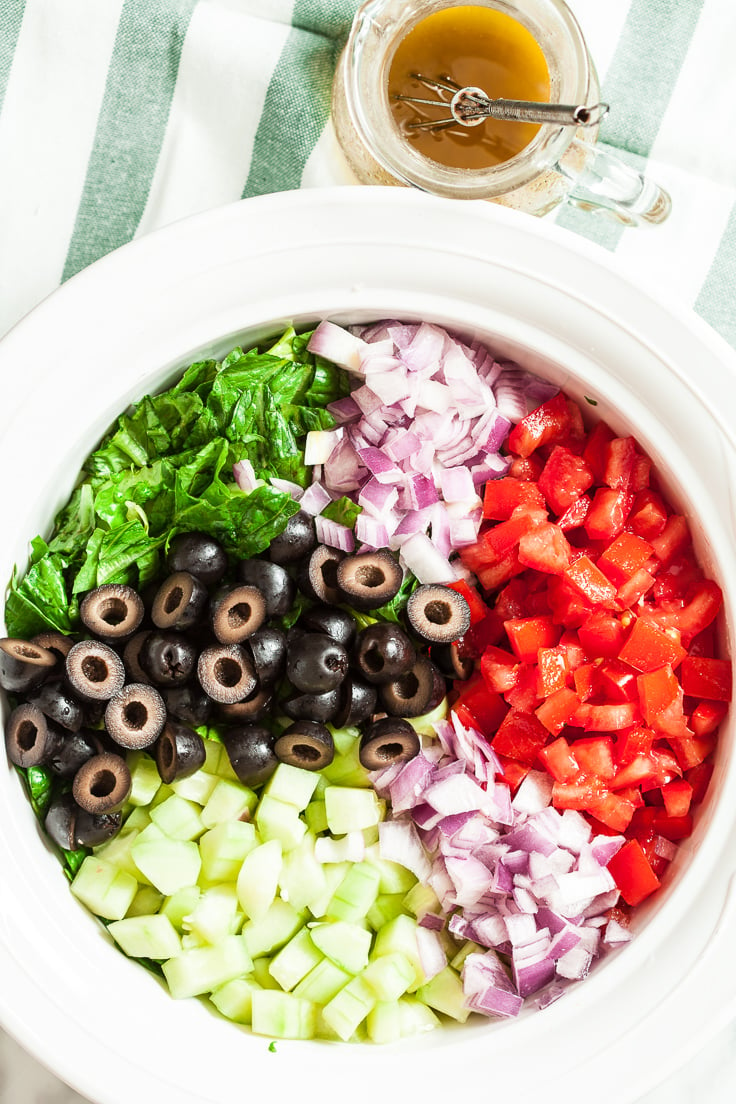 I partly ate Greek salads every single day in Greece because that was the only salad they had.
And partly because summer is all about ripe tomatoes and cucumbers and tangy dressings drizzled over it all.
This Easy Chopped Greek salad is classically delicious and super simple. It can easily be tossed together on any ol' Tuesday night.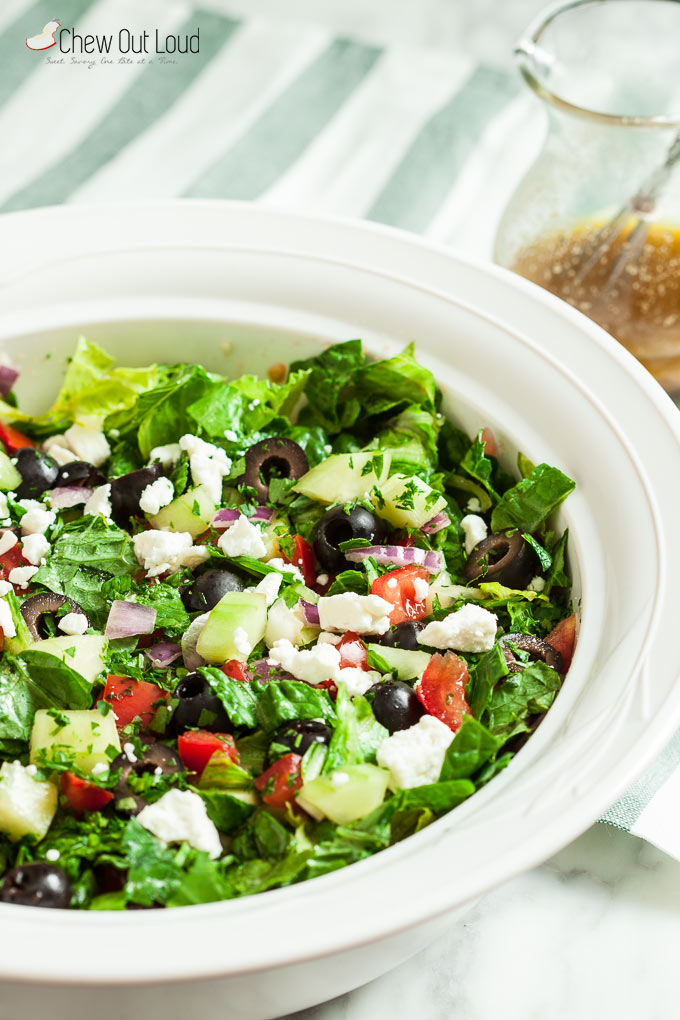 Now I miss those handy little film roll canisters.
Least we still have olives. Enjoy.
Print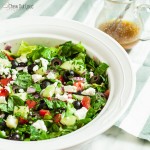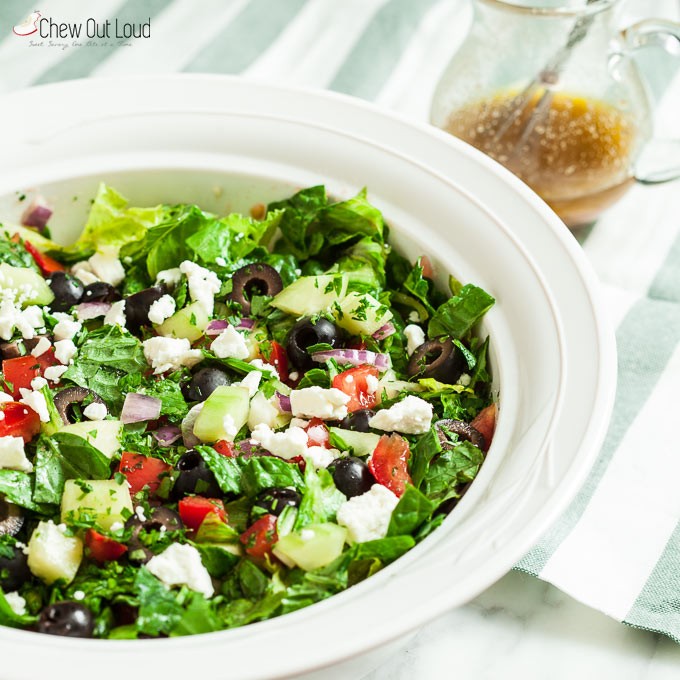 Easy Greek Chopped Salad
This chopped Greek salad is classically delicious and easy enough to toss together at the last minute.
Prep Time:

15 mins

Total Time:

15 mins
For the Salad:

2 cups

romaine lettuce, chopped

1

large cucumber, peeled/seeded, and chopped

2

medium tomatoes, seeded and chopped

1/2 cup

chopped red onion

1/4 cup

pepperoncini peppers, chopped

1/4 cup

sliced olives (use your favorite variety)

1/4 cup

freshly chopped parsley

1/4 cup

crumbled feta cheese
For the Dressing:

3

TB extra virgin olive oil

2

TB red wine vinegar

1 1/2 tsp

kosher salt

1/4 tsp

freshly ground black pepper

1/2 tsp

onion powder

1/2 tsp

garlic powder
Instructions
Make Ahead: Whisk together all dressing ingredients in a small bowl. Cover and chill until ready to use. Can be made several days ahead of time. Be sure to whisk/mix it up again right before use.
Toss together all salad ingredients except feta cheese. Toss gently with desired amount of your prepared dressing. Cover and chill up to 2 hours. Sprinkle with feta cheese and serve.
Did you make this?
Leave a comment below and tag @chewoutloud on Instagram
Source: Chew Out Loud
Lettuce Count The Ways…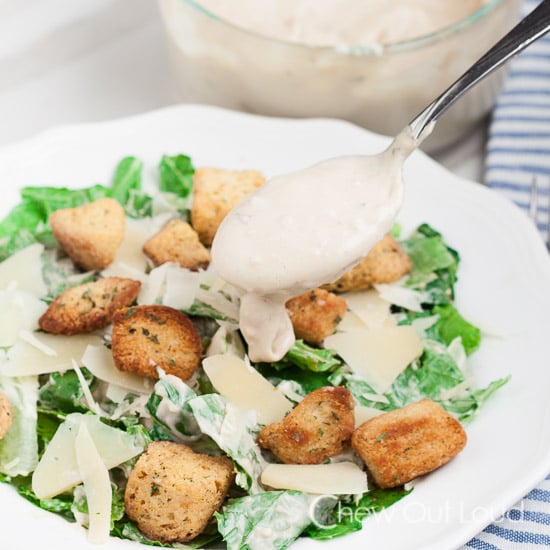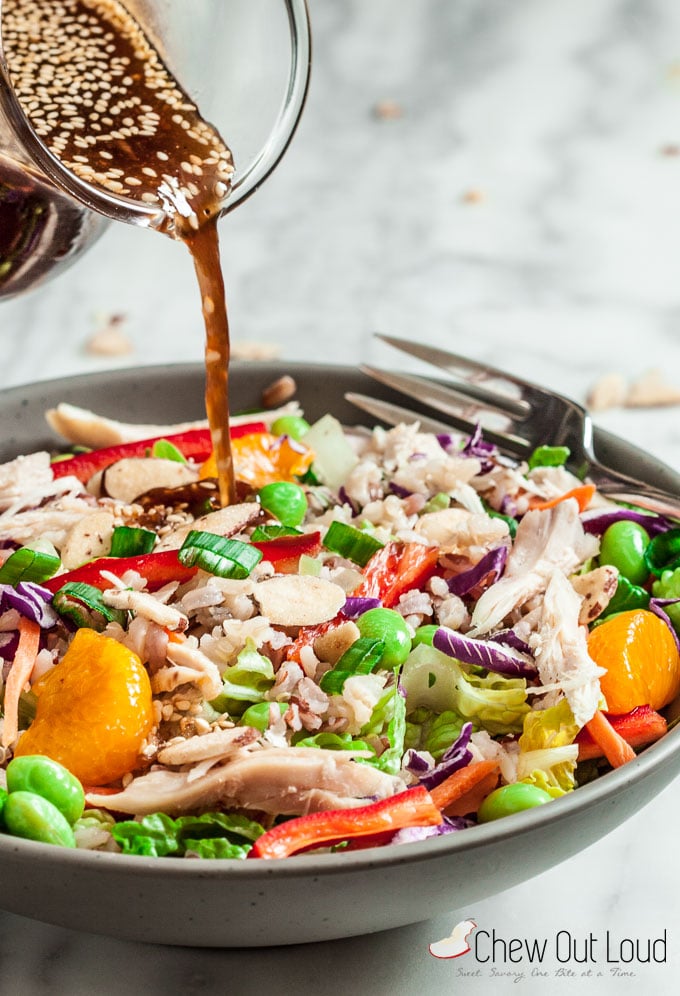 3. Chopped Apple, Candied Pecan, and Blue Salad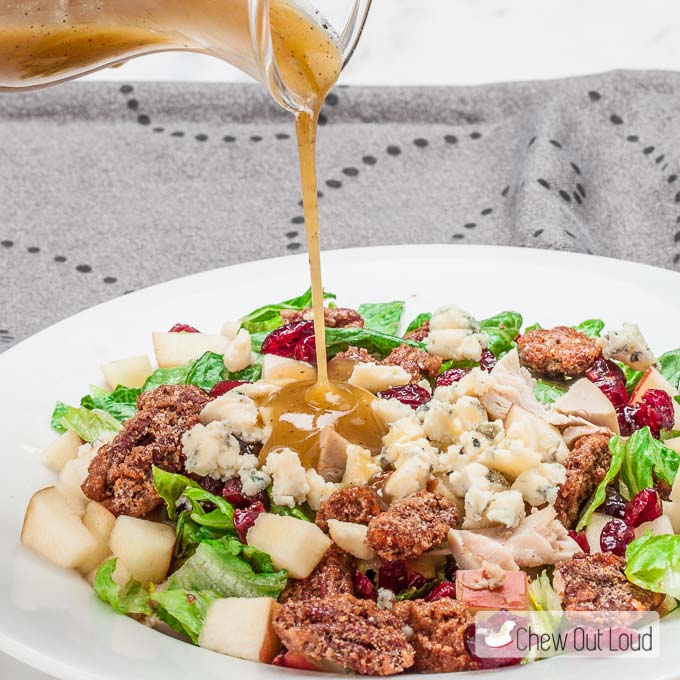 4. Strawberry Asparagus Farro Salad