Spaghetti with Lemon and Olive Oil (al Limone)
By Amy Dong
Published Apr. 14, 2015
Updated Aug. 17, 2022
This Spaghetti with Lemon and Olive Oil spotlights the brightness of fresh lemons beautifully. Paired with Parmesan cheese and fresh basil, this dish brings out all the happy flavors of spring (regardless of the season you're in.)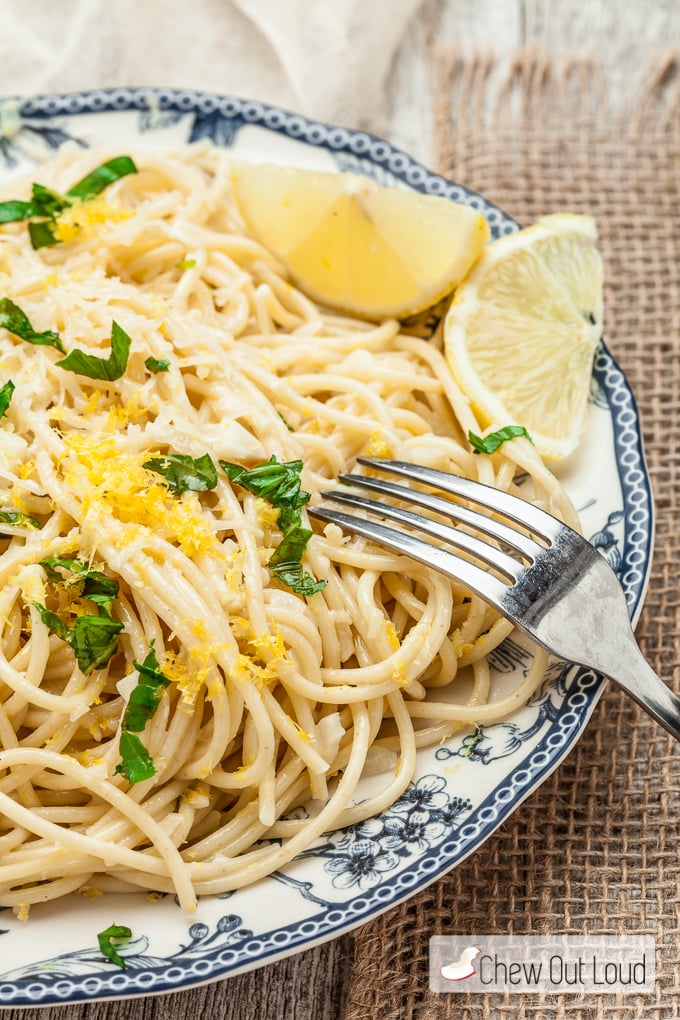 Lemons (and all citrus, really) are technically a winter fruit, thriving under cooler conditions. But then again, we're talking California winters, not Minnesota ones.
It's undeniably and wondrously spring – sing it – and most of us love to love lemons like right now.
I just want to throw lemons in the air like confetti. Or build a heaping fruit hat out of lemons and do The Twist.
I'll spare you that and bring you this instead…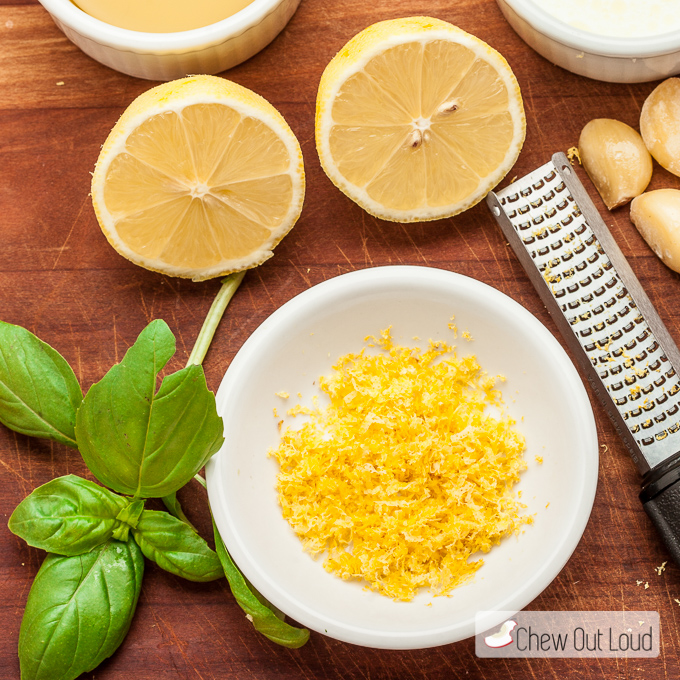 Can I just shout out that this Spaghetti with Lemon and Olive Oil is the boss of all happy noodles?
Just preparing this dish made me giddy. It smells awesome, bursting with fresh lemon zest, basil, and Parmesan.
Oh, and garlic. Always my kitchen sidekick. By the way, I can no longer taste garlic because I eat so much of it, but if everyone eats it then nobody smells it on anyone else. [I think.]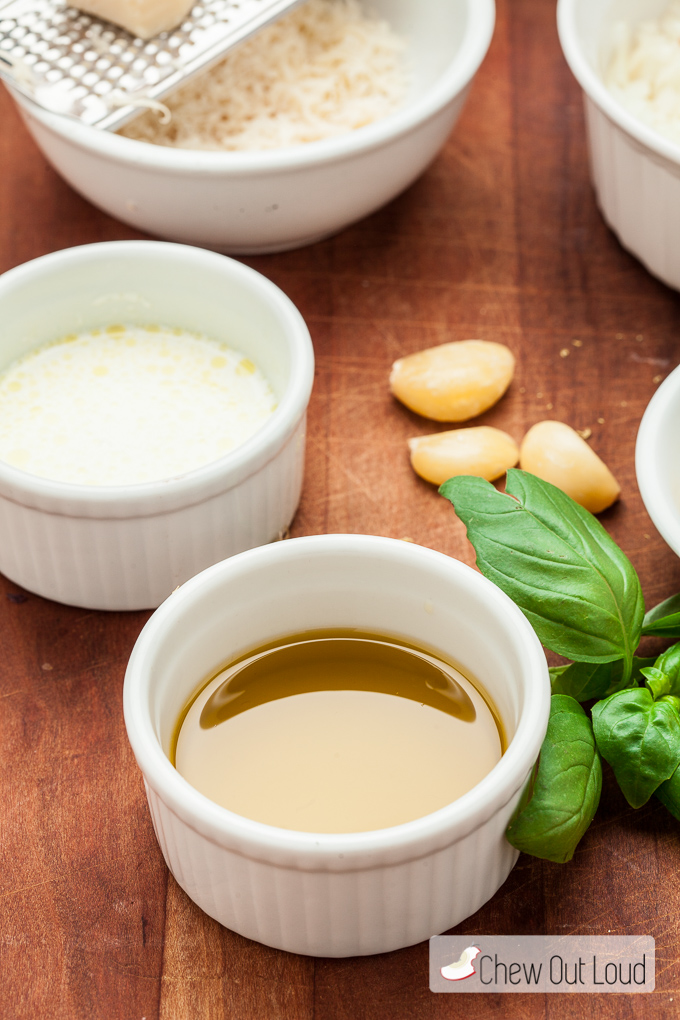 I already mentioned in my last post for creamy bruschetta pasta that I can't wait to plant some lovely basils in my teensy garden, but since it's not quite warm enough for that yet, I scored fresh basil thanks to Super Target.
Please get fresh basil for this dish, K?
And def go with freshly grated Parm, because it makes a world of difference. The powdered kind = no. Even pre-shredded packages aren't going to get you the same results. Get a nice block of fresh Parm and grate it yourself. It takes about 20 secs.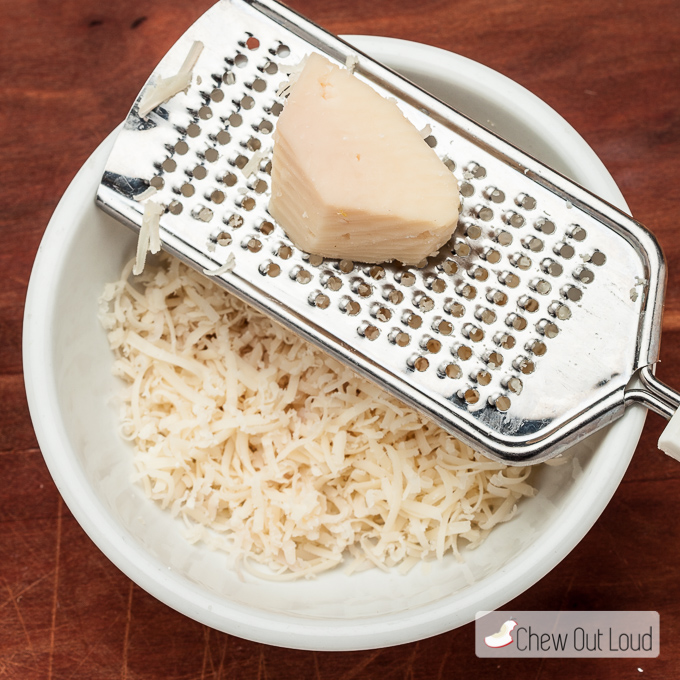 Every bite is a spring party in your mouth. Hubby and I loved this dish so much, I'm putting it into my spring menu rotation. My Littlest Little eats lemons straight up, so he was in a happy place.
Nobody even cared that it was meatless. However, you can easily add cooked shrimp or chicken if you've got carnivore diners at the table.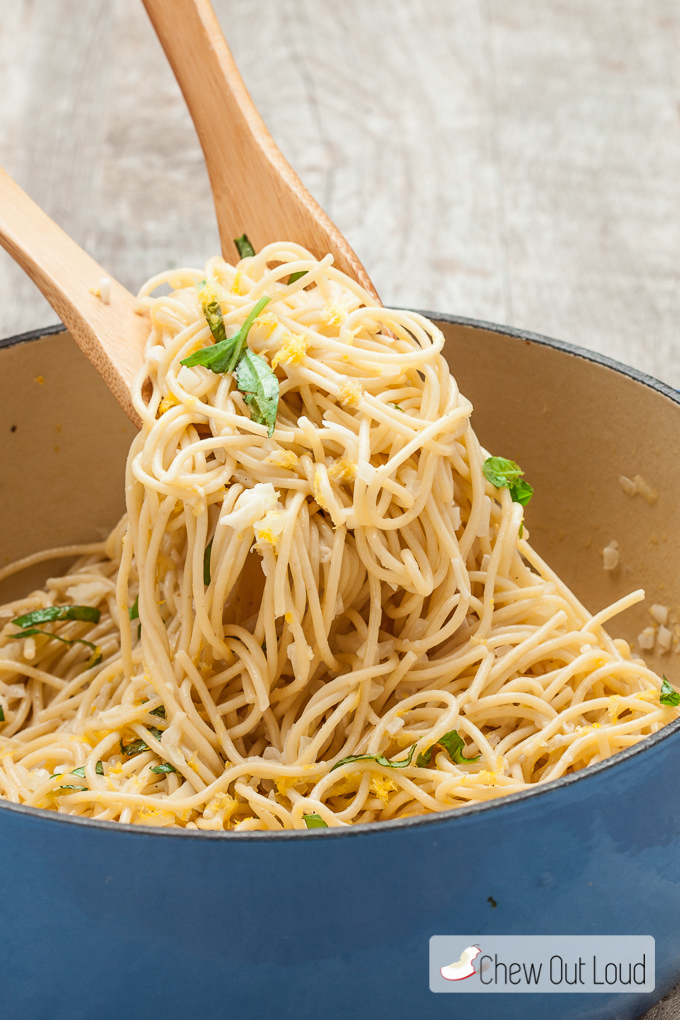 I made a huge pot full of this lemony, garlicky, basil-y goodness.
And we devoured the whole thing in 1.5 days. The last 0.5 was Hubby's lunch the next day. So we basically ate the whole thing in one night. No guilt. Zero, zip, zilch.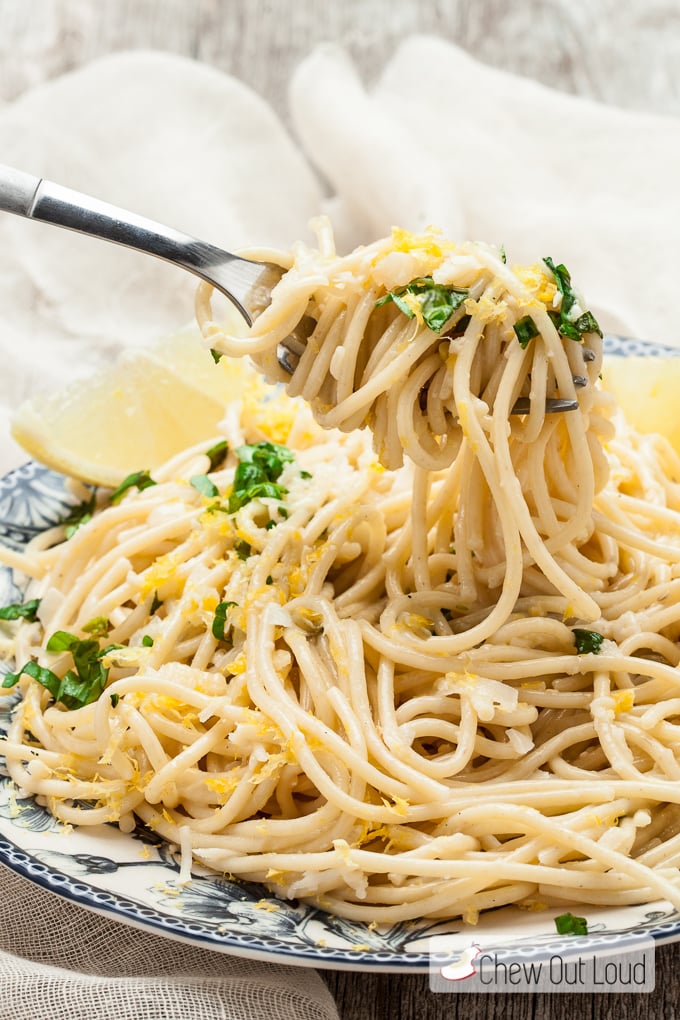 Here's to a spring full of lemons on the dinner table.
Enjoy.
Did you make this?
Please give us a rating and comment below. We love hearing from you!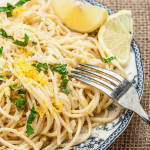 Spaghetti with Lemon and Olive Oil (al Limone)
This Spaghetti with Lemon and Olive Oil is perfect anytime you want a taste of spring, regardless of the season. It's bright, cheery, and full of delicious flavors. Parmesan, garlic, and fresh basil add to the wonder of this easy (and healthy!) dish.
Ingredients
1

lb

dry spaghetti

¼

cup

extra virgin olive oil

1

small

onion

,

minced

3

cloves

garlic

,

minced

¼

cup

heavy cream

2

tsp

finely grated lemon zest

,

about 2 lemons

¼

cup

freshly squeezed lemon juice

,

about 2-3 lemons

½

cup

finely grated Parmesan cheese

,

plus more for garnish

kosher salt and freshly ground black pepper to taste

2

TB

shredded fresh basil leaves
Instructions
In a large Dutch oven or heavy pot, bring generously salted water to boil. Add spaghetti to boiling water and cook until al dente, according to package instructions. Reserve 2 cups pasta water. Drain the rest of water from pasta, but do not rinse. Set aside.

Heat half of the olive oil in now empty pot until shimmering. Add onion and garlic and 1/2 tsp kosher salt. Stir and cook 2 minutes. Whisk in 1 1/2 cups reserved pasta water and heavy cream into the pot. Bring to simmer and cook 2 minutes. Remove pot from heat and return pasta to pot. Stir until coated. Stir in rest of the olive oil, lemon zest, lemon juice, Parmesan, and 1/2 tsp black pepper.

Toss to coat, adding more of the reserved pasta water if needed to achieve desired consistency. stir in fresh basil and season with additional kosher salt to taste. Serve warm, with freshly shaved Parmesan for garnish.
Nutrition (per serving)
Calories:
436
kcal
|
Carbohydrates:
59
g
|
Protein:
13
g
|
Fat:
16
g
|
Saturated Fat:
5
g
|
Polyunsaturated Fat:
2
g
|
Monounsaturated Fat:
8
g
|
Cholesterol:
17
mg
|
Sodium:
142
mg
|
Potassium:
222
mg
|
Fiber:
3
g
|
Sugar:
3
g
|
Vitamin A:
247
IU
|
Vitamin C:
6
mg
|
Calcium:
129
mg
|
Iron:
1
mg
Source: Chew Out Loud, adapted from America's Test Kitchen
Here are a few more lemony or light dishes we think you'll love:
One Pot Lemon Orzo with Shrimp. As if lemons, orzo, and shrimp weren't tempting enough. This dish is made all in one pot. Instant dinner winner.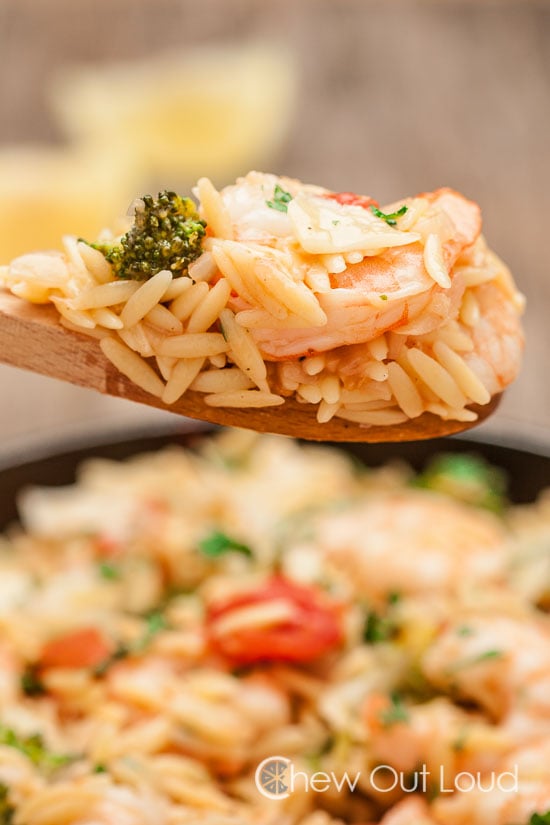 15-Minute Lemon Pepper Shrimp Scampi. Yep, only 15 minutes for this succulent lemon pepper shrimp dish. It's perfect over fluffy rice or some buttered noodles.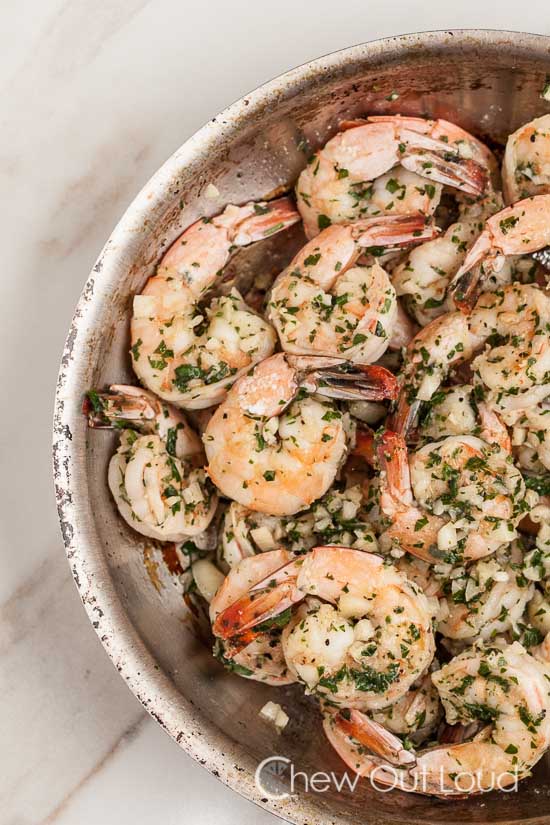 Basil and Lemon Pesto. A few summers ago, I fell in love with pesto, and this is one of my favorites. Basil, lemon, and garlic are the main characters here. They combine to elevate any pasta into something special.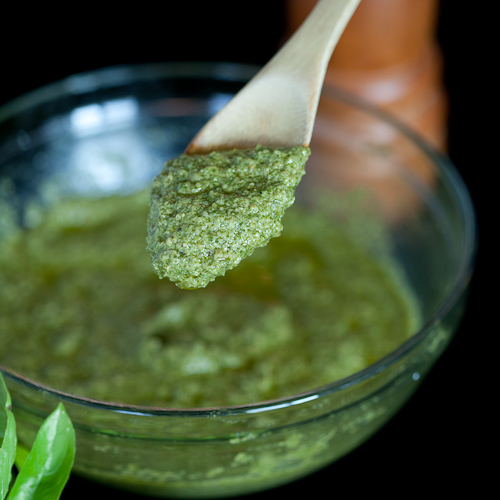 30-Minute Spaghetti with Garlic and Olive Oil. No lemons in this one, but this spaghetti is awesome. It comes together super fast and easily, and is a perfect side or light main dish.