How to Make Thai Iced Coffee (3-Ingredients)
This 3-Ingredient Thai Iced Coffee is so simply delicious, right at home. It's about to become your new favorite coffee drink. No need to drive to a Thai restaurant in order to enjoy a cold, refreshing Thai iced coffee.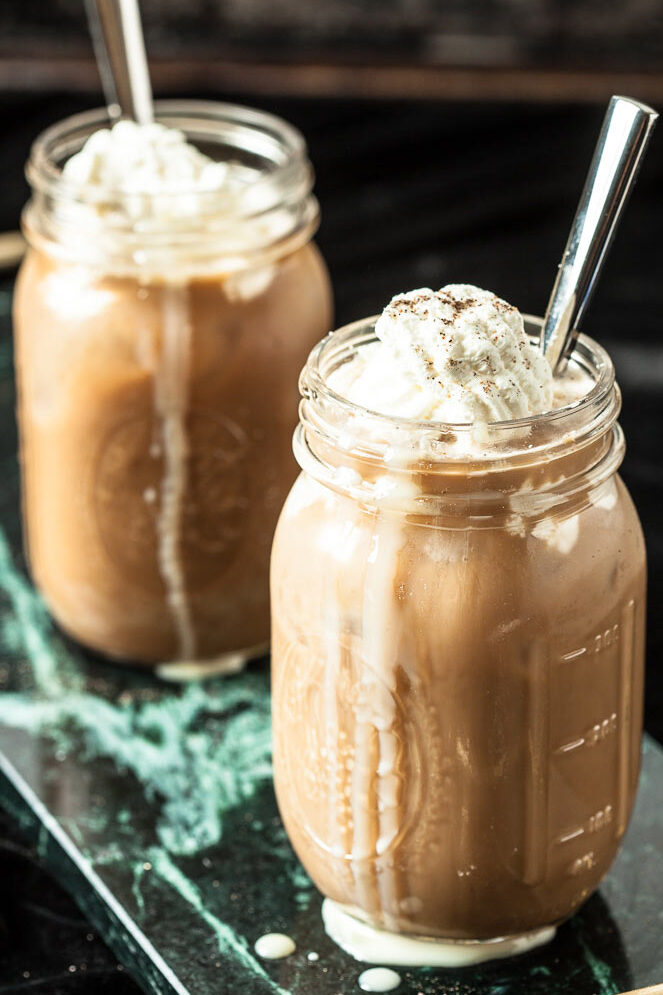 Video: Watch Us Make This Recipe
That video above just spoke louder than any words ever could. Every single sip of this Thai iced coffee will absolutely affirm skipping that long Starbucks drive-through line.
What is Thai Iced Coffee?
Thai iced coffee, also known as oliang or kafae boran, is a popular beverage originating from Thailand. It is a sweet and refreshing iced coffee that combines the flavors of strong coffee, sweetened condensed milk, and optional spices – which we highly recommend adding!
It's also eye-opening, jaw-dropping delicious. We couldn't believe how easy it is to create such magic in a cup, with just 3 little ingredients. We've been long-time fanatics of Thai iced coffee. I go weak in the knees at all the Thai restaurants, falling for Thai iced coffee anytime it was on the menu. Known for its bold, sweet, creamy flavors, this coffee beverage is popular for good reason.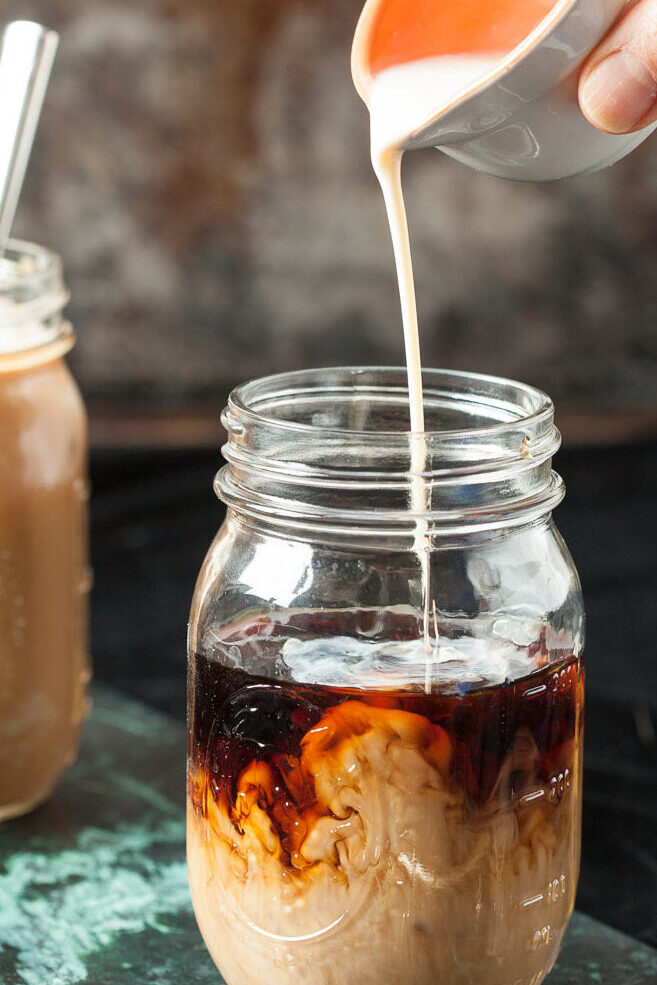 The 3 Ingredients
After about 17 cups of trial and tweaking, we zeroed in on just the right ingredient amounts for the most wondrous cup of Thai iced coffee on the planet.
Pure, creamy, smooth, rich, amazing bliss awaits your mornings or afternoons.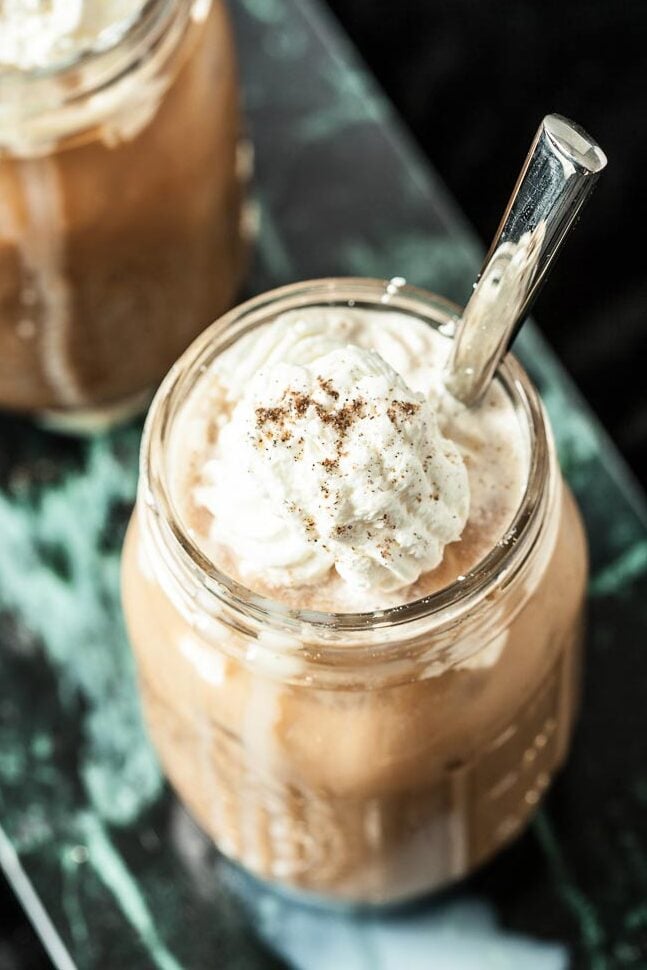 Commonly Asked Questions
How is Thai iced coffee different from regular iced coffee?
Thai iced coffee differs from regular iced coffee in its flavor and preparation. Thai iced coffee uses strong coffee mixed with sweetened condensed milk and spices like cardamom or star anise. Regular iced coffee is simply coffee that is cooled and served over ice.
Are there any variations of Thai iced coffee?
Some recipes use different spices or flavorings like vanilla or almond extract. Additionally, some people prefer using Thai coconut milk instead of condensed milk to make it dairy-free. We highly recommend using almond extract and sweetened condensed milk for the best flavor profile.
Can I adjust the sweetness of Thai iced coffee?
Absolutely! One of the great things about Thai iced coffee is that you can adjust the sweetness to your preference. You can add more or less sweetened condensed milk based on how sweet you like your beverage. If you use less condensed milk, replace it with heavy cream or evaporated milk to help retain creaminess.
Where can I find Thai iced coffee?
If you want to order Thai iced coffee instead of making it, you'll generally find it at Thai restaurants or cafes. It has also gained popularity globally, so you may find it in specialty coffee shops if you're lucky to find one that sells it. Given that it's so easy to make at home, you don't have to drive out to search for it – you just need strong coffee, almond extract, and sweetened condensed milk. See our recipe.
More to Quench your thirst
---
Did you make this?
Please give us a rating and comment below. We love hearing from you!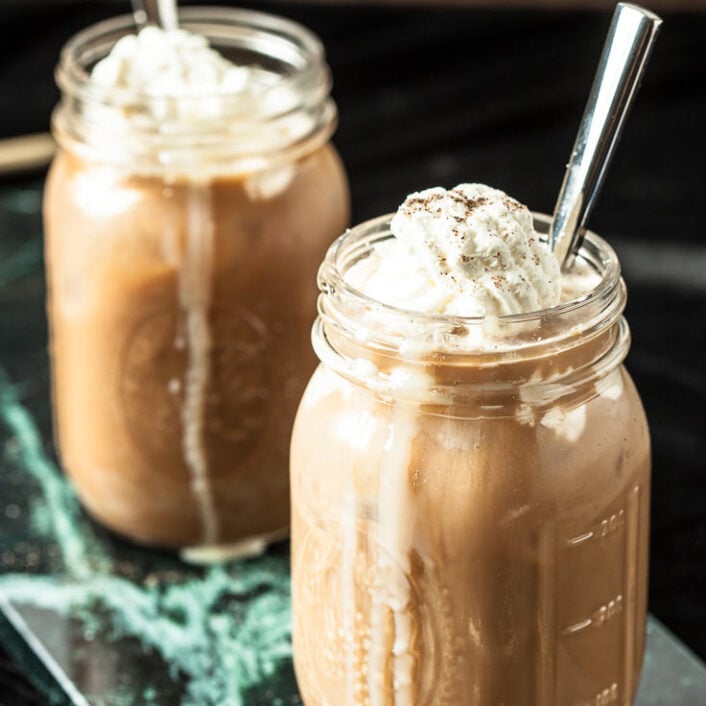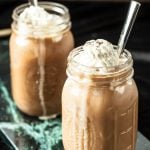 Easy Thai Iced Coffee
This Thai Iced Coffee is so simply delicious, right at home. This strong, creamy drink about to become your new favorite coffee beverage.
Instructions
In a pitcher, add coffee, sweetened condensed milk, and almond extract. Stir well. If desired, add ground cardamom and stir.

Pour into 4 glasses filled with ice. Stir and serve immediately.
Notes
Feel free to adjust amount of sweetened condensed milk to taste. If you'd like it less sweet, try replacing some of the sweetened condensed milk with heavy cream or evaporated milk to retain creaminess.
If preferred, you can use a traditional coffee sock to make strong coffee with.
Serving ideas: top off with fresh whipped cream for a refreshing coffee treat. For an after-dinner coffee dessert, try adding a splash of Irish cream or Kahlua.
If you enjoyed this recipe, please come back and give it a rating ♡
Nutrition (per serving)
Serving:
3
g
|
Calories:
281
kcal
|
Carbohydrates:
46.9
g
|
Protein:
7.1
g
|
Fat:
7.5
g
|
Saturated Fat:
4.7
g
|
Cholesterol:
29.2
mg
|
Sodium:
114
mg
|
Sugar:
46.9
g